Instant messaging has got a bit more engaging with a new breed of emoticons called Stickers. Instant messengers on mobile platforms now offer Stickers as large screen emoticons to share with contacts. Large emoticons arrive because smartphone displays are getting larger and thus offer enough real estate to enjoy bigger emoticons. Stickers, unlike regular emoticons or emoji, are offered in free and paid packages.
Instant Messenger users from the last decade might recollect Yahoo! Audibles in Yahoo! Messenger – large animated emoticons with voice notes. Those audibles focussed on the audio part of the messenger with an animated character look. A similar approach has been taken with the extra-large emoticons: Stickers.
Stickers for mobile instant messengers have suddenly become an additional feature and thus there are select IM apps that support it. Here is a list of most popular and widely use instant messaging apps that offer Stickers.
Line
Line app is one of the most popular instant messengers that also supports desktop. Line app offers features like registration using mobile phone number, linking the phonebook with social network accounts, and other instant messaging features. Line has thousands of Stickers featuring several mascot characters and the ones designed by/for (even Indian) celebrities. Loaded with Stickers, you can have fun with them instead of typing long text messages. Line releases new free sticker packs every Tuesday. Free voice calls between Line users along with voice chat are the existing features that remain common with other IM apps too. Line also offers several connected camera, game and other tools to be used with the Line app.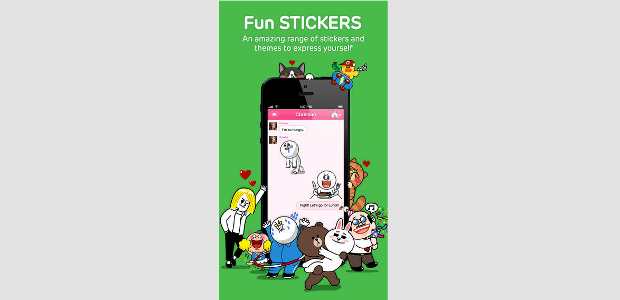 ###PAGE###
Viber
Viber app has been updated to version 4.0 with tons of new features, and most importantly, over 1000 new stickers from the Viber Sticker Market. This instant messenger has worked hard to add significant features such as Group Chat, which can now support up to 100 participants. Imagine the fun of hosting a Group Chat party and going crazy with friends. Along with the signature mascot Violet, Viber has added several stickers with new Sticker characters – Mayo, Zoe, Freddie and Blu. The Viber Sticker Market offers several free as well as paid sticker bundles for purchase and download.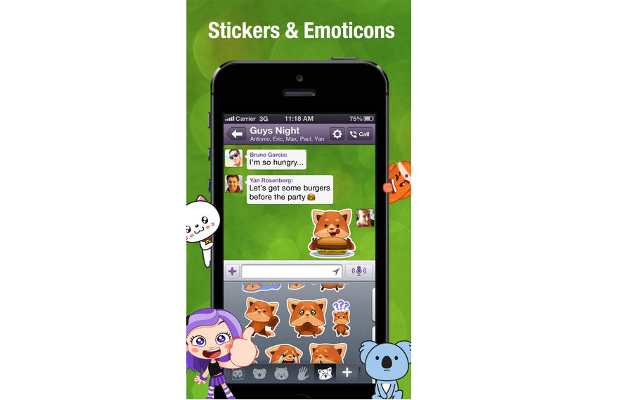 Facebook Messenger
The popular social networking service allows its large number of registered users to chat with this separate app. The Facebook Messenger brings in features such as chats, group chat, voice notes, and a digital market for Stickers. Registered users get a couple of Sticker packs for free and other Sticker packs can be browsed, purchased and downloaded digitally from the basket icon for the Sticker store. The updated design for iOS 7 gives a very clean and neat look and makes the Stickers more enjoyable.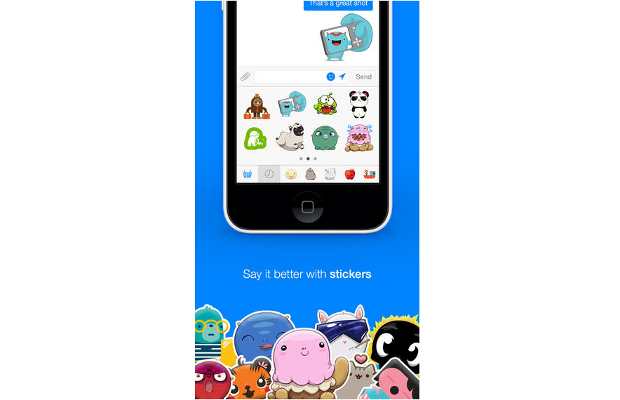 ###PAGE###
WeChat
WeChat offers instant messaging and push to talk-like feature for all its registered users. Famous for its 'shake to find a user,' WeChat offers several Stickers as part of its emoticons catalogue. There are several free as well as paid sticker bundles available in the Special section. Several special animated emoticons can be used in both one-to-one and group chats. The app offers access to the Sticker Shop for downloading the regularly updated store of Sticker bundles. The animated stickers are adorable.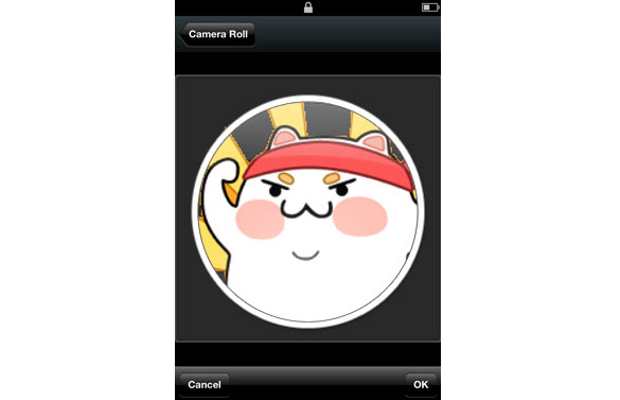 ChatON
Apart from the famous KakaoTalk, Samsung ChatON is an interesting instant messenger that offers access through Samsung account on other platforms as well. Samsung has integrated basic instant messaging services like other IM apps and offers something new called Anicon and Animessage – basically another name for stickers. These Anicons and Animessages are short MMS style messages that can be sent to contacts to make the conversation more interactive and fun. Animated stickers are available for download at no cost, and not only that, the user can also create an Animessage.