Merely hiring a personal trainer and consulting a nutritionist doesn't ensure losing the pounds. You can now make the best of your smartphone to keep a track on your diet, workouts and improve your health.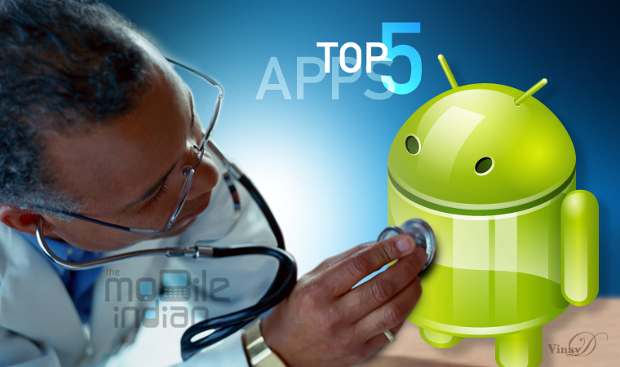 From eating the right food, workout correctly and much more, these modern day mobile apps even help you connect with like minded people and real world enthusiasts who can motivate you and guide you to live a better and healthy life.
Calorie Counter
Most important part of following a healthy regime is watching the diet and calorie intake. Calorie Counter a comprehensive and fantastic detailed app that is meant for those who are really serious about their diet and fitness. Published and maintained by MyFitnessPal.com, this app is your one stop junction to know about over 1.1 million kinds of food and also features a barcode scanner to keep you informed about the edible items while you are shopping.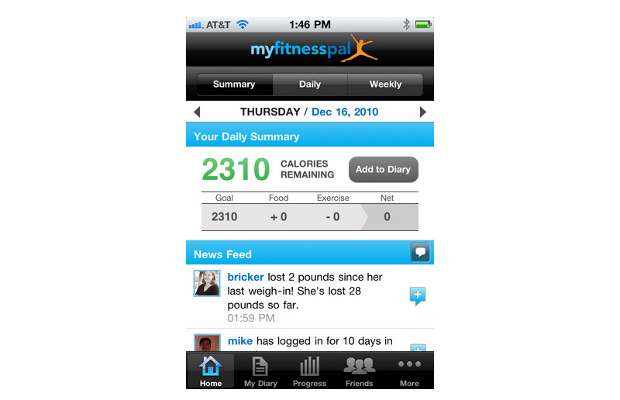 Through this app you can learn about everything you eat and also maintain a record of it so that you can measure your performance. Also you can change to improve your health. Along with that you can educate yourself about different exercises, set goals and connect with friends who will motivate you.
Calorie Counter App is available for iOS in Apple App store and Android in the Google Play store.
###PAGE###
Endomondo/Runkeeper
This app is a result of partnership between two sports tracking apps – Endomondo and Runkeeper. Both apps offer support for Global Positioning Systems but apparently Endomondo does it more nicely than Run Keeper. Both are top fitness apps available on the mobile platform and has a fairly large userbase formed as community. The personal dashboards help you keep a constant check on your current performance and also allow matching with your past records and conclude if you are actually improving at the workouts. Both apps allow you to connect with respective communities to get motivation, support and even guidance on how to improve your performance.


Endomondo is a multi-platform app and comes pre-loaded on several HTC Android devices. The Android smartphone users can download it from Google Play store and Apple App store for iPhone users.
Similarly, the Runkeep for Android is available in Google Play store for Android and Apple App store for iOS devices.
Workout Trainer
Perfect app for those who believe in achieving pre-set goals, by following a workout regime. This app offers audio instructions for best workout experience along with instructional photos and videos so that you do every exercise correctly. Details of every workout are mentioned in this and also with enough content to explain you about it. The Shakerciser shows up the best workout meant for you considering you have entered details about your weight and height. You can even create your own workout schedule and change if you get to bored or stuck at one. Mind you, this training app will ensure you stay in shape without using a single exercise equipment. Play music while you workout and also share your regime with others over social networks.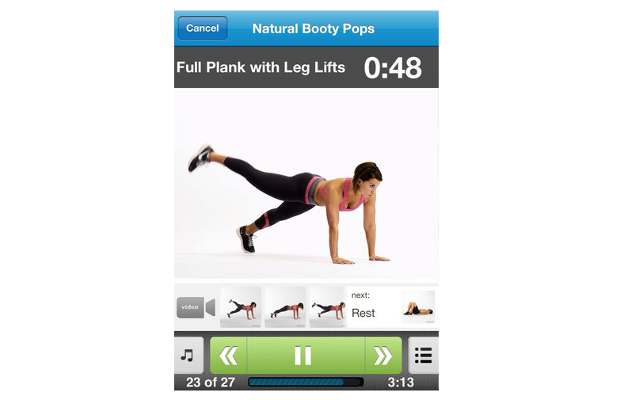 Workout Trainer is available for iOS devices from Apple App storeand for Android devices on Google Play store.
###PAGE###
Fooducate
When you start off, it is always difficult to make a choice between food that is good for you and not good for your body. Fooducate is one such app that educates you and helps making healthier choices. There is no need to starve yourself to death or go on a diet, just look in to the content and check what would be best food meant for your body and worth eating. This app has been created by the dieticians and also features a barcode scanner that taps through the database of over 200,000 unique products to tell you if it is good for your or bad for you. This app analyzes if the food in question has something in excess that is not good or specific that is better for your body. Only possible limitation you can face while using the barcode scanner is that it works mostly for the food available in the US.


Fooducate is available for Android devices through Google Play store and for iOS devices from Apple App store.
Lose it!
Lose it! is the perfect app for setting daily goals, daily calorie intake budgets, workout schedule, and then record all of it. Creating logs of what you ate and how much you worked out is very crucial for measuring the performance and improvements. The app also allows exporting your data into Microsoft Excel Sheet format. You can keep your data private and with yourself or you can add more friends and share it with them too for tips and motivation. It has a good food database which one can easily consult to keep the weight under control.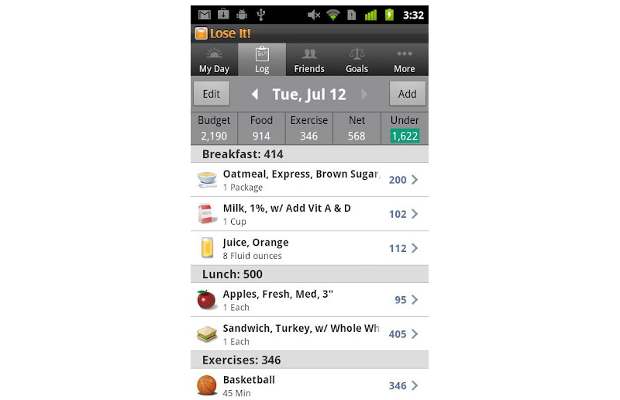 Lose it for Android devices through Google Play store and for iOS from Apple App store.