Google Reader service has been discontinued. News and web content aficionados are well aware of this. Those who were not should be ready for a shock. Meanwhile, there are several alternatives to the Google Reader app for Android.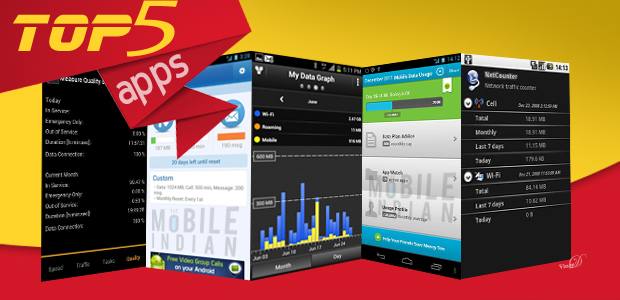 Android users have a fair few apps that offer RSS and aggregated news content. Also, it is not just about aggregation but offering the content in a more readable format on the mobile screen. Here are five good Google Reader alternatives.
Flipboard
Got bored of the text-only layout of Google Reader? Try out the fancy looking and visually appealing Flipboard that offers tailored content in a magazine style layout. It pulls content to present the most popular news on top. This content aggregation service app offers a brilliant user interface wherein one simply has to flip through the content pages-almost like flipping through a magazine except that the app requires flipping vertically. Reading news and blogs becomes more visually appealing and content is easily readable.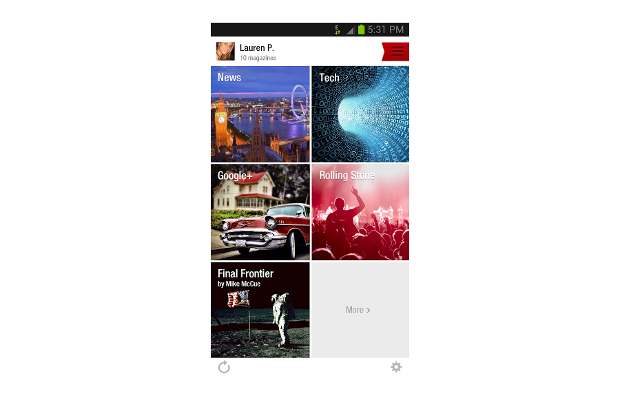 More content can be explored within the categories of interest. One can always save the articles to his/her own magazine. With social sharing supported, Flipboard is one of the best looking content reader apps available for free from the Google Play store.
###PAGE###
Pulse News
Pulse has bagged an Apple Design Award and continues to serve users with web content tailored for their mobile displays. Aggregation is from news, blogs, newspapers, magazines, and even social network updates such as Twitter and Facebook. Pulse also supports pulling in RSS streams from social networks such as Instagram, Flickr, Youtube, Facebook and Tumblr. Stories can be marked for offline reading on the app; users can always save stories to be read later.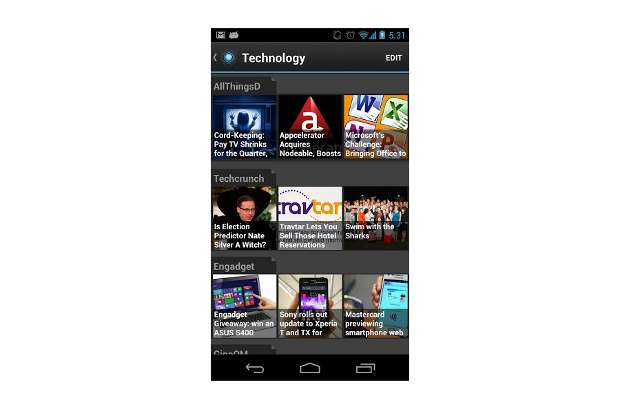 The app brings a comprehensive catalog of different categories offering a variety of content. One can easily share these stories and content over social networks. Get the Pulse News app for Android devices from the Google Play store.
Feedly
Feedly has been kind enough to offer Google Reader feeds, saving users from the pains of exporting and then importing the files later. Feedly offers Google login as well and one can also register directly with the service. The app offers visually appealing as well as text only modes when the settings are fiddled around with. Users can always check out the different categories to personalise their content feed. The content heavy websites get transformed into cards so that they are easy to read.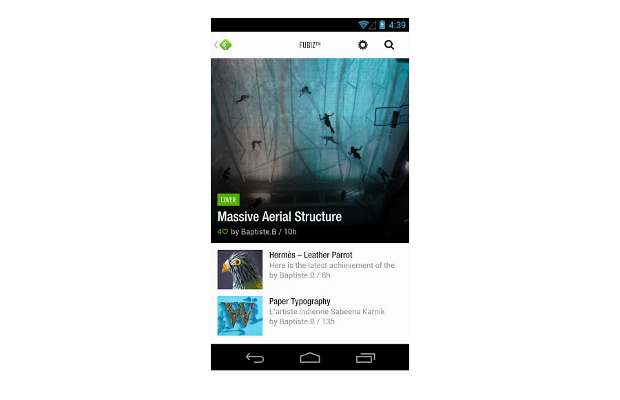 The articles can be shared over popular social networks – Google+, Facebook, Twitter and LinkedIn. The Save for Later feature lets the user read the articles later and quickly scan through more articles. Get Feedly from the Google Play store
###PAGE###
gReader
To get over the simpe Google Reader is difficult, so gReader offers a similar simple, fast and more intuitive user interface for the most avid news readers. This app supports Google Reader and Feedly Cloud synchronization with a 2-way sync to keep every tag and shared item updated. It also offers different themes to suit the users' eyes. The content can be shared over social networks and can be saved to other services like Pocket, Instapaper and Readability. There are snipped and thumbnail views for users, requiring a quick look.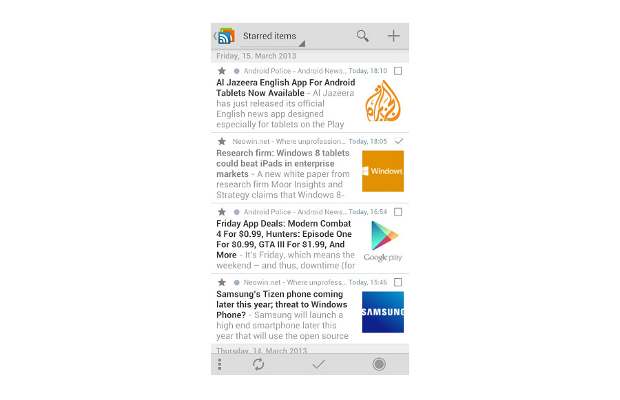 Take the full article offline, read it in full screen mode, and even stream podcasts. This is a fantastic app but some features are limited in the free version. Get the gReader app for Android devices from Google Play store.
NewsBlur
This is a simple news reader that supports RSS feeds and keeps the new updates synced with the NewsBlur server. The same story pulled through the RSS feeds can be viewed in multiple ways. The app also supports commenting so that you can engage in a conversation with other folks who have commented on a particular article. NewsBlur offers collapsible folders and one can save stories for reading later.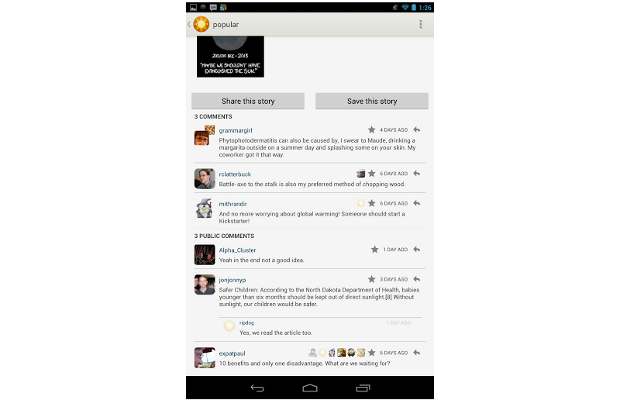 One can always convert several different feeds into a single stream and read the news one after the other. NewsBlur app is available for free from the Google Play store.