Android and iOS smartphones have certainly changed the way people looked at the mobile devices. Be it communications, internet access, productivity or entertainment, everything has changed multifold. Gaming is one such frontier that has been immensely affected by the smartphones of today.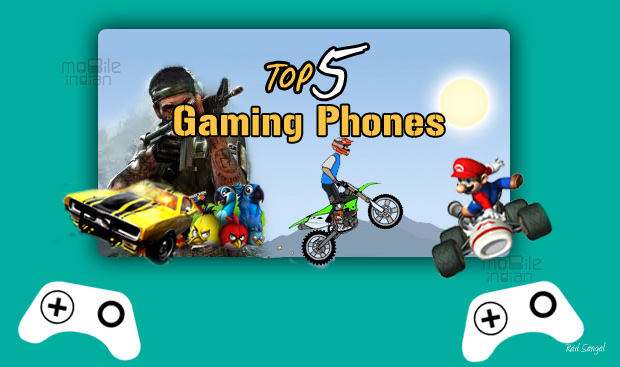 Developers today are busy developing high definition games for mobile devices which offer near reality experience in terms of visuals and sound effects. And so are the device manufacturers who are busy improving their devices on gaming front. Sony is one such manufacturer which has dedicated special attention to mobile gaming and has created devices such as the Sony Ericsson Xperia Play and the recently launched Sony Xperia Neo L with designated Sony PlayStation store access and gaming capability.
Well just for the gaming fans here we present our top 5 gaming phones list for the month of August. This includes some powerful phones such as the iPhone 4S and the HTC One X. These devices offer superb gaming experience with lots of features offering true value for money to the buyers also.
Sony Xperia Neo L (MRP: Rs 18,499)
Sony Ericsson Xperia Play, when it was launched, was not out rightly liked by many due to its extensive gaming capabilities and controls. But in due course, the Xperia Play gained popularity as more and more people interested in gaming opting for this smartphone. However its price is on the higher side.
Thankfully, Sony has now announced yet another PlayStation certified device – the Sony Xperia Neo L, but without the PSP like controls to keep things simple and sweet.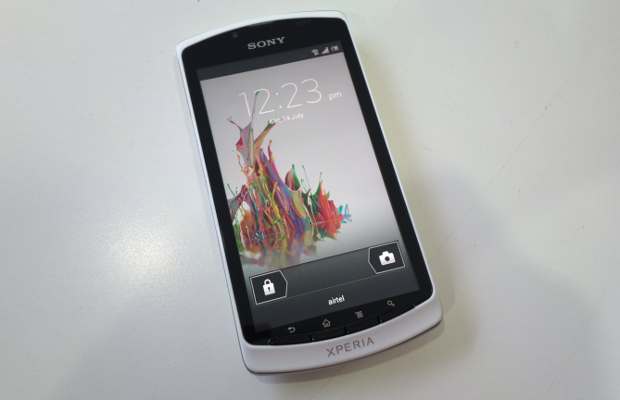 The Xperia Neo L has features like the Xperia Play such as a 1 GHz Qualcomm Snapdragon processor with a dedicated Adreno 205 graphics engine ensuring smoother and faster graphics performance. Neo L has 512 MB of RAM that keep performance speedy and zippy which is much required for gaming. Its 4 inch capacitive touch screen has resolution of 480 x 854 pixels which perfectly complements its brilliant sound output while gaming.
The Xperia Neo L runs on the latest Android Ice Cream Sandwich operating system. Android has hundreds of free and paid games to choose and play but if that is not enough then users can also make use of the PlayStation suite, a dedicated store for PlayStation certified devices, for more content.
###PAGE###
iPhone 4S
Although the original iPhone 4 topped many charts for being the best device across multiple categories, when it comes to gaming, iPhone 4S clearly excels expectations.
The iPhone 4S, which is the fastest iPhone yet, is one of the best gaming phones available today. The gaming supremacy of this device is all because of its patented retina display that features a whopping 640 x 960 pixel resolution that makes any game look good. Plus the capacitive touch of the iPhone is also one of the best one around due to its highly optimised iOS operating system.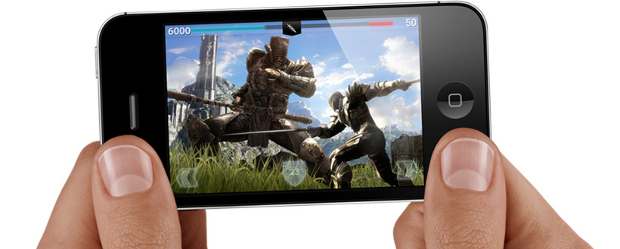 The iPhone 4S comes with a sleek, sharp and thinner design that makes it a device of desire. Along with this, the upgraded iOS 6 and a mighty faster dual core processor make it easier to work around. The iPhone 4S is powered by the Apple A5 chipset that includes a dual core 1 GHz processing core and a dedicated PowerVR graphics core as well for better visuals.
To make gaming more realistic, Apple has added a Multi-axis Gyroscope sensor to the iPhone 4S along with the accelerometer for accurate motion sensing that makes First Person Shooter games and Role Playing Games all the more realistic and fun to play.
HTC One X (MRP: Rs 36,099)
The HTC One series comes with a new design and new appeal for the users along with the all new Android 4.0 Ice Cream Sandwich operating system. The HTC One X is the flagship One series smartphone that comes with a polycarbonate unibody with a unique slimness and gorilla glass.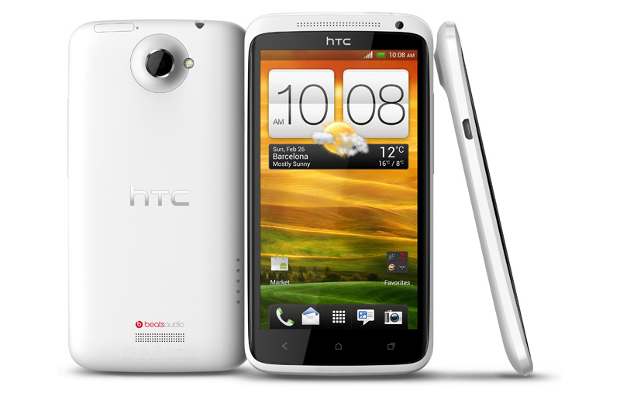 Featuring a 4.7 inch HD Super LCD 2 display, the One X supports a resolution of 1280×720 pixels and thereby is great for gaming. HTC has used slightly contoured Corning Gorilla Glass to protect the display from usual wear and tear on the screen. The One X houses a quad-core clocked 1.5 GHz with Nvidia Tegra 3 mobile processor with an integrated fifth battery saver core. For best possible graphics, it has a high performance 12 core Nvidia GeForce GPU that functions on lowest possible power and offers the best possible performance for a mobile device till date.
This smartphone features HTC Sense 4.0 UI with Android 4.0 Ice Cream Sandwich. Packing 1 GB RAM, this smartphone offers 16 GB onboard storage but does not feature a memory card slot which is a letdown along with the non-removable battery design.
###PAGE###
Samsung Galaxy SIII (MRP: Rs 38,000)
When the Samsung Galaxy SIII was launched, there was a big screen competitor in the market called the HTC one x. Even then the Samsung Galaxy SIII proved its prowess over the One X and has been liked widely. The SIII, with its 4.8 inch display and superior design, has managed to create interest in the minds of hundreds of people globally.
The Galaxy SIII runs on a quad core processor running at 1.4 GHz. Along with that the Galaxy SIII also boasts a huge 4.8 inch Amoled display which makes gaming all the more fun and the whooping 720 x 1280 pixel resolution is enough for some true high definition gaming as well.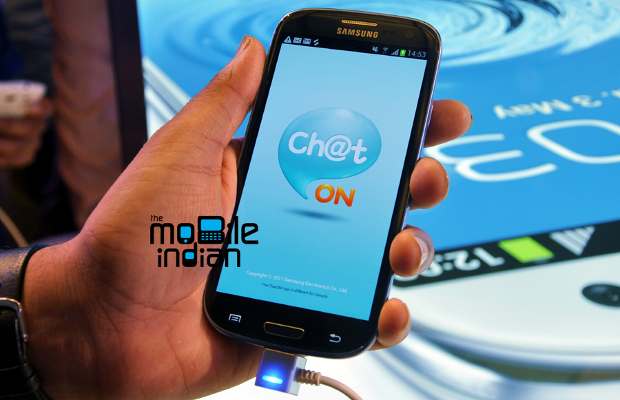 The big display and smooth touch screen are two things a gamer would dream of and the SIII gives both to them. The SIII also features a gyroscope sensor for near accurate level and motion sensing that really helps in boosting the game experience multifold.
The SIII also runs on Google Android ICS operating system that gives this smartphone access to multiple free and paid games so users will never be running out of options. The Samsung Galaxy SIII comes in 16 GB and 32 GB of internal memory variants that takes care of the storage for this device so you can always say yes for HD games that gobble up the memory like peanuts.
LG Optimus 4X (MRP: Rs 32,200)
The LG Optimus 4X in true sense is the first real competitor to the HTC One X.
The LG Optimus 4X impresses with its 4.7 inch HD display that supports a resolution of 1280×720 pixels while offering great gaming and entertainment. The Optimus 4X also houses a quad-core clocked at 1.5 GHz with Nvidia Tegra 3 mobile processor with an integrated fifth battery saver core. With a high performance 12 core Nvidia GeForce GPU this handset offers the best possible performance for a mobile device till date.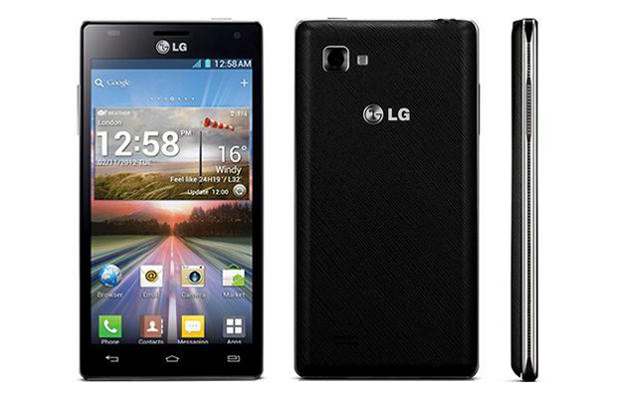 Powered with Android Ice Cream sandwich operating system, the Optimus 4X offers maximum compatibility with applications and games while offering performance that is unmatched to any other.