In the month of August The Mobile Indian had come up with a a list of top gaming mobile phones. However, with newer smartphones being launched almost every week, the top handset list also bound to be dynamic. Here is a list of most exciting gaming phones for the month of September-October.
Sony Ericsson Xperia Play
Xperia Play has always managed to make to the top gaming phone's list. Price corrections and addition of new dedicated games recently, makes it even better preposition than it was last time.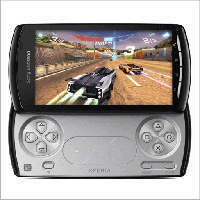 Built on the lines of Sony's PlayStation Portable (PSP) platform, Xperia Play smartphone features a dedicated PSP keys along with a joy pad that is capacitive but works well.
At the heart of this device, you will find a 1 GHz processor and dedicated graphics engine that makes better gaming possible. Apart from being a gaming device, this is also a full featured smartphone running Google Android 2.2 (update to 2.3 already announced) on a big 3.7 inch display. Xperia Play is available for Rs 29,990 in India, you can also get some freebies like Bluetooth handsfree and Reebok Gym Kit. The price can be negotiated without the freebies.
###PAGE###
Nokia X7
Nokia X7 is the latest handset to be based on Symbian Anna OS and also it is likely to be the first to get Anna when it comes as an update. It is targeted at gamers with High Definition gaming capabilities.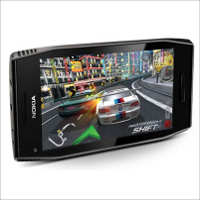 Like the Xperia Play, this phone has some dedicated games and will remain the center of Nokia's Mobile gaming strategy for some time to come. Hence, you will continue to see contests and new games being introduced by Nokia for this phone.
The 4 inch entertainment smartphone is made from toughened glass and seamless stainless steel. The processing is taken care by 680 MHz ARM 11 Processor. The 4 inch, capacitive Amoled display offers 16 million colours and a resolution of 640×360 pixels. Free games like Asphalt 5 HD and few more are included in the package.
The 8 megapixel full focus camera also offers 720p video recording and comes with a dual LED flash. The Nokia X7 comes with 8 GB memory card pre-installed and has 350 MB built-in operating memory. It can support micro SD cards up to32 GB. The 3G Phone gives a maximum download speed of 10.2 Mbps and supports 802.11 b/g/n WiFi.
The 1300 mAH battery is rated for up to 450 hours standby and 4.5 hours talktime on a 3G network &#151 longer over GSM.
Nokia X7 is also a smartphone and as such gets all the smartphone-specific goodies includes GPS, WiFi, 3G, lots of apps, social networking, push mail service etc. Nokia X7 is also a Web TV device with which you can watch local and global internet streaming TV.
The phone is also cost effective since it costs only Rs 21,000, which comparatively cheaper with rest of the phones in list.
iPhone 4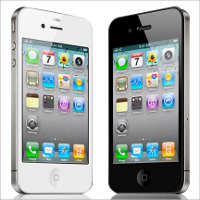 Steve Jobs brain child, iPhone took the smartphone market by storm. Even the fourth generation iPhone gives tough competition to the best of the rest. Apple has recently came out with iPhone 4S, which though will not be available in India for the time being.
Any game comes alive of the retina display of the iPhone. The fabulous touch makes the gaming experience truly engaging. Along with that there are a huge number of developers who love to develop games for iPhone, which makes the iPhones applications one of the best.
The fourth-generation model of Apple iPhone comes with a 3.5 inch screen with 640 x 960 pixel resolution. The technology is known as Retina display, and it is said to offer the best resolution ever on a phone.
The phone has a 5 megapixel camera and an LED flash for illumination. The 5 megapixel snapper uses one of the best image sensors to reproduce life-like colours with detail and variance. The device is capable of recording 720p videos with continuous focus and touch focus as well.
Besides, iPhone 4 has an A5 1 GHz processor, 512 MB of RAM and 16/32/64 GB of internal memory.
On top of all that is the price which is not really low at Rs 35,000. However, it is only available with two operators Airtel and Aircel and both of them are offering complete money back plans over the period of two years.
###PAGE###
Samsung Galaxy S II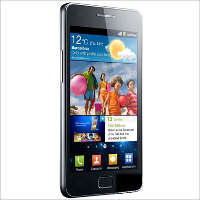 This phone is the closest competitor to the iPhone 4. With its amazing 4.3 inch Super Amoled screen, games comes true to life. And coupled with a 1.2 GHz dual core processor (powering Android 2.3 Gingerbread), the games are as responsive as they get. The slim form factor coupled with well contoured body and a good grip makes playing games easier.
The dual core application processor offers unsurpassed functionality like faster browsing, quicker multi-tasking, smoother UI, snappier streaming, highly efficient gaming and encoding/decoding ability that supports video play and recording.
The smartphone sports an 8 megapixel auto-focus primary camera and a 2 megapixel front-facing secondary camera with a built-in LED flash that captures crisp and detailed pictures in low light.
This one too is a DLNA certified device so you can play your games on TV when you are home. The phone is priced at Rs 30,000 currently and offers everything that you expect from smartphone without any compromises.
HTC EVO 3D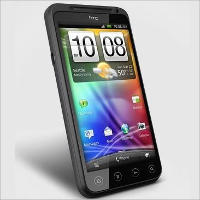 3D makes the games come alive like in the truest sense as it lends all the (visual) dimensions to the image that the real life stuff have. And if it's a glass less 3D that too on a mobile phone then the whole experience is a real game changer.
3D is finally here and not just on one but two phones – LG Optimus 2X and HTC EVO 3D. Both are worth considering if you are looking at a 3D phone. Last time around we included Optimus 2X, but this time we thought of the later.
HTC Evo 3D, like the LG optimus 2X, can record, play and convert content in 3D and that's a great plus. And with the advent of augmented reality combined with 3D, gaming experience gets the touch of reality that's very engaging.
HTC Evo 3D though at present is not game changers as not enough 3D games are available in the market. But, with more 3D phones coming, it is expected that the app developers would also likely to launch more 3D content in the future as well. Hence, it is a secure investment to buy a 3D phone.
HTC EVO 3D's 4.3 inch qHD display gives 3D view without the need to wear 3D glass. It has 2 cameras; the main camera is dual 5 megapixel with auto focus and it has inbuilt dual LED Flash and is capable of recording 3D video. The secondary or the front camera is 1.3 megapixel.
With 1.2 GHz dual core processor and a 1 GB RAM, Evo 3D gives a smoother experience with faster loading of apps, multitasking, and faster browsing with the latest Flash Player. You can watch the HD videos and games of your phone on a bigger screen as it has HDMI port or you can do the same wirelessly with DLNA. The phone is powered by a powerful 1730 battery which is big enough for some tough gaming regimes.
The phone is priced at Rs 34,500, which is understandable with so much technology and hardware.