Strategy games are a good way to keep yourself occupied and hone your cognitive skills. Despite the fact that mobiles do not have big enough screens, there are a significant number of games that offer hours of enjoyment anytime, anywhere.
While paid games continue to flourish, there are a few brave developers that offer strategy games involving loads of action for free and a few in-app purchases. Here is a collection of five different strategy games that can be downloaded and enjoyed without paying a penny.
Radiant Defense
Assigned the inter-galactic military office, your duty is to defend the towers against alien hordes.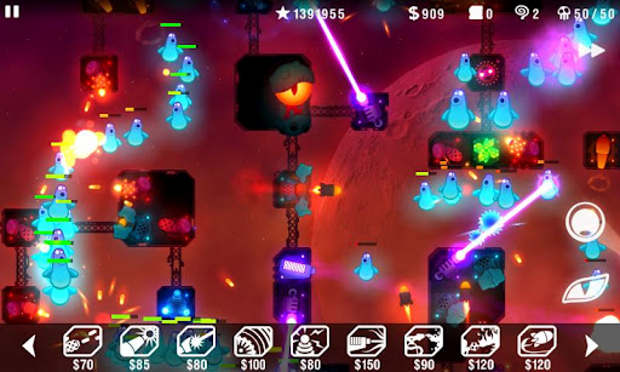 Basically, this tower defense is in space and the player has to place the attack turrets strategically to prevent alien horde intrusions. Panels and shields are provided to adapt with the constantly changing waves of alien attacks coming from different directions. The art work of this game is not typical space but totally neon funk style to make it even more interesting to play. Worry not for there are three different super weapons that can be used to cause mass destruction of aliens. With a total of 11 missions, the player is expected to earn three stars by delivering the best performance. Download the Radiant Defense game for free from the Google Play Store.
###PAGE###
Plague Inc.
How would you like to be the one who spreads a disease successfully?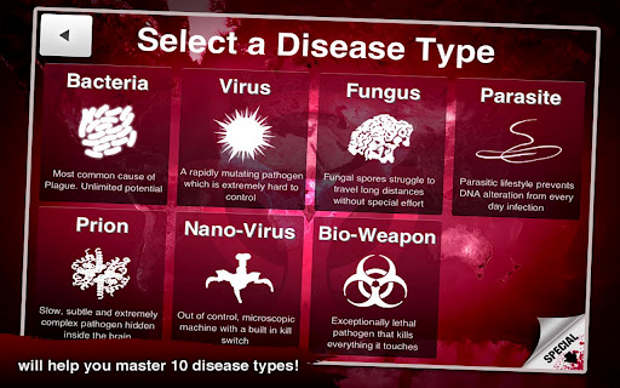 As dark as it gets, Plague Inc. is an addictive strategy game wherein players are supposed to guide diseases and infect individuals across the digital globe. The game allows the user to select the symptoms, resistances and vectors of infection so that the disease mutates faster than usual. The aim is to unlock a variety of diseases and continue multiplying the infection spreading activities. Well, just like in other games, there are world events that prevent your plans from growing. Picking up the right tools for the diseases allows unlocking the DNA points to further upgrade the diseases and even give one your own bizarre name. Plague Inc. is a clever strategy game that comes with a banner ad at the bottom of the screen in the free version available from the Google Play Store.
Heroes of Order and Chaos
Moving from regular strategy games, this title allows players to compete with friends online in the multi-player Online Battle Arena. You have to choose a hero, select your team mates and continue fighting against your rival team. Set in the mythical Haradon region, the immortal warriors have been fighting the battle to maintain order and put chaos away. This free-to-play game offers over 30 different characters to be chosen as Heroes and in the course of battle, one has to develop the character by upgrading skills as well as weapons.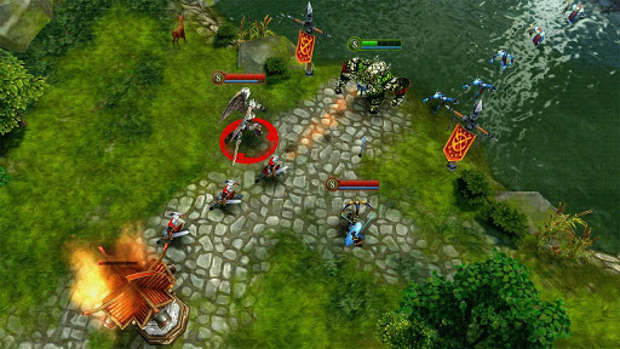 The user can play in single player or multi-player mode to fight along with friends or against friends. With medieval fantasy graphics and treatment, Heroes of Order and Chaos is certainly a fun game for a person and bunch of friends who hang out together most of the time. Get the free to play Heroes of Order and Chaos from Google Play Store.
###PAGE###
Fort Conquer
While most strategy games involve fantasy or mythical characters, here is a game that involves different monsters and beasts that need to be tamed for the protection of your territory. Choose the species of beasts/monsters that you wish to tame for the rest of the game. Players can also create new species to deploy them in the battlefield for tower defense.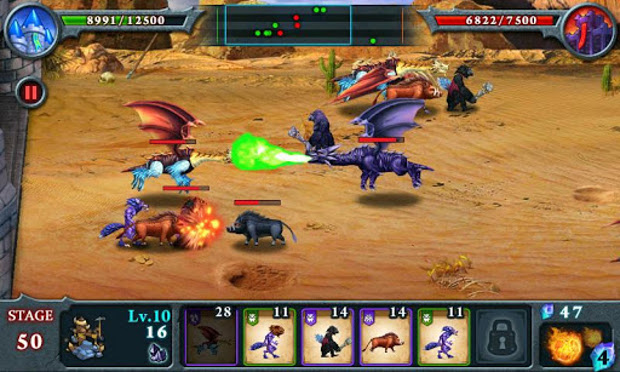 The game offers great graphics and sound effects. Your creatures and species hone their skill levels with each defense and kill. There are range, speed and attack capabilities assigned to the mythical creatures in the game. At the end of the day, it is all about defending the tower. Try out Fort Conquer from the Google Play Store.
Tiny Troopers
Take control of a small platoon of soldiers to deploy them in different war-zones. This third-person shooter game involves military style strategy that leads to loads of shooting action. Adorable looking soldiers are deadly in a battle that is spread across 30 different missions divided into three big chapters. It's like a big battle being narrated to you and happening right in your palms.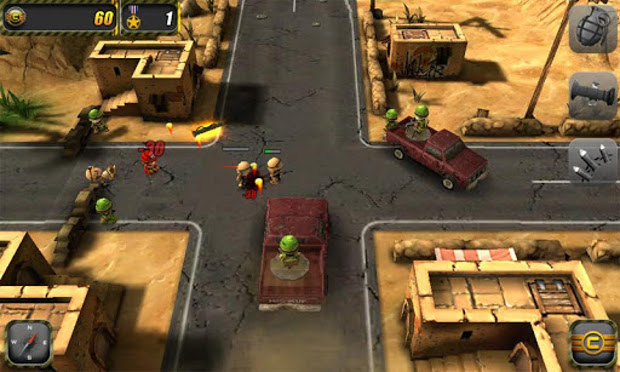 Earn rewards, upgrade weaponry to continue blowing up structures, and rescue civilians from the enemy's grip. With a limited number of troops, you have to manage to keep soldiers alive in the missions. Blast away the enemies by downloading the game from Google Play Store.