The Apple App Store has a large number of apps but several replications of the same app can be found. Of those apps, it is difficult to choose the best app meant for you. There are some little things you need to take care of, like the important files meant for presentation or research. Leaving them in your home computer might make them hard to find. Of course, you don't access your email on simply anyone's computer.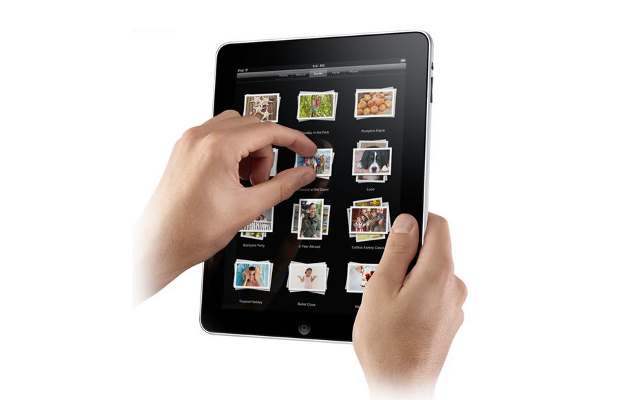 We narrowed down on apps with simple interfaces yet good functions that can make iOS device owners efficient. Here is a list of five apps that promise a productivity boost over time.
Any.DO
This is one of the best looking, sleek and elegant task-manager apps we have come across so far. It has a simple interface and logical gestures involved with editing tasks.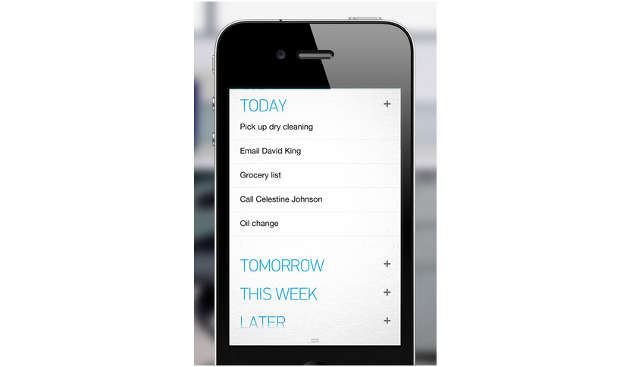 Make your simple to-do list and set up the tasks you are supposed to achieve in this app. The tasks can be easily divided by Today, Tomorrow, This Week and Later. This app is primarily very elemental for those who plan their weeks in advance and usually travel around a lot. Even for those who don't travel, this is a good app to perform simple tasks and keep up to date with things to be done. Pulling down the task list will let you create a new task and once you have finished it, shake the phone to automatically remove the completed task. The auto-complete function plays a crucial role when you are listing tasks. The best part is that it supports voice tags but this feature is somewhat rough at the moment. Get great looking Any.DO app for free for your iOS device from the App Store.
###PAGE###
Dropbox
Storage on the iOS device becomes an issue when you have loads of multimedia or are using the basic 8 GB version of the device.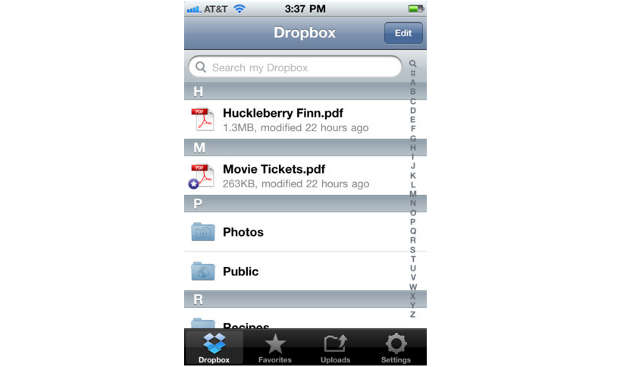 You can always count on cloud storage with the new cloud storage services based applications available at the app store. Dropbox is one of the most popular and widely used cloud storage apps. By default you get 2 GB storage for free and if you enable automatic saving of photos and videos, then you get up to 3 GB free space extra. You can browse documents and files anywhere and share stored content in links via email, SMS or instant messages. You can also view Pdf and text files within the app itself. Get Dropbox for iOS devices running version 4.0 or higher for free from the Apple App Store.
FileApp
For those who end up with several files on their iOS device, FileApp is the app.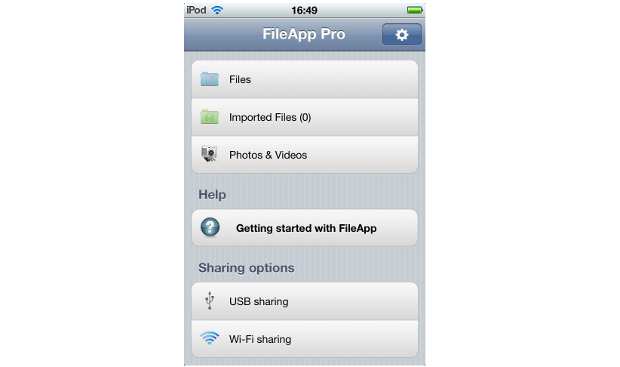 FileApp free is a good file manager that will help you read files from a variety of formats and also organize them. You can make use of iTunes File Sharing to store your important files on your iOS device and view it later. This can be done using a data cable or even wirelessly. The FileApp sorts the files in alphabetical order, by date, folder, type, or recently opened. If you have a specific file then FileApp can find the best compatible app on your device to open it with. Apart from file management and storage, this app also supports several document formats for reading such as Pdf, MS Office documents, audio files, image files, HTML files, web archives and more. Get this amazing FileApp manager for free from the Apple App Store.
###PAGE###
Evernote
It is always difficult for people to keep track of all their important notes and images while on the move. Evernote is a powerful three-in-one solution that allows taking notes, capturing images, and also recording voice notes using iPhone, iPod Touch and iPad. Featuring a standard and easy to adapt interface, Evernote allows quick note-taking and serves as a life saver while you are in a meeting or group discussion.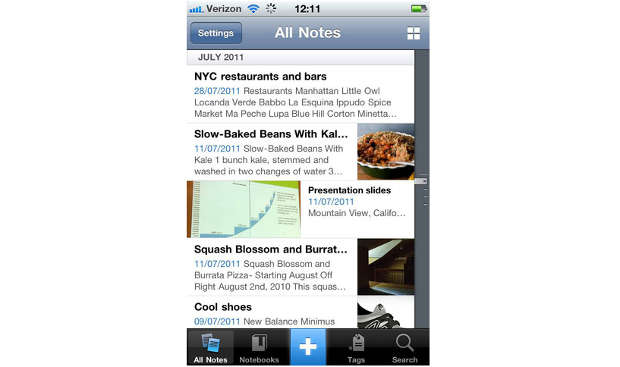 Registration is required and by default you receive 40 MB storage on the cloud servers of Evernote, which is enough for a casual user; while heavy users can always purchase more storage by opting for Evernote Premium. The chief advantage of having this application is the flexibility it offers you in accessing your content on any platform — mobile or web, and from anywhere.
Users can add tags to their notes in the form of text, images or audio. If you wish to search for something get ready to be surprised as it searches for text even in images. With regular and timely sync, it keeps your data updated and stored securely in the cloud. Evernote App can be used for saving web articles or links you wish to check out later instead of clogging up your phone cache. The new Evernote is available for free from App Store for iPhone, iPad and iPod touch devices running iOS 5.0 or higher.
TeamViewer Remote Control
TeamViewer Remote Control app allows you to remotely access your Mac or PC from an iOS device. It allows you to change your computer's screen resolution remotely and have full keyboard control even if the Mac computer is behind a firewall.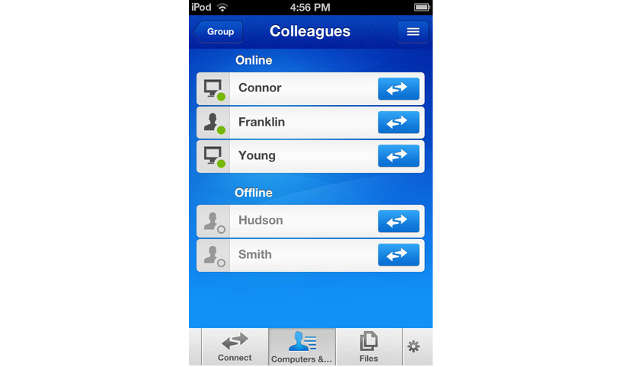 TeamViewer for Remote Control promises a secure connection so that there is no possibility of someone else snooping in on your session. The app is meant for private use and involves entering a TeamViewer ID and password every time you wish to access your machine. The app supports multi-touch gestures and will let you scroll around, zoom, drag and drop etc. The quality of visuals can be adjusted to suit your connection and for this, WiFi is recommended. For using this app, you have to install and activate TeamViewer free to connect with TeamViewer for Remote Control app. Get TeamViewer for Remote Control app from the Apple App Store for free.