Merely owning a BlackBerry phone and not using the best apps on it would be foolish. On a lighter note, of the several apps available for specific or multi-level tasks on your device, you need only those that speed up your productivity.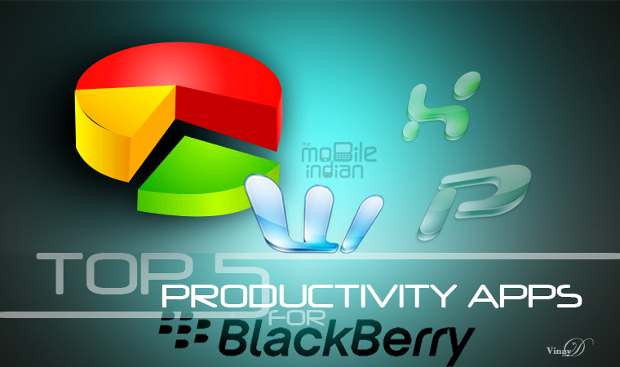 Wether it is taking important numbers or managing your personal finance, select free apps get the job done effortlessly. Here we present to you the top five free BlackBerry apps meant to boost your productivity.
Evernote:
Evernote is one of the best cross-platform note-taking apps available today and has won several accolades. This app has been developed to efficiently perform several types of tasks like managing your daily to-do list, or saving your Twitter updates, and it saves a lot of time. Evernote can be used heavily for noting down important numbers or facts while in a meeting and keeping them in sync with your other notes.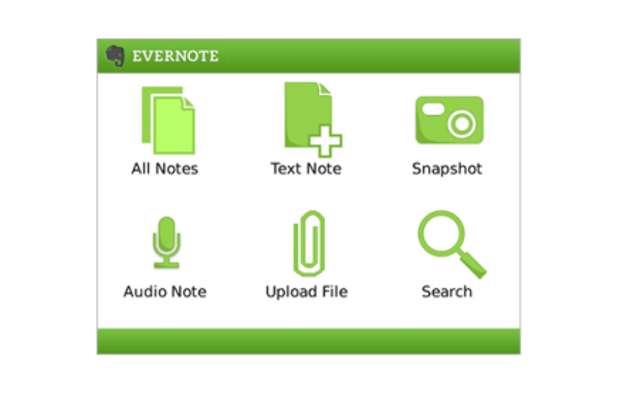 You can also click photos of business cards and quickly store them in your account. That is a smart way to store business cards digitally. The premium features of this service are more storage, the ability to take notebooks offline and even editing by multiple users. Since Evernote is a cross platform app and also accessible via the web, it makes sense to use it in one's everyday life and then organize it whenever you get time to sit in front of a computer. Evernote is available for free from BlackBerry App world.
###PAGE###
BlackBerry Protect:
Other than the device itself, it is the data which is most valuable. RIM offers the free to use BlackBerry Protect to regularly take backups of the data on the phone and restore it in case of loss or if you change the device. The Protect also has a feature for locating the smartphone in case it gets lost and even wiping data remotely. Users are offered enough settings to let the phone take a backup automatically and thus secure phone data while you charge it or while you sleep. You can also setup the password to lock down the most crucial information on your device.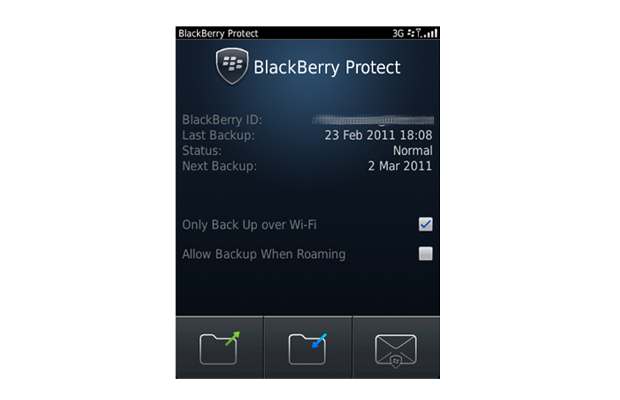 This app is compatible with BlackBerry 5, 6 or 7 OS . Get the latest version of BlackBerry Protect from the BlackBerry App world.
Pageonce:
Pageonce is the personal financial assistant that allows users to track all income and spending in one place. Track your banking transactions, investment accounts and credit card statements in a matter of a few minutes. This app provides 256-bit data encryption to keep your data and credentials secured. You can use it to get reminders about bills that are due or accounts that are over the limit. It also offers a slew of helpful features such as transactions history to note where you spent your earnings.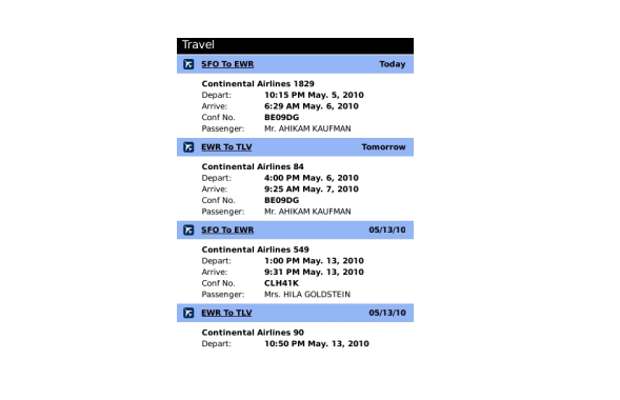 You can also keep a recording of the flights you take and miles you cover. Setting up Pageonce is really easy and a one-time affair. After this is done you can continue using the app for your personal finance and accounts management. You can download Pageonce app from BlackBerry App world.
###PAGE###
Dropbox:
Dropbox is one of the few cross platform apps that aids in carrying data around without having to worry about the storage medium. Dropbox offers online digital storage based on the cloud servers where one can store and take a backup of files on the go. Not only that, you can also stream your favourite songs or take a break from work and watch a video. Dropbox app also offers security with a PIN based login.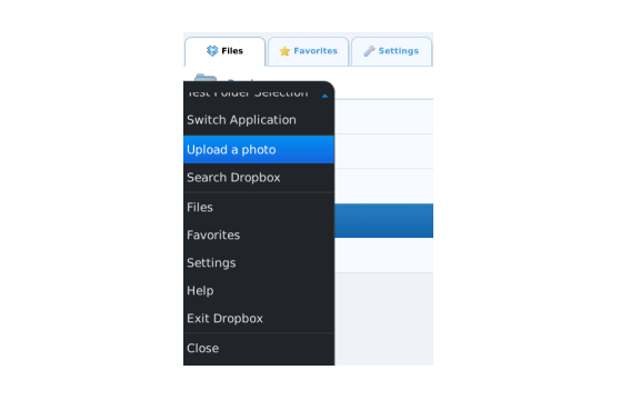 Deeper integration with the BlackBerry OS allows the user to share Dropbox links directly by email and also to save email attachments to the Dropbox account. On signing up users get 2 GB of free storage and then 250 MB on every recommendation. Get the Dropbox app for your device from BlackBerry App world.
Opera Mini:
Opera Mini is a must have app and a versatile mobile web browser. The latest Opera Mini 7 brings a new set of features and one of them is the new Home tab before the Speed Dial tab. The Home tab is where you can list your favourite websites, social network updates and also read news updates without opening any particular website. Other than that, Opera Mini 7 offers speed dial to anchor bookmarks, the ability to synch bookmarks between devices, and even multi-tabbed browsing. Most importantly, you don't need to add "www." in your browser.


Download the Opera Mini mobile web browser for your device from BlackBerry App world.