Most Google Android based smartphones have a custom keyboard based on the modifications implemented by the handset maker. Typing on the touchscreen can be cumbersome especially if you have to type out an email, share a quick social network update, or talk to someone overseas.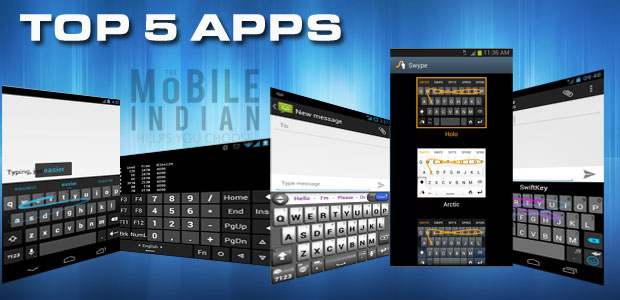 The software keyboards available in the Google Play Store allow more than the conventional typing-only input. Users can swipe, slide and type all kinds of whimsical things on phones. Try out any of these five keyboards one at a time:
Google Keyboard
The safest bet is Google's own native Android keyboard that is not included in several smartphones, which have custom user interfaces layered on top of Android. The Google Keyboard shows floating previews of the words that can be entered simply using swipe gestures without lifting the finger. Yes, simply slide a fingertip across the relevant letters for the keyboard to guess the word accurately and enter it.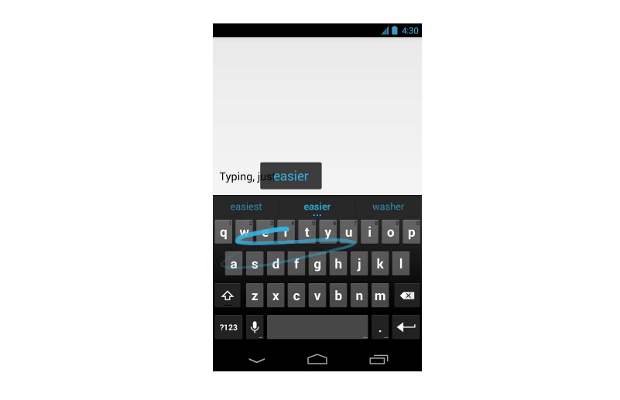 There is also word completion and a next word prediction feature to save your precious milliseconds. Apart from advanced keyboard layouts this keyboard app also includes Google driven Voice Typing – a speech to text feature.
###PAGE###
SwiftKey Keyboard
One of the most popular third party keyboard apps – SwiftKey has constantly been adding features to make the text input experience as easy as possible. Packing great word prediction techniques, it observes your text input habits over email, SMS and social networks to give you the most accurate word even before you touch the first letter. Apart from tapping and gesture-typing, the app also offers a SwiftKey Flow feature that auto-completes the word, adds spaces and finishes sentences in real-time.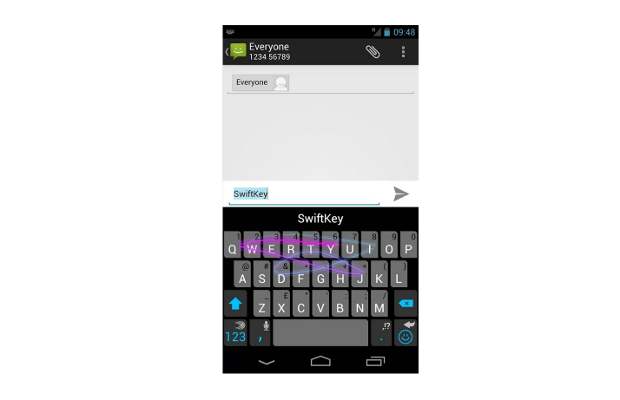 Best part, you don't have to lift a finger for that. Supporting about 60 languages, SwiftKey also provides statistics of the taps made using gesture-typing or SwiftKey Flow. Apart from that, you can always customize the way your keyboard looks with the themes.
Swype Keyboard
Technically, this was the first third party software-based keyboard to feature swipe based input. Swype adds all the more power to the finger, making it mightier than ever. Swype utilizes swipe to input technology to register words and enter in the desired field, as opposed to tapping fingers on the screen. Swype keypad for Android comes with next word prediction, support for voice input, split keypad for bigger screen devices and dictionary support as well. The Swype keypad also supports Hinglish (Hindi+English) for users who love to mix up a few words or create new ones.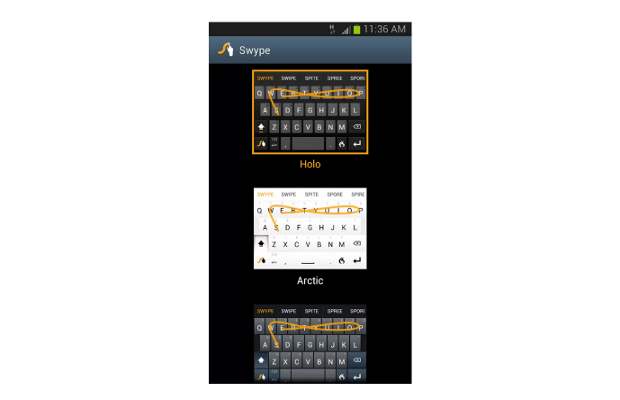 Swype keypad contains unique adaptive capabilities that enable it to understand users' preferences and typing patterns over time. This allows the application to become smarter and more personalized every time it is used. Swype users can switch between different modes of input as per their need, thereby getting the maximum level of personalization for devices.
###PAGE###
SlideIT Keyboard
SlideIT Keyboard for Android has a similar swipe to enter input system that makes typing fun. There are word suggestions and predictions along with support for custom dictionaries and multiple languages. It is quite identical in terms of utility, but its look and feel have been made different. Available in both paid and free versions, there are hardly any noticeable differences between the two. The free application comes without any time limitations or any form of nuisance.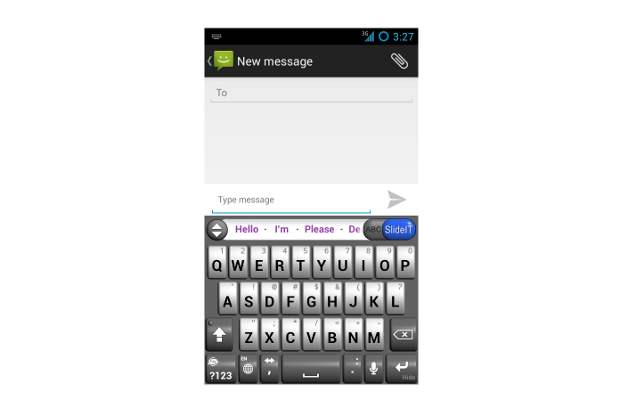 Another cool feature that the developers have included in the app is contact import, which allows the keypad to predict and present names from the phone book as well, saving time spent in typing words and entering them in custom dictionaries. The app boasts over 60 different skins and speech-to-text features. The trial version runs only for 15 days and can be downloaded from the Google Play Store.
Hacker's Keyboard
Those who are addicted to the desktop's full keyboard can seldom be comfortable with the minimalistic Qwerty keyboard. The Hacker's Keyboard offers the leisure to enjoy all the special function keys and also provides working Tab/Ctrl/Esc keys, which developers and hacking enthusiasts miss on software-based keyboards.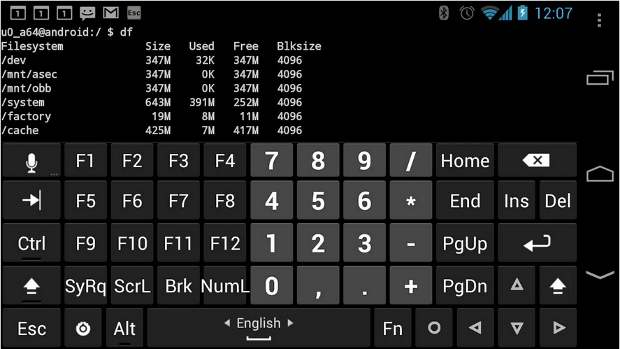 Dictionaries can be added using plug-ins. This app is perfect for those who use their smartphone to control other mobile and wireless devices.