Design is an important element of life and thanks to technology you are no longer limited to your desktop or laptop. The Apple iPad tablet now offers enough apps for you to try out your skills with visual arts and design.
The best part of having a tablet with great design apps is that it is eco-friendly and correction-friendly. You don't have to waste stationary and continue working on artwork without putting your hands into chemical colours.
Here is a list of five iOS applications meant for the iPad tablet.
Adobe Photoshop Express
The name of the app speaks for itself. It is one of the most popular image editing and manipulation programs available on the iPad. Create a free account on Photoshop and then use 2 GB online storage to save photos. Photoshop Express offers touch to crop, rotate, adjust colour, add effects, and also add borders to images. Novices can get adjusted to the intuitive user interface that helps to edit images. Customisations let you adjust exposure, saturation etc without having to worry about graphs or sliders. The manipulations are taken care of purely with touch gestures. Photoshop Express app lets you edit images stored on the device or online using your Photoshop account.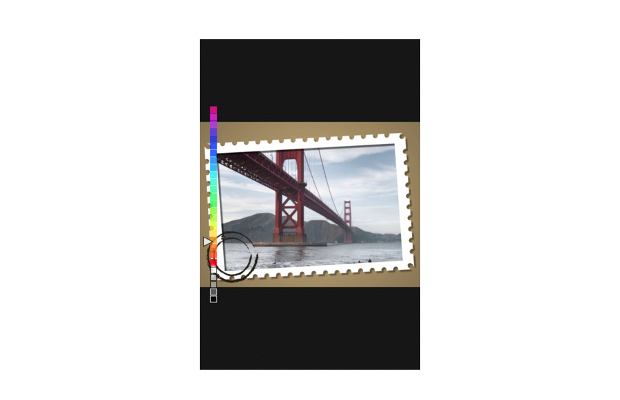 So after editing/manipulating an image you can share it over social networks, email it or upload it to your Photoshop account. Get the Adobe Photoshop Express app for free from the Apple App Store.
###PAGE###
SketchBook Express
The free SketchBook Express tool from Autodesk is amazing for those who are already in the graphics field and are looking to hone their skills anywhere. The iPad tablet lets you work on a file in full screen layout and those possessing the new iPad get to work on a Retina Display resolution canvas. SketchBook Express integrates a professional quality paint engine that can capture smooth and precise brush strokes.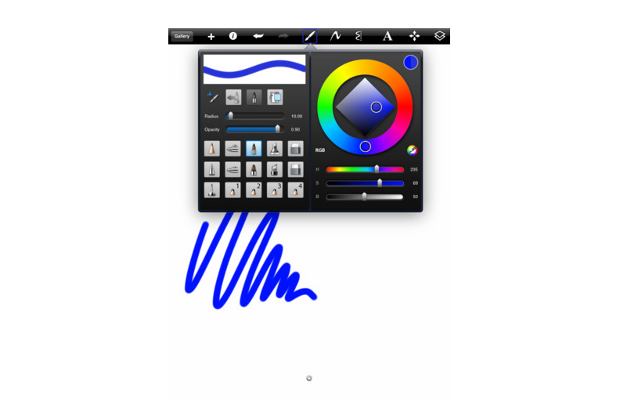 The app comes with a set of pre-set brushes, pencils, pen, markers and a fill tool. This app offers iCloud support so you can save your work in your personal storage space. Besides that, the app comes with Layers, Text, and Color options. The Gallery of the app now allows sharing the finished images over Facebook and Twitter. Download the SketchBook Express for free from the Apple App Store.
Harmonious
This is a smart sketchbook that utilizes procedural drawing techniques for transforming simple brush strokes into abstract artwork. Of course, it takes quite a bit of practice to get accustomed to how the sketch can be changed to appear more professional. The app comes with eleven brushes that are pre-loaded on it.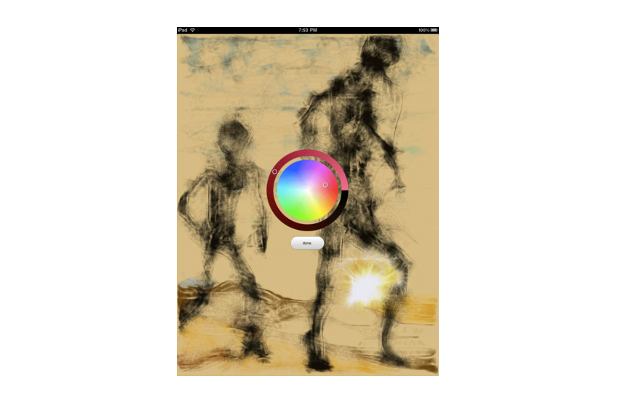 To choose the required colour, press and hold to open the eyedropper. Get the free harmonious app from the Apple App Store.
###PAGE###
TreeSketch
Love for nature, especially green trees, need not lead to a career in botanical research. You can always settle to draw and sketch different types of trees on your iPad without having to get one chopped indirectly. This app offers 3D tree modelling support on the iPad. The interactive app lets you watch and customize the different varieties of tree forms. Wish to get into game development? You better start using this app and understand it thoroughly to develop better trees in games such as Far Cry or Crysis series.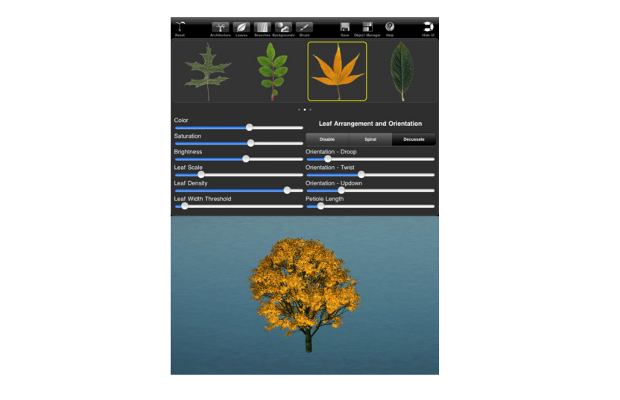 Meanwhile, enjoy the algorithm based 3D tree modelling application TreeSketch from the Apple App Store.
Quark DesignPad
Those who like working with wire-frames and grids will totally dig Quark's DesignPad application. You can create a small classified ad or campaign poster for your friend's music band. The app comes with pre-defined layouts such as posters, brochures and advertisements for creating customized size and layout combinations. You can add pictures, texts, and can work with layers.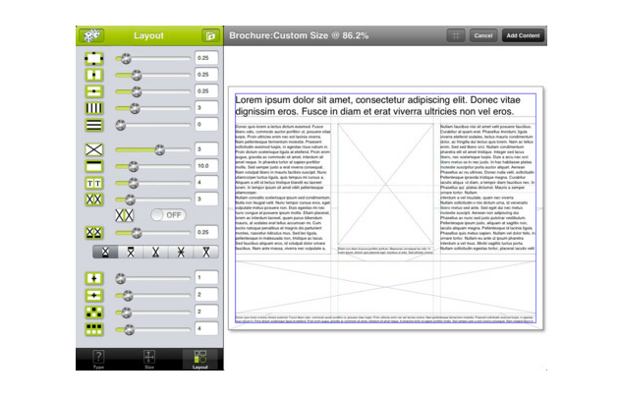 This tool is meant mostly for semi-professional and professional folk who wish to experiment with layouts in their free time. Download the Quark DesignPad from Apple App Store.