In the monsoon season, people either love to roam outside in the rain or prefer to stay indoors. In order to kill time indoors, it would be a good idea to check more information on your favorite movies. Of course, movie buffs do read and watch everything on the web. However, there are several apps that provide specifically movie related information on the mobile screen as well.
Whether it is about movie ratings or watching your old favorite, several apps are meant to do the job. You can either stream free movies or try out new ones based on automatic recommendations. Check out these five free apps for movie buffs.
IMDb
For movie buffs, this app is like a one-point access to information related to movies. From the actor's height to trivia related to the movie – the app offers everything. IMDb can be used to check out information about the latest movies, celebrities and even TV shows.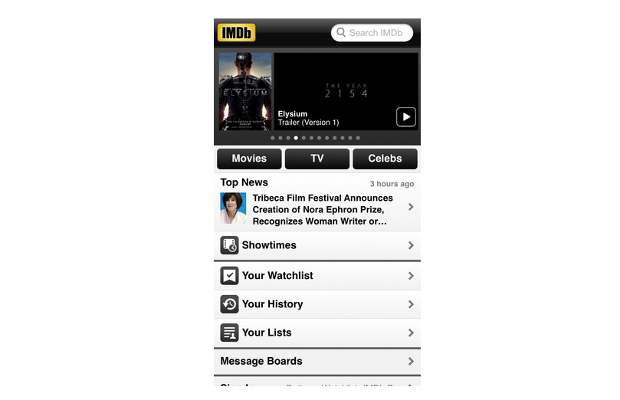 IMDb stands for Internet Movie Database and it is the hub for movie ratings, star cast, crew, plot-lines and discussions on these. Watch trailers, photos and even check out details about upcoming movies.
###PAGE###
GetGlue
This is a social sharing and recommendation service based social network that brings like-minded folks together. Users can share the names of movies and TV shows they are watching and the recommendations are generated based on the user's likes. Apart from that, the user can earn points as well as stickers for frequency and other activities.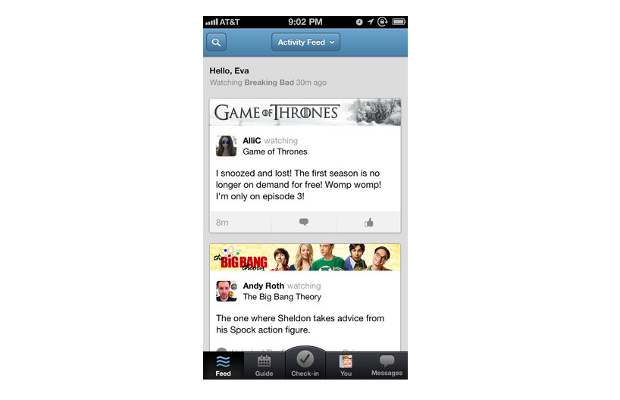 This is a fun way to source social recommendations and connect with folks who like similar movies. The updates can be shared over Twitter and Facebook as well.
Spuul
This is one app that provides free access to select Bollywood movies for streaming over WiFi or 3G networks. Users get to watch free movies and for the premium ones they need to subscribe by paying Rs 600 every month for unlimited streaming of movies.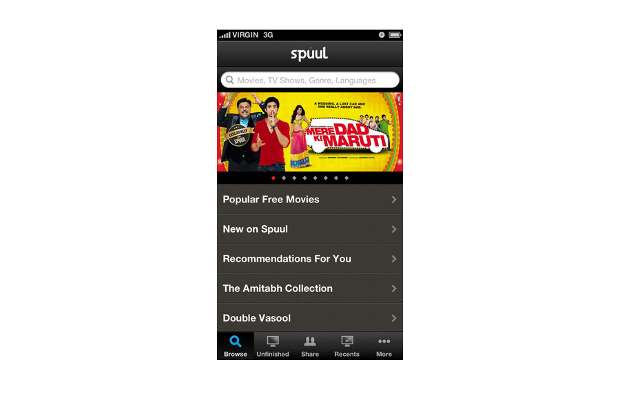 The app is available for iPad and even web platforms so users can resume from wherever they left off. There are English subtitles available for select movies.
###PAGE###
UTV Movies
This app is a one stop shop for almost everything related to Hindi movies. From images of the superstars to their upcoming movie trailers – it's all there. There is also a special section where users get to see Twitter updates from movie stars' official accounts. Those updates can be shared over social networks.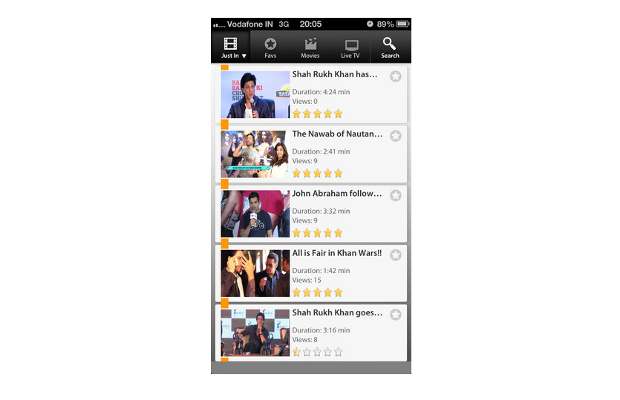 The movies section offers video clips and full length movies which obviously require stable data connections to stream properly. The augmented reality feature basically allows capturing a poster of any movie and when the image is added, it tries to bring in as much content related to that movie as possible.
Viki
Watching the usual stuff can get boring at times so you must try out the Viki app. It offers some of the best TV shows, movies, music and other content in high quality. The content has been collated from several big channels across the globe. The app boasts of supporting over 150 languages for the content.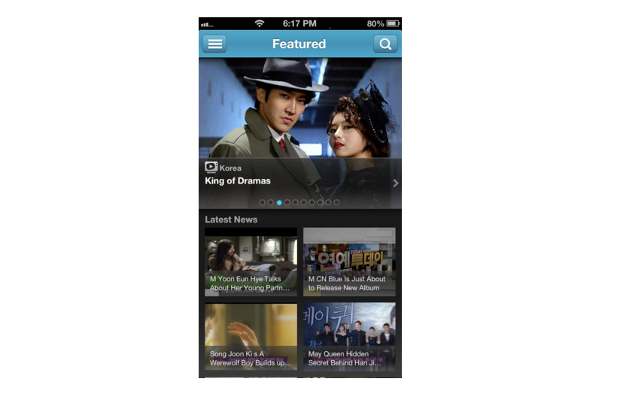 It also recommends movies and TV shows. Apart from that, you can always access your classic American cartoons or Japanese anime with this app.