Whether it's our daily commute to the office or a bedtime music session, the earphone is a mandatory accessory for our smartphones. Apart from a great listening experience, what earphones also provide is – privacy. Sadly, a lot of smartphone OEMs today have done away with the trend of giving a pair of earphones inside the retail package so buying a decent pair for yourself becomes even more necessary. If you have just got a new smartphone which doesn't ship with a pair, these are our top 5 options you can consider costing less than Rs 1000.
Sennheiser CX 180 II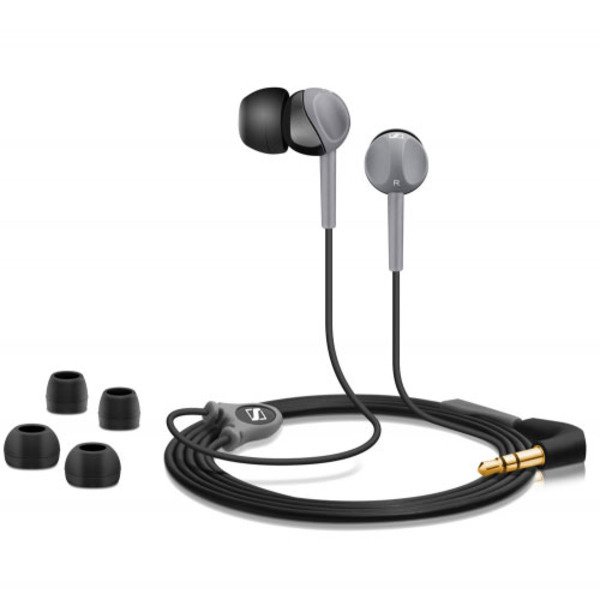 Starting off today's list with the earphones that actually stayed on Amazon's Best Seller list for a very long time. Sennheiser CX 180 II in-ear headsets are priced for about Rs 800 on both Amazon and Flipkart and can be the perfect option if you are not in for any kind of compromise on bass. Yes, these headsets are a blessing at this price for bass lovers. However, you will not be disappointed with the mids as well. The highs are a little bit of a downside which is why you might struggle with the clarity of vocals. The CX 180's are extremely light and sits in comfortably in your ears and doesn't easily come out. They are comfortable to wear, so much so that you might not even feel them sitting in your ears after some time. The wires could have been a little more sturdy. The 3.5 mm jack is angular at 90 degrees which prevent any kind of wire damages for that area. The branding is subtle and the R and L markings are easily visible. We get two extra pairs of ear tips (small and large size). For the technical specifications, the frequency range is from 20Hz to 20000 Hz while the impedance is at 16 ohm. Apart from this, Sennheiser gives away 2 years of domestic warranty which is a big plus point. The company will replace your earphones immediately with no questions asked whatsoever.
Design: 4/5
Comfort: 4.5/5
Sound: 4/5
Durability: 3/5
House of Marley – Smile Jamaica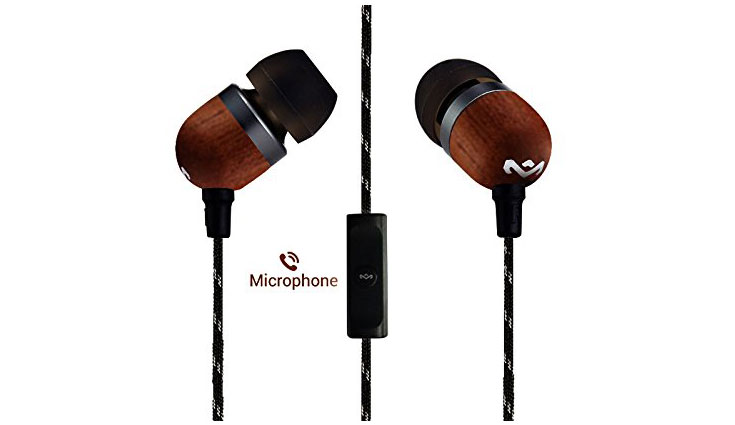 If you are still into heavy bass and absolutely need a built-in microphone, Smile Jamaica from House of Marley will do the job for you. The Jamaica's are not only aesthetically more pleasing with those fancy colour accents, they also stand out in terms of durability. Priced at just under Rs 1000, the Smile Jamaica comes with a wooden ear-cups with the red white and green colours running across the fibre coated wire making it more durable which remembers us of the great Bob Marley. The ear tips are comfortable in the ears and it won't come out that easily, however, they are relatively less comfortable when compared to the CX 180 II. Coming to the sound, Smile Jamaica prioritize bass in all situations even when you would have liked those vocals to pop more. Further, the bass also overpowers the mids in most cases so if you like more clear and crisp sound, these are certainly not for you. The frequency response ranges from 18 Hz to 20KHz on this one while the impedance is at 16 ohms and Sensitivity at 98 dB. Also, you get only one extra pair of ear tips (small size) while the standard or medium ones come pre installed. The quality of the built-in mic is also on par. Although the company hasn't been working on the visibility, the after sale service of House of Marley is something which can surely help it grow in the coming years.
Design: 4/5
Comfort: 3.5/5
Sound: 3.5/5
Durability: 4.5/5
JBL C150SI with mic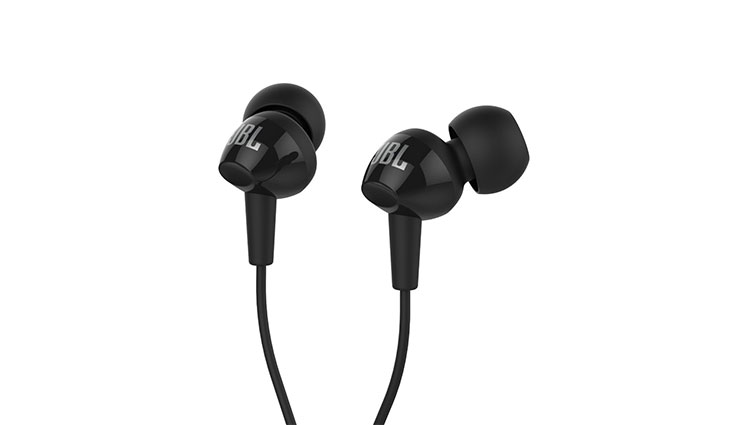 JBL has been highly appreciated for its speakers and with the JBL T100A selling pretty good, the C150SI is next on our charts. Priced at just under Rs 800, the JBL C150SI balances out the bass and highs pretty well. Also, these headsets will require a little bit of driver burning before they deliver their maximum potential. For the design, the C150SI isn't that appealing to the eye and looks just like any other earphones. But, the quality of wire on this one sits in the middle of the Sennheiser CX 180 and Smile Jamaica. Also, it comes with a built-in microphone which does a decent job. If we talk about comfort, the JBL earphones aren't up there with the Sennheisers. No, they are not heavy but the quality of ear tips is something which can be blamed here. The 3.5 mm jack is not angled but it is gold plated so it should score enough points for durability. In terms of specifications, the frequency response ranges from 20 Hz – 20k Hz while the impedance and sensitivity are at 16 ohms and 98 +/- 3 respectively. We get two extra ear tips inside the packaging and JBL is offering a 1-year domestic warranty. As per our experience, the service people were prompt to replace the product even though we failed to explain the issue properly.
Design: 3.5/5
Comfort: 3/5
Sound: 4/5
Durability: 4/5
Audio Technica ATH-CLR100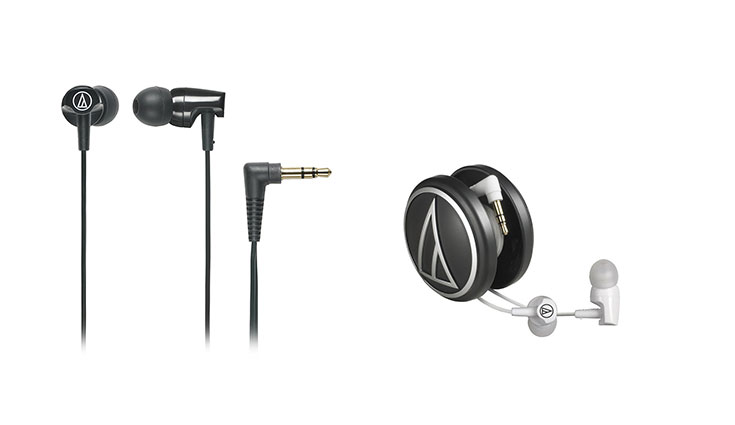 Now if you are someone who prefers clarity over bass, Audio Technica ATH CLR100 is probably the best option under Rs 1,000. In fact, these headsets are currently available for under Rs 500. Taking the design first, these earphones are extremely light in weight and are angular for a better fit in ears. The branding on both the earcups is apt and the R and L sign is also clearly visible. However, the quality of wire is not up to the par and you might find yourself calling the service centre after 6 months if you don't take good care of these headsets. On the other hand, the sound segment is where these headphones reveal their true potential. To sum up, the sound coming out of these headsets is clear with an adequate bass punch when needed. The highs, mids and lows are not fighting for supremacy and you are likely to get addicted to these over time. However, these are surely not for bass lovers and if you are one, you are better off with Sennheiser CX 180 or Smile Jamaica. The 3.5 mm jack is angled on this one as well and the frequency response range from 20Hz to 25k Hz. The impedance and sensitivity sit at 16 ohms and 103 dB. Audio Technica gives two extra tips (small and large) in the packaging along with a small case and 1 year of domestic warranty.
Design: 3.5/5
Comfort: 4/5
Sound: 4.5/5
Durability: 3.5/5
Mi Capsule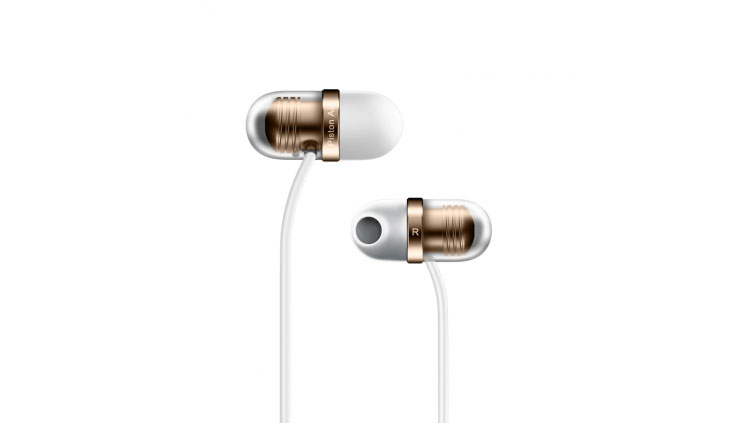 Mi Capsule, which is also known as Mi Piston Air earphones, completes our today's list. These headphones are priced at Rs 999 and manage to live up to all the reputation which Xiaomi has gained during all these past years. Mi Capsules are probably the most ergonomically designed earphones in the list. Xiaomi has used hypoallergenic silicone on both at the front and back of the ear cup making its extremely comfortable and light on ears. The air tips are angled at 45 degrees ensuring a better fit. The quality of the wire is decent as well and we also get a built-in microphone with an inline remote to control calls and music. In the sound department, these headphones don't really outshine anywhere and that surely plays in favour for Mi Capsule. The lows and mids are average but the highs make up for it. You will not be stunned by the sound coming out of these headsets but they don't disappoint as well. Mi Capsule provides a frequency response of 20Hz – 20k Hz, an impedance of 31 ohms and sensitivity of 98 dB. The 3.5 mm jack is not angled which might be a problem for some. Besides, we get a 1-year domestic warranty from Xiaomi.
Design: 4/5
Comfort: 4.5/5
Sound: 3/5
Durability: 3.5/5
| | | | | |
| --- | --- | --- | --- | --- |
| Model | Design | Comfort | Sound | Durability |
| Sennheiser CX 180 II | 4 | 4.5 | 4 | 3 |
| House of Marley – Jamaica | 4 | 3.5 | 3.5 | 4.5 |
| JBL C150SI | 3.5 | 3 | 4 | 4 |
| Audio Technica ATH CLR100BK | 3.5 | 4 | 4.5 | 3.5 |
| Mi Capsule | 4 | 4.5 | 3 | 3.5 |