Juggling between personal contacts and professional contacts is quite difficult at times, especially when one has to carry two phones. That's where the dual-SIM mobile solutions come in to save the day. In less than 24 months, India has got more than 25 different dual-SIM models from different handset makers.
Dual-SIM mobile phones are very convenient as you don't have to buy or carry an extra handset. With that only thing one probably sacrifices is the battery life which is almost half than the single SIM handset. Also there are compromises on the screen part since most of the dual-SIM handsets sport a resistive touchscreen display. Thankfully the dual-SIM handsets available in India mostly fall in the affordable price bracket with just couple of them touching the five figure price mark.
Most of the models accommodate the dual-SIM in a way that the user may have to reboot the device to choose the SIM. Very rarely one can find the dual-SIM active models where in both SIM cards are active. However, such mobile models have very measly battery life because both SIM modules try to access different networks at the same time. Here's a list of Dual-SIM (GSM+GSM) handsets where we have mostly focused on touchscreen.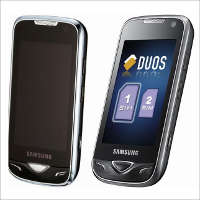 Samsung Star DUOS GT-B7722
Anyone would love a mobile phone with 3.2 inch touchscreen display and 5 megapixel camera coupled with it. The dual-SIM phone supports 3G on one SIM and 2.5G on the other SIM card. No need to worry about data connection much because this phone also offers WiFi support for faster web browsing. Despite being bit costly at the street price of Rs 10, 190, Samsung DUOS GT-B7722 offers ample amount of features to compete with the single SIM handsets in the same price range.
Samsung's dual-SIM offering is bit diverse as it has another such offering – the E5212 costing Rs 4,070 that comes with Dual SIM Active feature &#151 means both SIM modules are active and one does not need to reboot while accessing mobile web or email when connected to the other SIM. Apparently, Samsung rules the active Dual-SIM segment as of now.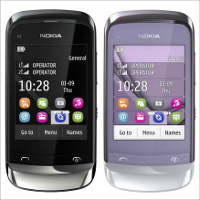 Nokia C2-06
The best dual-SIM offering from Nokia is the C2-06 'Touch and Type' mobile that includes a good keyboard and a 2.6 inch QVGA touchscreen display. Dual-SIM supporting C2-06 comes with the Easy Swap SIM support &#151 easily accessible SIM port externally for one to insert and pull out SIM. Single button switching between SIM modules makes use of this handset even smoother. The phone can remember settings of up to five SIM modules. The pre-loaded Maps work without the use of GPS by using the network-based location information. Enjoy music, gaming and also mobile web browsing with the Nokia C2-06 which is now available at best buy price of Rs 5,349.
Closest to this phone is the Nokia C2-03 which practically has no difference other than colors. For the loud music lovers, Nokia offers the X1-01 handset that comes with dedicated music keys and has a loudspeaker at the back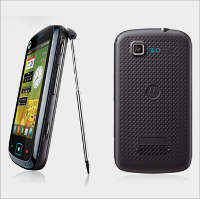 Motorola EX128
Following everyone's suite, Motorola too has introduced couple of Dual-SIM models in India lately. The Motorola EX128 'Kingfisher' handset comes with stylish body along with 3.2 inch resistive touchscreen display. Even a stylus has been bundled with the handset that offers a 3 megapixel fixed focus camera to capture decent images.
This handset supports quad-band GSM networks so getting the cell signal won't be much of an issue unless you are in some remote areas. The only hurtful aspect of this phone would be the 200 minutes worth of continuous talktime which is a bit less. In the market, the Motorola EX128 could be purchased at the best by price of Rs 5,700 approximately.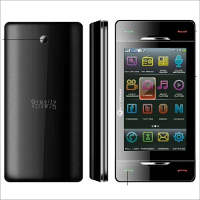 Micromax X600
India's favorite baby Micromax has earned loads of brownie points when it comes to dual-SIM handsets in different form factors. This company offers dual-SIM handsets in candybar, Qwerty and even touchscreen form factors. Out of all, the Micromax X600 is the coolest touchscreen handset that supports dual-SIM in GSM+GSM configuration. This mobile contains gravity sensor that allows the user to switch between two SIM modules simply by turning the phone upside down.
Quite a novel feature but it lags a bit when it comes to 2 megapixel camera and 5 hours of battery life. This handset can be bought for Rs 3,800 approximately.
If you want to go for a Qwerty keypad model, then go for the Micromax Q5FB that provides quick access to Facebook and easy to use keypad.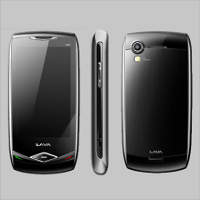 Lava A10
One of its kind dual-SIM handset that sports 3 inch IPS panel technology built touchscreen display with 240×400 pixel resolution. For pleasant music listening experience, it comes with Yamaha Amplifier audio chip embedded inside its body and also offers FM Radio. It comes with a gun metal finish outer chassis and sports that premium look. At the back it has a 3.2 megapixel camera but don't expect great quality with it.
For mobile web browsing it comes with Opera pre-loaded and Rocketalk for chatting. Purely for the looks, touchscreen and the decent audio quality output, this phone is quite a contender at a best buy price of Rs 4,190.
Besides these five, there are several Dual-SIM handsets that fall between Rs 2,000 to Rs 8,000 price range. Also those looking for dual-SIM Android should check for Spice Mi350, ViewSonic V350 and Motorola Fire XT 800 at the moment. From all three Spice Mi350 is the best bet as it supports 3G as well.
If you check out too many phones before deciding what feature you would actually like, then be ready to end up confused.