Enjoying mobile web on the fast WiFi network is always blissful than the painful cellular data network. Also you tend to save the cost on the expensive data plans by staying connected over the WiFi in office or at home.
Several new mobile phones have been released in last couple of months out of which most now support WiFi (802.11 b/g/n) standard that offers great mobile web browsing experience. Staying connected over WiFi enables you to perform video chat seamlessly, send big attachments, stream movies online and perform several other web based activities that requires faster connection.
Here is a list of five mobile phones that promise decent performance along with the support to WiFi networks.
Nokia Asha 309
Nokia recently introduce the Asha 309 for Rs 5,883 but you can now get it for as low as Rs 5,295 from IndiaTimes Shopping.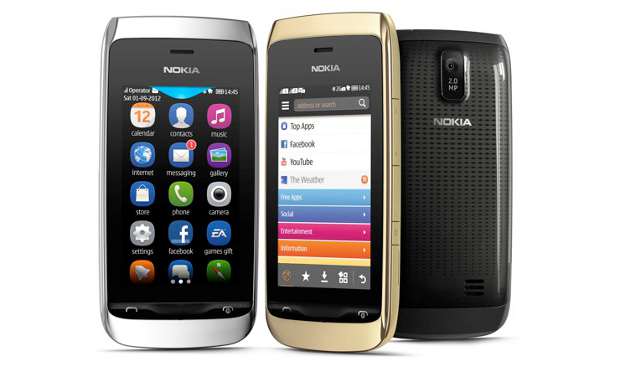 The Nokia Asha 309 features a 3-inch capacitive touchscreen display, supporting 240×400 pixel resolution. Nokia has loaded a revamped fresh looking Series S40 mobile operating system that supports all the J2ME platform based apps.
Offering merely 20 MB internal storage, the Asha 309 has 128 MB ROM and mere 64 MB RAM. The smartphone, which looks like a stripped down version of Asha 311, packs a 2 megapixel camera at the back. It has fairly large display to browse the web over the WiFi (802.11 b/g/n) and enjoy apps such as WhatsApp to stay connected.
Considering the 6 hours talk time on 3G network, we would recommend this handset for anyone looking for an upgrade.
###PAGE###
Micromax Ninja 4 A87
For those with limited budgets but have an aspirationsfor Android smartphone can try out the Micromax A87 Ninja 4. With a candy bar form factor, Ninja 4 A87 comes with a 4-inch touchscreen display with 320×480 pixel resolution natively.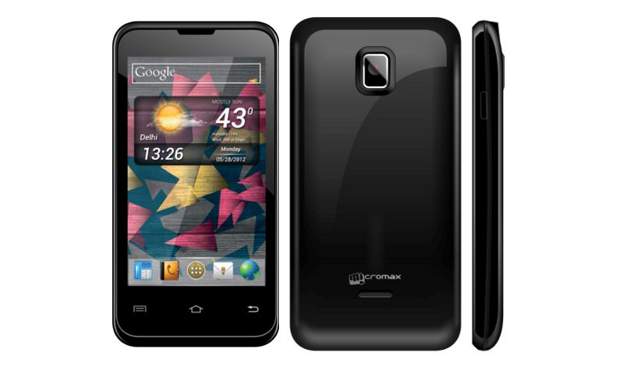 Micromax Ninja 4 A87 has Android 2.3 Gingerbread and 1 GHz mobile and comes with 128 MB RAM. It also has a media card slot to let you add up to 32 GB memory.
For wireless connectivity, this phone offers WiFi b/g/n and also has the Gingerbread feature to let you create a mobile hotspot. This phone supports 3G networks for fast data connectivity. With the Dual-SIM Dual Standby configuration, users can enjoy two SIMs on the same phone.
You can also enjoy location based services with the built-in GPS with A-GPS for more accuracy on your location. The Micromax Ninja 4 A87 is available for Rs 5,499 at Suleka and Naptol.
Karbonn A5
Karbonn A5 an Android based smartphone has a 3.5 inch capacitive touchscreen (320 x 480 pixel) display. This handset supports GSM+GSM dual SIM configuration. At the back lies a 2 megapixel camera for clicking photos and sharing over social networks.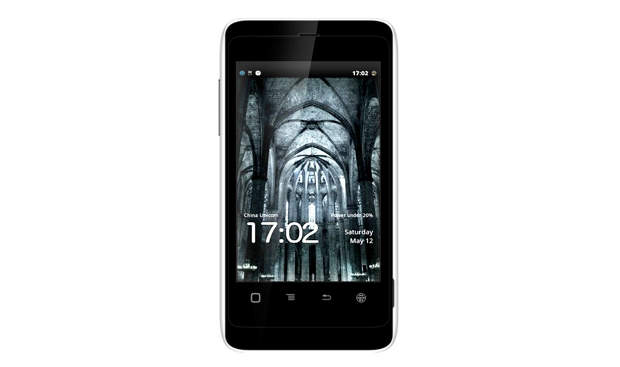 Wireless connectivity is ensured with WiFi and 3G support. Other features of this handset include a gravity sensor, proximity sensor, Bluetooth, micro USB port and 3.5 audio port. You can enjoy the dual-SIM experience with Android 2.3.6 Gingerbread by paying Rs 4,89 on Infibeam.
###PAGE###
Spice Mi-350n
The Spice Mi-350n is an improved version of the Mi-320 phone. Supporting the dual SIM (GSM+GSM) configuration, the Mi-350n smartphone supports 2G network on one card and 3G network on another.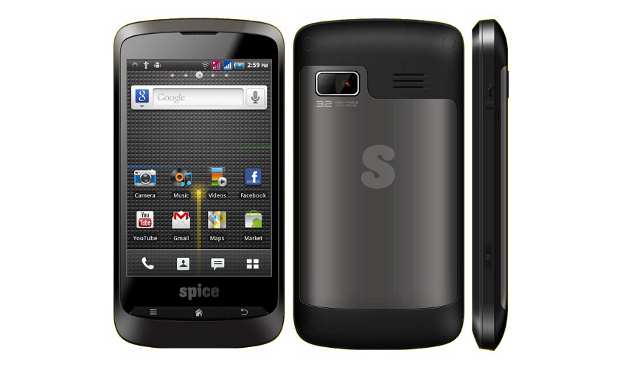 The Spice Mi-350n has a 3.5-inch touchscreen display with 320×480 pixel resolution. Inside it packs a 650 MHz mobile processor coupled with 256 MB RAM. With merely 170 MB internal storage, one can add up to 32 GB micro SD card to expand the storage.
The Mi-350n features WiFi for data connectivity. It also has FM Radio for those who love music being played over the air than the music collection on the memory card. By default the Mi-350n comes pre-loaded with Android 2.3 Gingerbread and there is no clue whether the phone will get Android 4.0 Ice Cream Sandwich update or not.
Spice has offered 3.2 megapixel camera at the back and a 0.3 megapixel camera in the front. Packing 1400 mAh battery, the Spice Mi-350n can be purchased for Rs 5,250 from Saholic.
Huawei Ideos X3 U8510
Huawei offers the Ideos X3 mobile phone with 3.2-inch TFT LCD display supporting 320×480 pixel resolution. With a metallic strip on the chin, the Ideos X3 packs a 600 MHz Qualcomm Scorpion core bearing mobile processor inside with 256 MB RAM.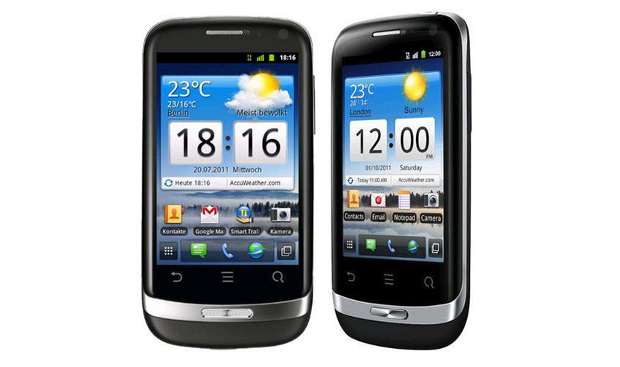 Featuring WiFi support, the Ideos X3 also support 3G network with up to 7.2 Mbps download speed. At the back, the Ideos X3 flaunts the modest 3.2 megapixel camera with auto focus to capture images. There is also a 0.3 megapixel camera in the front to engage with video chat.
This phone also supports Skype for video chats. It packs 256 MB RAM, 512 MB ROM and comes with Android 2.3 Gingerbread by default. The Ideos X3 smartphone, which has a 1200 mAh battery, can be purchased at Flipkart for as low as Rs 5,999.