Phone cameras are getting better each passing day, with newer capabilities better sensors and the added benefit of easy sharing and editing, they are challenging the standalone point and shoot cameras like never before.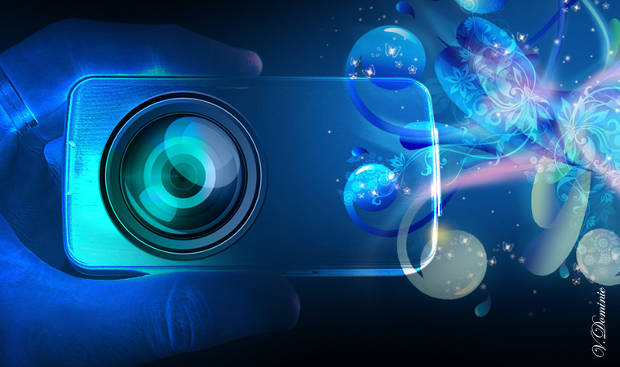 But the problem with more options is that it causes more confusion. Currently, there are more than 30 phones that come with 8 megapixel or bigger cameras. And while not all of them are as good as they claim, choosing one of them is indeed difficult. Therefore we present to you our choice of five phones that we believe has the best camera and also overall are good phones.
Samsung Galaxy SIII
Galaxy S III has a distinct set of features such as voice control and eye tracking. The phone comes with a quad-core 1.4 GHz Exynos 4 mobile processor.
The Samsung Galaxy S III features a 4.8-inch HD Super Amoled display that has PenTile pixel arrangement (two subpixels per pixel) and has about 306 pixels per inch pixel density. By default, this display supports 1280×720 pixel resolution. The screen along with a great camera makes this phone one of the best camera phones.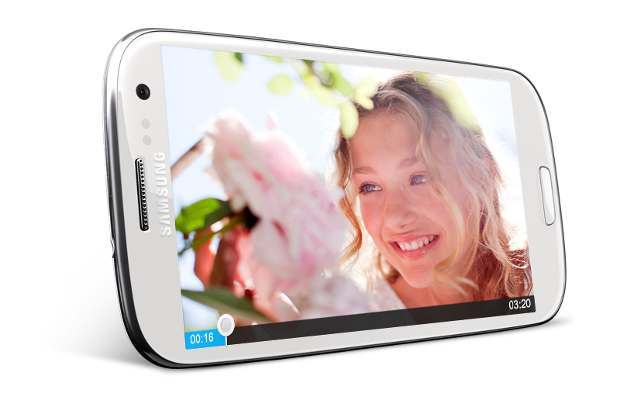 The phone's 8 megapixel camera features a sensor that back-side illuminated (BSI), allowing for more light to come in for the shot. There's also the Burst/Best shot feature, which lets you take up to 20 shots in quick succession and then choose to leave only the best one. This is all possible thanks to the zero-shutter lag, which means that it takes less than a second for the phone to auto-focus, a feature introduced by Android Ice Cream Sandwich.
The camera application is another plus point for this phone. It comes with several shooting modes, as well as focusing modes including Face detection. Samsung Galaxy S III is also capable to capture videos at a maximum resolution of 1920×1080, again with the option to tweak a number of settings like exposure, effects, white balance, quality, etc.
Measuring just 8.6 mm thick, the Galaxy S III is about 0.35 mm slimmer than the HTC One X but weighs 133 grams with battery included.
The phone has also some unique features like a feature that allows the screen to stay on as long as you keep looking at it, wireless charging, HD video playback in a small screen while you do other tasks and automatic calling of a contact when you hold it to your ear.
###PAGE###
HTC One X
HTC One series of smartphones are the first devices from HTC that come preinstalled with Android's latest build, Ice Cream Sandwich. Along with this the HTC One series phones are designed with camera and music in mind and hence offer better experience in these two areas.
There is an 8 megapixel rear camera while a 1.3 megapixel camera is on the front of the device. The back camera has a single LED flash for low light imaging as well. The camera interface is quite simple. You can tweak the settings to choose the right mix and even if you are not satisfied, you can always add effects later.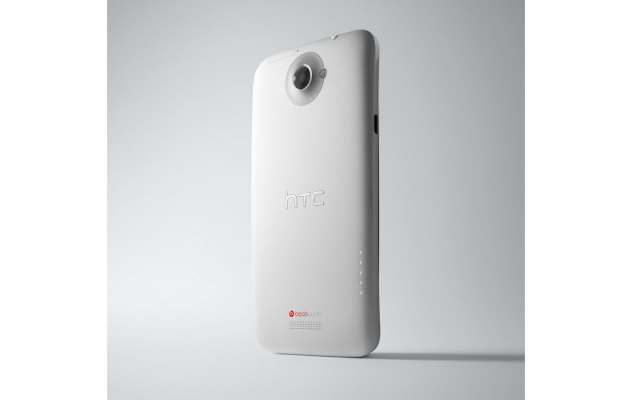 The highlight of the phone is its ability to capture a photo while recording a video. It gives a lot of freedom to the user who would otherwise have to choose to either record a video or take a photograph.
Quite commendably, the rear camera captures low light images while the powerful LED flash enhances images.
HTC One X offers a polycarbonate unibody that is claimed to have the ruggedness of metal but is super lightweight. Along with being light weight the body has a slim and sleek look and feel too.
One X comes with a 1.5 GHz Super 4-PLUS-1 (quad core) Nvidia Tegra 3 mobile processor with an integrated fifth battery saver core and a high performance 12 core Nvidia GPU. It also comes with a large 4.7 inch HD capable display with a resolution of 720p and has contoured Corning Gorilla Glass that protects the display from scratches.
Sony Xperia S
Xperia S is powered by a 1.5 GHz dual core Snapdragon MSM 8206 processor coupled with 1 GB of RAM. It has a 4.3 inch 1280 x 720 pixel display and runs Android 2.3.7, which will be upgraded to Ice Cream Sandwich 4.0 soon.
There is a 12 megapixel camera capable of recording full HD video which utilises Sony's Exmor sensor technology, which helps in taking quality images in low light conditions. The Xperia S camera is just below the Nokia 808 Camera in terms of resolution and given that it uses Exmor sensor, the image quality is simply great.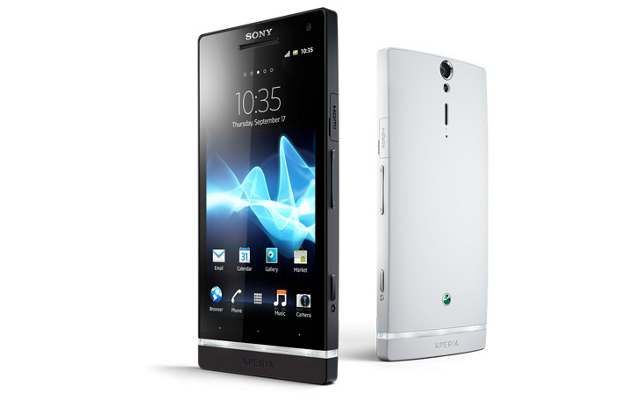 Just like any other Android 4.0 device, the phone features zero lag focus and burst mode apart from that there are several pre-settings available to make picture taking fun.
On the connectivity front, the Sony Xperia S features 3G, WiFi, Bluetooth and NFC capability.
Also, Xperia S is the second officially certified PlayStation device after Sony Ericsson Xperia Play, hence it has access to the Sony PlayStation store.
###PAGE###
Apple iPhone 4S
Touted as the fastest iPhone, this handset is truly a remarkable device from Apple. The iPhone 4S comes with a sleek, sharp and thinner design that is similar to its predecessor – the iPhone 4.
The fifth-generation model of Apple iPhone comes with a 3.5 inch screen with 640 X 960 pixel resolution which is known as the Retina display, the highest resolution display ever built into a phone, and FaceTime for video calling. The display has also been treated with a special oleo phobic coating which is very useful for the Indian environment.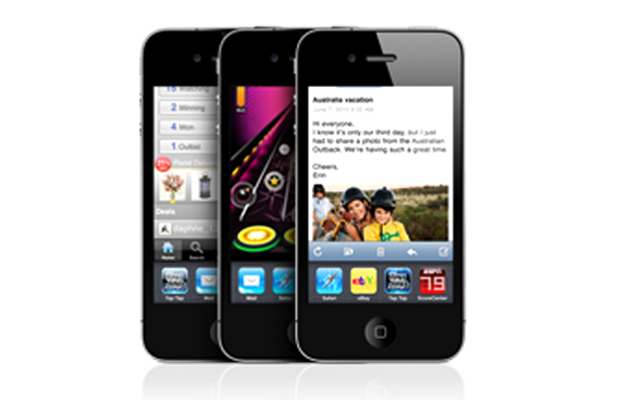 The phone has got an 8 megapixel camera as compared to the 5 megapixel of iPhone 4. The camera has an LED flash also for illumination. The 8 megapixel snapper uses the one of the best image sensors to reproduce life like colours with detail and variance. The camera can also record full HD 1080p video and get functionalities like touch focus and Geo tagging. Along with this, the upgraded iOS 5 and a mighty faster dual core processor makes it easier to edit and share pictures.
Apple users can also make use of the Apple iCloud service to store their pictures. Apple is offering 5 GB of space free on iCloud to all its users.
Nokia N8
Many camera phones have come and gone but this device of Nokia continues to top the charts due to its amazing camera quality. The Nokia N8 boasts of Carl Zeiss optics, a 12 megapixel 1/1.183 inch optical format CCD image sensor, Xenon flash with automatic red-eye removal and auto focus. This type of a sensor has never been used in a camera phone before that makes the N8 unique to its technology and allows it to capture images that are far better in terms of resolution and variance as far as pictures are concerned.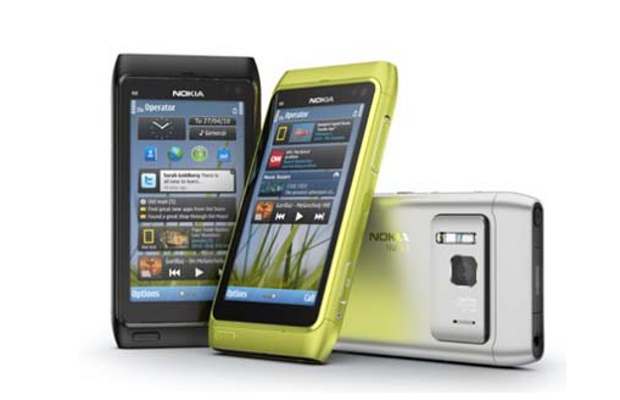 With the Symbian Anna upgrade, the Nokia N8 has gotten newer video recording capabilities such as continuous auto focus, 720P video recording capability. Besides, N8 users can record videos in 30 frames per second.
Not just the camera, the N8 is an equally excellent device with good hardware and a very responsive and a vibrant 3.5 inch touchscreen makes usage of this device a breeze. The speedy 600 MHz processor might sound puny in front of the bigger multi core competitors but it has been optimised so beautifully that there is virtually no lag in anything you do on this device.