Mobile phones these days are not just phones, they are smart machines that have been instrumental in endangering radios, alarms, PDAs and simple calculators. And if the quality of camera the phones listed below have is anything to go by, point and shoot cameras will also soon become extinct.
Here we have picked five of the best camera phones in India.
Nokia N8
This is an easy to use camera phone with 12 megapixel resolution, xenon flash, HD video recording and excellent wide angle Carl Zeiss lens with continuous auto focus. Now with the new Anna update of its Symbian OS, HD video recording is even better. Video can be recorded at 30 frames per second.
Since this story is not just about cameras, but about camera phones, the phone is equally important. And even in that regard the N8 is an excellent device with good hardware and a beautiful 3.5 inch touchscreen. The phone is worth buying, and its only problem is Symbian OS, which is not as good as its rival Android, or even Nokia's recently adopted OS Windows Phone 7. However, with Anna update the OS is also going to get better. The phone is currently priced at Rs 22,000 which is very good for the features you get. For more details about the N8 you can click here.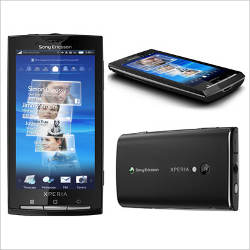 Sony Ericsson Xperia X10
While there are many phones in the Xperia range with equally good cameras, such as Xperia Arc and Neo, they are expensive compared to the X10 and don't add much value to the phone either.
Xperia X10, which has been there for some time now, has seen price corrections and as a result is priced just right for its features.
Its 8.1 megapixel camera with Sony's renowned camera hardware produces excellent pictures. The LED flash, though it is no match for the Xenon flash of the N8 is good enough for indoor shots in low light conditions. The camera captures HD video (720p). Other interesting features include face recognition, image stabilisation and auto focus.
The phone's features are also good. It has a 4 inch capacitive touchscreen, latest Android 2.3 (update available), a 1 GHz processor and other goodies that come with Android phones. At Rs 22,000 it is definitely a good buy, though that does depend on your budget. For more details you can click here.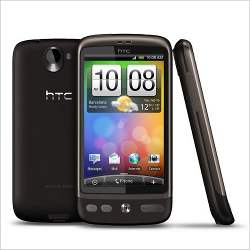 HTC Desire HD
This is one of the most highly rated Android phones for its overall user experience. Its camera is comparable to the best and the device scores higher than most others in terms of user experience, especially thanks to HTC's Sense user interface.
Desire HD has an 8 megapixel camera supported by dual LED flash (though it is not as bright as xenon, LED flash can stay on for video recording, which xenon flash can't do). The camera is also capable of taking HD videos.
Using the camera is easy thanks to Sense UI, which allows you to focus on any area of the picture merely by touching that area on the screen. Although picture quality is not the best that an 8 megapixel camera can give, it more than makes up by clicking pictures very fast, ensuring that you do not miss a shot.
HTC Sensation has a similar camera with an upgraded HTC Sense UI version 3.0 and dual core 1.2 GHz processor, but it is about Rs 5,000 more expensive than Desire HD.
HTC Desire HD, which comes with a 4.3 inch high resolution capacitive touchscreen and 1 GHz processor, is currently available at a market price of around Rs 26,000. You can find the details here.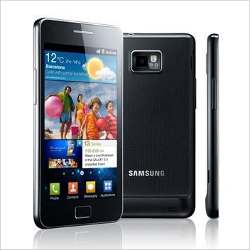 Samsung Galaxy SII
One of the most powerful smartphones currently in the market, Galaxy SII, is powered by a 1.2 GHz dual core processor and comes with a 4.3 inch Super Amoled plus screen and 16 or 32 GB inbuilt memory.
Galaxy series has been among the biggest success stories for Samsung, and Galaxy SII takes this story forward. The device has an 8 megapixel auto focus camera with (1080p) HD video recording and an LED flash.
The camera captures pictures with high contrast and vivid colours. It is one of the best cameras with this resolution. The videos it captures are better than most in its category.
Given the fact that the smartphone comes with the latest in hardware and software and is one of the most powerful right now, it is a must buy if you have money for it. The Galaxy SII currently retails at around Rs 30,500, which is kind of justified for these specs. More details about the phone can be found here.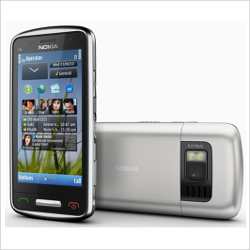 Nokia C6-01
This device is part of this list because it is cheap (well, compared to the others here,) and yet offers decent features and an 8 megapixel camera capable of capturing high definition video.
Typical to other Nokia phones, C6-01 comes with Carl Zeiss lenses, which are top class; and has matching hardware, which creates a very fine shooting experience.
The phone is based on Symbian version 3 and comes with a 3.2 inch capacitive touchscreen, 3G, WiFi (and WiFi hotspot function,) and A-GPS. It costs only Rs 13,800.
The phone is also integrated with social media software , so that you can directly upload pictures onto your Facebook or Twitter account, or upload videos onto YouTube.
C6-01 is light weight and slim, and being a Nokia device it has very fine hardware. While you can buy Android phones at this price as well, and they might offer you a better OS experience, in terms of camera quality this device is better than any of them. To know more about this phone click here.