While smartphones are being preferred by many users today, there are many who prefer feature phones due to their simplicity and music capability. Music is one of the top rated features sought in mobile phones. While there are costlier and better options in the market today like the Android, iOS and even Symbian smartphones form Nokia, the feature phones still rule the minds of people for their value for money offerings while not missing out on features as well.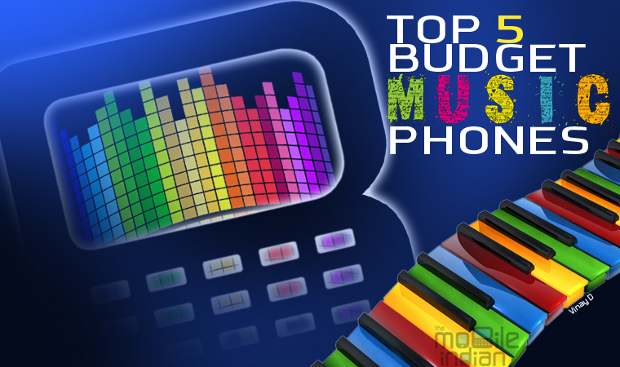 So buying a basic or feature phone does not mean that you will have to sacrifice on features such as MP3 player and FM radio or even a colour LCD display too. Easing your search and to help you out, The Mobile Indian brings here the top 5 budget music phones that are priced between Rs 1,500 to Rs 6,000, offering some best in class music experience to the buyers.
Ranging from the costlier Sony Ericsson Mix Walkman to the affordable Micromax M2, these devices are your perfect music companion. Some of them offer dual SIM connectivity as well thereby ridding users form the need to carry multiple devices as well.
Nokia X2-02 (Rs 3,300)
The X2-02 is the simplest yet feature rich mobile phone coming from the house of Nokia. It has a very smooth and swift Series 40 operating system running a 2.2 inch LCD colour display. There is an alpha numeric multitap keypad with large and well spaced keypad. For multimedia, Nokia has a proprietary music player along with support for most common formats.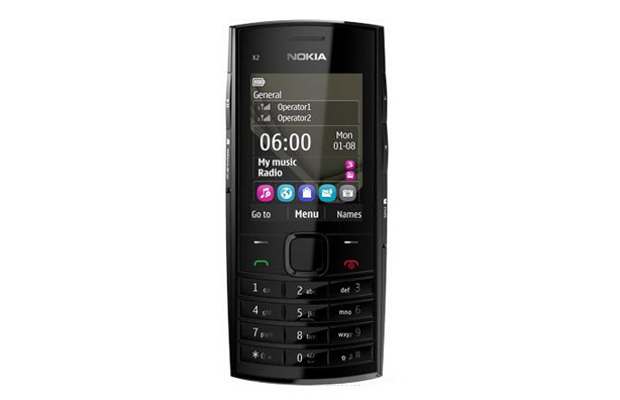 The Nokia X2-02 with its dual SIM capability makes it convenient for users to access calls and texts over two different networks. Additionally, consumers can stay entertained with the integrated MP3 player and FM radio on the move. With its loudspeaker, users can easily share their music with the people around them and can also carry their entire music collection with the 8 GB expandable memory.
With its 2 megapixel camera, users can take visuals and record videos too. Plus, its battery offers great backup time so that you do not need to keep recharging the device often.
###PAGE###
Samsung Hero Music (Rs 1,700)
The Samsung Hero Music is a basic mobile phone with great music capability. This dual SIM phone supports two GSM based SIM cards and has the ability to switch between the two quite easily, allowing users to choose which number they want to be their primary connection and when. The phone just weights 73 grams and has a 1000 mAh battery pack that promises up to 11 hours of talk time and music playback time before it run out of juice.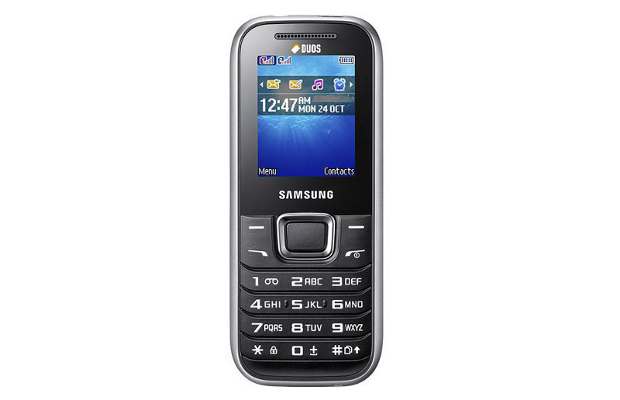 There is no camera on this device but with a price tag of just Rs 1,700 and the music capabilities, it is definitely a good bargain. The phone comes with a Micro SD card slot supporting up to 4 GB of memory, which is good enough to store hundreds of songs in MP3 format.
That's not all because the Samsung Hero Music also comes with Bluetooth 2.0 connectivity for wireless file transfers and wireless Bluetooth hands free connectivity. The onboard loudspeaker complements its music capabilities and performs well for hands free calling as well.
Micromax M2 (Rs 1,650)
Micromax M2 was initially launched with a price tag of Rs 4,000 but with time the price has really gone down making this an absolute steal at this price. The phone's sound output is SRS certified and the box carries a certificate to prove this as well. The phone speaks for its music quality with clear audio and volume. The sound output is balanced with support for the most popular audio formats like MP3 and WMA.
The Micromax M2 is a music centric dual SIM mobile phone. It has a 2 inch display that is capable of reproducing vibrant images and has a high resolution of 240 x 320 pixels, which is great for viewing videos. There is also a 2 megapixel camera that does a pretty good job as well.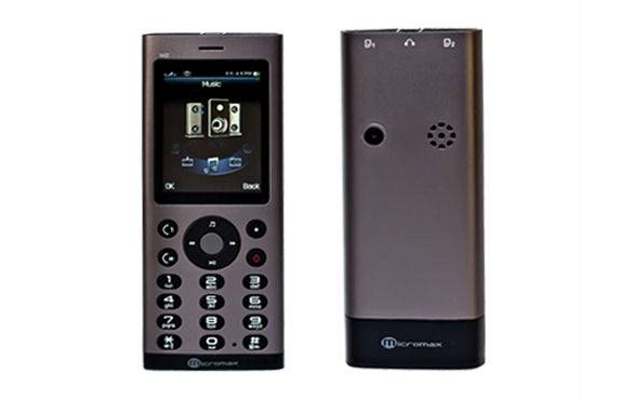 The Micromax M2 comes with a full sized headset along with a stereo hands free kit which would generally cost user another couple of hundred buck additionally. The headphone is good in terms of quality and reproduces sounds well. Bluetooth and GPRS are there for wireless connectivity.
The only drawback of the device is that there is no provision for expanding memory, though the phone comes with 2 GB inbuilt, it might not be sufficient if you like carrying your entire music collection with you. But you can always change the music using its fast USB connector and for the price the sound quality this device offers is certainly good.
###PAGE###
Sony Ericsson Mix Walkman (Rs 5,200)
The Sony Ericsson brand, although it is no more, is still sworn for its world class music series devices and the Mix Walkman is a classic sample of its quality. The phone works on Sony Ericsson's own operating system and has a 3.0 inch capacitive touchscreen display, a 3.2 megapixel camera with video recording ability, WiFi, Bluetooth and external memory support via a Micro SD card.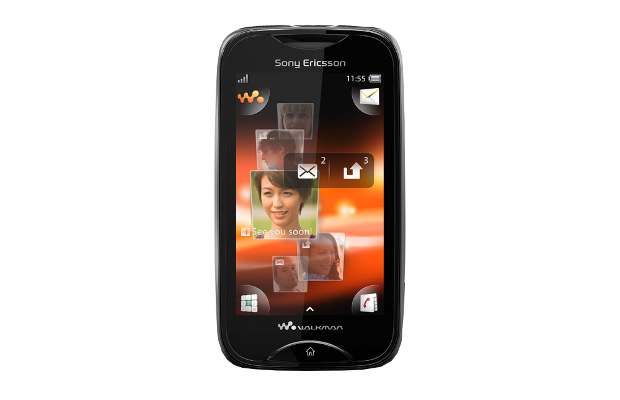 The Sony Ericsson Mix Walkman comes with a Zappin function to search music, a feature that is available on most Walkman certified devices. When pressed, the Zappin key opens preview of next track and lets you decide whether it is a favorite you want to listen to or not.
There is a Karaoke function also enables the vocal track from any song to be lowered instantly so you can sing along with your favorite tune as well. Also the look and feel of the phone can be personalised with different exchangeable colour bands that come with the phone. Offering a bigger battery pack, the Mix Walkman promises great battery life as well.
Karbonn Jumbo (Rs 1,700)
Karbonn's mobile phones have been known to carry more features than their competitors. This is also true with the Karbonn Jumbo K9. Priced at Rs 1,700, Karbonn Jumbo is one of the most feature rich devices available in the market today.
It features a camera, wireless FM, MP3 player and even USB connectivity for faster file transfers and not to forget the bigger battery pack that ensures some days' worth of work time.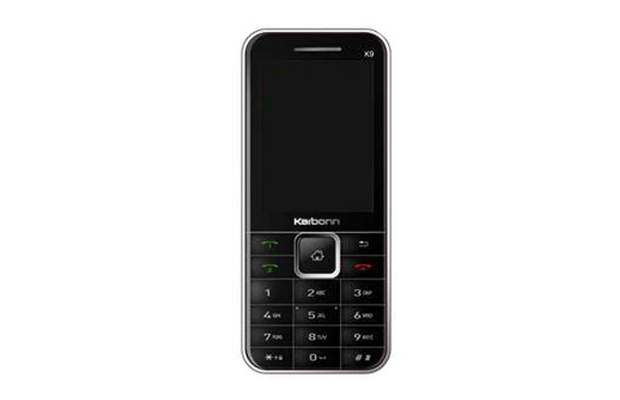 The big 2.6 in LCD display of this phone offers great visuals while doing justice to video playback as well. The Jumbo is a dual SIM phone allowing users to stay connected with two different connections at a time.
The device features a 1600 mAh battery pack that can give this device up to six hours of talk time and much more music and FM playback as well. While the simple design and the alpha numeric keypad of the device offers maximum usability and functionality without any hindrances.