Ask any Xbox or Playstation user, they will tell you the fun and importance of online games. Infact, Xbox players have to shell out hundreds to just play online. Thankfully, on Android, there are several games that allows you to take on players worldwide and that too for free.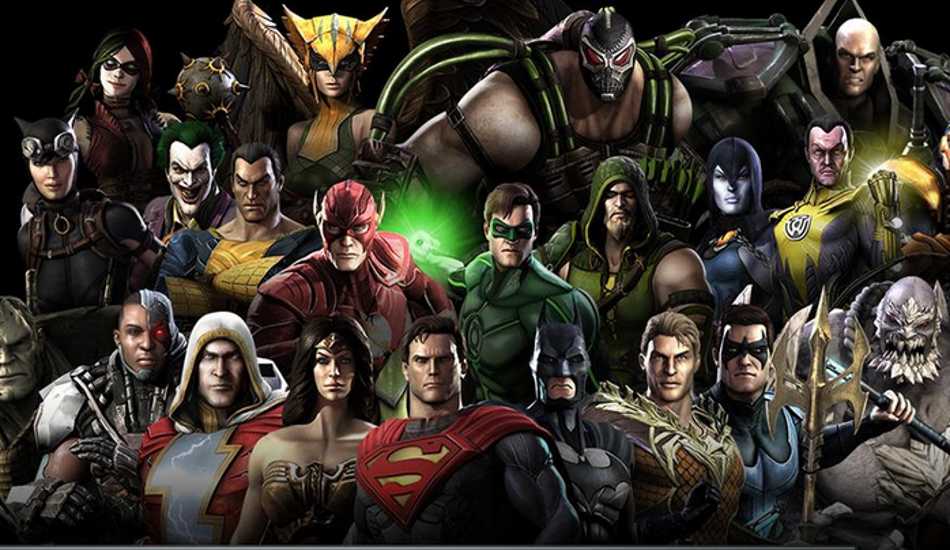 We have listed here five such games which allow to play online and are available for free as well.
Injustice: Gods Among Us
It is undoubtedly one of the best mobile games, both on Android as well as iOS. Especially comic book and superhero-fans love this card game where you collect various super heroes and villains including superman, batman, Darkseid, etc and get a chance to fight as them.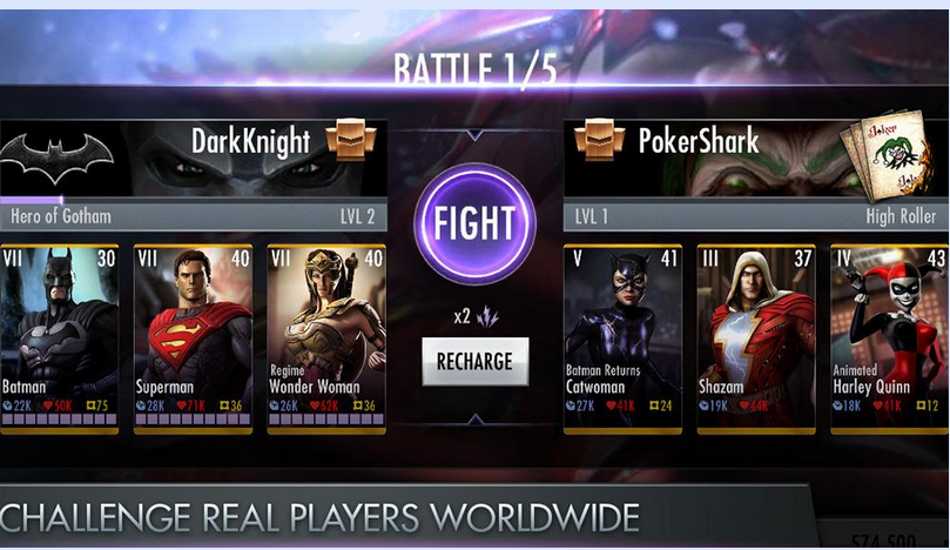 WB games, its makers, has updated the game bringing the much sought after online multiplayer feature as well. Also, the update brings many other characters to the game like Green Lantern Sinestro, Animated Harley Queen, New 52 Nightwing, Krypto Lex Luthor etc, which were earlier available for iOS devices only. It also now allows to buy past challenge chatterers via booster packs. WB games has also improved the graphics of the game while removing few glitches.
###PAGE###
Homerun Battle 2
This is another my all time favourites. As the name suggests itself, this game is based on base ball. In this free to play game, you can play versus the computer or go online to fight with thousands of other uses scattered worldwide.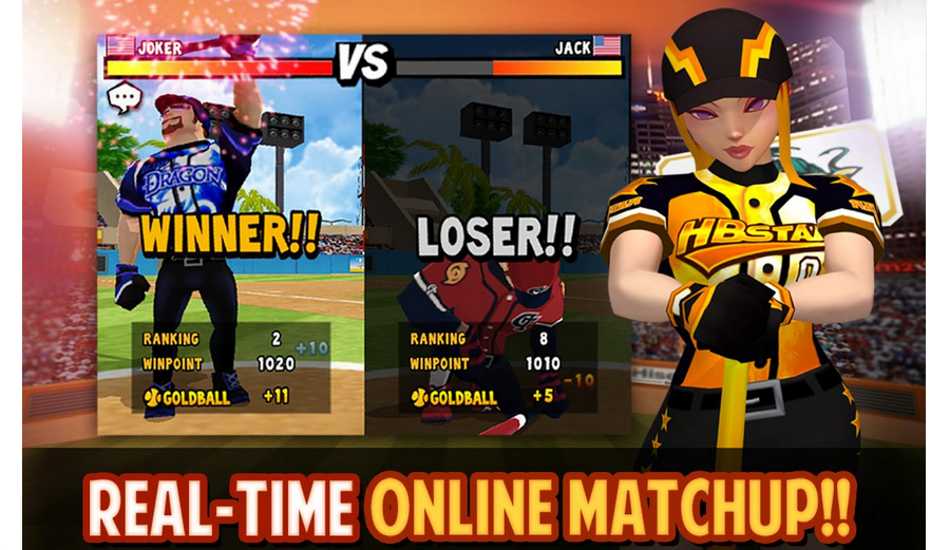 It allows you to choose your character based on gender, body type, skin tone etc. You can also choose the stadium with eye-popping details and themes. There are six different modes in the game- Duel (1 on 1 match), Survival (featuring many players), Mission, Burning, Arcade and Training.
Shadowgun Deadzone
If you are talking about multiplayers, then there bound to be atleast one from the FPS (first person shooter) genre. On Android, the best FPS multiplayer game should be the Shadowgun Deadzone. Based on the theme of original game – the Shadowgun – this game offers intense tactical multiplayer combat with up to 12 players connected online.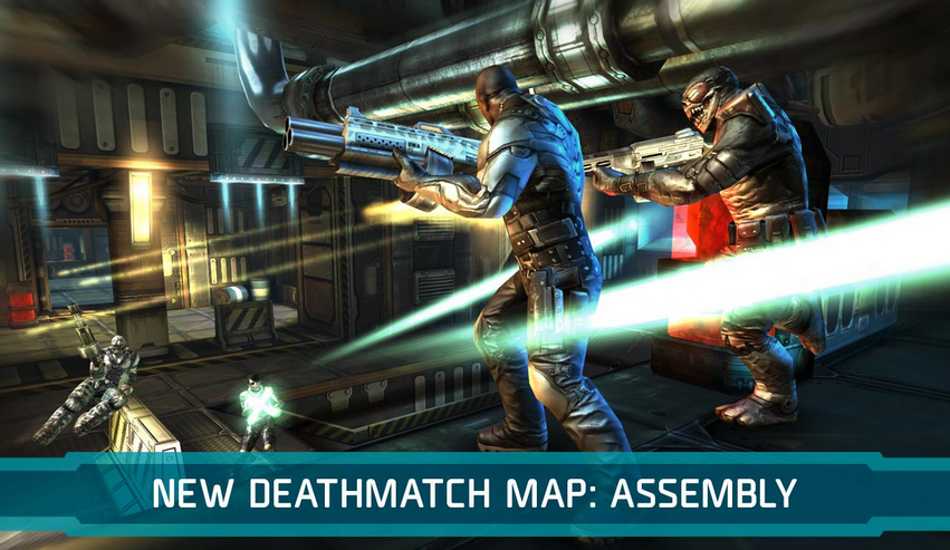 You can choose from two popular modes – Deathmatch and Zone Control. Also, it let you choose from various maps and from 10 playable characters. Like a true FPS game, it offers various weapons like Assault Rifles, Machine guns, Plasma Rifles, Shotguns, Sniper Rifles, Rocket Launcher and many more, all of which are upgradable.
###PAGE###
Asphalt 8 Airborne
This is one of the best car racing games available for Android. But it is not any boring racing games where you have to race on some tracks alone. In Asphalt 8 Airborne while racing in various exotic locations like Venice, French Guiana, Iceland, the Nevada Desert etc, you can perform barrel rolls and wild 360º jumps and maneuver through the air and pull stunts.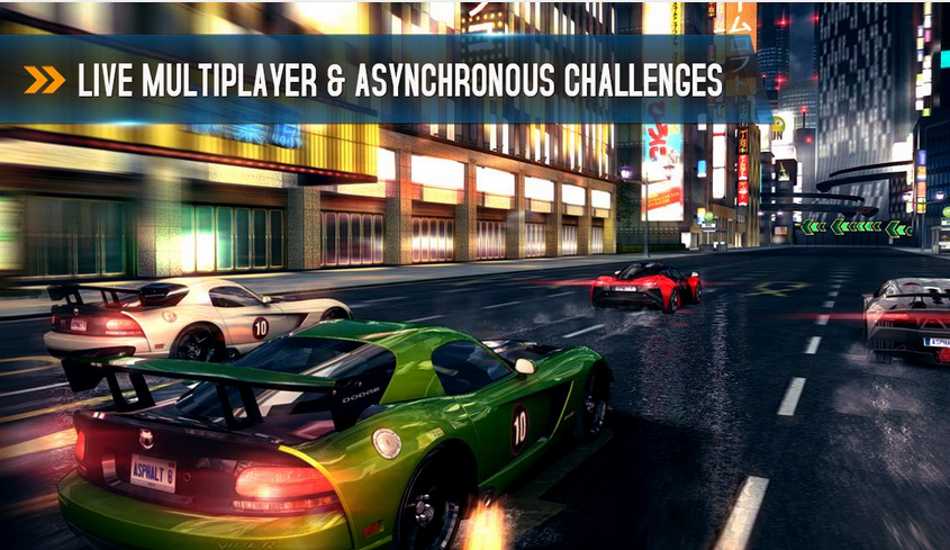 The game promises stunning visuals with next-gen shaders, real-time geometry reflection and other amazing effects for a new simulation of speed. It offers 56 high-performance cars including that of Lamborghini Veneno, Bugatti Veyron, Ferrari FXX and Pagani Zonda R. Besides all these, the game allows users to go online and play against seven opponents at a time. You can dare friends to asynchronous races in your favourite cars too.
Riptide GP2
Riptide GP2, the second iteration of the Riptide GP, comes with online multiplayer option and much more new features.
Riptide GP2 kicks everything into overdrive, with intense online multi-player races, upgradeable hydro jets and riders, improved graphics, an all-new career mode, and a whole new stunt system with dozens of new tricks.


The game comes with four-way online multiplayer option. You can play the career mode in Race, Hot Lap, Elimination, and Freestyle events. The game features nine hydro jets whose power you can increase as well. Unlike the first version where only few stunts are available, in Riptide GP2 there are 25 new stunts to perform.
The Riptide GP2 is optimised for Tegra 4 devices where you can see higher-resolution textures, complex shaders, dynamic lighting, and real-time shadows.