Flagship devices today offer the best of the best features, but demand a price as well. They have gesture-control, voice activated camera, specialized menus and so on.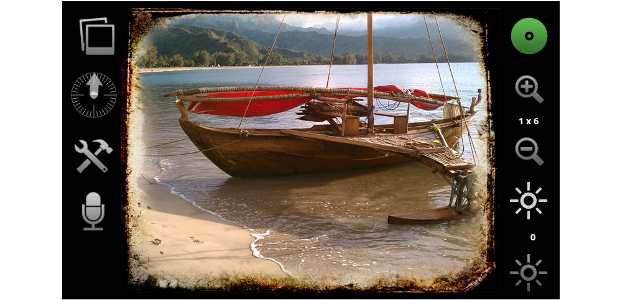 If you too want these features on your device you need not get a new phone. Instead, here are some free applications that will help add flagship smartphone-like functionality to your android device.
Say Cheese Camera
How annoying it is when you have to take a picture with a bunch of your buddies circling you close, and you struggle to press the on screen photo capture key and in the process you ruin the perfect moment. Well, not anymore. The Say Cheese Camera application gives you the power of voice. Now like those expensive camera phones you can simply tell your camera to capture your picture with the application.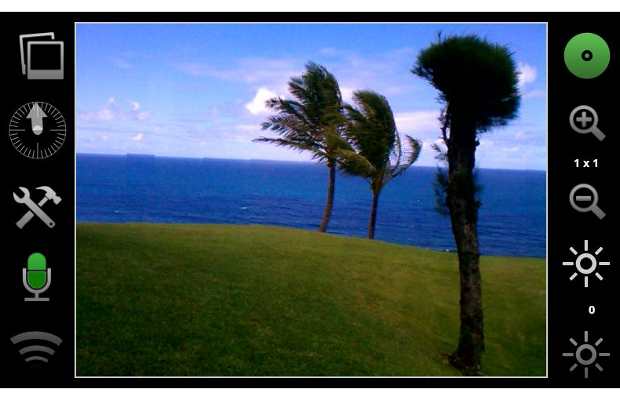 The application comes with voice activated control, timer control and even shake to capture picture mode, and users can choose what they like the most. There are a number of frames and effects to choose from, which would help users decorate their picture, and that too in the live mode so that perfect pictures can be captured.
The application also comes with a stealth mode wherein users can capture pictures without telling anyone that they are being clicked; the app does it automatically. Along with that the app can also connect GPS data for pictures and can time stamp them as well.
###PAGE###
Sidebar Plus
One of the key features that anyone would love to have on their device is quick access to favorite applications, frequent contact, and even all the settings at a flick of a finger. While flagship devices come with this level of customization, cheaper devices miss out on such luxury. But don't worry, as sidebar plus is the one stop solution for every android smartphone and tablet.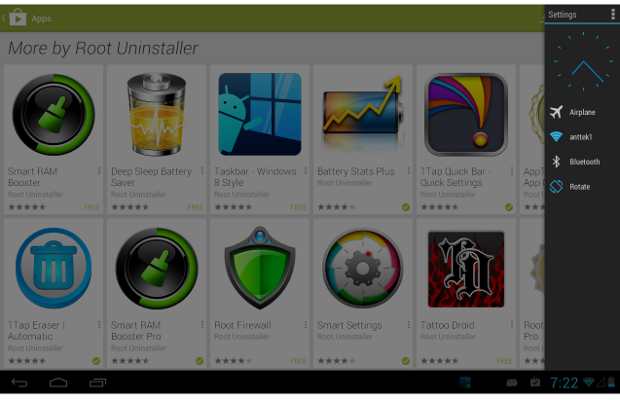 The sidebar plus application adds sidebars to your device which can be accessed with the flick of a finger from left to right on the device's display right from the very edge. Don't worry, this does not interfere with the screen rotation feature of android. Users can add multiple sidebars dedicated to applications, settings, recently-called contacts, or used apps. Everything is extremely customizable.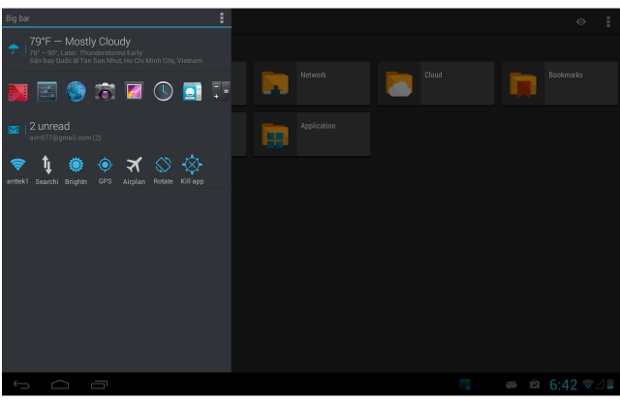 The app also supports a number of themes so you do not have to worry about how the sidebars will look on your device. Adding extreme functionality, this application is one of the bare essentials to make one's life easier.
Wave Control
Ever got tired of having to turn on your android smartphone every time you need to change the song, or skip to the next one, or just to simply pause the application while someone is trying to tell you something? Well, on flagship devices, gesture control for multimedia comes pre installed, but if you have a phone that does not have the feature you can get the same functionality with Wave Control application.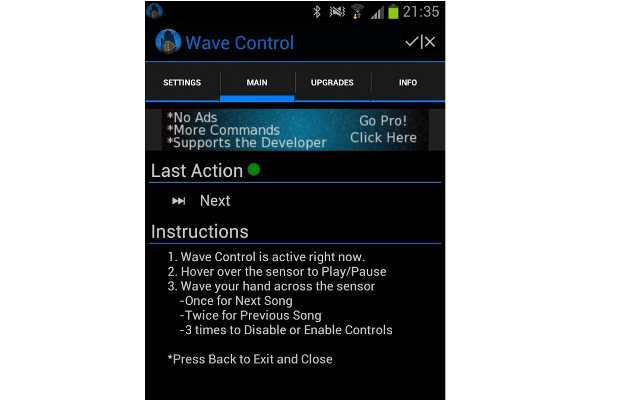 The application allows users to control media by simply hovering their hand over the device and making some gestures. Like passing your hand once over the screen changes to the next song, wave twice and you go back to the previous one, and to stop the songs just keep your palm over the device and that pauses the music.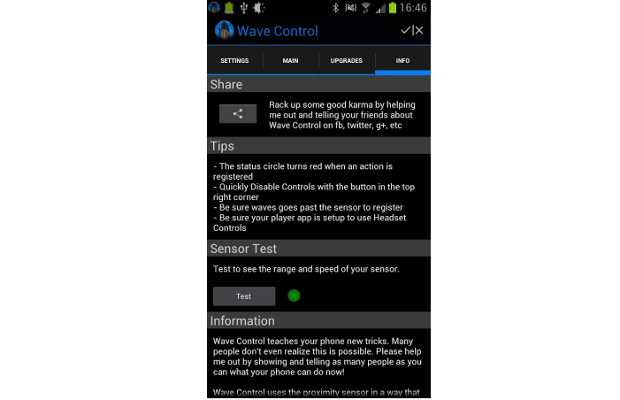 The application has preset functions, plus it can also be linked to your favorite music player, as we not need be stuck with the stock player that most applications demand. The application works with a proximity sensor so make sure your device has that; otherwise it would not be able to detect gestures.
###PAGE###
Screebl Lite
At times when we need to access longer emails or read something on the eBook reader the shorter time-outs become a nuisance. On Samsung devices, the smart stay feature keeps the display on as long as the user is looking at it. On phones that don't have this feature there is an application Screebl Lite, which makes sure the device stays on as long as the user holds it in his hands. Well, not something as advanced as the stay awake feature on the Samsung Galaxy, but something smart and functional too.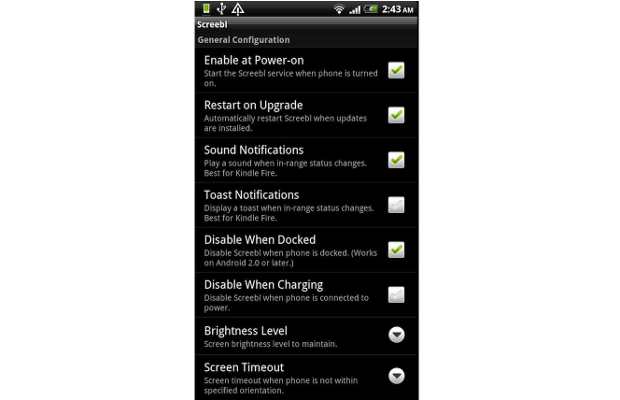 The application has a selection of angles that a user would generally hold the device at while reading something, and it keeps the display awake as long as the device stays in that angle or range. The free application gives users control over brightness and angle in both landscape and portrait modes. There is also a paid version that offers the same support without advertisements as well, but the free mode is not at all annoying. It has very legitimate advertisements only through referrals.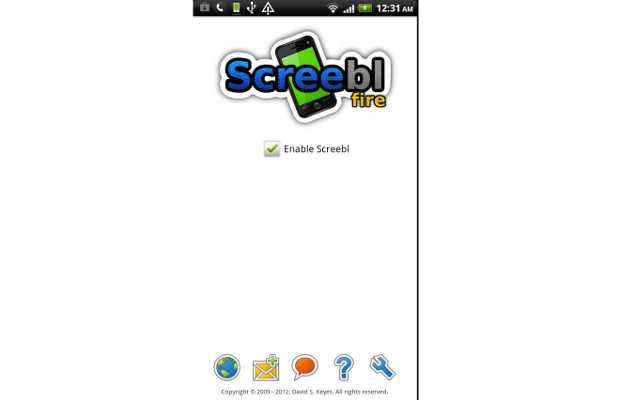 Aero Droid Air call receive
While the wave control functionality is good, receiving calls by waving your hand over your phone is very useful as well as comfortable, especially if you are sitting in your office with your phone lying on the table. The Aero Droid application can add the same functionality as other flagship devices right on your android device.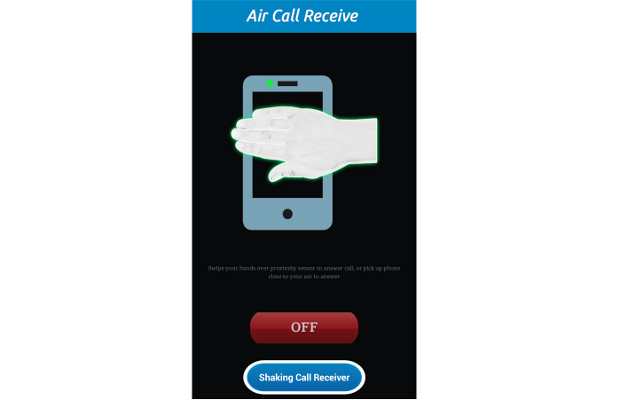 The application allows you to accept incoming calls by simply waving your hand over the device. This application is very light and does not put any additional load on the hardware. Therefore devices with limited hardware specifications can use this app.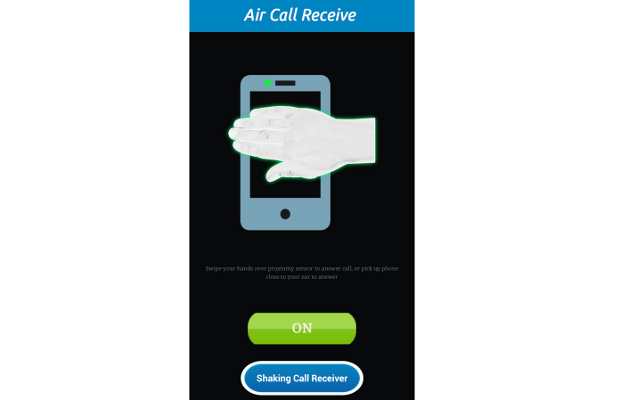 The application, however, needs a proximity sensor like wave control; make sure you have that on your device if you want to use the application.