Powerful camera studded smartphones are quite common and in-demand in the market. What do you do with smartphones that support HD and full HD video recording? We recommend having some fun by recording videos and editing them on the phone itself. The video editing part does scare off many thanks to the several developers who offer great applications to make it look like a piece of cake.
Whether it is about shooting, composing or editing, one must add a little bit more to the videos recorded using a phone camera to make them more amazing and interesting. However, not everyone can spend hours to learn video editing. That's where simple and easy to use apps that offer video editing and visual effects come into the picture.
Some Android smartphones, especially from HTC, come with built-in videography apps. Here is our list of apps worth checking out. Do note that not all video editing apps can handle large 20 minute or thirty minute videos. For that, we recommend using a desktop or a laptop. These apps are meant for videos that are shorter than a minute or two.
VidTrim
VidTrim offers simple and easy to grasp features for video editing albeit it comes with the app. Browse through your video library, select a video and then set the markers for start and end times, or use the app to trim original video or save the trimmed version as a new file. Apart from simple video trimming you can also add different special effects to the video such as Black and White, Negate, Pixellate, Edge detect, Luma, Glow, Posterize, SwapUV and others.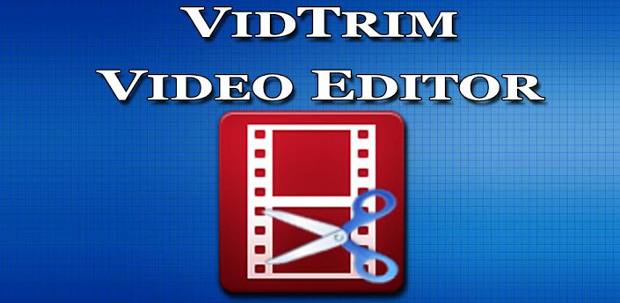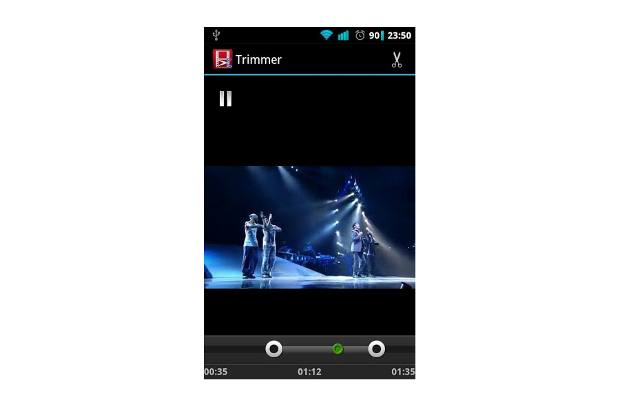 The app also allows transcoding videos to MP4 format and converting them to MP3 audio files. The trial version of this app applies a watermark and if you want to remove ads you can consider buying the Pro version. Download and try out the trial version of VidTrim app from the Google Play store.
###PAGE###
Magisto
Magisto is one of those magically simple video editing apps that offer a bunch of dead simple tools. Shoot a video and upload it to Magisto. Then add a title and choose a soundtrack, and the app will automatically edit the movie for you. You can also choose a fancy theme, based on genre, to be used in the process, and then the intelligent video editor stitches clips together.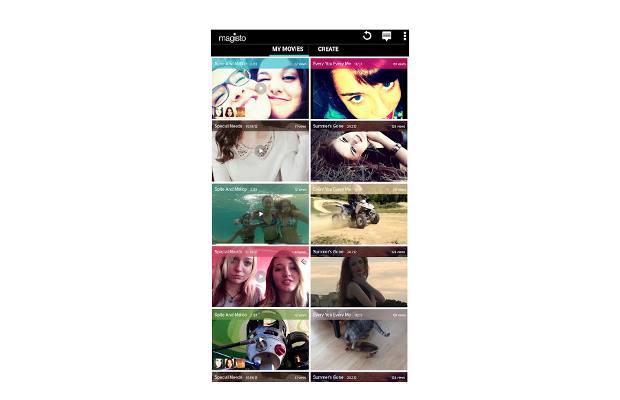 You can add a soundtrack from your phone. The editing process is quite automatic and totally friendly to those who want nice customized video without having to wrap their head around video editing. Get the Magisto app for free from the Google Play store.
HighlightCam Special
Create high quality videos using the videos or even images on your device. The app automatically edits the video after scouting for the best possible content that can be added to it. The user simply has to select the special effects that can be used to make the video more interesting and add themes to make videos stand out. You can choose music from the app's built-in library or add tracks from your phone as a soundtrack. Eventually, the app combines all these elements to create a splendid video.


The developer strictly recommends using the app over WiFi for an easy and smooth editing process. The resultant video can be shared on social networks such as Facebook, Twitter and YouTube, and the link can even be shared via email or SMS. Try out the HighlightCam Special app for Android from the Google Play store.
###PAGE###
Animoto
Animoto has an impressive and friendly user interface that is easy to adapt to. The app offers free editing for up to 30 second long videos. To edit longer videos one has to pay up to Rs 140 approximately or buy a one year Animoto Plus subscription. The free app lets users select up to 12 different files at a time for a 30 second video. These 12 files can be photos, music and other videos. Users can also add text while compiling the different multimedia files into a package.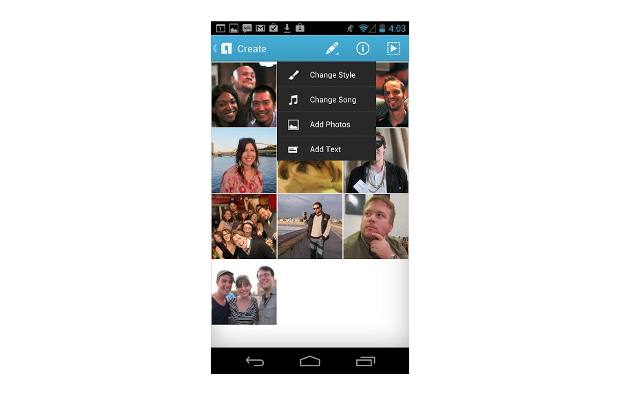 This app offers the facility to preview video before you hit the final button and create the resultant video. Do check out the Animoto app for your Android device by downloading it from the Google Play store.
FxGuru
How about creating a super impressive movie that has Hollywood style visual effects, and all of that right on your phone? Check out the FxGuru app that brings you a large library of super cool visual effects of which three are free and others are paid. Mostly targeted at science fiction fans, the FxGuru app allows three basic effects that include showing an old satellite crashing to earth, a UFO landing with audio effects of a roaring sound, and a TNT explosion that destroys everything in the vicinity.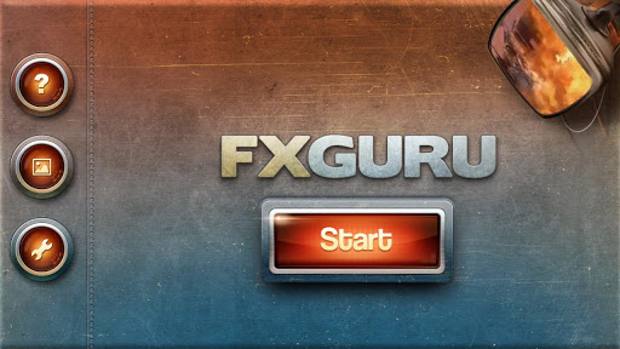 There is also a proprietary MotionMatch technology that aids while filming the movie. Each effect lasts about ten seconds and there are visual decals provided for helping with each effect. Other effects can be purchased from within the app. Try out the FxGuru: Movie FX Director app for free from the Google Play store.