With the new iPhone 5 many things have changed and the bigger screen size is not the only thing. High definition, high end performance and better functions are key characteristics of the brand new iPhone 5. A much improved hardware and software combination has definitely given iPhone fans something to talk and cheer about again.
Yet, the latest inclusion, iOS 6, has been a bit of a let down for most users globally as many of the features that one would have expected the new operating system to have are clearly missing. For instance, the mapping application is not that good and some of the functionalities have also been restricted based on geographical limitation.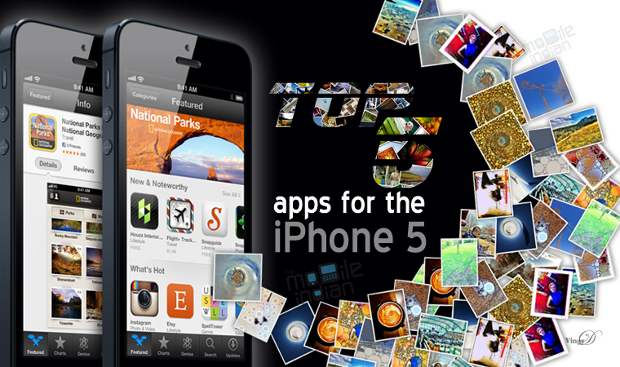 While there are several hits and misses for both devices, we have gathered a couple of must have applications for it. These apps are not necessary but can increase the fun of having such a powerful device, multifold.
So here we present the top 5 apps for the new Apple iPhone 5:
Infinity Blade is a very popular game for Apple iOS based devices owing to its superior graphics and unique storyline, which has been the highlight of the game since the very beginning. With the new iPhone 5 coming in, game play its definitely going to be better. Infinity Blade 2 tries to continue in the same vein with additional improvements and refreshing game play. The game utilizes the Unreal 3 engine for 3D graphics and is designed for superior performance on newer devices. With Apple's quad core chip the true potential of the game will be unleashed and the 4 inch retina display will do true justice to it as well.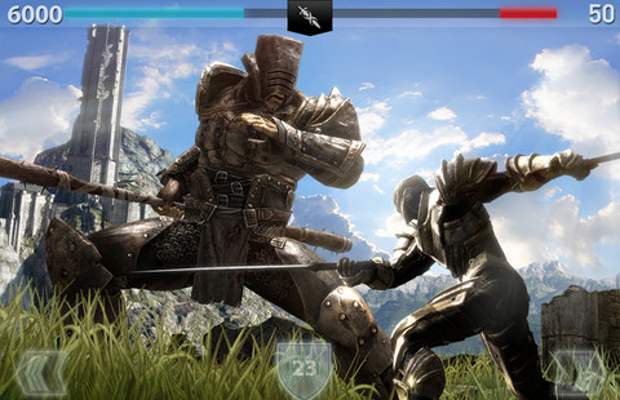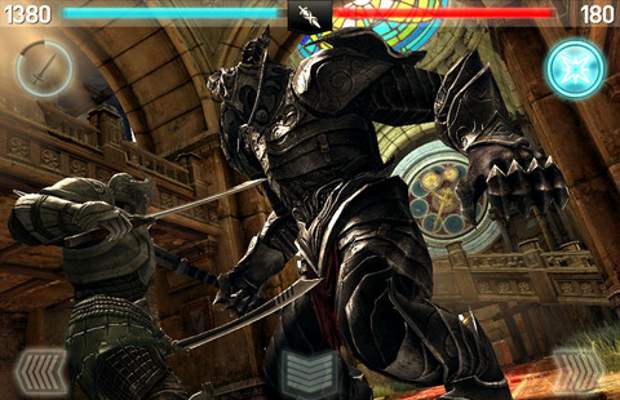 The game's storyline has not been changed, but it has been improved for much better gameplay. There are three totally new combat modes and different classes of weapons, shields and spells to choose from. It's a paid game but one that justifies its price very well and anyone who has played it would agree to this.
###PAGE###
Sygic & MapmyIndia: GPS navigation
With Google Maps lacking in the brand new iOS 6 people now generally have to rely on paid solutions for navigation and mapping and Sygic Maps is another great mapping and navigation application that allows users to get around the town, state and even country with turn by turn directions and that too without the need of active internet.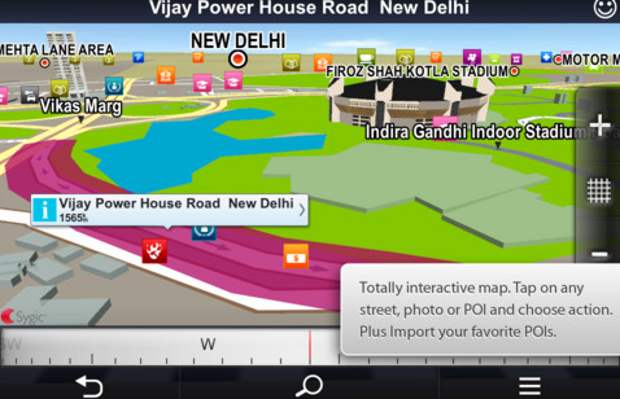 Although it is free to download, one can purchase regional map packs from the app itself. In countries where speed cameras are installed at roadsides, this app alerts the user while his vehicle is approaching such a camera. This is quite a useful feature to save you from getting fined in unknown places.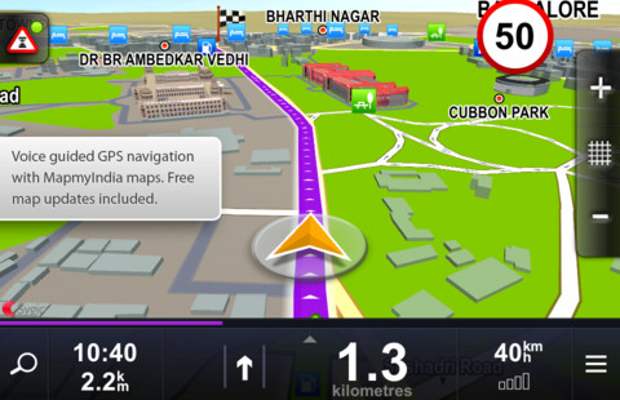 Besides that, the app allows searching for places and even sharing them with friends over social networks. With street level maps, the app also gives information about important events. Along with that Sygic supports active traffic updates and route calculation to give you a pleasant driving experience in India.
Apple iOS users have not been very impressed with the native Youtube application on iOS 6 because it has remained more or less the same but users who are looking for better visual appeal from the Youtube service can get Jasmine application for iOS. The new Jasmine application is a full featured Youtube app that aims to bring Android app like functionality for iOS devices complete with side menus and video preview pages.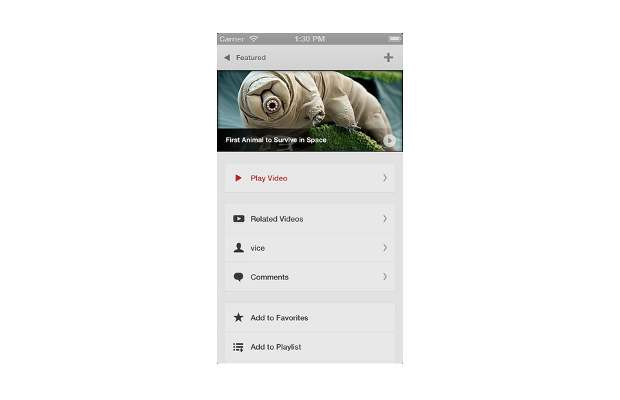 The application takes a break from the integrated Youtube application and provides better functionality for iOS 6 based devices with full support for the Apple iPhone 5 Retina display as well. For better video viewing the application comes with optional night mode as well as automatic brightness control for videos so that they get adjusted based on ambient light.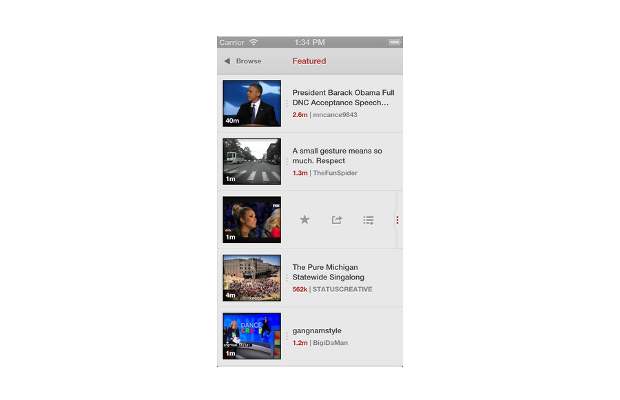 Along with all this the application supports background audio playback as well. Users can minimize the application while listening to audio and video while doing other tasks on their devices.
###PAGE###
Asphalt 7 Heat
Known as Asphalt 7 Heat the game brings better graphics and much more immersive and visually appealing gameplay as compared to older versions that have been launched till now. In Asphalt 7 Heat players get to drive 60 different cars from the world's most prestigious manufacturers like Ferrari, Lamborghini and Aston Martin, including the legendary DeLorean, to name a few, and race against opponents in an action packed game.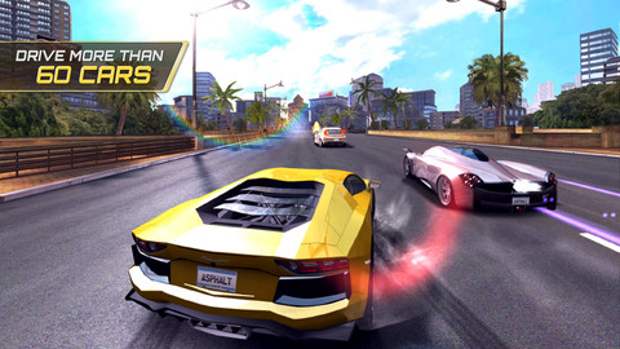 Players get to race on 15 different tracks set in real cities around the world, including brand new tracks in Hawaii, Paris, London, Miami and Rio. There is plenty of offline action for gamers, but there is much more online competition as well. The completely revamped multiplayer gameplay lets players take on up to 5 friends locally or online.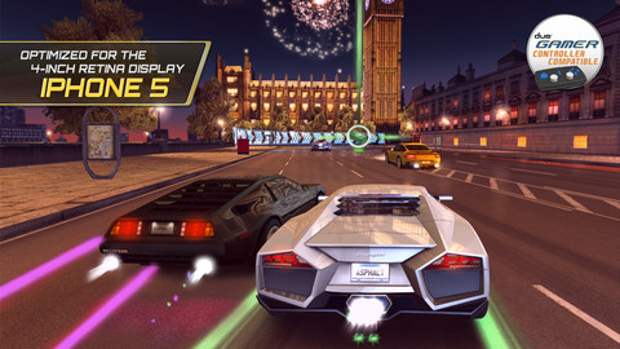 Keep track of who's the best with the new Asphalt Tracker that lets players compare stats, show off achievements and challenge rivals. That's not all; players can also find new online opponents with the matchmaking system and gear up for new global challenges.
With the release of iOS 6, Google has also released an updated Chrome mobile web browser app to make it compatible with the Apple iOS 6 software. The Chrome application for iOS now brings better look and feel for web browsers on the iPhone 5, making full use of its big 4 inch display. The browser presents faster rendering of web pages and much better integration with certain web elements for better overall experience.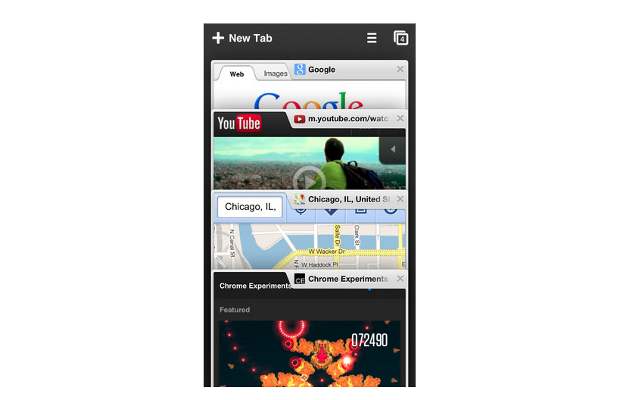 The new Chrome for iOS is compatible with the new iPhone 5 smartphone. Besides that, the new Chrome for iOS also fixes issues with the Gmail mobile web app when used on the iPhone 5. Also, the look of the browser has been kept quite similar to the desktop version of the browser so that there is no change in functionality even on other devices.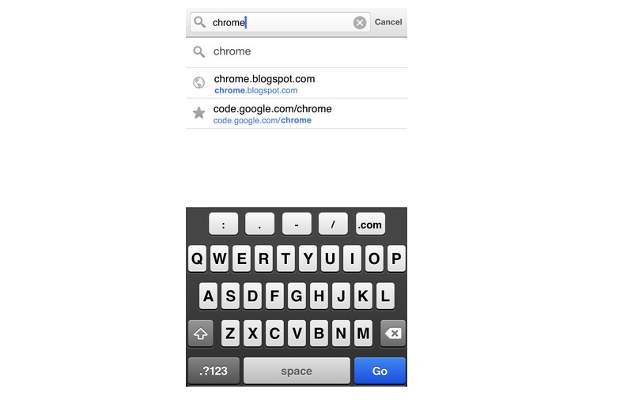 Google Chrome browser for iOS and the iPhone 5 performs really well with HTML5 elements on the web.