With higher end devices getting a bigger price cut its easier now to get your favourite smartphone, and that too without punching a hole in your pocket. So if you are also looking to buy a smartphone this week here are some of the top deals available online, which will help you get the best bang for the buck you spend.
Samsung Galaxy Note (Rs 26,999)
This older flagship phablet of Samsung, Galaxy Note, with its slim design and unique looks has managed to win the hearts of users all across the globe. Galaxy Note was the first device to sport a 5.3 inch HD Super Amoled display with native resolution of 800 x 1280 pixel and multi-touch support. It also comes with the S (Smart) Pen stylus that allows users to go creative with all their might.
For powering this massive device, Samsung has chosen a dual core 1.4 GHz Exynos microprocessor with Mali-400 MP dedicated graphics processor. This phone is almost 200 MHz faster than the Galaxy S2, which is very useful for doing memory intensive tasks like photography and image editing.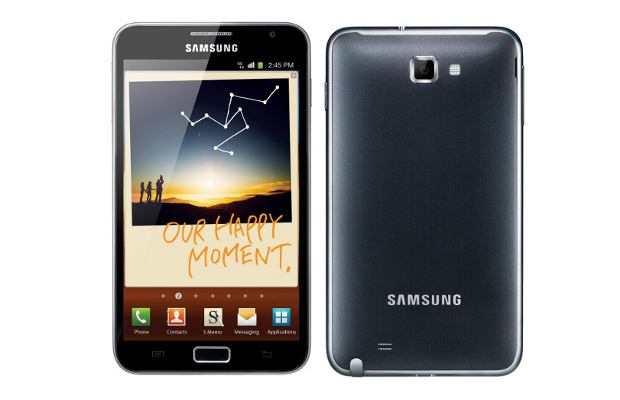 The Galaxy Note features 1 GB RAM, along with 16 GB onboard memory for storage. Its 8 megapixel camera comes with LED flash capable of recording 1080p full HD videos at 30 fps. There is a front facing 2 megapixel camera as well that can provide self-portrait shots and video calling.
The retail price of this smartphone is around Rs 34,999 while the Samsung Galaxy Note is available on zoomin.com for a special price of Rs 26,999. This is by far the best price online.
###PAGE###
LG Optimus 4X HD (Rs 24,745)
LG Optimus 4X HD is the flagship smartphone from LG that houses a quad core 1.5 GHz Nvidia Tegra processor with a low power GeForce graphics chip. For smoother operation of Android 4.0 ICS with Optimus 3.0 UI on it, the processor is coupled with a 1 GB RAM. The device comes with a 4.7 inch True HD IPS panel touchscreen display with 1280 x 720 pixel native resolution.
The smartphone features 16 GB onboard storage and a microSD card slot to accommodate a memory card of up to 64 GB. This smartphone is only 8.9 mm thick and weighs just 133 grams.


In this device, LG has used an 8 megapixel autofocus camera with LED flash. This camera is capable of recording 1080p HD videos at 30 frames per second. There's also a 1.3 megapixel front facing camera for video calling and chat. Other features include GPS with A-GPS, Bluetooth 4.0, accelerometer, gyroscope sensor, and support for a variety of popular audio-video formats.
The retail price of this smartphone is around Rs 34,999 while the LG Optimus 4X is available on Infibeam.com for a special price of Rs 24,745 which is its lowest price online.
Intel Xolo X900 (Rs 17,500)
Lava, as a mobile brand, has always been associated with the word innovation and that is what is quite visible in the new Intel Atom powered Xolo X900 smartphone. The device features a slim and sleek design with a total weight of 127 grams, making it extremely easy to carry as well.
The Xolo X900 features a 1.6 GHz application processor, which has been provided by the world's largest chip manufacturer Intel. The Intel Atom 1.6 GHz single core processor is by far the most powerful and fastest to have ever been used in a smartphone. The operating system on the device is outdated Google Android Gingerbread 2.3, but the company has announced an ICS upgrade for it.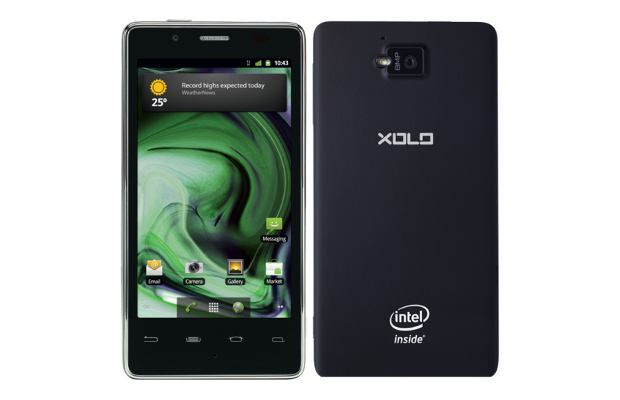 The device, in terms of multimedia, gets an 8 megapixel snapper encrusted with LED flash that is capable of recording 1080p HD videos at 30 frames per second.
Another feature that has been implemented in the Xolo X900 is the inclusion of a burst mode, which allows the device to capture 15 different pictures in just one second, making capturing fast action easier. In terms of hardware specifications the Xolo X900 is almost identical to most Android powered smartphones out in the market, within the Rs 20,000-30,000 price range, but the only difference is in terms of the internal storage, which has been beefed up to 16 GB.
The retail price of this smartphone is around Rs 21,999 while the Xolo X900 is available at Homeshop 18 for a special price of Rs 16,199-its best price online.
###PAGE###
Sony Xperia U (Rs 13,090)
The Sony Xperia U is a mid range smartphone with a good list of hardware specifications that become even more exciting when the device is selling at a lower price point in the market, making the Sony Xperia U a must-have.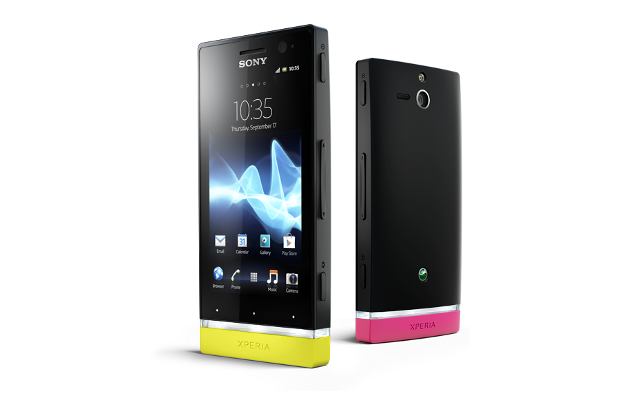 Xperia U features a 1 GHz processor, and a 3.5 inch screen powered by Sony's Bravia Engine technology for better display. The Xperia U device offers 3G, WiFi, Bluetooth and NFC connectivity options, and it is DLNA certified as well. Sharing the same design philosophy as the Xperia S, this new smartphone also has a transparent bar just under the screen that enhances visuals significantly. The Xperia U comes with Android 2.3 Gingerbread, but it is upgradable to Android ICS.
The retail price of this smartphone is around Rs 17,999 while the Sony Xperia S is available on Shopclues.com for a special price of Rs 13,090, which is by far its lowest price online.
Sony Xperia Go (Rs 16,529)
The Sony Xperia Go comes loaded with goodies such as a Mobile Bravia engine, a high resolution display, 8 GB of onboard memory and mineral glass to protect the device from scratches and even breakage due to accidental falls. But that's not all: the Xperia Go is a true IP67 certified smartphone, which means that it is water and dust proof and makes absolute sense if you lead an active lifestyle.
Xperia Go comes in three colours, including white, black and camel yellow. All the colour options come with a similar matte finish body that is very good for resisting scratches. The device looks big, all thanks to its 3.5 inch display, with an uncommon aspect ratio of 16:10, as opposed to 16:9 used by most smartphones these days.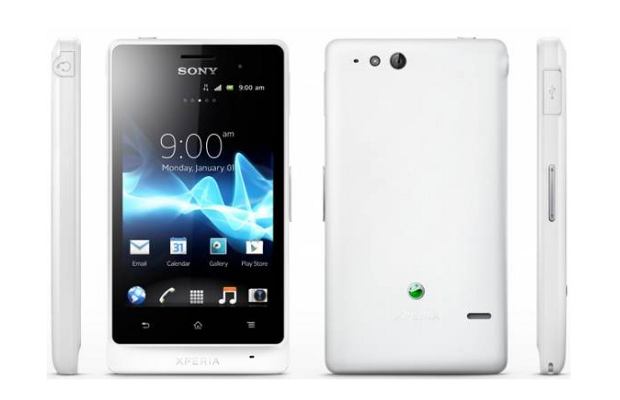 The display of the device at 3.5 inches is big with 320 x 480 pixel resolution and 165 pixel per square inch density. Xperia Go is powered by a 1 GHz dual core Novathor processor, featuring the Mali 400 GPU coupled with 512 MB RAM for fast performance. The device, with its specially designed user interface, is quite fast and never lacks in anything from app execution to performance. The operating system, on the other hand, is sad as of now, but soon, ICS will come to the Xperia Go, adding more capabilities to the device.
There is also a 5 megapixel camera capable of recording 720p HD video, along with LED flash, which helps in taking quality images in low light conditions as well.
The retail price of this smartphone is around Rs 18,000 while the Sony Xperia Go is available on Infibeam.com for a special price of Rs 16,529-by far its lowest price online.