Google's Android, which is a free and open source mobile operating system, has allowed many small and big device manufacturers to adopt this operating system for their devices. This has increased the competition and ultimately lowered the prices of devices. Hence, today you have a range of Android smartphones in the sub Rs 10,000 category which earlier was unthinkable.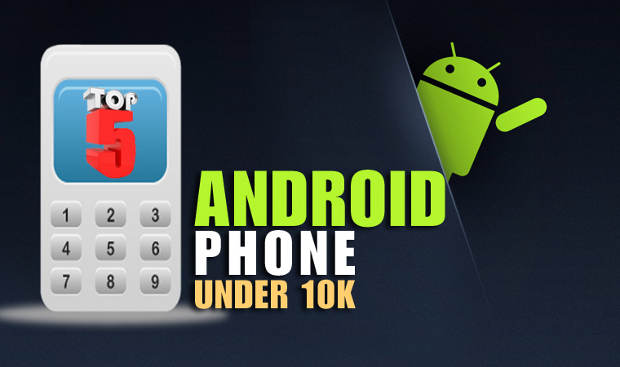 Here we bring you the Top 5 Android smartphones that are available in India. However, these are not low on performance or specifications and are meant for those users who are just entering the Android arena but with a smaller budget. These offer superb value for money and are good enough for handling most daily tasks.
Samsung Galaxy Y Pro Duos (Price Rs 9,500)
By far, the Samsung Galaxy Y has been the most exciting offering for the pocket conscious people. But it has now been defeated by its very own successor – the Galaxy Y Pro Duos, because of the added functionality and features it offers at a budget friendly price.
The Samsung Galaxy Y Pro Duos features a 2.6 inch capacitive touch based LCD display with a 240 x 320 pixel resolution display. The device is light thanks to the 1350 mAh battery, which is enough to power this device for up to two days' use. But unlike its predecessor, the Galaxy Y Pro Duos comes with a full Qwerty keypad as well that adds a lot of comfort for the users to type and use this device. The smartphone also comes with a dual SIM standby connectivity.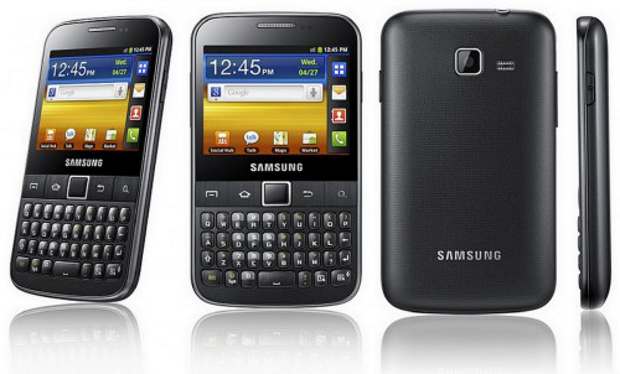 Galaxy Y Pro Duos has Android 2.3 Gingerbread as its operating system and Samsung's Touch Wiz user interface. It is powered by a fast 832 MHz application processor which is great for most tasks and even multitasking.
The phone has a small 3 megapixel main camera, but it is the best phone money can buy at such a low price point featuring Android Gingerbread.
###PAGE###
Spice Mi 425 (Price Rs 9,400)
The Spice Mi 425 is yet another decent Android smartphone which was launched in the Indian market very recently.
The Spice Mi 425 comes with a big 4.1 inch LCD display with a capacitive touch and 480 x 800 pixels resolution. This is the only low cost or budget phone to have come with a promise of being upgraded to Android ICS in the coming days.


It runs on a speedy 1 GHz Scorpion processor, the ones found on various Qualcomm chipsets. The phone looks sturdy. The 5 megapixel back facing camera is also something to cheer about.
For connectivity and data transfer, there is 3G, WiFi and Bluetooth 2.1. The phone also comes pre-installed with several useful apps including Nimbuzz and Facebook.
Overall, the device looks good and considering its features, it indeed is a device to be considered.
Karbonn A9 (Price Rs 9,200)
The Karbonn A9 is yet another sub-Rs 10,000 smartphone that comes in as a value offering from one of our on homegrown mobile phone brands. The Karbonn A9 offers a speedy 1 GHz processor and a bigger 3.8 inch display for the price of Rs 9,200.
The phone is a dual SIM, 3G capable phone that offers great utility and functionality. There is a 5 megapixel auto focus camera that is capable of recording high definition 720p videos along with taking panoramic shots.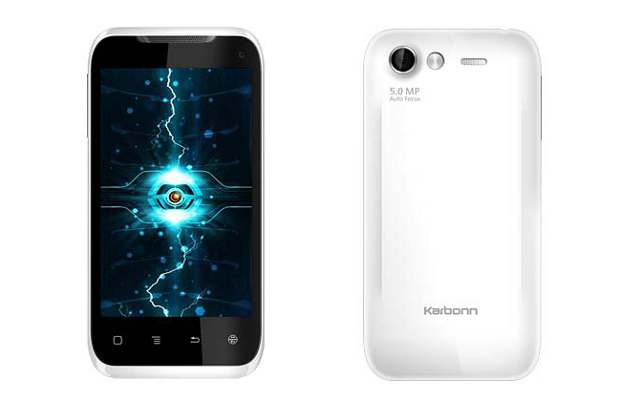 Karbonn A9 is perhaps the first budget phone to have the ability to take panoramic images.
Also for entertainment on the go, this device comes with stereo FM radio and music player. The A9 comes with 1 GB of internal storage that can be expanded up to 32 GB through micro SD card. Although the display size a little bit smaller than that of the Spice Mi-425, A9 has the same 480 x 800 pixels resolution.
###PAGE###
HTC Explorer (Price Rs 8,900)
Till now, the HTC Explorer used to cost more than Rs 10,000. But with competition increasing, the device is now available for Rs 8,900.
HTC Explorer is a beautiful device that has been tried and tested by thousands and is the cheapest cell phone ever to come from HTC's stable till now.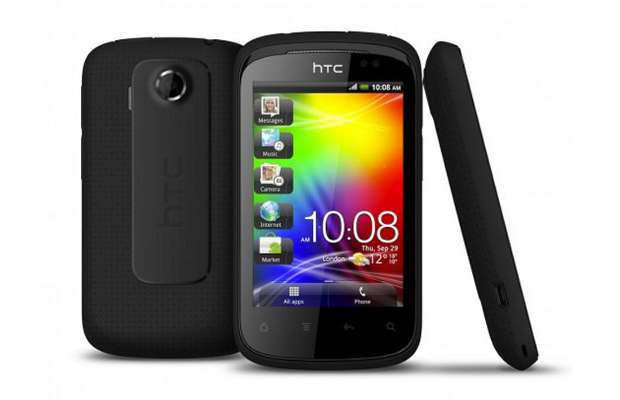 HTC Explorer has a 3.2 inch capacitive touch input based display with a half VGA or HVGA display of 480 x 320 pixels. The display is surely impressive although it is 3G capable, it misses out on a front camera. The phone has a 3.2 megapixel fixed focus camera which does a good job.
The HTC Explorer is based on Android 2.3 Gingerbread operating system along with HTC's Sense 3.5 user interface. But both the Sense and the Android Gingerbread operating system have been tweaked for lower performance on a 600 MHz processor.
The user interface is similar to its more costly, performance savvy siblings – Sensation and EVO 3D, but comes with a modified home screen optimised for a lower processor as well. Performance-wise, the device is good and the brand name of HTS surely plays a bigger role overall.
LG Optimus Net (Price Rs 8,700)
The Optimus Net is an upgraded version of LG's older Optimus One smartphone. LG Optimus net had been featuring on our list for top 5 devices under Rs 10,000 consistently and well here it is back again.
The Optimus Net continues the legacy of low cost marvels from LG but with newer Android Gingerbread 2.3 operating system and a beefier processor as well.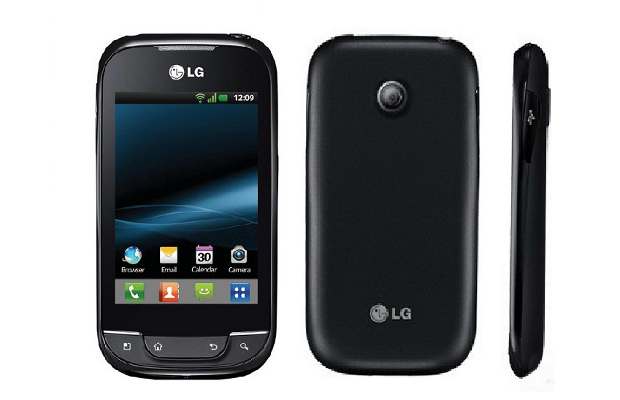 The LG Optimus Net has a 3.2 inch TFT display featuring a 320 x 480 pixel resolution in 16 million color pallets. The display is a little low on resolution and has a lower pixel density of 180 PPI as well.
The inclusion of the Qualcomm Snapdragon MSM 7227T chip that includes an 800 MHz single core processor and Adreno 200 graphics engine for dedicated graphics support is a big point for consideration.
There is a 512 MB RAM to keep things speedy and the 3.2 megapixel camera does its job just well enough. The 1500 mAH battery also gives the phone excellent battery life for an Android phone.
If you are worried about the plainer looks of the LG phones then don't worry as the phone ships with a complementary snap on back cover in white as well.