Almost a year ago, Android phones under the Rs 10,000 category were not great enough to attract consumer attention. With sluggish performance due to myriad hardware models and delayed updates, several users preferred to wait till good Android handsets showed up in that price range.
Now we have a range of relatively powerful mobile phones that can run the latest Android OS smoothly. It is indeed very important to know the version of Android the mobile phone uses to make the best of it.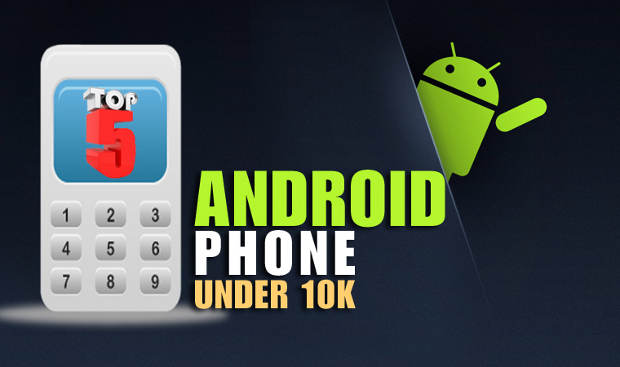 Android phones under Rs 10,000 are expected to have a feature rich package. They need to have a reasonably large capacitive touchscreen, decent processor, at least 3.2 megapixel camera and, of course, a recent version of Android OS.
Here is a list of the best mobile phones one must consider while buying a new Android phone for Rs 10,000 or less.
LG Optimus Net P690 (Rs 9,999)
Successor to the popular Optimus One, the new Optimus Net P690 has instantly been accepted as a budget friendly smartphone, mostly because the phone is a feature rich package. Optimus Net P690 has a 3.2 inch touchscreen display with 320 x 480 pixel resolution and runs Android 2.3 Gingerbread operating system.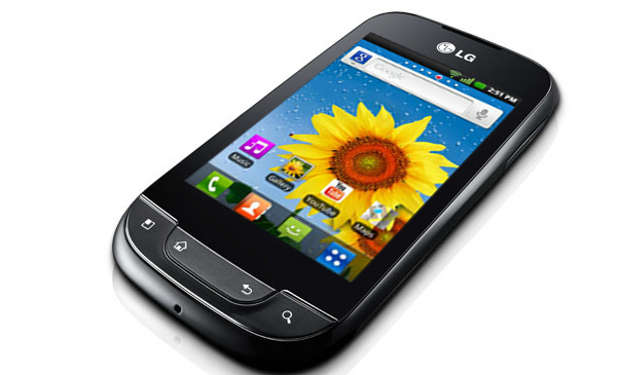 Under the slim chassis, Optimus Net houses an 800 MHz mobile processor along with 512 MB of RAM, which is a good enough combination to run Android 2.3 Gingerbread smoothly. If third party developers get interested in this device then perhaps a custom ROM with Android 4.0 Ice Cream Sandwich might be supported on it.
Supporting 3G networks, Optimus Net offers wireless connectivity via WiFi and Bluetooth 3.0 as well. LG has used a 3.15 megapixel camera at its rear for decent quality photos to be uploaded and shared on social networks.
Finally, a mobile phone with a seemingly fast processor, decent camera and capacitive touchscreen should be your best bet if you plan to spend under five figures.
###PAGE###
Samsung Galaxy Y S5360 (Rs 7,500)
Packing a 3 inch capacitive touchscreen, the new Galaxy Y is quite popular amongst users of all ages and occupations etc. It's one of those mobile phones that come with Android 2.3 Gingerbread pre-loaded and with a flavour of TouchWiz user interface layered on it. Galaxy Y GT-S5360 mobile phone houses an 832 MHz processor to run the mobile operating system smoothly with 290 MB of RAM.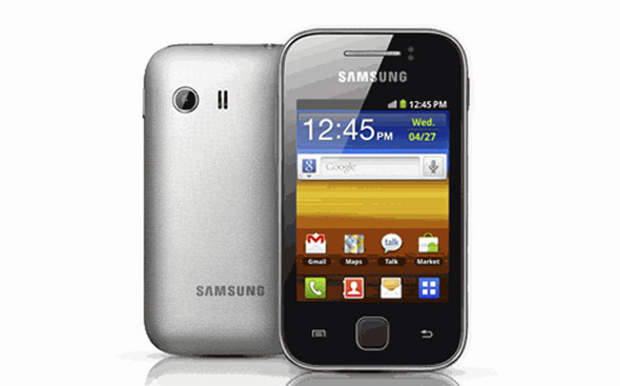 The compact candy-bar form factor makes it quite enjoyable and easy to hold. The Galaxy Y also comes in a special package – Galaxy Y Color Plus, which packs four additional inter-changeable backpanel covers, just like the Samsung Corby series phones. The Galaxy Y is kind of disappointing with a mere 2 megapixel camera at the back without any secondary camera in front.
Galaxy Y also features WiFi and Bluetooth 3.0 support. Of course, it comes with FM radio that works with an RDS and location services chip with A-GPS. Not counting the camera, this handset offers the best budget friendly Gingerbread experience.
Sony Ericsson W8 (Rs 9,300)
Sony Ericsson's Walkman series mobile phones come with the special Walkman software and audio profiles loaded in them. The new Sony Ericsson W8 features a nice 3 inch capacitive touchscreen display and Walkman branding targeted at music lovers. By default the mobile phone bundles a 4 GB microSD card for music files.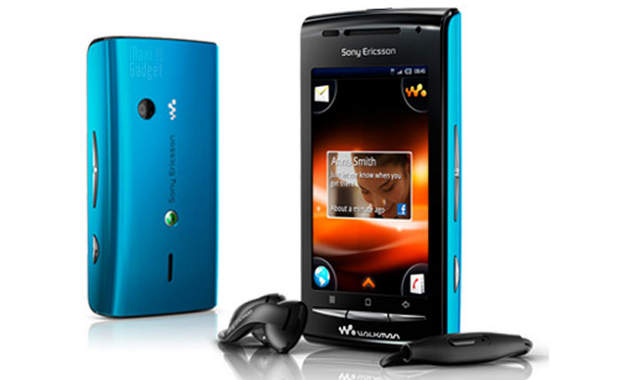 Unfortunately, Sony Ericsson's Android phone buyers have to wait for weeks to get the latest update and enjoy a smooth OS experience. W8 comes with the age old Android 2.1 Éclair operating system that is powered with a 600 MHz mobile processor and a mere 168 MB of RAM. However, this mobile does not have enough hardware muscle to run even Android 2.3 Gingerbread smoothly, let along the upcoming Android Ice Cream Sandwich
Sony Ericsson has added custom Walkman styling with the TimeScape interface, bringing a W shortcut to the top right corner of the homescreen. This smartphone supports 3G networks and also offers WiFi support for wireless internet connectivity. It is a good phone which does appear slightly over priced. If you wish for a good music experience with your favourite pair of earphones and a fancy looking mobile, W8 should be the apt choice.
###PAGE###
Motorola Fire XT311 (Rs 8,950)
Android is indeed cumbersome to use with a Qwerty smartphone in candybar form, but if there's a capacitive touchscreen involved, the task is a wee bit easier. Motorola Fire XT311 is a Qwerty candybar phone with 2.8 inch capacitive touchscreen display supporting 240 x 320 pixel resolution.


Fire is one of the good entry level Motorola devices with Android 2.3.4 Gingerbread operating system for those who wish for the fastest and best features. Under the hood, Fire XT311 houses a 600 MHz mobile processor that might appear a bit slow, but is decent enough to run the operating system with a 256 MB RAM and 512 MB ROM.
The Fire XT311 is one heck of a good looking Android smartphone. It is very different from the dual-SIM EX119 that has a minimalist design. This mobile phone promises talk time of 7 hours on 2G networks and 5 hours on 3G. Considering the healthy talk time and physical Qwerty keypad, Fire XT311 is indeed worth a try.
Micromax Superfone Lite A75 (Rs 8,900)
Micromax launched the iPhone 4-mocking Superfone with a bang and quietly slipped in the Superfone Lite, which is a stepped down version of the former model. Superfone Lite A75 comes with Android 2.3 Gingerbread. Micromax offers a 3.75 inch capacitive touchscreen display to enjoy Gingerbread goodness to the maximum without spending more.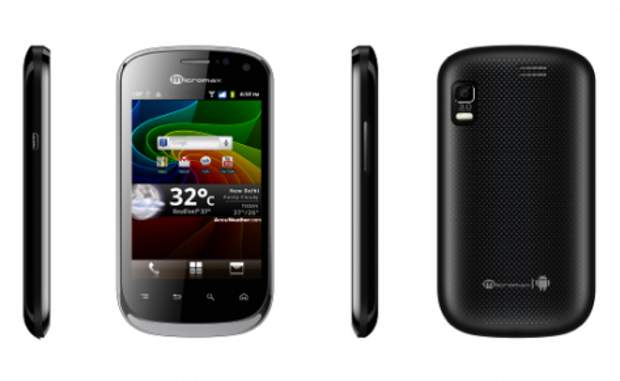 Under the hood, it packs a 650 MHz mobile processor and offers dual GSM SIM support with dual-standby mode. 3G and WiFi enabled, this mobile phone is expected to eat up loads of battery life and that's why the company has packed a 1300 mAh battery, which is pretty decent for a budget phone. Then again, Superfone Lite comes with just 256 MB of RAM and there would be performance as well as battery issues on dual-SIM mode.
All the above mobile phones are available in Indian markets at different rates in different regions because of the variable taxes, octroi and other charges.