Smartphones and even feature phones with bigger better cameras have enabled users to capture everyday moments. While all the mobile phones today come with camera functionality, smartphones due to their additional capabilities get better cameras which can make anyone an artist. So if you are the one who never lets a moment pass by without catching a glimpse of it in your camera then here are a few applications that we think will help you get the most of it and that too in the best possible way.
PicsArt
When it comes to an all-in-one utility for shutter bugs, nothing offers more features than PicsArt. It is a very capable image editing utility, a photo enthusiast forum, and a very easy social network imaging tool as well. All these things bundled in a very simple and easy to use interface that can be used by beginners as well as experts alike.
PicsArt has a micro-socials network that connects its users globally and allows them to showcase their work of art and creativity to fellow users. Along with that the application also comes with deep social media integration that makes it the perfect tool to showcase one's work of art to friends and family on Twitter, Facebook and so on.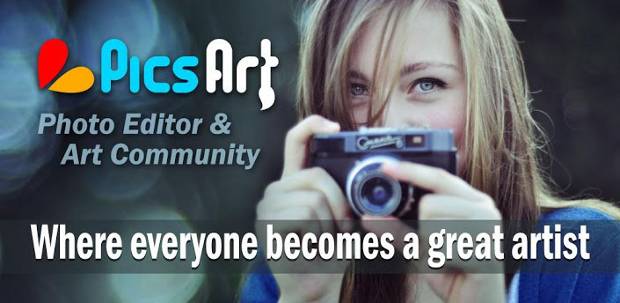 PicsArt comes with post processing capabilities that allow users to shape up their pictures the way they want and flaunt their creativity in the best possible way. The application offers mostly one touch improvements which can be used wither alone or in group with other to make picture look all the more interesting.
Also users can use the application to create collage of pictures and through its various formats available users can choose the best way to show people what they have in mind.
###PAGE###
Instagram
The functioning of the Instagram application is very simple – all users need to do is click or select a picture and Instagram has a set of filters that a user can choose from and apply that filter to give the desired effect to the picture.


Users can simply transform everyday moments into works of art which they would want to share with friends and family. Along with that Instagram instantly uploads the pictures on the photo stream of Instagram which also allows users to see and follow their friends' photos with the click of a single button.
Every day when users open up Instagram they will see new photos from their friends and creative people from around the world. The application allows users to share pictures thorough their Instagram feed or can also share it amongst other friends through numerous social networking websites like Facebook and Twitter. But the Instagram application does not makes changes to the original images and creates a copy of the image on which the changes are made.
FX Camera
Most applications today offer post processing of the pictures which sometimes leads to loss in quality and colour of the images which can never be amended no matter what you do. This application, however, puts the effects in the images right at the point they are getting clicked. Users can simply choose between ToyCam, Polandroid that adds toy camera effects to your photos. Fisheye, SymmetriCam makes your photos symmetrical and can also make their photos look like Andy Warhol's paintings.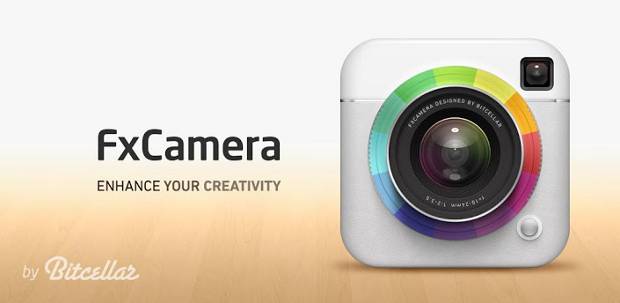 The benefit of this application is that it captures the image from the source and without any post processing presents it in the same format with the desired effect. When less and less number of applications and processing steps are involved in between, users can definitely expect faster workarounds and most importantly better quality of pictures as compared to the others. Also users can have a better control over the processing of the pictures and can move the camera in the right direction to get the perfect effect and image combination that they must have been thinking for so long.
Once user is satisfied with the desired effect, he/she can share it on social media websites which are integrated in the app.
###PAGE###
After Focus
How have you always wanted to create those images in to masterpieces with blurred backgrounds and sharp focused objects? Earlier this was possible only with SLR cameras but these days it can be possible through average smartphones with this application.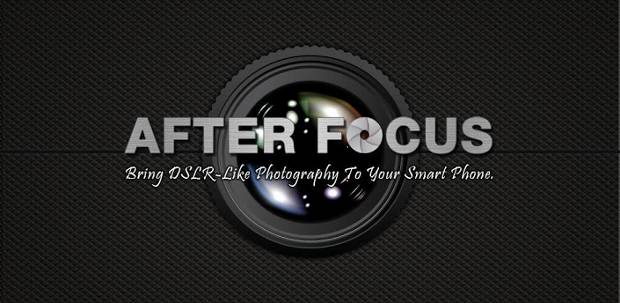 With After Focus, users just need to select the area where they want the focus to be and rest all area is converted in to a blur. Along with that users can also go in for motion blur to stylise the image while giving an impression of movement or motion in the picture.
Along with blur and focus control the application also brings along detailed filters to give effects to images.
Funny Camera
Many a times we want to highlight the funnier side of an image. Funny camera application on Android does the same by giving you the right frame to decorate and make your moments interesting.


The application interacts directly with the camera and shows the users a plethora of frames to choose from. The application also allows to decorate existing pictures with frames as well.
The application is lightweight and the pictures once finalised can be published anywhere or can be stored on the device itself for use later on. Simple but unique utility of this application really comes in handy in a variety of situations.