With a bunch of smartphones launching in India recently, making a device stand out of the crowd is difficult. Vivo's latest attempt to do so is with its Vivo X70 series out of which today we have the Vivo X70 Pro. Powered by a MediaTek Dimensity 1200 SoC, up to 12GB of RAM, a 120Hz AMOLED panel and Sony IMX766 primary sensor and Zeiss T* coating, Vivo X70 Pro tries to stand out in the market with a starting price of Rs 46,999 going up till Rs 52,990. At a price at which we have a bunch of options from Xiaomi, IQOO, Samsung, and more, does the Vivo X70 Pro prove to be more worthy of your money? Let's have a look.
A design that's not unique but stands out..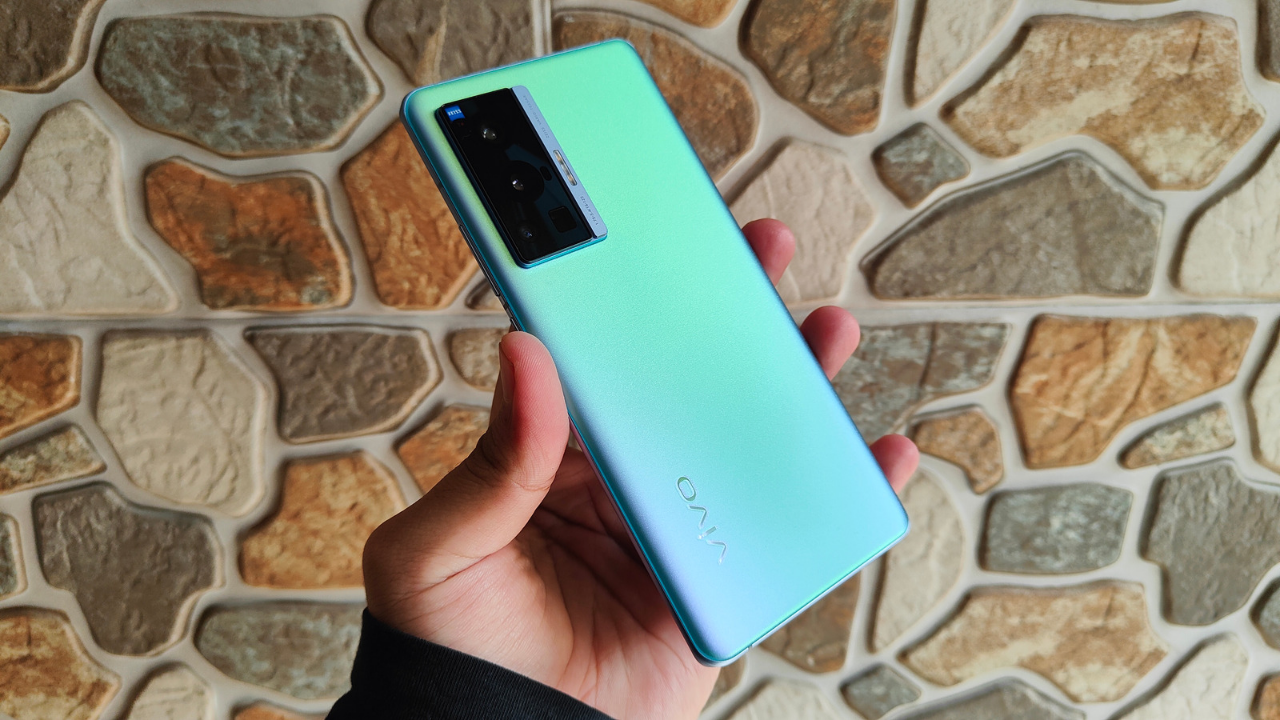 With an aesthetically pleasing design, the Vivo X70 Pro is made of glass along with an aluminium frame. As soon as you pick it up for the first time, the phone screams premium with matte finish at the back and aluminium rails. The phone gets slippery at times because of the matte finish but that isn't a major issue. The colour we have is the Aurora Dawn version which is a gradient mix of purple, blue and mint green. This also looks beautiful when light shines upon it while the black camera array gives it a contrasty look which further adds to the beauty of the phone.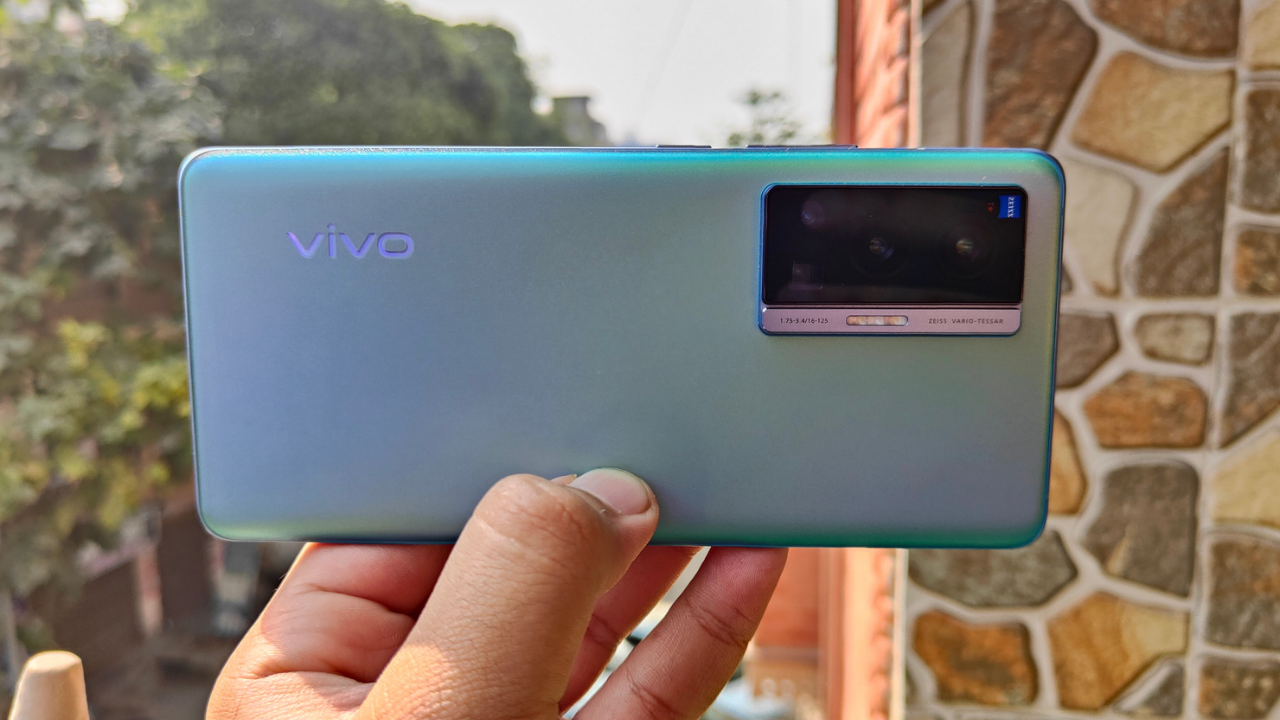 There are antenna bands on all sides of the phone. The left spine stays blank while on the right there's the volume rocker and a power button, both of which have a tactile feel when clicked that again feels good. Surprisingly, there's an IR Blaster at the top and a mic along with the 'Professional Photography' branding. There's another mic at the bottom, next to the Type-C port, SIM tray and a speaker.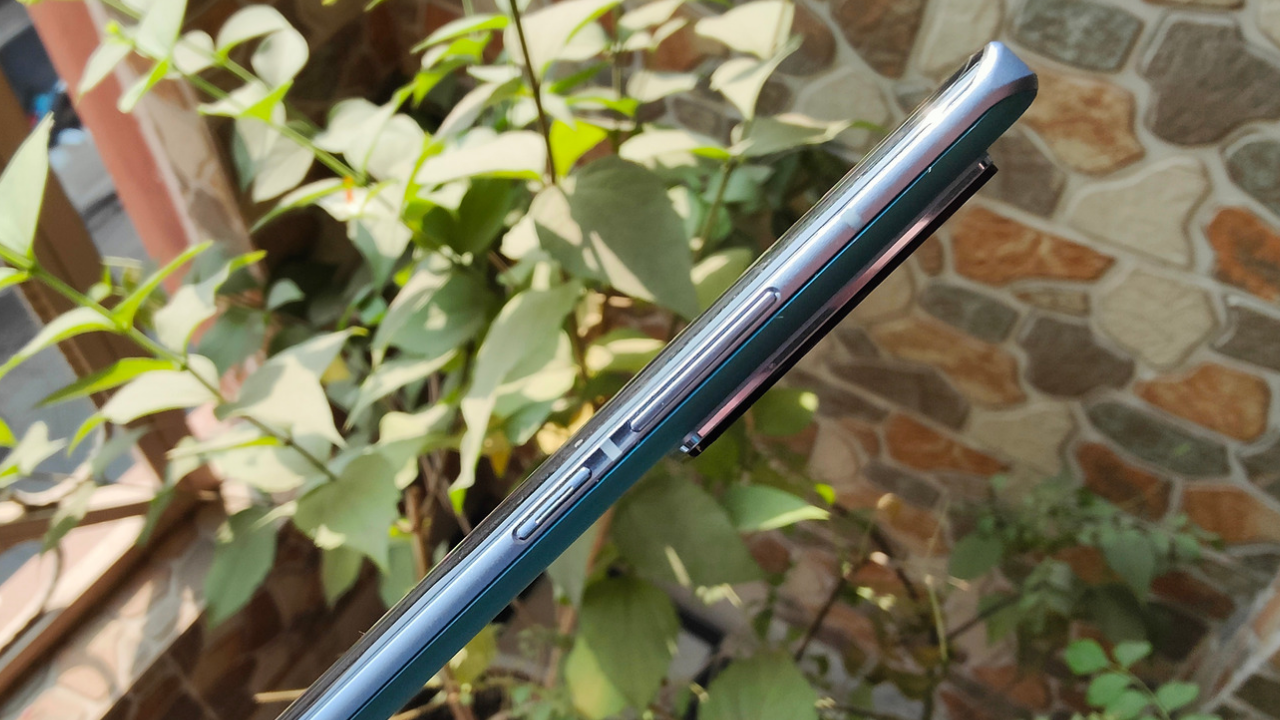 Unfortunately, its a single speaker setup which sounds average at best. It gets loud but doesn't sound full and obviously lacks bass. This is a bummer considering even mid-rangers are coming with stereo speakers nowadays. As for haptics, the phone has strong haptics and not that kind which rattles. The haptics enhance the experience further.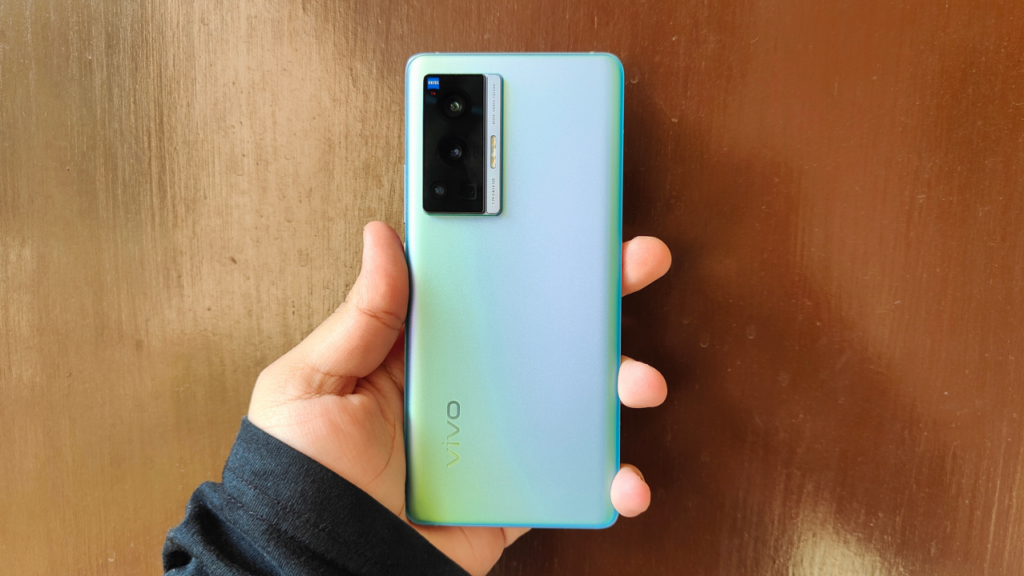 The phone is just 8mm thick and is less wide which makes it comfortable to hold despite being slippery. In conclusion, we have seen such type of designs in the past such as in the Oppo Reno 6 series and its nothing unique, but still manages to stand out.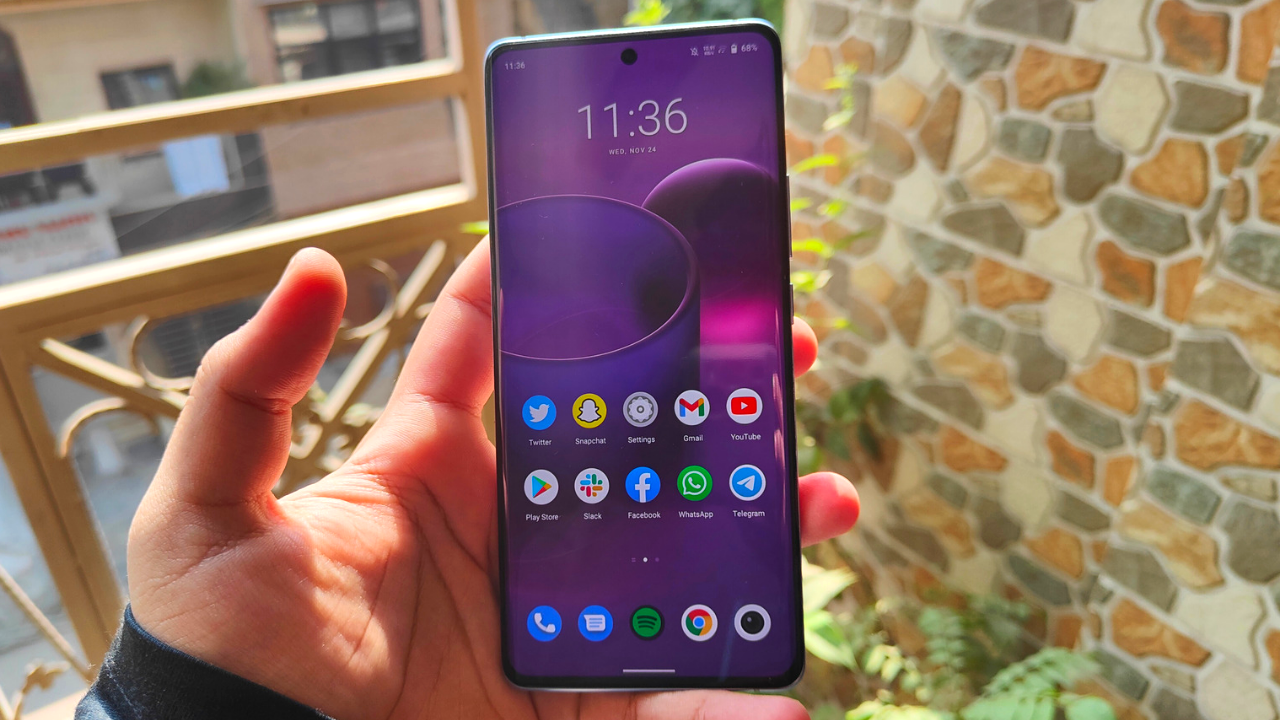 Coming to the front of the device, we get a 6.56-inch FHD+ curved AMOLED display with 398 ppi, 120Hz refresh rate, HDR10+ support, and 1300 nits of peak brightness. The display can get as impressive in real life as it looks on paper. The text and other images look sharp while the blacks stay deep. The colour reproduction is also good with accurate and punchy colours. I didn't have any issues while reading outdoors under the sun with maximum brightness. It can also go super low if you are in the dark to prevent eye strain.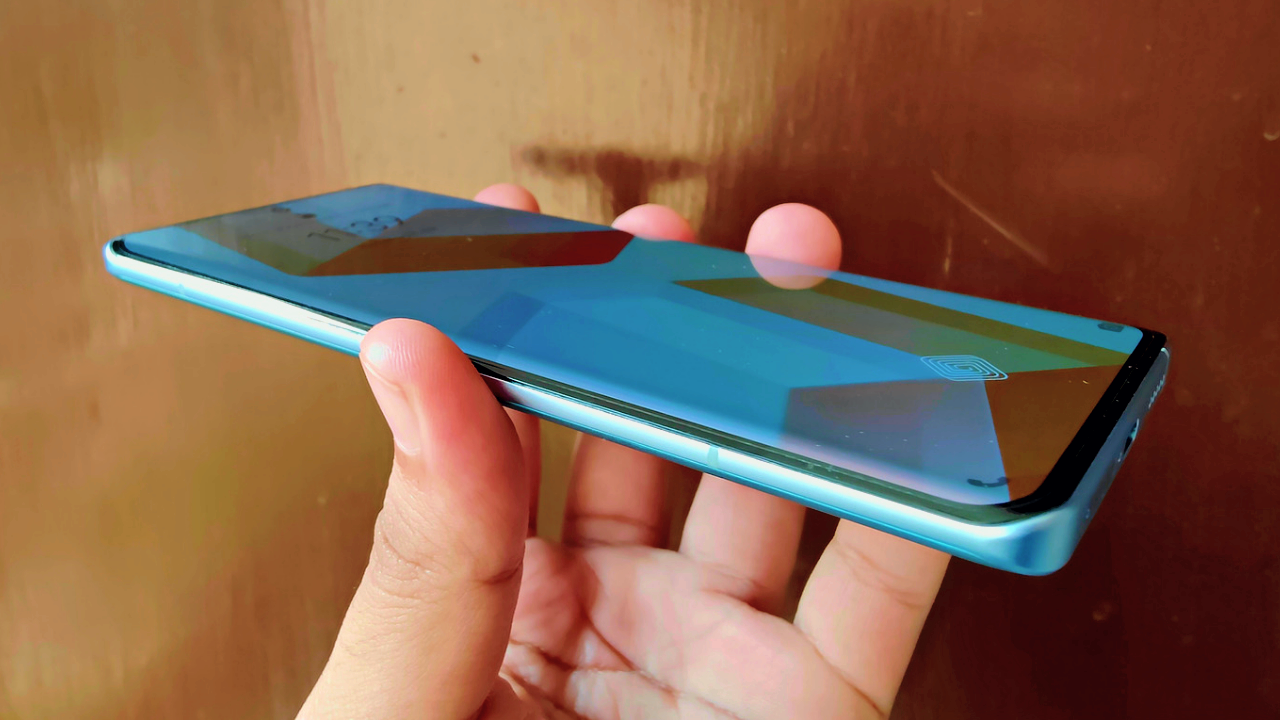 You can switch between 120Hz, 60Hz and Auto Switch as far as refresh rates are concerned. With auto-switch, I didn't feel the phone was often switching to 60Hz. The whole experience feels smooth when you scroll or play games that support a high refresh rate. Software features such as Eye Protection that turns the colour tone of the display to warm, screen saver, font size, colour customization are all present.
Read More: Vivo X60 Pro Review: Close to being perfect
Talking about Software…
Vivo X70 Pro runs on FunTouch OS 12 based on Android 11. While it may sound confusing, Vivo is shipping the smartphones with Android 11 with Android 12 in the pipeline slated to ship in January for the X70 Pro. However, FunTouch OS 12 itself has some changes that make it much better than the last generation of the skin.
I feel that FunTouch OS 12 is one of those software skins that has shown considerable growth in terms of performance as well as features. In comparison to the FunTouch OS 11, version 12 has some new features including a new app drawer with widgets section, new widgets, extended RAM feature and more. The performance has also improved from the last generation but not drastically.
FunTouch OS 12 gets a bunch of customizable options but also misses out on some major ones. Talking about the good ones first, there are a bunch of dynamic effects for charging animation, fingerprint animation, facial recognition, unlock animation, home screen animation and more. Then there's dark mode, gaming mode that supports 4D vibration for some games, smart motion, flashlight notifications and a lot more.
However, Vivo is missing out on major features including the option to choose different accent colours for the system. Moreover, the Always-On display feature only supports showing four notification icons at a time and that too from a limited set of apps. This gets a bit disappointing considering Samsung, Oppo and OnePlus are offering better features even in mid-range smartphones. But we would still appreciate Vivo working on its software and bringing the experience up a notch compared to previous versions and making things less annoying.
Some of the other major aspects of a smartphone is regarding how it performs generally and while gaming. In both cases, MediaTek Dimensity 1200 SoC coupled with 12GB of RAM and 256GB of storage on our unit shined throughout. Be it gaming or performing heavy tasks, Vivo X70 Pro doesn't hesitate to face it. Heat dissipation while gaming is also well done, however, it will have to be noted how it performs when the environment is hotter such as in summer season.
There were no lags at all while playing Call Of Duty, PUBG: New State and some more games and the phone was quick to resume the tasks where I left them off. The extended RAM feature can give you 4 gigs of extra RAM for keeping apps in memory. However, 12 or 8 gigs should be more than enough for most people. App launches were quick and now you can also set the animation speed of opening an app which is a decent touch.
With good performance comes responsibility…
The responsibility to handle battery life in an efficient way. And the X70 Pro from Vivo does just that. With almost a full day of usage consisting of heavy browsing on Samsung Internet Browser, Chatting and calling on WhatsApp, using Chrome, and more, I could squeeze out 8 hours of screen-on time with a total of 21 hours of usage and I ended the day with 24% percent battery. This could have easily got me around two more hours of screen-on time. I was consistently getting the same results throughout the week I used the phone.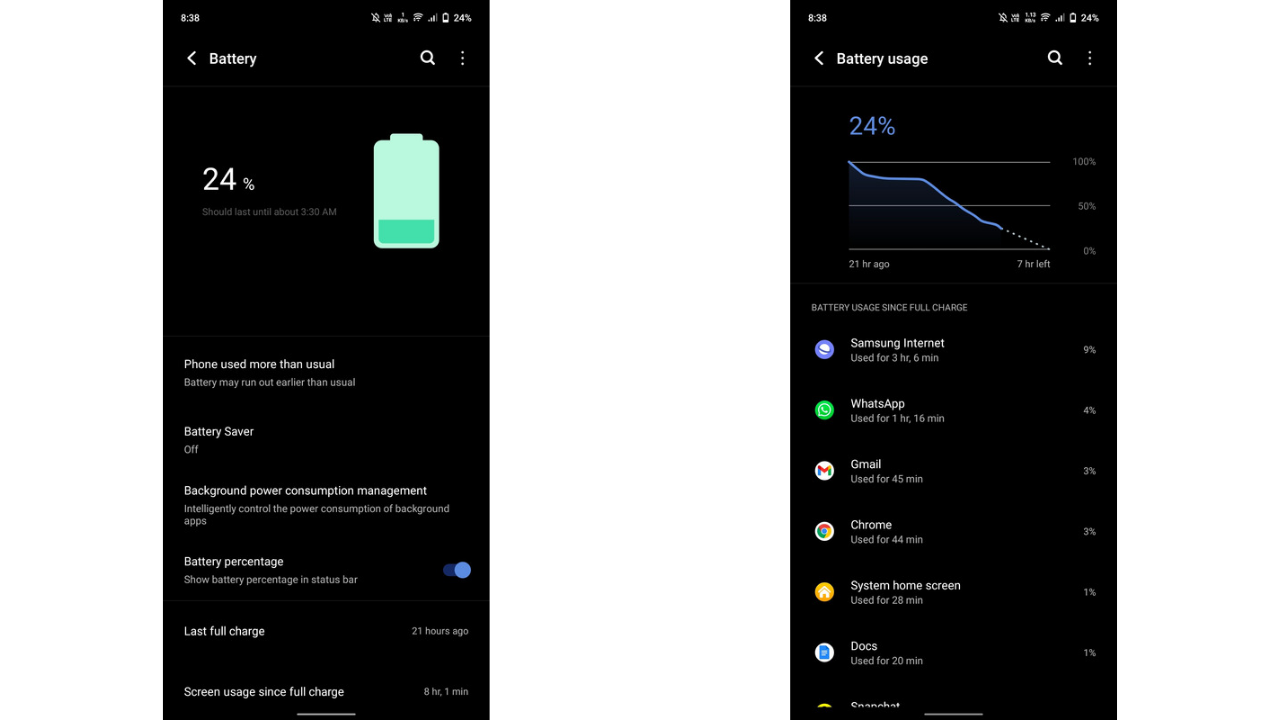 However, when it comes to charging the phone, things take a turn as we get 44W fast charging support with the fast charger included in the box thankfully. Competitors are providing 65W fast charging at this price which makes Vivo look out of place. 44W fast charging is not slow by any means, but in comparison, it does make a difference when it comes to practical usage. It took me more than 50 minutes to charge the phone from 10% to 100%. This is impressive as well but faster charging means you are ready to go quicker. However, this also has an advantage for the battery as it will wear off slower than those phones which support 65W charging.
What about cameras?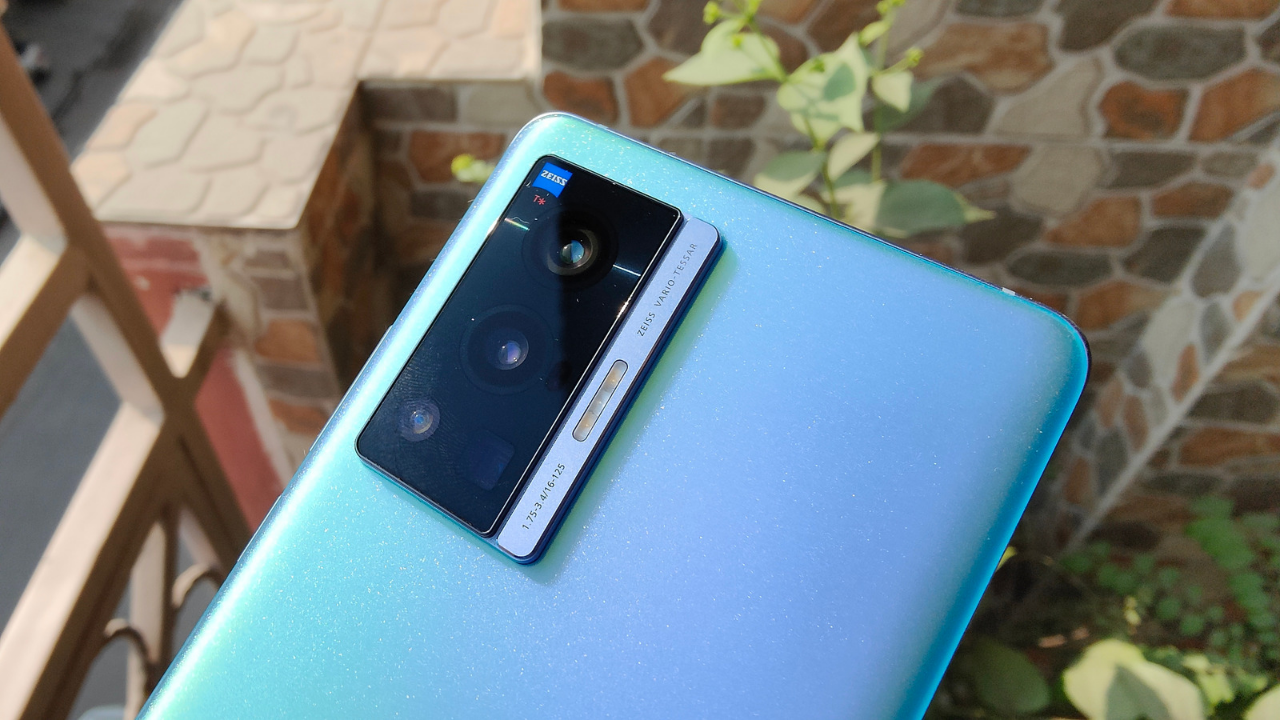 The Vivo X70 Pro gets a quad rear camera setup. It includes a 50-megapixel Sony IMX766V f/1.75 primary sensor. Additionally, there are two 12-megapixel sensors, with one being ultra-wide and one being telephoto. It also gets an 8-megapixel f/3.4 periscope lens and a 32-megapixel selfie camera.
Moreover, there's VIS 5-axis stable video shooting with the help of a gimbal camera. The phone can zoom up to 60x using the periscopic camera. Then there are all sorts of extra software features including Super Night Video, Pro Cinematic Mode, filters, Zeiss Natural Colours, motion autofocus, Super Macro mode and more. The camera app is also simple to use with the main photography modes below the slider using which you can switch to ultra-wide angle and zoom up to 60x.
Talking about shooting videos, as advertised by Vivo, they are super stable even if you are capturing them while running or if your hands are shaky. The phone can shoot in up to 4K resolution at 60 frames per second. However, micro gimbal stabilization is supported only till 1080p at 60fps. You can enable it by clicking on the Stabilization button next to the flash icon on the top. The colours in the video look good, be it outdoor lighting or indoor lighting. The final product also looks good on bigger screens when viewed.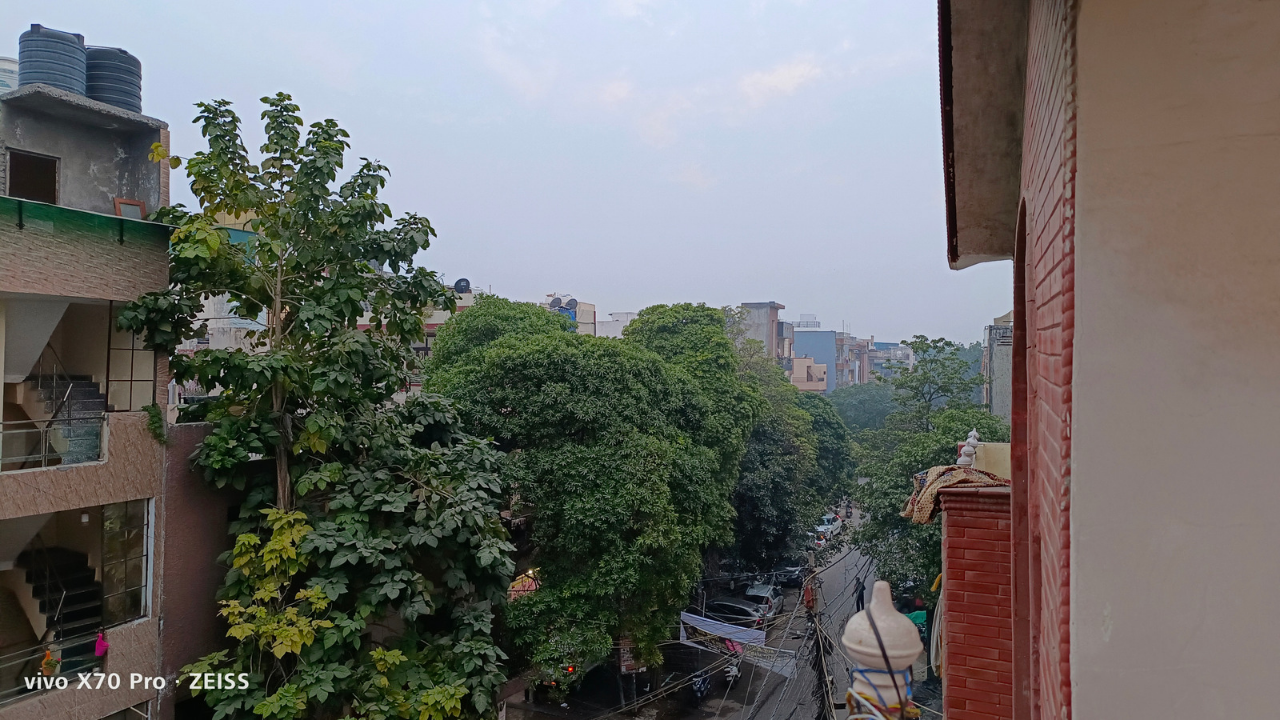 As for photos, those taken in daylight try to stay as natural as possible. Furthermore, you can enable Zeiss Natural Colour mode to enhance the effect even more. It doesn't actually make the colours more vibrant which some smartphones tend to do. The photos look sharp when zoomed and do not lack quality by any means.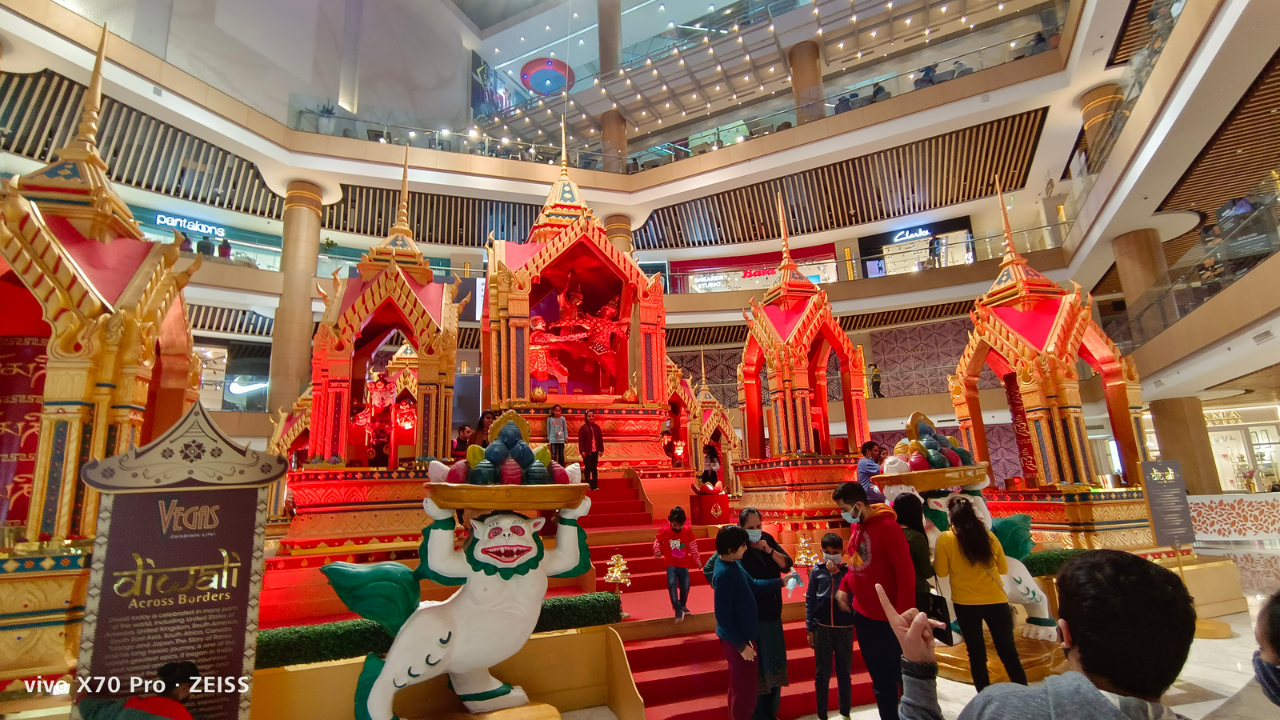 As for ultra-wide angle photos, there's not much of a colour shift compared to the primary sensor unless you are shooting in artificial lighting. Photos from this sensor also come out to be sharp and natural. Sometimes, the quality does degrade very slightly but that's not something major. There's also a Super Macro mode that works well in good lighting.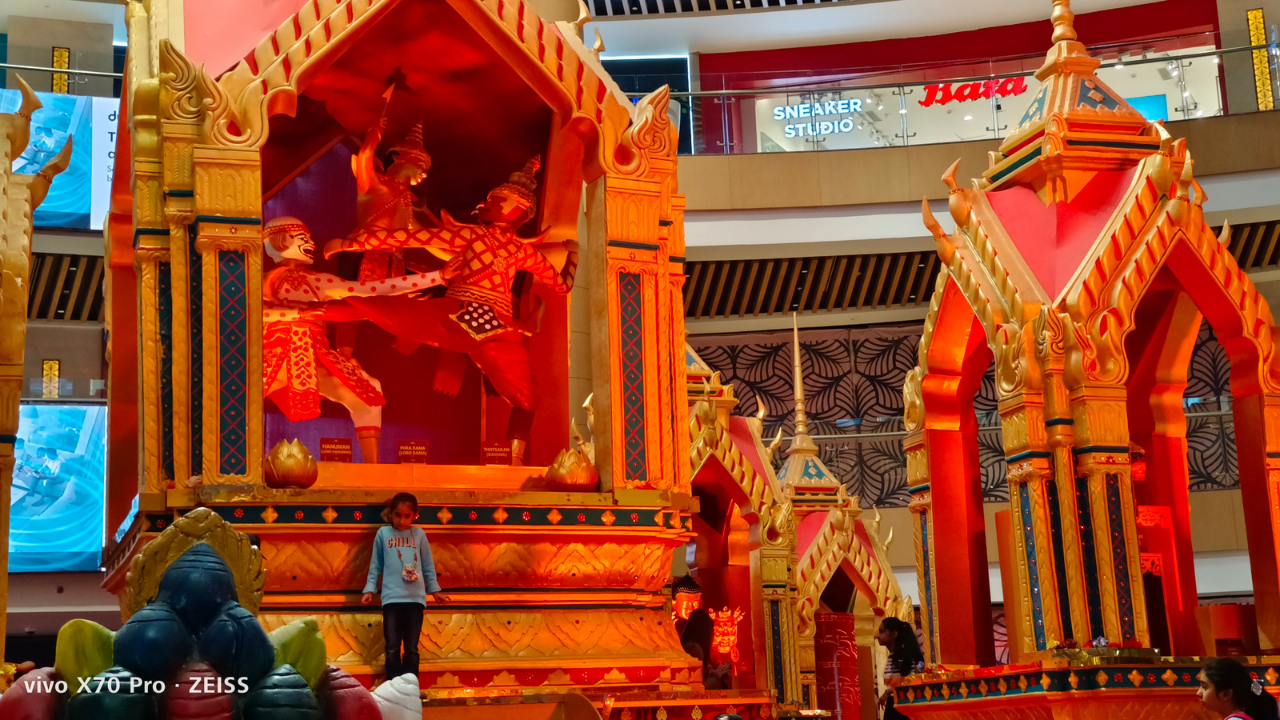 As for zoomed photos, the periscope sensor kicks in to keep the quality of the picture intact. And it does work decently. At 5x, the photos don't disappoint and quality is not an issue. However when you go up till 60x, the photos just look as if they were oil-painted by someone. Portrait shots using the telephoto sensor looked great with a very accurate edge detection as well as a good amount of bokeh. The colours stayed natural and there wasn't much artificial processing that makes photos look vibrant than normal.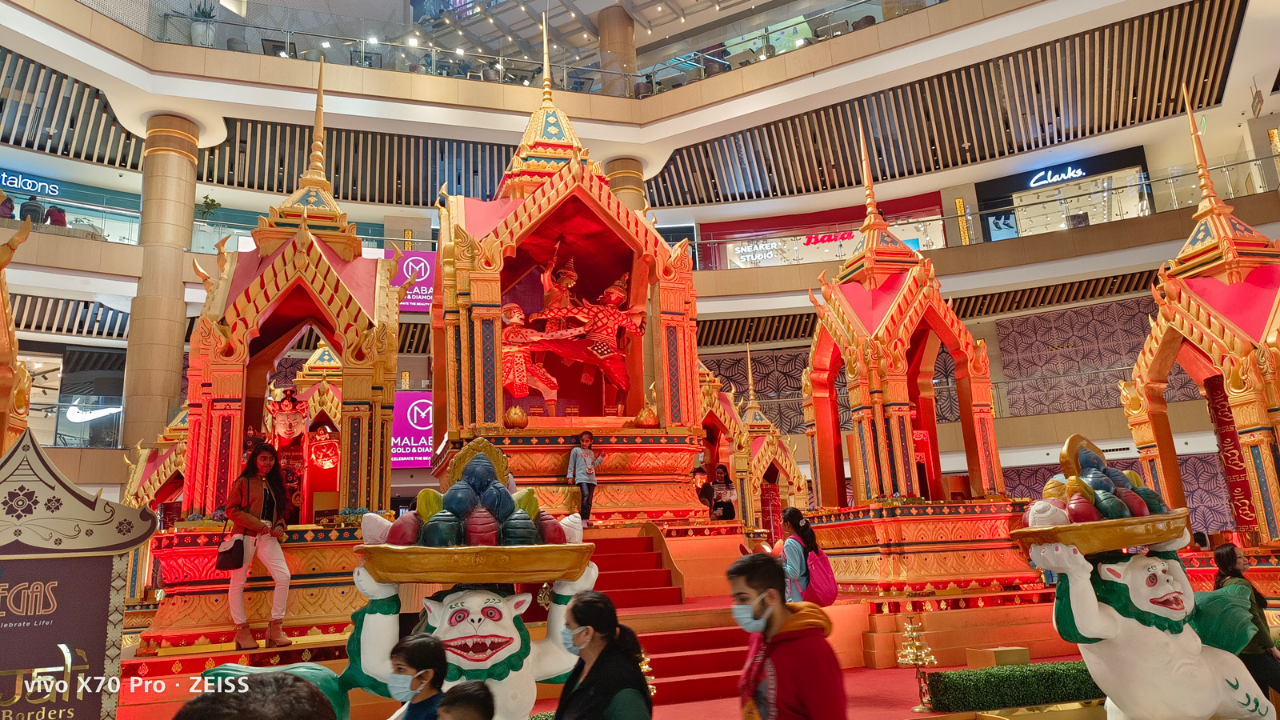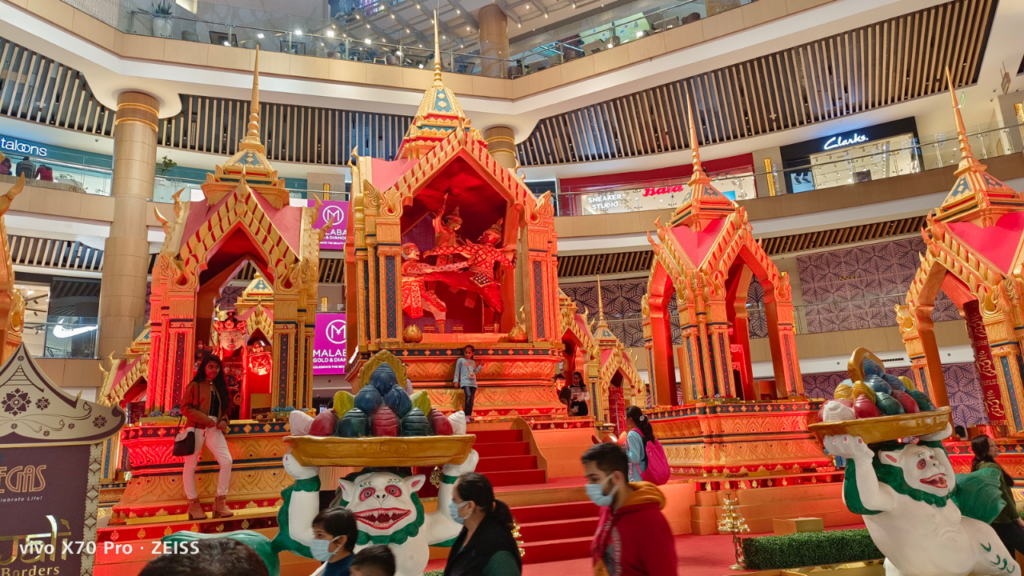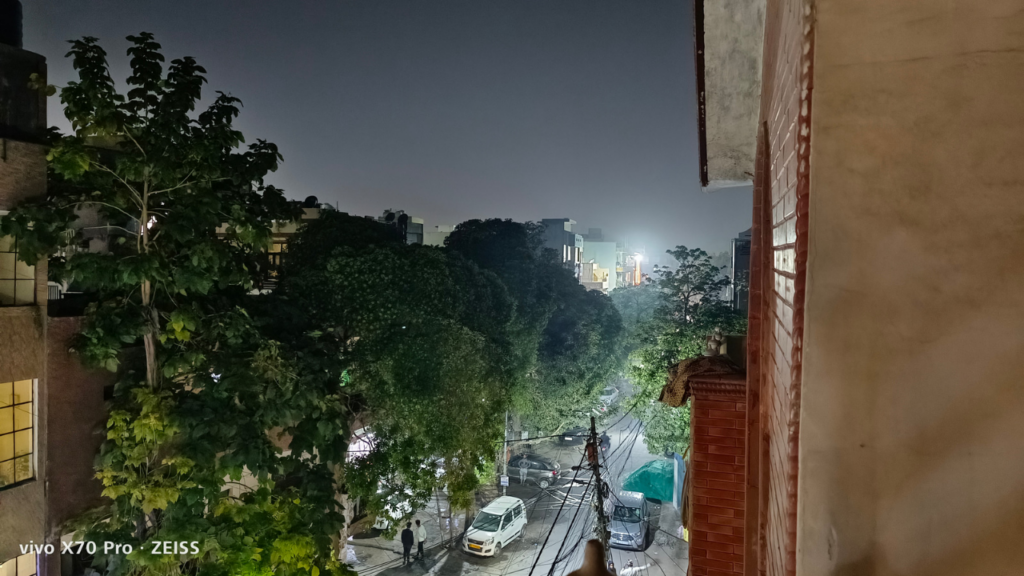 Night shots also looked good when night mode was enabled. The photos are brightened up as well as made sharper when using this mode. Pictures captured under artificial lighting look exactly opposite of how they look in outdoor lighting. These photos look more vibrant than what they look in natural life and it does make the photo look more beautiful. Portrait shots under artificial lighting are sometimes hit and miss in terms of edge detection.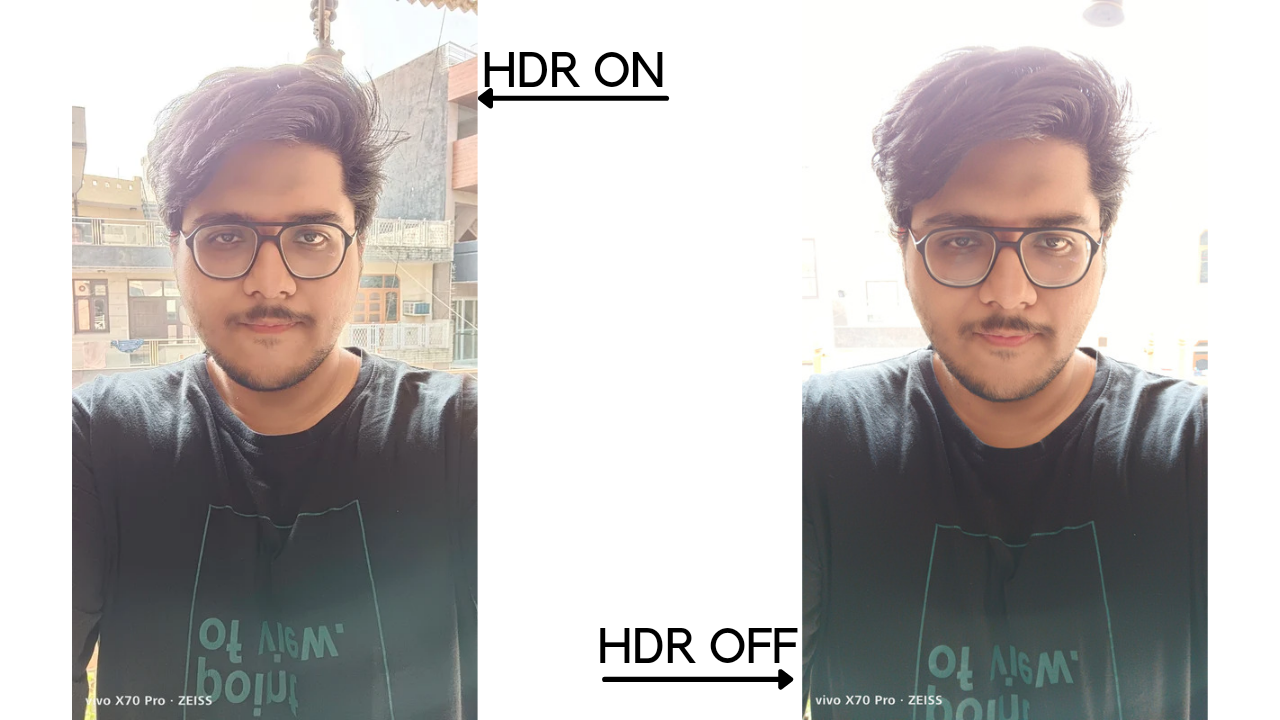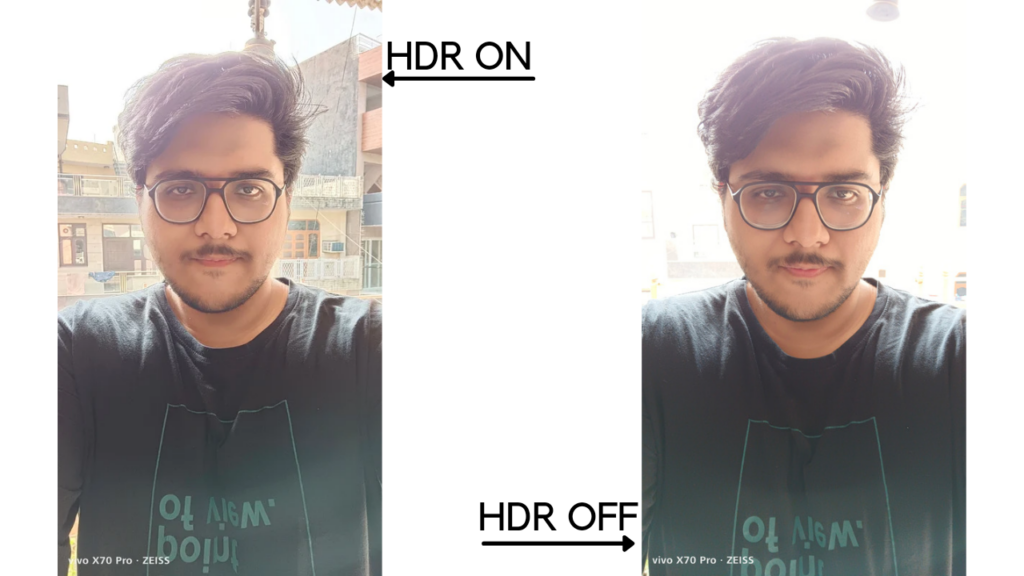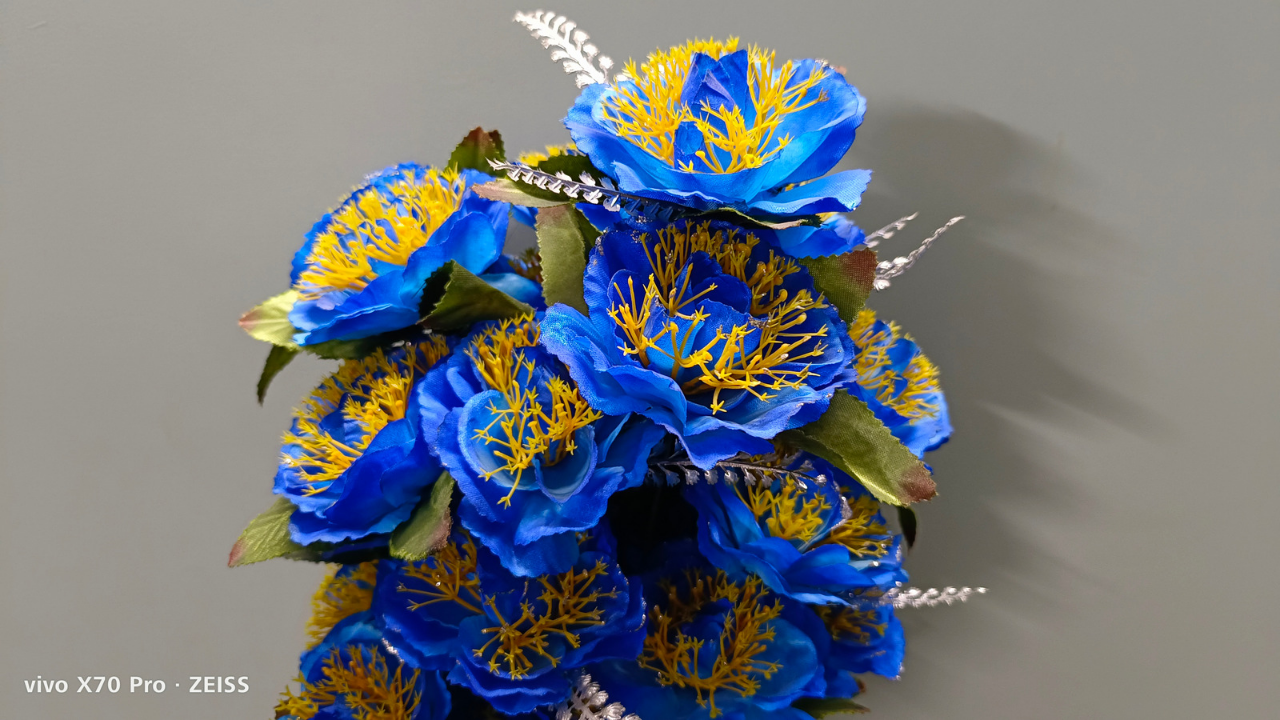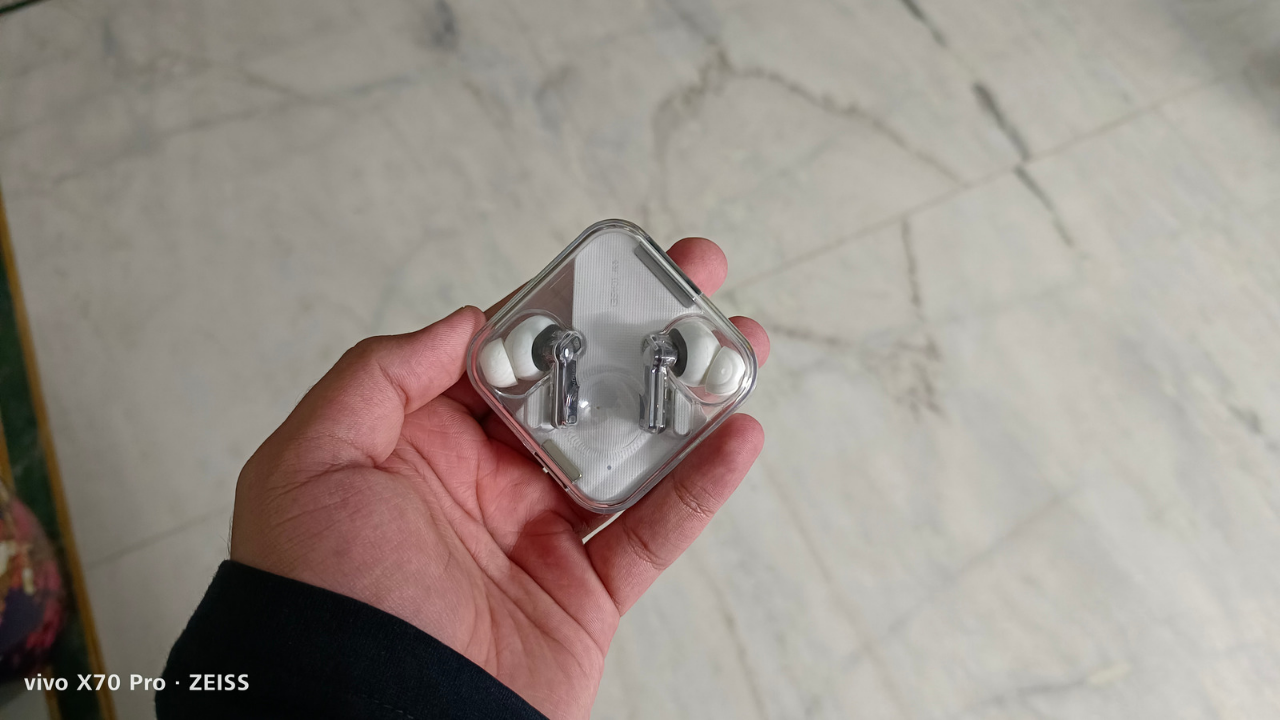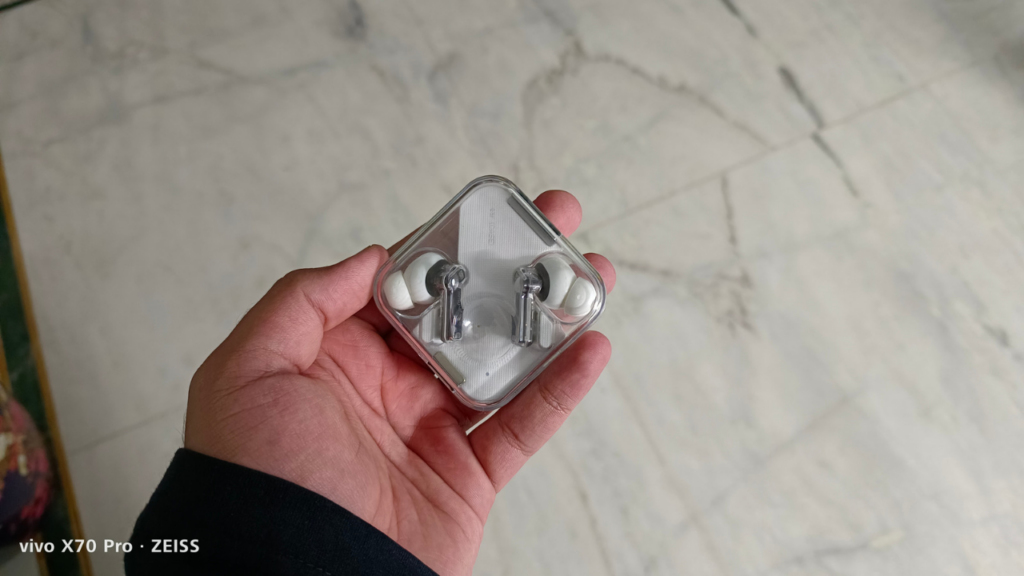 The overall quality is good but not the best under low-lighting as the photos tend to get slightly blurry. As for selfies, the Vivo X70 Pro takes some good looking selfies. The selfies are not very high on details, but these look amazing when it comes to colours. A bright background does blow out at times when HDR is off. When its On, it looks like a cutout of your photo has been pasted on top of a background. Under outdoor conditions and a background that's not very bright, the selfies are appreciable.