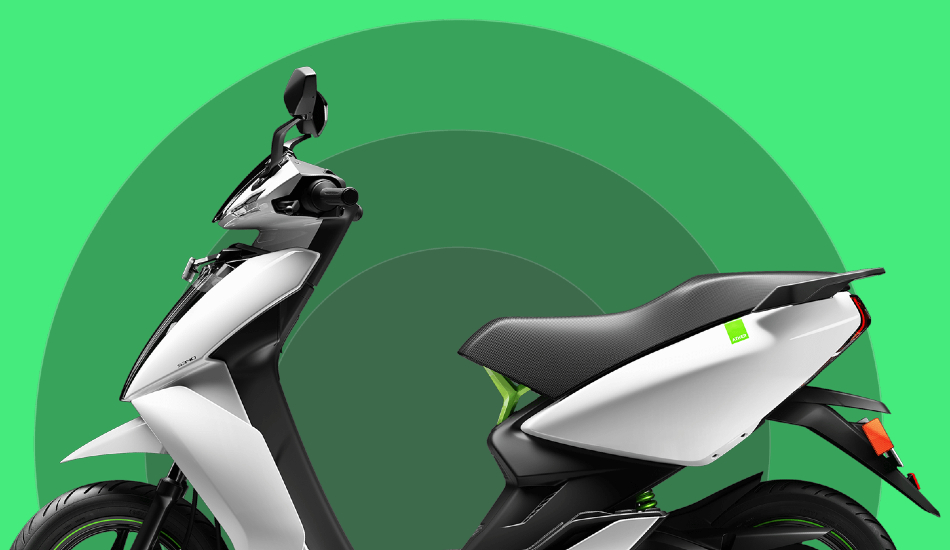 Bangalore based startup, Ather Energy launched the Ather 450 electric scooter in India last year. Powered by a lithium-ion battery and coupled with the fast charging technology, the Ather 450 chunks the power of 5.4kW (7.3 PS) with 20.5 Nm of torque. It takes 3.9 seconds with a maximum speed of 80 km/h and has a driving range of 75 km. The company claims that the batteries on the Ather 450 have a lifespan of 50,000 Km or 6 Years. Additional features include a 7-inch Android-powered touchscreen, push navigation system, parking assistant, smartphone connectivity via an application for battery status, vehicles data, diagnostic test and more.
Revolt RV 400 AI motorcycle | Rs 90,799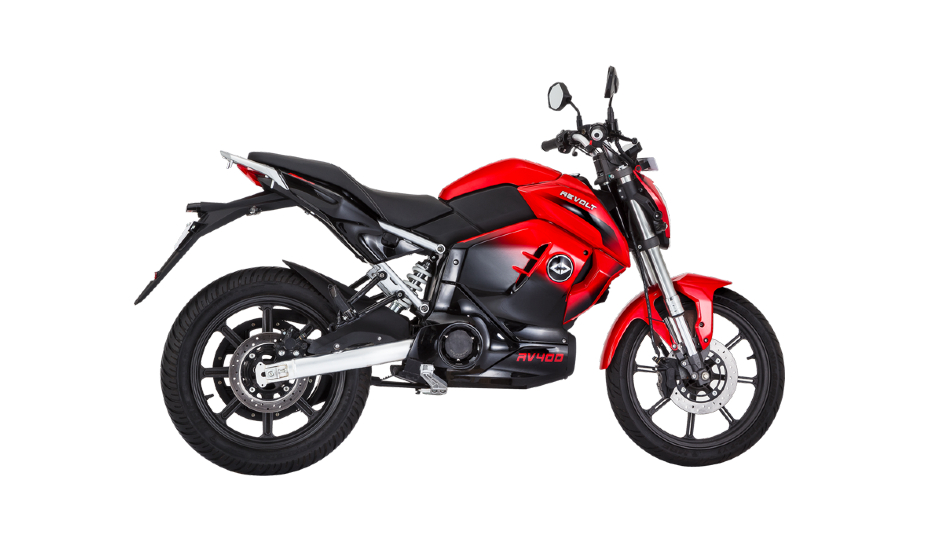 The Revolt RV 400 AI motorcycle comes with an ARAI certified range of 156 km and is powered by the Revolt App which is available on both, Android and iOS. It is India's first motorcycle to come powered by Artificial Intelligence. Revolt has provided a 15-watt charger with the RV 400 and users can also swap out batteries and charge them by taking out the unit and charging it like a power bank. The bike also comes with locations access and allows users to track their trip details and analyse them to understand when the user will be running late due to traffic or weather conditions. Additional features include fault detection, real-time battery display, different sounds while running and Anti-theft protection.
Ignitron Cyborg Bob-E | Rs 94,999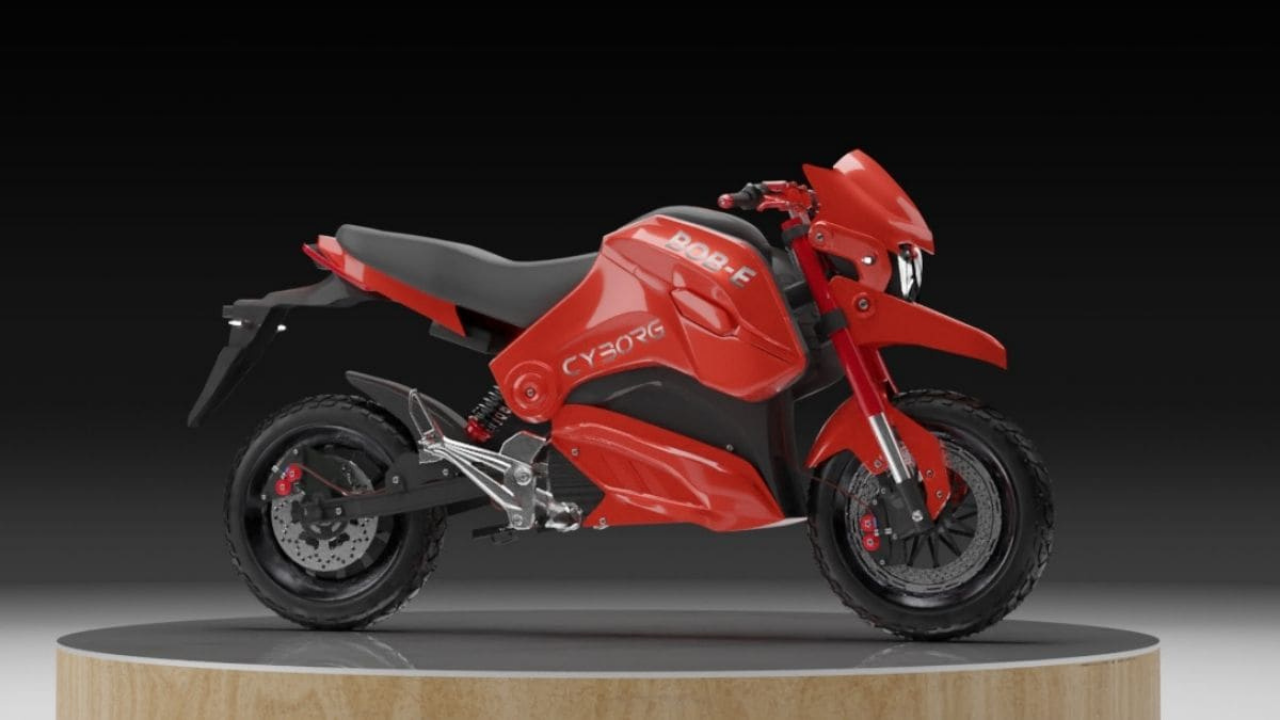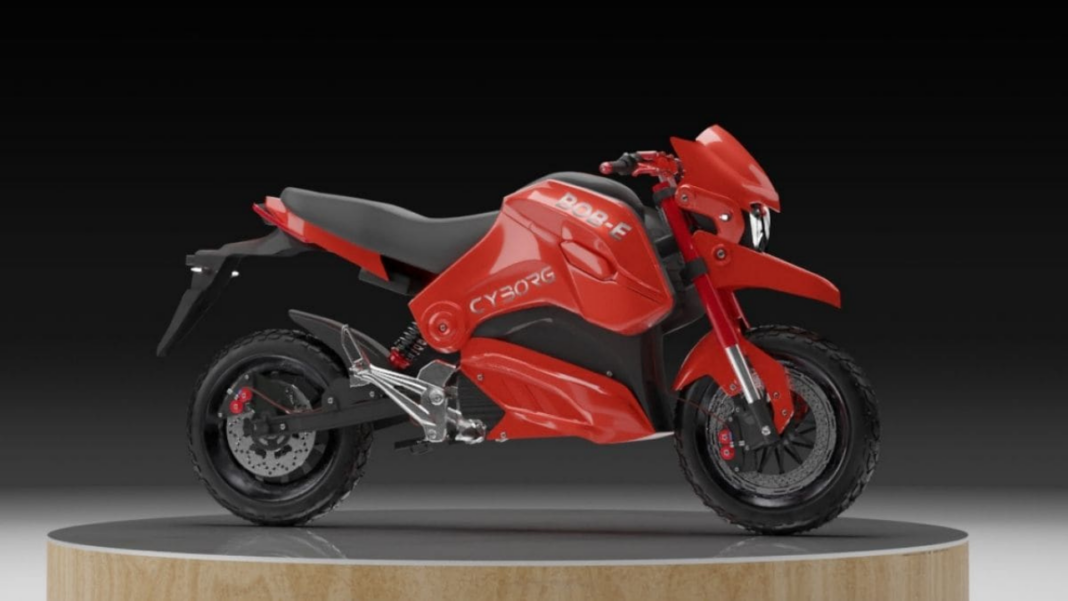 The Cyborg Bob-e from Ignitron Motocorp Ltd will be available for a price of Rs 94,999 in India. It is currently available for pre-order for a price of Rs 999. It is a dirt bike and has a riding range of 110 km with a top speed of 85 km/h. It is backed by a 2.88kWh Lithium-ion battery which is not known to involve swappable technology.
Other features of the Bob-e include Geo locate/ Geo fencing for added security, USB charging, battery status indicator, Bluetooth, keyless ignition, and a digital display cluster. There is also a 15 Amp Fast Home Charger. The Bob-e comes with three riding modes namely Eco, Normal, and Sport. The electric bike also features reverse riding and cruise control. The suspension is enhanced with telescopic forks in the front and a fully-adjustable mono-shock at the back.

Okinawa i-Praise | Rs 1,23,000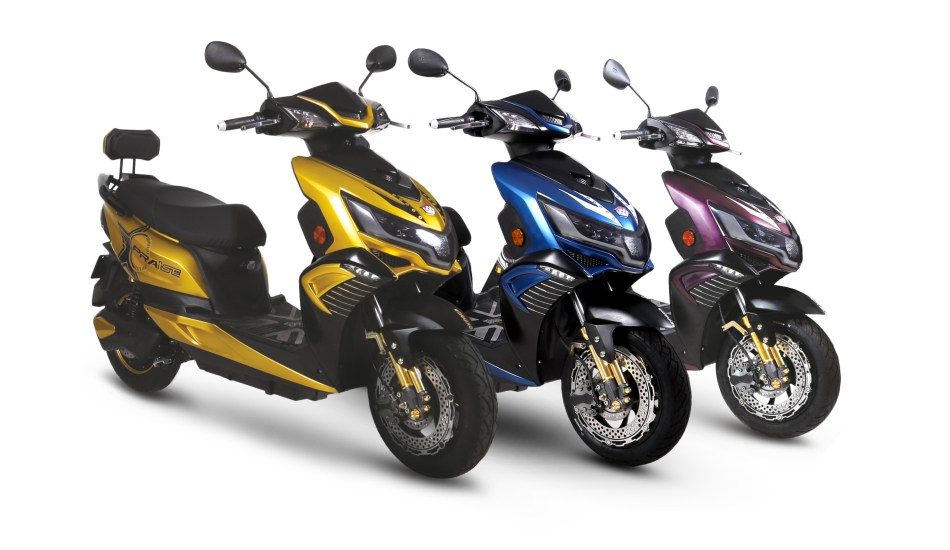 Okinawa announced the i-Praise connected electric two-wheeler earlier this year in partnership with Technology firm Aeris. The i-Praise comes with a range of 160-180 km/charge and charging time of 2-3 hours. The battery used in the scooter requires only a 5A power socket. The i-Praise comes with a Geo-Fencing feature which alerts the user if the bikes has gone beyond the 50m-10 km range to secure its safety. Additional features included are a Battery Health Tracker, SOS Notifications, continuous driving behaviour monitoring, trip information, GPS and Vehicle status.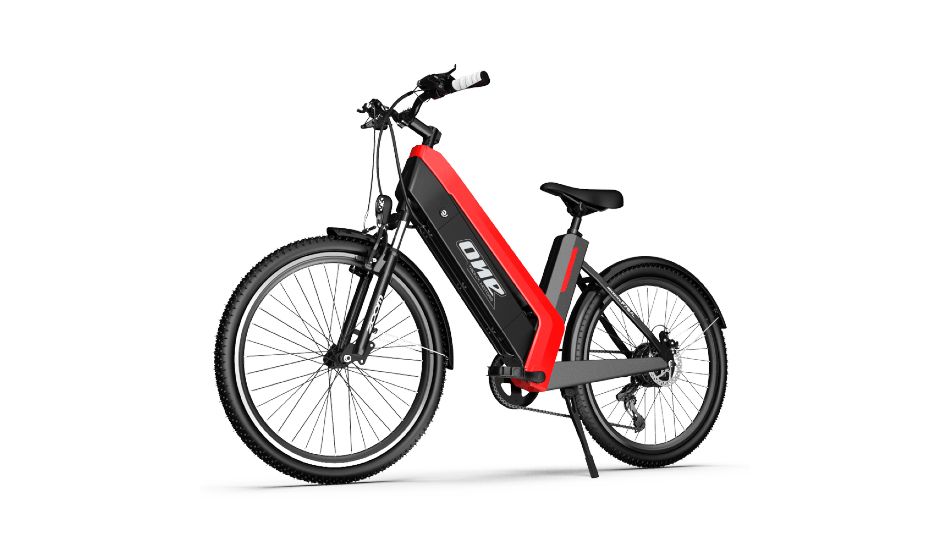 Tronx Motors unveiled the Tronx One smart crossover electric bike in India last year and the bike now sells for a price of Rs 54,999. The company claims that the bike can give 50 Kms on continuous throttle mode per charge and 70-85 Kms on electronic gear Assist Mode per charge. It comes with a maximum speed of 25 km/h. The crossover bike comes with multiple ride modes and Virtual Gears coupled with 3 Electric Gears and 6 speed Shimano Shifters which are enabled to extend and adjust the range and speed of the bike. Tronx One also features a smart display powered by tronXTM and comes with an integrated tbike app which allows users to estimate range, and set fitness goals. The e-bike comes with detachable 36 V 13.6 Ah Lithium 500 W battery along with a 250W rear hub motor.
Avan Motors Xero Plus | Rs 50,729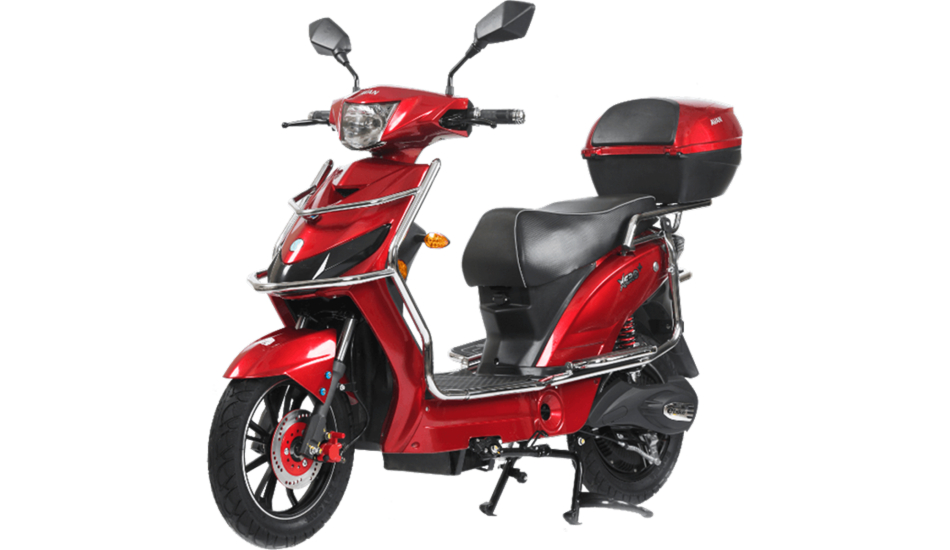 Avan Motors sells the Xero Plus in India for a price of Rs 50,729, though the scooter was announced for a price of Rs 47,000. The Xero Plus comes with a range of 60 km on a single charge and a 110 km range with double batteries. The charging time for the battery is between 2 to 4 hours and the bike has a top speed of 45 km/h. The company says Avan's range of electric scooters has running costs of only 10 per cent of a vehicle running on conventional fuels. The Xero Plus comes with Disc brakes, a Utility Box, Safety Stand, 800 Watts electric motor and dual lithium-ion battery packs.
Hero Electric Flash LA | Rs 39,550
The Flash LA is Hero Electric's cheapest electric scooter and is available for a price of Rs 39,550. The Flash LA is powered by a 250-watt electric motor that is coupled with a 48-volt 20 Ah VRLA battery and comes equipped with a complete short-circuit protection. The electric scooter comes with a driving range of 50 km per charge and can be charged in 8 hours. The Flash LA offers a peak speed of 25 Km/Hr and doesn't need a license and registration. Additional features include Mag Alloy Wheels, Digital Speedometer, Telescopic Suspension and Crash Guard.
The YO Xplor is powered by a 250W motor and a 33 Ah VRLA battery. It offers a multi-reflector headlamp and a telescopic suspension in the front. The company claims that this battery takes six to eight hours for a complete charge and the scooter can run for 70 km on a single charge with a maximum speed of 25 km/hour. With Pay Load Capacity of 75 Kg and weight of just 86 Kg, YO XPLOR is one of most light-weight vehicles. It comes in four different colours – white, black, blue and red.
The Ather 340 is a younger and slightly cheaper sibling to the Ather 450 and is currently available for a price of Rs 1,10,647 in India. The bike offers a range of 60 km on a single charge and a top speed of 70 km. There's a 1.92 kWh lithium-ion battery which can propel the Ather 340 with 20 Nm of peak torque, acceleration from 0 to 40 km/h in 5.1 seconds. Additional features include Ather's cloud-connected remote diagnostics, satellite navigation, fast charge technology, Android-powered touchscreen and smartphone connectivity.
Hero Photon 48V | Rs 98,990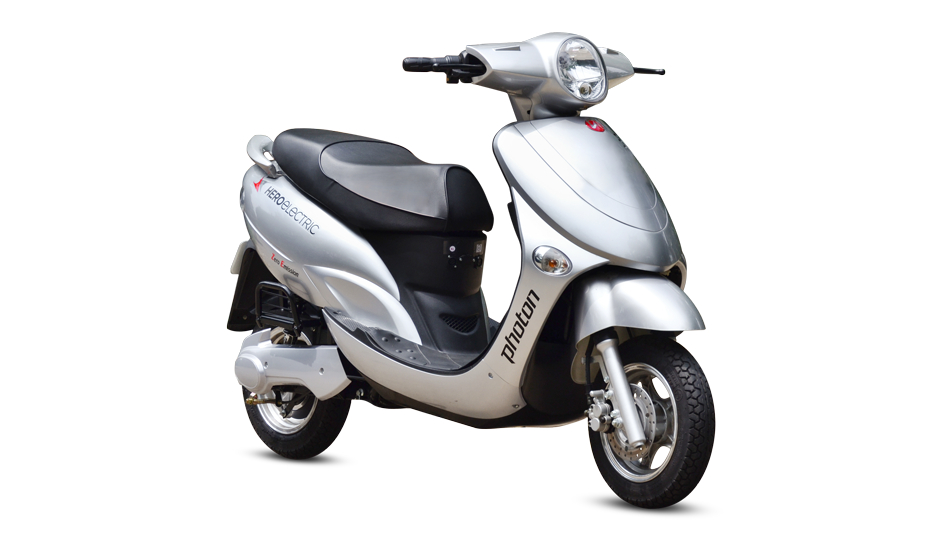 The Photon 48V is among the expensive line from Hero Electric and sells for a price of Rs 98,990 in India. The Photon 48C comes under the company's high-speed range and offers a top speed of 45 Km/Hr. The electric scooter has Dual Mode Drives – power more offers 80km range while Economy mode gives a 110km range. The lithium-ion battery inside the vehicle offers fast charging inside four hours. Additional features include Telescopic Suspension, Remote Lock with Anti Theft Alarm and a three-year warranty.