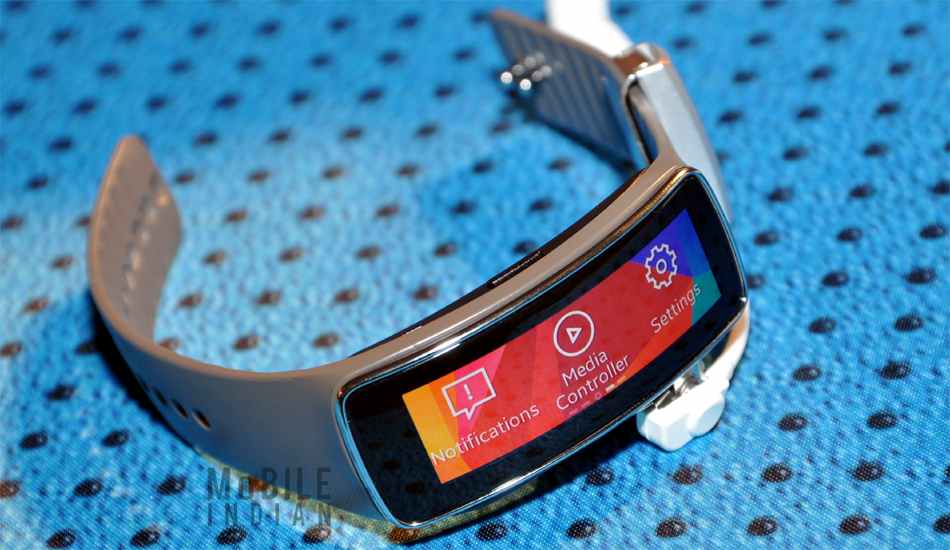 Samsung has implemeneted an advanced curved 1.84-inch Super AMOLED touchscreen display to deliver crisp text and great visuals.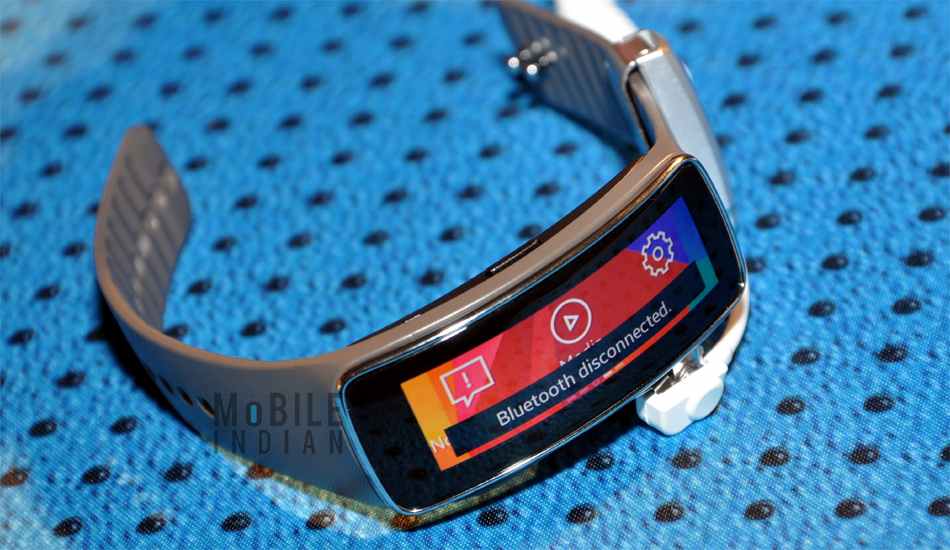 Samsung sells additional bands which can be changed make the Gear Fit look different.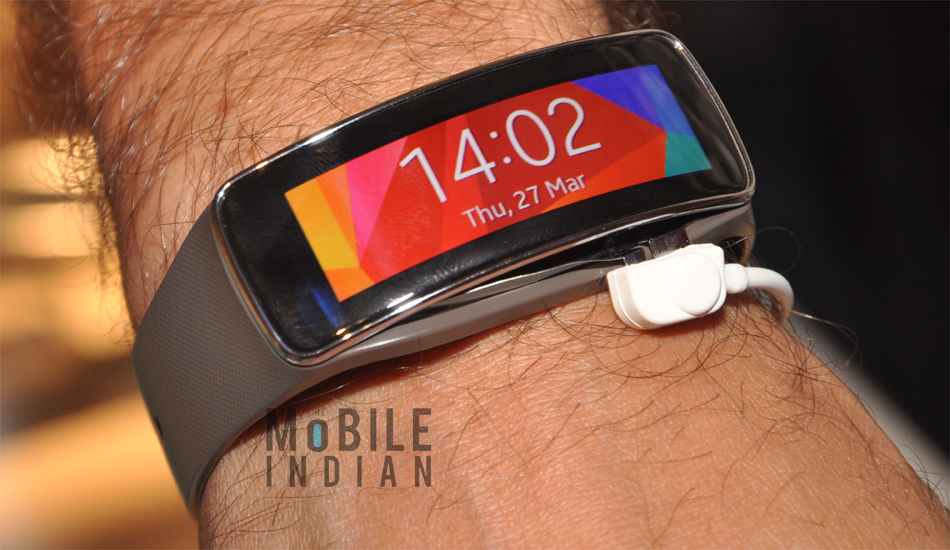 The Gear Fit will let you change the display background, wallpaper and even the clock designs just incase you get bored with one theme. It runs Samsung's own proprietary wearables platform.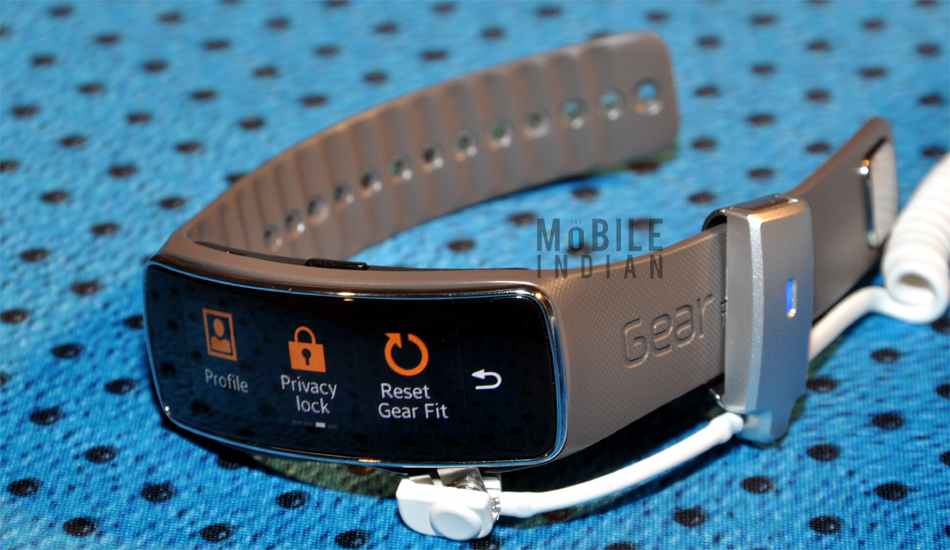 All the push notifications about missed calls, new SMS, unread new email, and other supported apps will be shown on the display.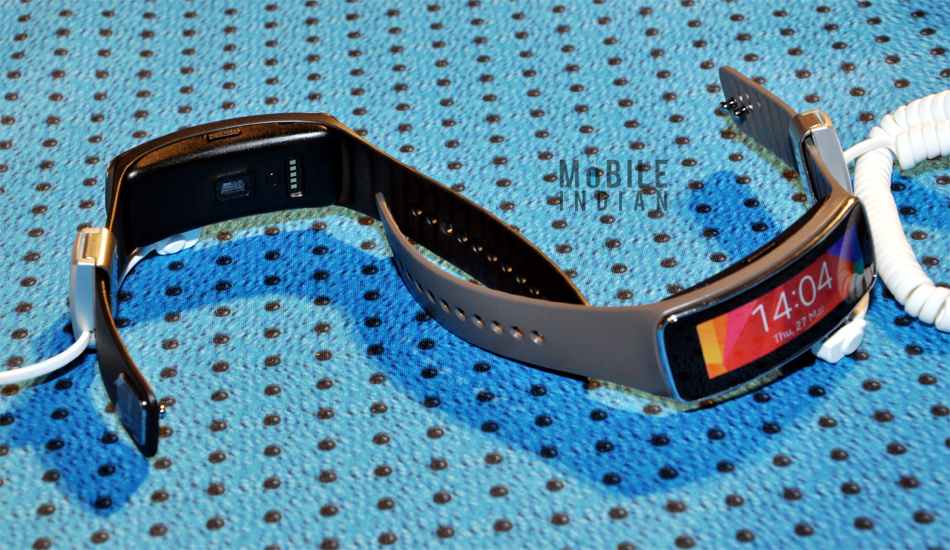 Slim watch like look bearing Gear Fit will let you reject calls and or snooze alarms by easy touch based interactions.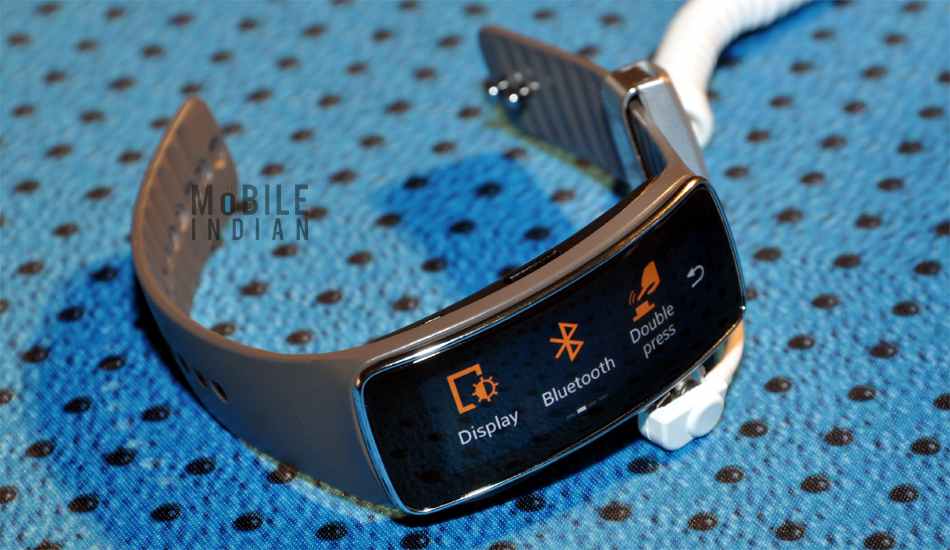 The Galaxy Gear Fit is water and dust resistant but only to certain limits so don't take it for deep sea diving.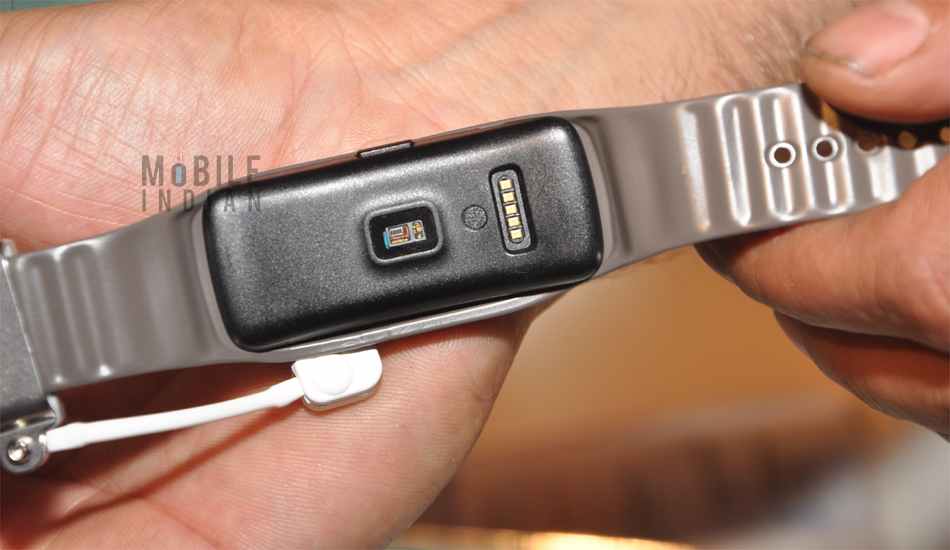 Packing a 210 mAh battery, Gear Fit can run for three to four days on a single charge.