The first phone in the world to have 4 GB of RAM was the Asus Zenfone 2. Now, of course, many others have caught up. The latest is Yu Yutopia. We have here compared the costliest model of Zenfone 2 with the Yu Yutopia. Read on to see how the clash of these titans turns out.
Design
The Yu Yutopia has a metallic unibody. There is a big camera unit in its rear panel below which lies a fingerprint sensor. With the metal body, the phone certainly looks quite tough and looks gentle as well. The phone's exact weight is not known right now but it is certainly much lighter than the Asus Zenfone 2. The Asus Zenfone 2, though heavier at 170 grams, comes in much attractive colours including red, black, white and grey. Also despite the bigger profile of this Asus Zenfone 2 model, it is easy to hold an operate owing to its curvier back panel.
Display
The Asus ZenFone 2 is armed with a 5.5 inch display with resolution of 1920 x 1080 pixels, resulting in a pixel density of 403 ppi. The display is protected by Corning Gorilla Glass 3.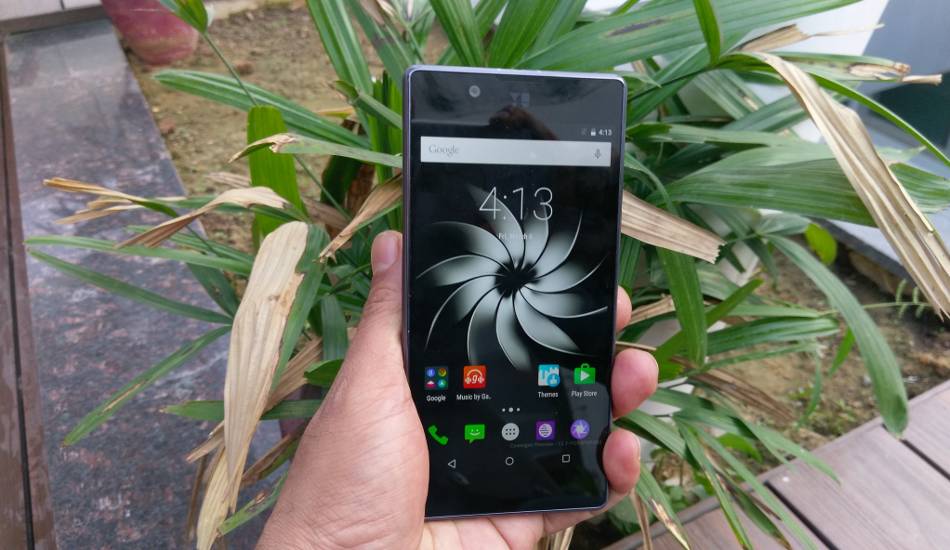 The Yu Yutopia is armed with a 5.2 inch IPS display with resolution of 1440 x 2560 pixels (WQHD), thus offering mind blowing 564 ppi pixel density. Its display too has the Corning Gorilla Glass protection.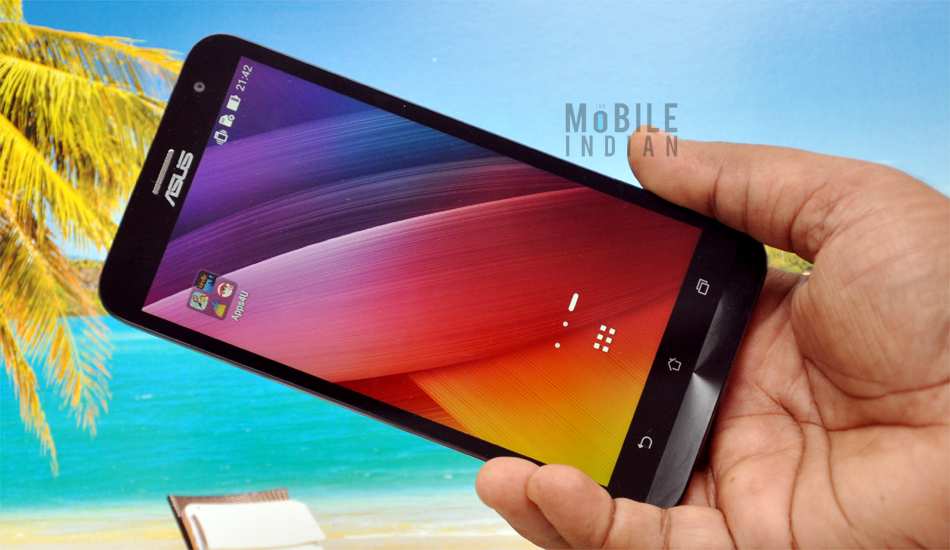 The Yu Yutopia has a slightly smaller display, but it is of higher resolution, and backed by better technology too.
Processor & Memory
The Yu Yutopia has the octa-core Snapdragon 810 processor, clocked at 2.0 GHz. The Yu Yutopia runs with 4 GB of RAM. The internal memory is 32 GB, to which you can add another 128 GB via a microSD card.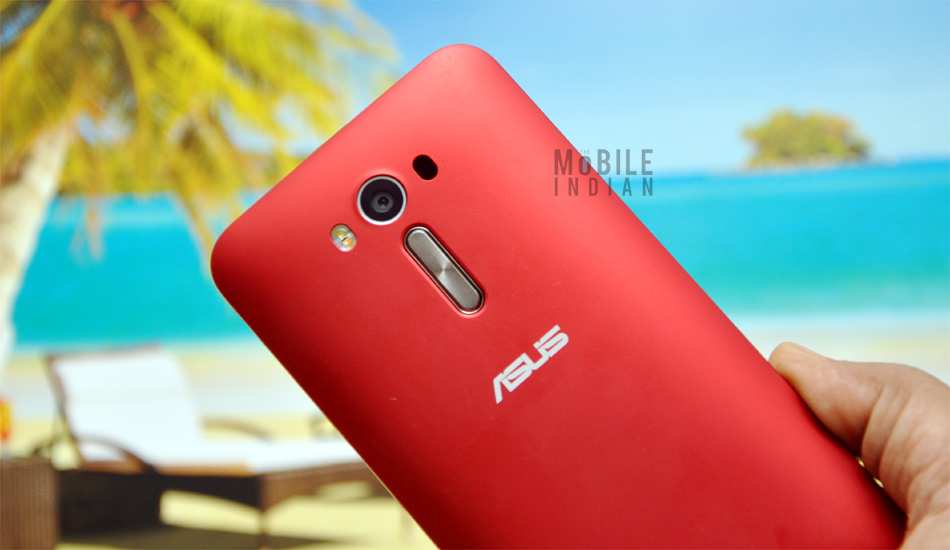 The Asus ZenFone 2, on the other hand, also has a 64-bit processor, the Intel Atom Z3580, which is a quad-core processor clocked at 2.3 GHz and this too has 4 GB of RAM and 64 GB of storage, to which you can add another 64 GB via a microSD card.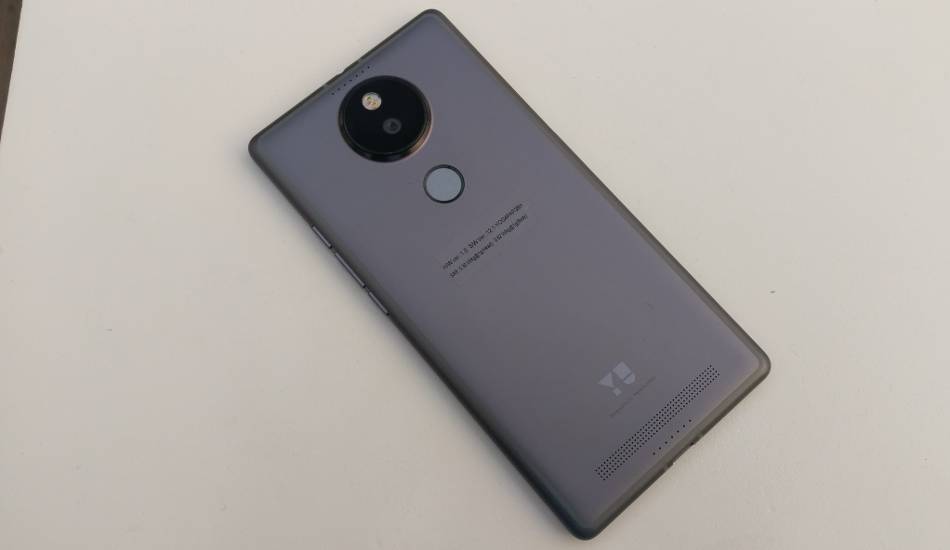 Both are quite powerful smartphones and neither of the two would have any issues in multi-tasking or gaming.
Software
The Asus ZenFone 2 runs on Android Lollipop, with Asus's Zen UI on top of it. The Zen UI is a very responsive and easy to use OS, with lot of user friendly features.
The Yu Yutopia too has the much popular Cyanogen 12.1 OS which is based on Android Lollipop. Yu has also armed the Yutopia with special 'Around Yu' services, which gives the user the comfort to access services, content and information without downloading the apps or even switching between different apps. The information is placed on the first window of the device and one has to just select the category, like travel or entertainment, for which the information has to be fetched.
Since both the custom UI's are based on Android Lollipop, we cannot call a winner in this round.
Battery
The Yu Yutopia has a 3000 mAh battery with Qualcomm Quick Charge 2.0, and can provide up to 8 hours of talk time or 300 hours of standby.
The Asus Zenfone 2 too has a 3000 mAh battery and it offers decent back up as well. To know more about Zenfone 2's battery back up, you can click here.
Theoretically though the Zenfone 2 cannot offer better back up than the Yutopia as it has the same battery but comes with a bigger display and hence more power requirement.
Camera
As we told in our review as well, the Asus ZenFone 2 is an impressive camera smartphone. The phone comes with a 13 megapixel rear auto focus camera with dual colour real tone LED flash lights, Laser Auto Focus, F2.0 aperture, PixelMaster image technology, Blue Glass IR filter, selfie mode, panorama, time rewind, Smart Remove, Time Lapse and many more user friendly features. It has a Super Resolution mode in which it can capture images 52x resolution. The Zenfone 2's front 5 megapixel camera is an auto focus unit but it too has F2.0 aperture and many features including time lapse, panorama, GIF, HDR, low light mode, real time beautification modes etc.You can check its camera samples from here (https://www.themobileindian.com/picture-story/507).
The Yu Yutopia is armed with a much bigger 21 megapixel primary shooter and an 8 megapixel selfie shooter. Its rear camera has Phase Detection Auto Focus feature, dual tone LED flash light support, 6P largan lens, Blue glass filter and an F2.2 aperture. The front 8 megapixel camera also has F2.2 aperture and 5P Largan lens.
You can check camera samples of Yutopia here. However, note that these images were clicked through a demo unit of Yutopia so we request you to wait for our review of the retail unit of the device for our final views on its camera quality.
Connectivity
The Yu Yutopia is a dual-SIM 4G phone, with a hybrid slot for the second SIM, where you can either have a SIM or a microSD card. The phone has GPS (with GLONASS and A-GPS), Bluetooth 4.1, and WiFi.
The Asus ZenFone 2 is a dual-SIM 4G phone with WiFi, Bluetooth 4.0, GPS (with GLONASS and A-GPS), and NFC.
The Asus Zenfone 2 is the winner of this round, as it is a dual SIM slot with a different slot for the microSD card, and it also has NFC apart from the regular WiFi, Bluetooth and GPS.
Wrapping Up
The Yu Yutopia with insane display resolution, metal body, a high end processor looks indomitable. But the older Asus ZenFone 2 (ZE551ML – 64 GB) at Rs 22,999 (best price), is not only cheaper but it gives a tough competition to the Yutopia in almost all departments. Infact, in storage and design section, it even looks a bit better.