Micromax's subsidiary Yu will launch another device along with its much hyped Yu Yutopia smartphone.
"The beast just got a company to make things more interesting. Get ready to find out soon," Yu said in its Twitter account and teased a photograph with a message: "Beast is not coming alone."
However, Yu revealed nothing else about the other device that is to be launched alongside Yu Yutopia. Now that could be another smartphone, tablet or just any accessory.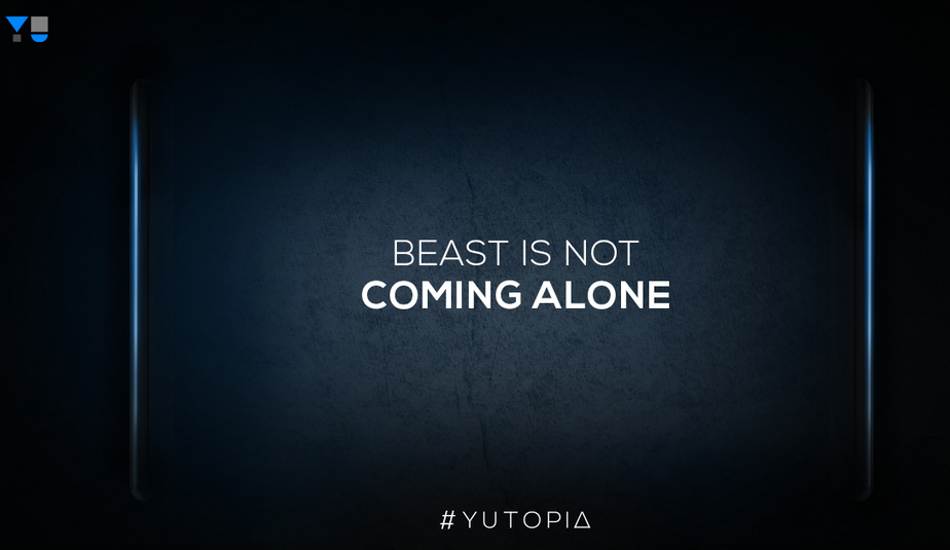 Yu was set to launch the Yutopia last week on December 7 but deferred the launch reportedly due to a patent case between Ericsson and Micromax. Now Yu Yutopia is set to be launched on December 17 (Thursday).
Yu has been teasing various features of Yutopia since months. On the basis of its teasers, the Yu Yutopia is expected to come with 4 GB RAM, 2K resolution based 5.2 inch screen, the powerful Snapdragon 810 octa core CPU, 32 GB of inbuilt storage, metal body, Android Lollipop operating system, 21 megapixel rear camera, an 8 megapixel front camera, dual SIM, and micro SD card support.
It has recently teased several pictures which are reportedly clicked through Yu Yutopia's camera. You can check out those pictures here.