Yu Televentures, a brand of Micromax, today unveiled its latest flagship smartphone, the Yutopia, which it has been teasing for a long time. The Yu Yutopia, as promised by the company, has high end features and is priced at just Rs 24,999.
Along with the device, Yu also announced its entry into software services. Under the name 'Around Yu', it is offering Yutopia users access to different services like travel, entertainment, shopping, food and so on from their smartphone instead of taking the app route.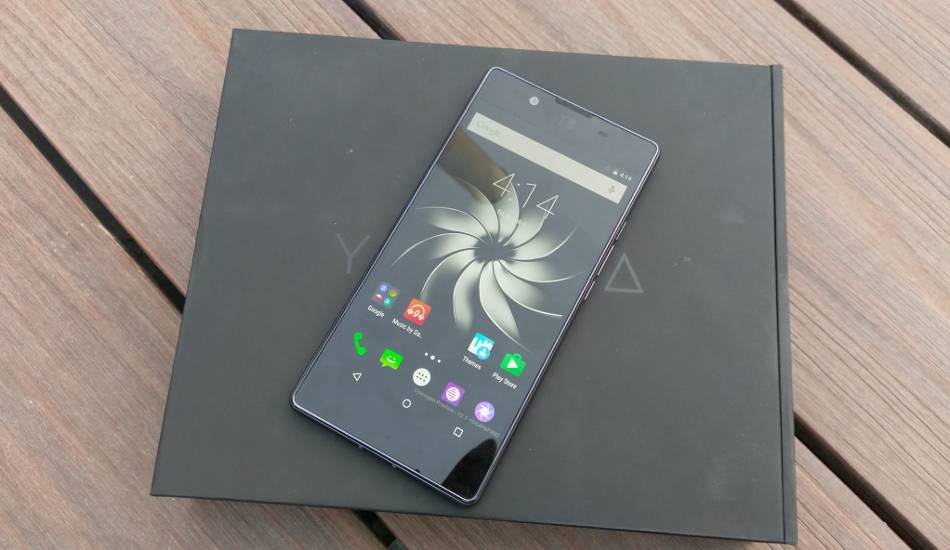 Announcing the launch, Rahul Sharma, founder, Yu Televentures said, "We commenced our exciting journey at Yu a year ago with a promise of making technology more simplistic and the smartphones an enabler of our daily tasks. We are extremely euphoric to complete our first year with a bang as today's launch reaffirms our promise of doing everything that's exciting and new. Yutopia is a revolutionary product that is packed with the compelling 'Around Yu' services, making the smartphone literally five years ahead of any other device."
As far as the specs are concerned, Yu Yutopia is an irresistible device. The phone has a full metal unibody and a 5.2 inch Sharp IPS display which has WQHD or 2560×1440 pixels resolution – the best that is available in a smartphone at present. It also has the powerful Qualcomm Snapdragon 810 chipset that offers a 64 bit octa core processor. The Yu Yutopia has 4 GB of DDR3 RAM, thus promising ultra-fast performance.
As The Mobile Indian had reported earlier, the Yu Yutopia also comes with a fingerprint sensor. As of now the sensor only allows to lock/unlock the device but going forward, as per the company, it can be used to facilitate payment as well. The Yutopia also offers a 21 megapixel rear camera and an 8 megapixel front camera. There is a 3000 mAh high density battery inside its metal body and with Quick Charge 2.0 feature, it promises fast charging.
Like other Yu smartphones, the Yu Yutopia also runs on Cyanogen OS 12.1 which is based on Android 5.1. Other than that the phone has 32 GB of inbuilt storage, WiFi (b/g/n/ac), Bluetooth 4.1, micro USB port with OTG support, 4G connectivity and GPS with A-GPS and GLONASS support.
The unique aspect of Yuthopia is its 'Around Yu' services, which is a sort of personal assistant service which gives the user the comfort to access services, content and information without downloading the apps or even switching between different apps. The information is placed on the first window of the device and one has to just select the category, like travel or entertainment, for which the information will be fetched via internet.
Pre-booking for Yutopia begins on Amazon from today, starting 2 pm and delivery will commence from December 26. Yu has also introduced an interesting 'Assured Upgrade Program' that resembles the upgrade offer of operators in the western world. In this program, one can exchange his Yutopia for Yutopia 2, in future, and get 40 per cent of the value of Yutopia as cashback.
Yu has also partnered with Airtel which is offering double data offer to Yutopia users. But this offer is meant for new Airtel users only. So any new 4G Airtel SIM activated will be eligible for an equivalent GB of data free, valid for 6 months. This offer will get activated from the day a consumer activates a new 4G SIM on Yutopia.
Also, to sweeten the purchase decision State Bank Credit cardholders will get Rs 1000 Cashback on purchase of Yutopia at Amazon. On booking a cab, a user will get Rs 100 off on first ride and 4th ride for free, and 500 lucky users who book a flight through Yutopia's Around Yu services can get their flights booked for just Rs 1 on first trip (40 users every week).