In 2012, around 271 mobile devices were launched in India, which includes 52 tablets. This is a significant decrease than 2011's tally when around 657 mobile phones and tablets were launched in the country.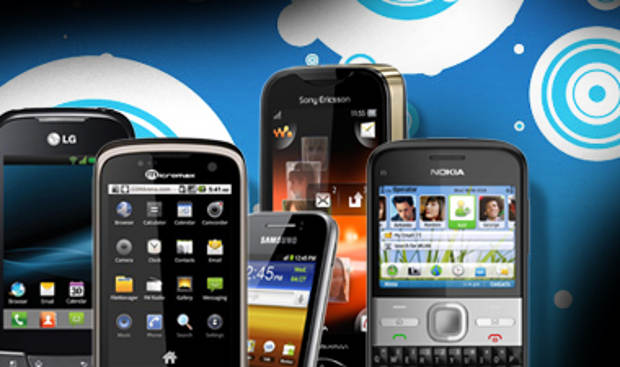 Despite the launch of fewer numbers of devices, consumers in India were spoilt for choice in terms of devices and their pricing. Tablets as well as smartphones were made available to consumers for as low as Rs 3,000.
Rise of Android operating system
Compared to last year when 80 per cent of the phones launched were feature phones, in 2012, only 84 feature phones were launched. In contrast, a whopping 169 devices were launched in the country in 2012 with Android operating system.
The rise of the Android operating system in India was primarily fueled by drop in the price of smartphones, launch of affordable SIM based tablets and drop in the 3G data tariffs by the operators.
Interestingly, average price of all the Android smartphones launched in the country was around Rs 14,000 against Rs 11,500 of tablets.
| Brand | No. of devices launched |
| --- | --- |
| Micromax | 38 |
| Samsung | 30 |
| Nokia | 19 |
| Karbonn | 18 |
| Intex | 16 |
| Sony | 15 |
| Spice Mobiles | 14 |
| LG | 13 |
| HTC | 11 |
| Huawei | 13 |
| iBall | 11 |
| Videocon Mobiles | 10 |
Brands
In 2012, Micromax topped the chart with maximum number of devices including 33 mobile phones and five tablets. The second slot was bagged by Samsung which launched 25 mobile phones and five tablets. In 2011, Samsung had launched 39 devices including the Galaxy series of smartphones and tablets.
Inspite of continuously losing market share, Nokia kept on launching handsets at regular interval for the Indian market. It occupied the No 3 slot with launch of 19 phones which includes the Asha series, Lumia series and Nokia 808 Pure View.
This year we also saw another Indian handset player, Karbonn basking in the glory as it occupied No 4 slot with launch of 15 handset and three tablets.
In 2012, the only company which launched more than 60 per cent feature phones was Intex – out of its 16 new devices, 10 were feature phones.
This year we also saw as many as 15 Sony branded smartphones been launched in India which helped the company in attaining No 6 slot in the list. With 14 and 13 launches Spice Mobiles and LG Mobiles bagged the number 7th and 8th slot respectively.
With 11 launches, there was a tie for the ninth slot between HTC, iBall and Huawei. Videocon also introduced 10 mobile phones in the Indian market.
Note: We have taken upmost care in compiling the data related to mobiles and tablets launched in 2012 but there are chances that we may have missed a few launches.