Indian brands are finally getting popular enough to put a sold out button on newly launched products. First it was Micromax with its Canvas HD and now it's the turn of Xolo Q700.
On the face of it the phone looks very similar to a product from Karbonn called the Titanium S1.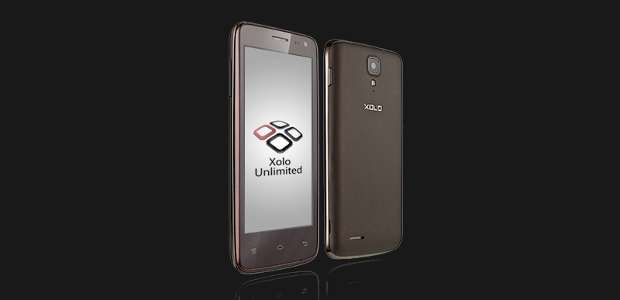 Display size, quad core processor and pricing are very similar, but Xolo has added a lot of new features to make Xolo Q700 more attractive to make it standout.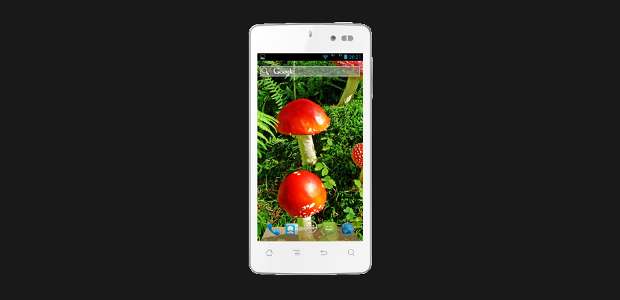 Here is a comparison between Karbonn Titanium S1 and Xolo Q700 to see how they are different. Xolo Q700 is priced at Rs 9,999 while Karbonn Titanium S1 is selling for Rs 9,400.
Design
In terms of overall design Karbonn Titanium S1 appears to be sleeker with its dimensions reading 66 x 134.6 x 9.25 mm; while Xolo Q700 is slightly bigger measuring 135.8 x 67.5 x10.2 mm.
Display
Karbonn Titanium S1 and Xolo Q700 get 4.5 inch capacitive touch displays with qHD (540 x 960 pixel) resolution. However, Xolo has used One Glass Solution (OGS) Technology, which promises a better viewing angle, sunlight readability and touch response. The technology enables a protective glass cover to act as the touch sensor and also reduces the gap between the display layer and the cover layer. This makes for better touch response while making the display appear closer to the surface, offering better visibility. We have not used either of these phones and therefore would not comment on which one is better to use, but technology-wise Xolo wins.
###PAGE###
Processor
Xolo Q700 is based on a MediaTek MTK 6589 chipset, which uses the latest Cortex A7 architecture; compared to Karbonn Titanium S1's Qualcomm Snapdragon S4 Play, based on Cortex A5.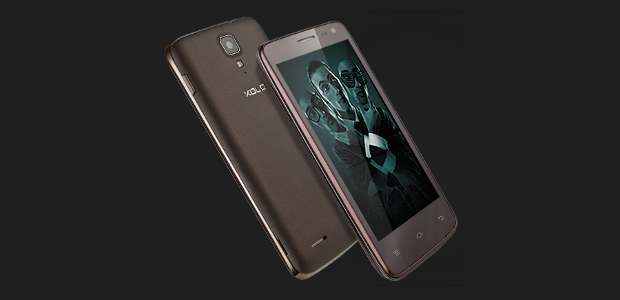 Phones that use the MediaTek MTK 6589 chipset have scored better than the Qualcomm Snapdragon S4 Play. We, however, do not know the actual performance of these two phones. Both devices use 1 GB RAM and have 4 GB inbuilt memory.
Camera
Both the phones are head to head with 5 megapixel cameras, but Xolo again claims to have better technology with a Backlit Sensor (BSI), which offers better low light photography. Xolo has put some additional features like HDR (high dynamic ratio), scene detection, and image stabilization.
However, the rest of the features like face detection and autofocus are common. Both phones get VGA front cameras.
Battery
Karbonn Titanium S1 gets a 1600 mAh battery. Xolo has in comparison put a massive 2400 mAh battery in Xolo Q700, with promised talktime of 17 hours, while Karbonn claims only 6 hours' talk time.
User interface and operating system
Xolo Q700 is based on the latest Android 4.2 operating system while Karbonn Titanium S1 is based on Android 4.1 Jelly Bean. However, we do not blame Karbonn for the older version as the phone was launched a couple of months back when even Android 4.1 was a novelty with Indian brands.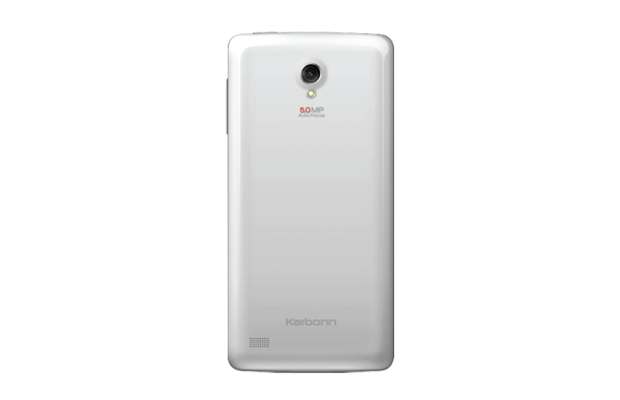 The real difference that Xolo has brought not just in comparison of Karbonn Titanium S1 but with the rest of the Android based smartphones as well is the introduction of a new user interface that allows the creation of up to four profiles so that you can use the phone like multiple phones with total segregation of office and personal space; as well as create a section for the kids, which prevents them from accessing any other profile in our phone.
The feature is called Xolo Switch and allows you to assign a distinctive identity with different lock screen, applications and wallpapers to each profile. It allows users to change profiles with a flick and offers the ability to use the same application with different identities. For instance, you can have a different Facebook or Gmail login in different profiles without having to log out from one account. The Kids mode looks like an adaptation from Windows Phone 8 operating system.
The user interface also adds to security with Xolo Secure, with claims of enterprise level security and features like complete control by single SMS, remote lock and wipe phone data, cloud backup for SMS and call log, alerts on SIM change and device location tracking. While this feature can be had on any Android phone, you generally need to pay for it. There is also a feature called Xolo Power, which optimizes the phone for better battery performance, though this can be done in any other phone without spending money with lots of free applications available on Google Play for this service.
Verdict
Going by the specification sheet Xolo Q700 is definitely a better product in all aspects as compared to Karbonn Titanium S1. The phone is priced right and is only about Rs 600 more than the Titanium S1. Also, Xolo Q700 has an edge in terms of features over handsets available in the market for between Rs 10-15,000.