Xiaomi is all set to introduce a Meitu-branded smartphone, a year after the Chinese company took charge of the latter's business. The upcoming Xiaomi Meitu is expected to come with a flip camera setup like the one on the Asus 6Z but with triple lenses at the back.
The news comes from teaser images posted by Xiaomi on Weibo which gave a glimpse of Xiaomi's upcoming smartphone. The poster reveals a phone which has a Meitu branding embossed at the back which has a glossy and gradient finish.
However, the highlight of the poster comes in the form of the camera setup which looks to be a square-shaped unit like Huawei's Mate 20 Pro but in the profile of the Asus's latest 6Z smartphone. We say this because the Xiaomi Meitu phone comes with a flip camera module that equips three sensors and a flash camera within the moveable unit.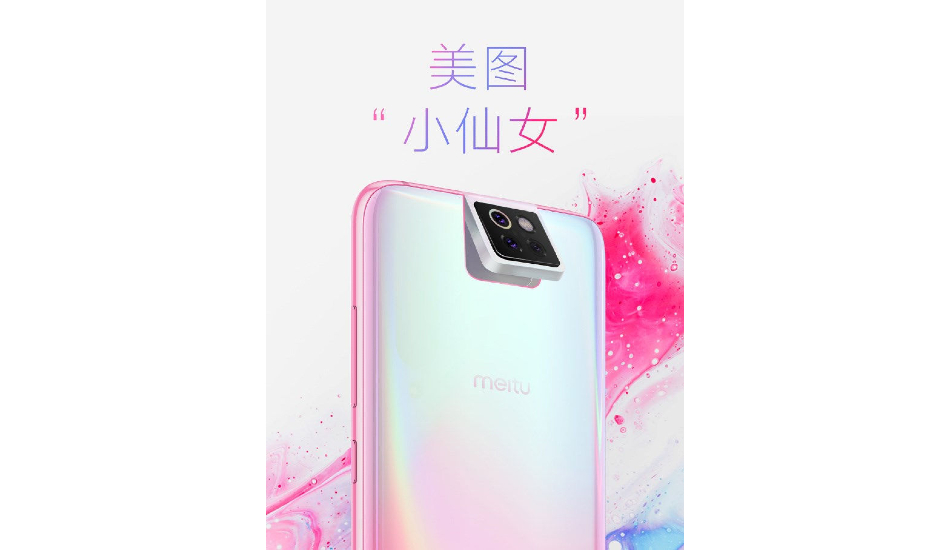 We can expect this flip camera module to be designed similar to the one on the Asus 6Z. If true, users will be able to capture selfies, record video or attend video calls through the same unit which will flip to the front every time a user clicks on the selfie button inside the camera app.
Besides this, the Meitu smartphone looks to not feature a fingerprint scanner at the back, meaning we can expect an in-display fingerprint sensor on the front of the device. The back panel of the teased phone comes with a pink-cream hue and the volume rockers and power button are positioned on the right edge.
The specifications of the Xiaomi Meitu phone is unknown at the moment and we hope to know more about the device in the coming weeks.