Most people, when buying a new mobile phone, look at its specification or what all they can do with it but a select few will buy a mobile phone for its uniqueness. But uniqueness comes with a huge price tag too.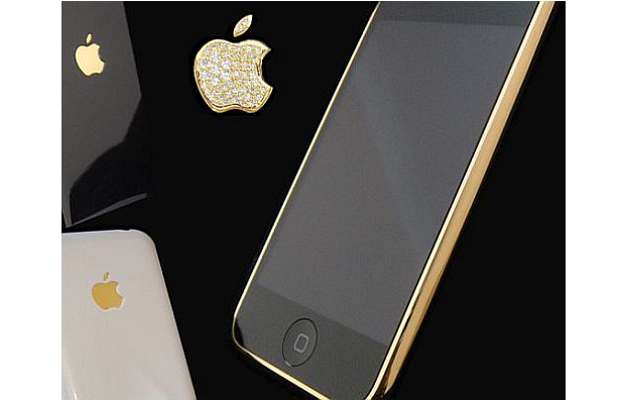 So if you in that league who would love to buy a unique mobile phone studded with diamonds and gold here is the list of world's most expensive cell phones.
###PAGE###
Goldstriker iPhone 3GS Supreme: $3.2 million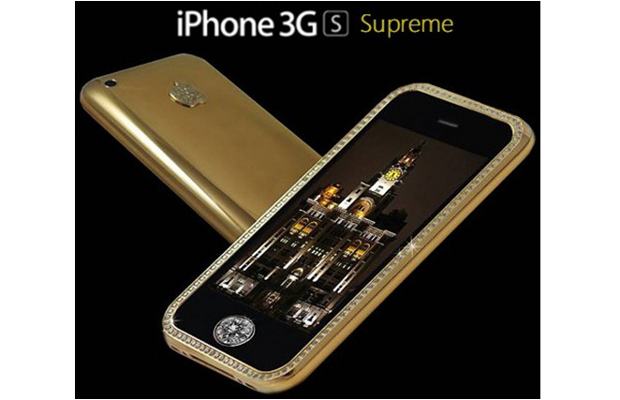 Goldstriker iPhone 3GS Supreme is luxury gadget coming from the designer Stuart Hughes. It is s encrusted with 271 grams of 22 carat pure solid gold and more than 200 diamonds. Apple logo on the back panel is made of 53 gems while the home button on the front panel is covered with a single 7.1 carat diamond.
###PAGE###
Diamond Crypto Smartphone: $1.3 million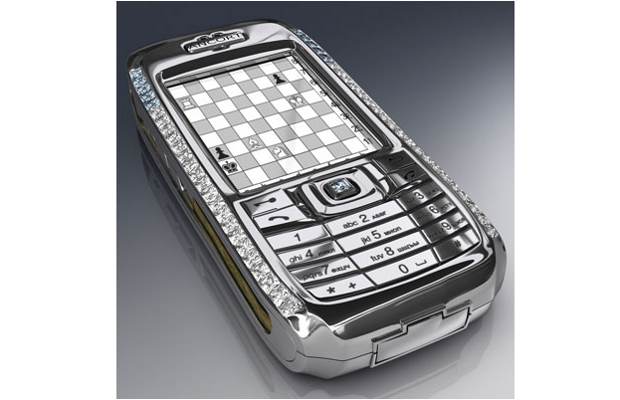 This cell phone is produced by JSC Ancort and is encased with a platinum base and has 50 diamonds including eight rare blue diamonds. The navigation key and the Ancort logo are of 18 carat of rose gold.
###PAGE###
GoldVish Le Million: $1.3 million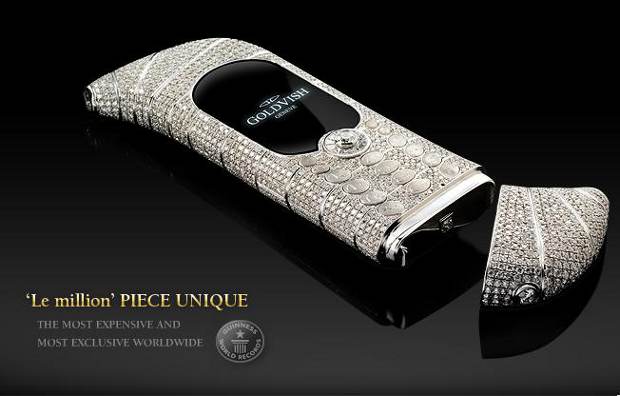 GoldVish Le Million use VVS1 (only microscopically flawed) diamonds with 18 carat of white gold. Interestingly, this phone apart from the normal features has FM radio and MP3 playback functionality.
###PAGE###
Vertu Signature Cobra: $310,000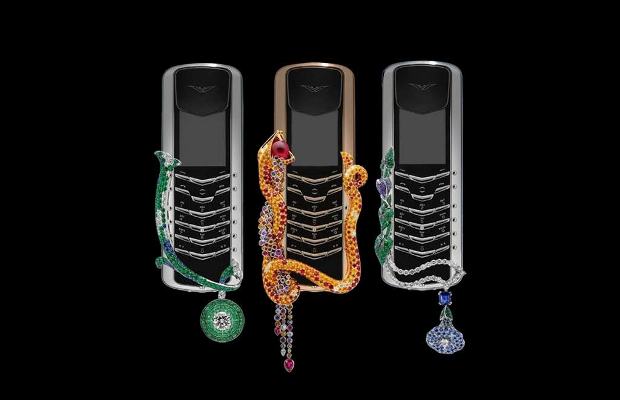 Vertu Cobra is a limited edition cell phone. It is so exclusive that only eight models of it have been made till now. It is produced by Boucheron, a French jeweler. This cell phone has two diamonds, two emerald and 439 rubies that used to give a cobra look of the phone.
###PAGE###
Ulysse Nardin's The Chairman – up to $49,500
The Chairman by Ulysse Nardin is an Android smartphone, and has both a touch screen and a physical number pad. The Ulysse Nardin name is most often associated with luxury watches and that fact shows in the Chairman's sophisticated design.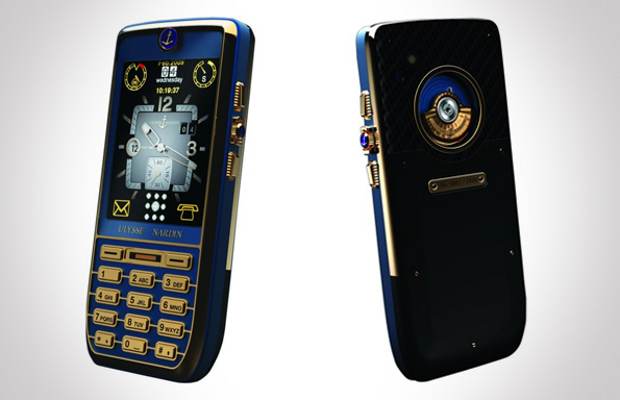 Its volume controls has been designed as watch buttons while the crown between them can actually be wound to generate power for the device.
###PAGE###
Nokia 8800 Arte: $134,000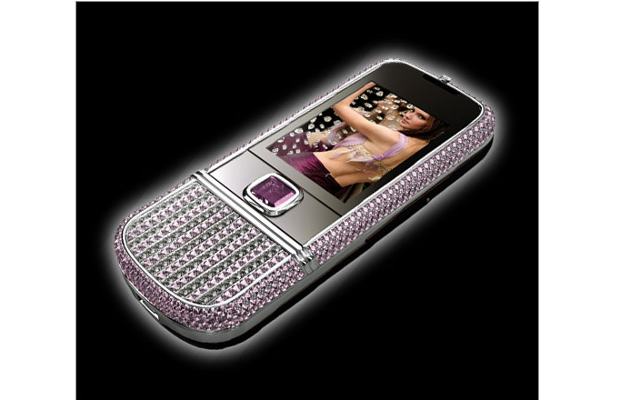 Designed by Peter Aloisson, this solid 18k white gold phone features over 680 pink and white diamonds. It has a 3.15 megapixel camera with autofocus and video, a music player and Bluetooth.
###PAGE###
Sony Ericsson Black Diamond – $300,000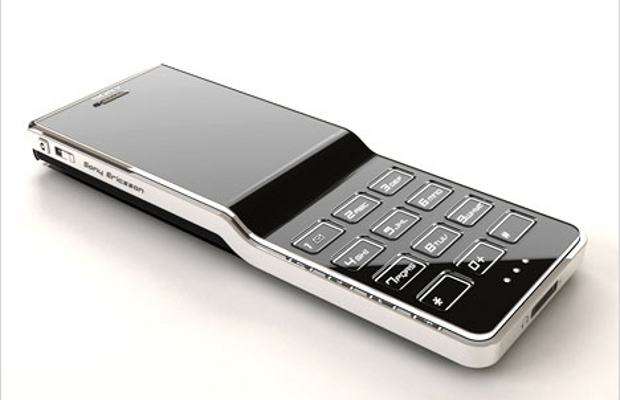 Sony Ericsson Black Diamond has a 4 megapixel camera and is cased in a layer of polycarbonate with mirror finish cladding. The OLED (organic light-emitting diode) technology used in the phone gives it a borderless screen effect.
###PAGE###
Gresso Luxor Las Vegas Jackpot – $1 million


This ultra-exclusive phone, limited to only three units, features 45.5 carats of black diamonds decorating the bezel and a back panel made from 200-year-old African blackwood – the most expensive wood in the world. As if that weren't enough, each key is cut from a hand-polished sapphire crystal. All of these luxurious materials are set in a 180-gram solid gold frame.
###PAGE###
Peter Aloisson's Kings Button iPhone: $2.4 million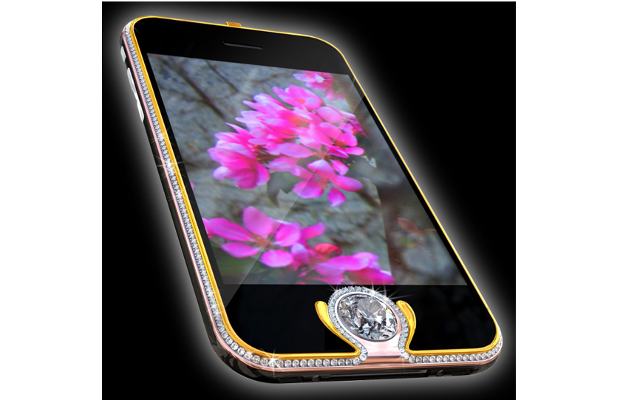 The Kings Button iPhone is a jewel-bedecked iPhone. A total of 138 diamonds line the sides of the phone, but the major attraction is the home button – a rare 6.6 carat white diamond.
###PAGE###
Stuart Hughes iPhone 4 Diamond Rose Edition – $8 million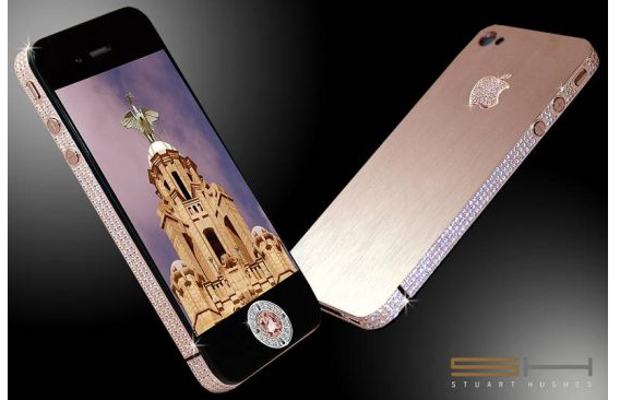 This body of this phone is decorated with 100 carats of flawless diamonds, and the Apple logo is formed with 53 more diamonds. Its home button features a rare 7.4-carat pink diamond.