Amidst its protest against online piracy acts of US, Wikipedia has released its official application for Android operating system based devices.
(Wikipedia had on Wednesday blackened all pages of the website as part of its protest against implementation of SOPA (Stop Online Piracy Act) and PIPA (Protect Intellectual Property Act) in USA.)


At this moment, the first version of the Wikipedia app allows accessing the pages and content in a simple aligned manner. The app doesn't support editing or creating a new page currently.


Notably, the Apple iOS platform received the Wikipedia mobile app back in August 2009. However, we don't expect the editing tool bars on the Wikipedia Android app any time soon.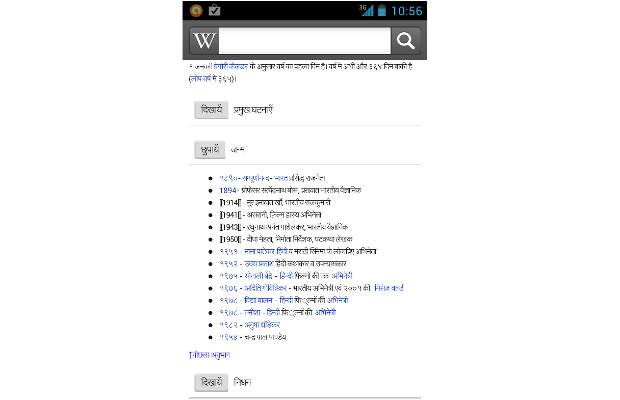 Wikipedia app for the Android platform allows accessing the knowledge pages in several different languages including the ones spoken as well as written in India. Users can go to the App Settings of the app and set the languages to Hindi, Marathi, Bhojpuri, Bengali, Tamil or any other Indian languages.
There is no support to edit any page entry or create a new entry in the Android version of the app. Wikipedia app for Android 2.2 or higher version running smartphones can be downloaded from Android Market.