Mobiliya, an AgreeYa Mobility company, in association with Wham! Mobiles today announced the launch of four smartphones, named as Wiry W1, WK41, WD38 and WK44. The devices are said to be available via all major retail channels in India.
Features available on the new Wiry W1, WK41, WD38 and the WK44 Wham! devices include AntiTheft, a safety-net feature enabling precise location and control of lost or stolen phones, which provides capability to access the device, retrieve information and subsequently lock or wipe the device clean; Child Mode enables free, fun and safe browsing for children, giving parents peace of mind and privacy protection with its childproof, yet child-friendly controls; and Map Me, a geo-location app that tracks the location of loved ones. The Wham! devices also allow users to challenge friends on-the-go with a virtual single- and multi-player puzzle game, Picture It.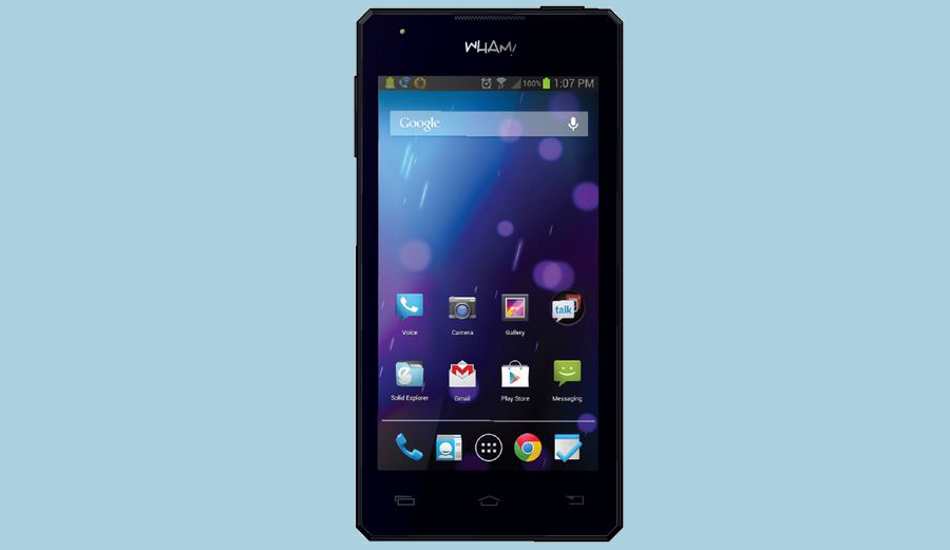 These handsets come with Android operating system, dual-core 1.2 GHz mobile processors and equipped with built-in 4GB memory, and 4-5inch AMOLED (active-matrix organic light-emitting diode) displays.
"The Mobiliya team is thrilled to be releasing these devices as the first of many offered through our partnership with the Wham! brand," says Krish Kupathil, CEO of Mobiliya. "Development of these innovative devices was achieved as a result of unprecedented expertise integration-from Mobiliya's differentiated mobile products and solutions to Wham Infocom's broad Indian market reach and consumer base. We are proud of the first-of-their-kind smartphones this collaboration has yielded. On the heels of this great success, Mobiliya looks forward to continuing to provide unmatched quality and innovation via additional soon-to-be-released Wham! Devices."
We will update the story as and when more information about the devices will be made available.