Wickedleak, an Indian company, has recently announced its first quad core processor based tablet, called Wammy Desire 2. The tablet instantly shot to limelight thanks to its quad core processor and price of Rs 9,999. Moreover, the quad core processor used in the tablet is the Exynos 4412 which is used in devices like Samsung Galaxy SIII smartphone, Samsung Galaxy Note, Samsung Galaxy Note II and Note 8.0. That makes it the cheapest devices with the noted processor.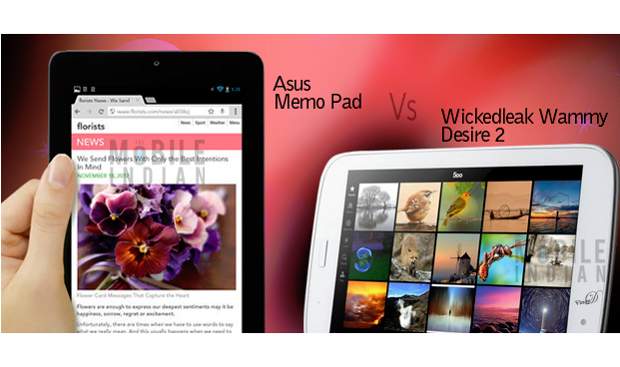 But at the same price, you could get also the Asus Memo Pad. Asus has been in the PC and tablet field for a long time and it has better brand value than Wickedleak. However, the Memo Pad has a single core 1GHz processor. So is it wise to get a better product or to choose a product of better brand?
Here is a comparison of their specification which would help you choose one between the two.
###PAGE###
Design and Display:
Wickedleak'a Wammy Desire 2 is much slimmer and lighter than the Asus tablet. To be specific, the Wammy Desire 2 is just 10.9 mm thick and weighs 298 grams while the Asus Memo Pad is 11.1 mm thick and weighs 370 grams.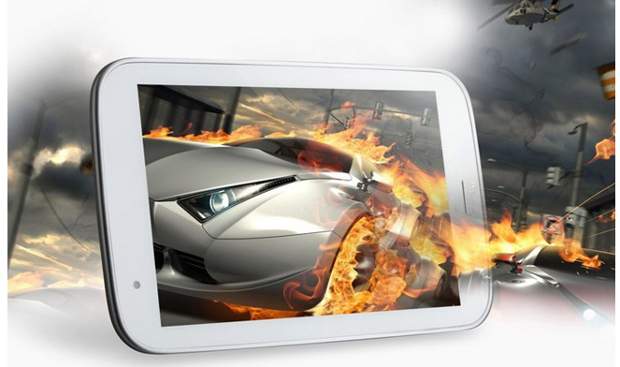 Both the tablets come with a 7 inch screen but the Memo Pad has only 600×1024 resolution as compared to the 800×1280. This means that the Wickedleak tablet's display has higher pixel density of 215 ppi than 170 ppi of the other.
###PAGE###
Processor:
There seems to be no contest in this arena as the Wammy Desire 2 has a powerful Samsung Exynos 4412 quad core processor which is then further supported by 1 GB DDR3 RAM and Mali 400 graphics processing unit.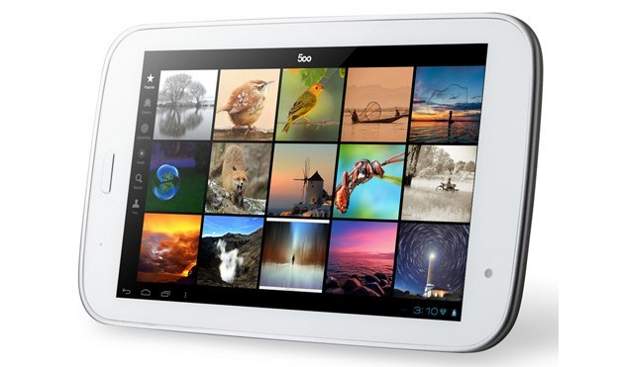 On the other hand, the Asus Memo Pad has a mere 1 GHz single core processor but has 1 GB RAM and the Mali 400 GPU.
###PAGE###
OS and Support:
Wickedleak is offering the Wammy Desire 2 in two OS versions: you can choose the Android 4.0 version or can take the Android 4.2 (beta) version of the tablet for the same price. Wickedleak has also said that the Android 4.2 version may have some bugs and it will release a stable Android Jelly Bean version by June 2013.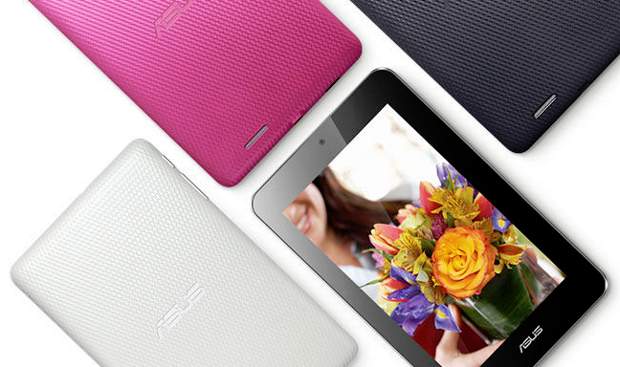 The Asus Memo Pad comes with Android 4.1 Jelly Bean version out of the box itself. Asus has however good track record of issuing OS upgrades for its products from time to time.
###PAGE###
Storage:
Asus Memo Pad comes in 8 GB and 16 GB internal storage variants but only 8 GB version is currently available in India. Anyway, there is a micro SD card slot to increase its storage to up to 32 GB.
The Wammy Desire 2 too comes with 8 GB of internal storage and has 32 GB micro SD card slot.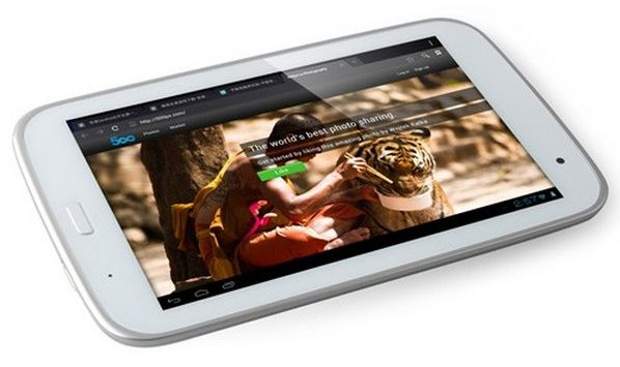 Camera:
The Wickedleak tablet has a 2 megapixel camera in the rear while a 0.2 megapixel camera is in its front.
The Asus Memo Pad has though only a 1 megapixel front camera.
###PAGE###
Connectivity:
Asus Memo Pad has WiFi (b/g/n), micro USB 2.0 and a 3.5 mm jack as connectivity options.
The Wickedleak Wammy Desire 2 though is relatively rich in terms of connectivity options with Bluetooth 2.1, HDMI output, WiFi, GPS, 3G dongle support, one mini USB port, and a 3.5 mm jack.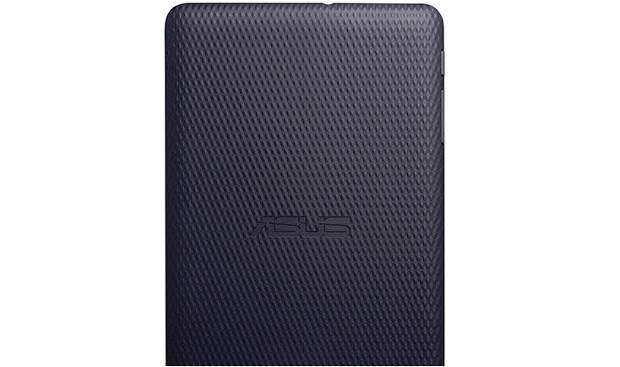 Battery:
With a 4270 mAh Lithium Polymer, which claims to provide 7 hours of talktime, the Asus Memo Pad sits pretty against the Wammy Desire 2 which has much smaller 3300 mAh battery though Wickedleak has not specified how much talktime it provides.
###PAGE###
Conclusion:
In a nutshell, the Wammy Desire 2 seems a better choice with its quad core processor, higher resolution based display and an additional rear camera. Also, connectivity features are plenty in the Wickedleak tablet.
However, if you are not concerned with these three advantages, then the Asus Memo Pad is a better choice as it probably has higher talktime thanks to its bigger battery than the Desire 2. Also, Asus is a better known brand than Wickedleak.