Viewsonic's 22 inch tablet will have a dual core 1 GHz processor with many other top end features, the company has told exclusively to The Mobile Indian.
Viewsonic has announced that it will unveil the tablet, called Android Smart Display VCD22, at the Computex event in Taiwan next week. However, it had not given any details at the time of announcement. But it has now given some exclusive details of the tablet to 'The Mobile Indian'.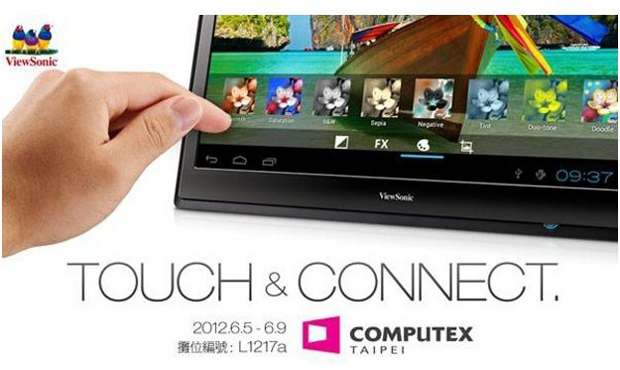 According to the company, the tablet will be based on Android 4.0 ICS and will come with TI OMAP 4 series Dual Core 1GHz processor. It will have a 21.5 inch capacitive screen with 1920×1080 full HD resolution with a 5 millisecond response time.
The display will also have a HD video camera with 1.2 megapixel resolution. In terms of connectivity, the Viewsonic Smart Display will have WiFi (802.11 b/g/n), Bluetooth V2.1, HDMI output, USB x 3 (include 1 OTG), and will also connect to DSL connection (Broadband) through RJ45 port.
The tablet will also have a micro SD slot for expandable memory. And will have SRS stereo speakers for good sound output. Viewsonic has said that it expects to make the tablet available in the market by July August, however it has not finalised its launch plans as of now.
Given the specification, it looks like a lower end all-in-one PC based on Android and as such we expect the pricing to be close to Rs 20,000 to Rs 25,000. However, Viewsonic might price it higher as it is designed with boardrooms in mind, where it will be used large and clear presentations etc.