Luxury smartphone maker, Vertu has officially launched its first Android operating system based smartphone, called Vertu Ti. Though the company has not publicly revealed its price, which can only be known if you contact a boutique of Vertu, a website has claimed that the phone would be selling for more than £14,000 which amounts to a hopping Rs 11,81,230. If true, then Vertu Ti would undoubtedly become the costliest Android smartphone in the world. However, according to GSMarena, its pricing starts from €7900 (Rs 5.71 lakh approximately) around for the most basic trim.
As far as specification goes, the Vertu Ti comes with a 3.7 inch display with WVGA resolution. It weighs 181-201 grams, which is definitely on the higher side for a smartphone but that is because its body is made off brushed titanium, polished black ceramic and black leather.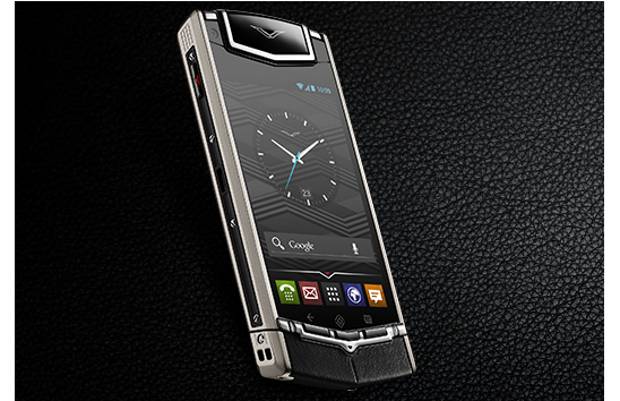 According to the company, Vertu Ti's body is made of 184 individual parts and each unit has been built by a single craftsman of the company in England.
"The casings are crafted from Grade 5 Titanium – a material selected to deliver strength, low weight and elegance. Vertu Ti's Titanium case is around five times stronger than any other smartphone," claimed the UK based company.
On the software front, it is not disappointing either. The Vertu Ti has Android ICS operating system with access to Google Play store. There is an 8 megapixel auto focus rear camera while in the front lies a 1.3 megapixel camera. There is huge 64 GB of internal memory as well. Though the exact nature of the battery used in the smartphone is not known, but according to Vertu, it gives a talktime of 7.2 hours.