What's in a name?," William Shakespeare once wrote in his famous tragedy play, Romeo and Juliet. But when it comes to Apple, there seems to be a lot in a name.
Apple has long been rumoured to be working on a 4-inch display bearing smartphone. Till now, reports claimed that it will be named as iPhone 6c or iPhone 7c and even iPhone 5E. But now a Chinese website claimed that the upcoming 4-inch iPhone will be called as iPhone 5SE. Here note that whether Apple will at all bring a 4 inch device this year or not is also a matter of speculation.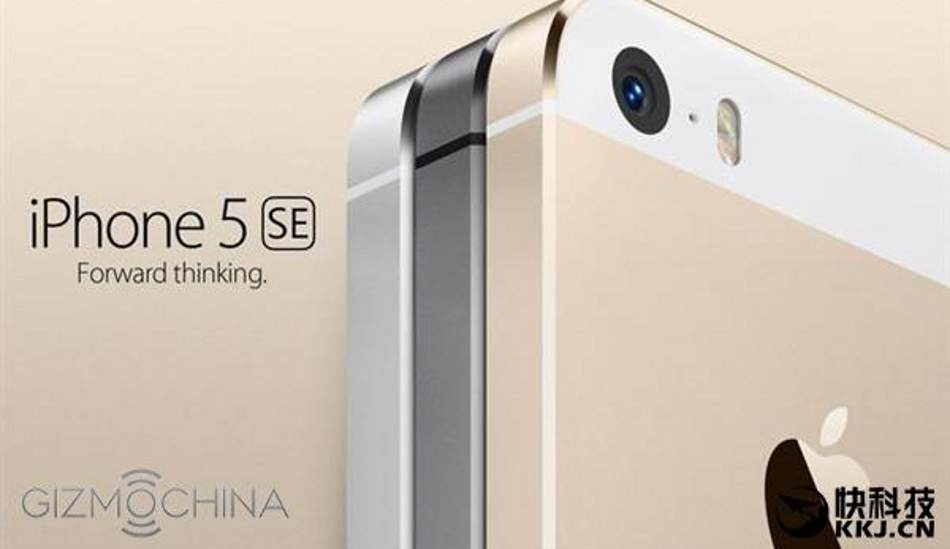 The website, the Gizmochina, further claimed that the phone will be available in two variants – one with 1GB RAM and 16GB internal storage while another will come with 1.2 GB RAM and 64GB internal memory. The 16GB variant, the report added, will be priced at 3688 Yuan (approximately Rs 38,107) and not 3288 Yuan as was claimed earlier. If launched, the 64GB internal storage variant will ofcourse fall in a higher price band.
The phone is expected to be powered by a A9 chipset along with 8 megapixel snapper on the rear and would have a 1624mAh battery, the website said. The iPhone 5SE also said to support NFC and VOLTE (Voice Over LTE) support and is expected to come in three colors variants.
Apple brought the iPhone 5C back in 2013 along with iPhone 5S but it was discontinued the following year after it failed to attract buyers. Apple skipped launching its successor in 2014 as well as in 2015. But now many analysts are hopeful of seeing a successor of the iPhone 5C. Note that Apple announces its new devices in September every year. So there is still a long time to go and such reports are expected to come in every now and then.