While dual SIM phones are getting popular by the day, manufacturers are experimenting with triple SIM phones too. While the category has been there for some time now, MNC brands like LG and Motorola have started showing their interest only now.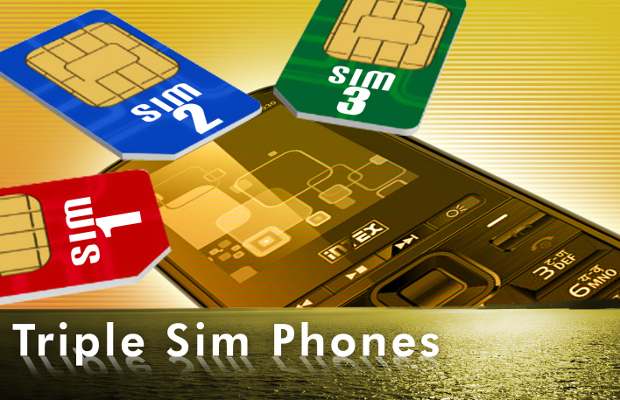 Apart from these there are Indian players like Micromax who show renewed interest. Like the dual SIM phones, which started as a feature in entry level devices (smartphones are a very recent phenomenon,) triple SIM phones too are only available in the entry level segment, which limits buyers' options. Even so we have put together some of the triple SIM phones you can buy just now.
###PAGE###
LG A290
A290 is the first triple SIM phone from LG to support three GSM SIM cards. It comes with a 2.2 inch screen and alpha numeric keypad. The phone's internal memory is merely 19 MB, which can be increased by up to 4 GB. There is an audio/video player and FM radio to take care of entertainment needs. The device has a 1.3 megapixel camera for photography. And you can save up to 1,000 contacts in the phone besides another 750 in the three SIM cards.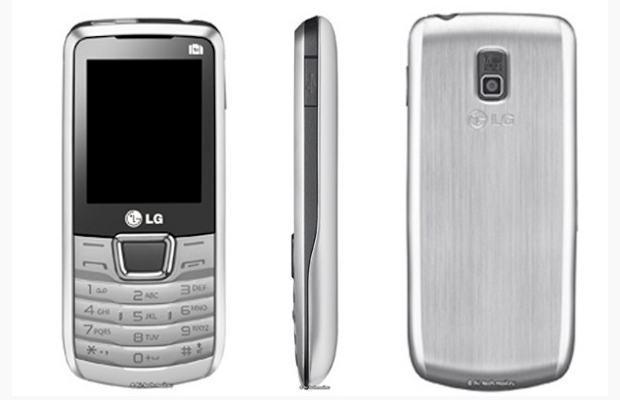 The phone is available for Rs 3,800.
###PAGE###
Micromax Q36
Micromax has just launched this phone, called the Q36, that comes with a Qwerty keypad and triple SIM support (GSM+GSM+CDMA). There are separate buttons for all three SIM cards so that they are easily accessible. The one for CDMA is marked with a 'C' and one can make a call directly from a particular SIM by pressing the associated key. The phone is priced at Rs 4,299.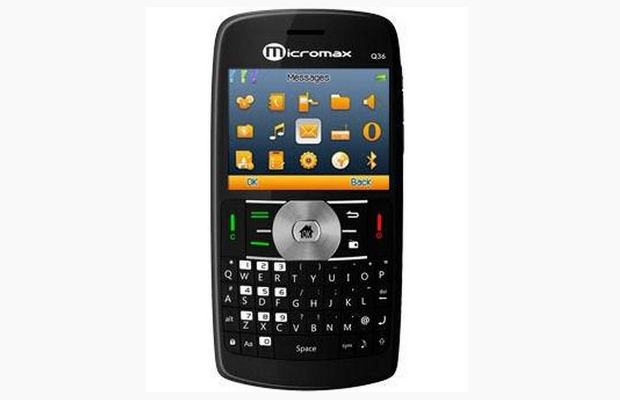 Micromax Q36 has a 2.3 inch screen with 320 x 240 pixel resolution. It also has a VGA camera with support for 640 x 480 pixel resolution. The camera also supports digital zoom. The phone has an audio and a video player with support for MP4, MIDI, WAV and MP3 files.
For connectivity, the Q36 has Bluetooth, GPRS and a USB port. The phone's memory is expandable up to 8 GB, and there is a 1450 mAh battery that is said to support 5 hours of talktime and 200 hours on standby.
###PAGE###
Beetel GT 415
Bettel's GT 415 is a bar shaped triple SIM phone with support for two GSM and one CDMA SIM. This phone too has an Alpha numeric keypad only and a VGA camera for photography.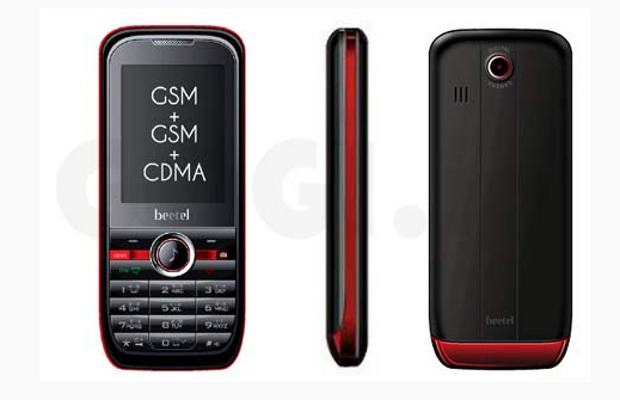 It has a video player with support for MP4, 3GP and AVI. For connectivity you get Bluetooth and GPRS. The phone also has an audio player and wireless FM.
The company claims 6 hours of talktime and 500 hours standby time for this phone. It is priced at Rs 5,000.
###PAGE###
Zen M111
Zen Mobile M111 comes with support for three GSM SIM cards. It has a 2.4 inch screen and alphanumeric keypad. The phone also gets a 1.3 megapixel camera and an audio-video player with good file type support. For connectivity there is Bluetooth and GPRS. The company claims 5 hours of talktime and 280 hours of standby time.


The phone supports up to an 8 GB microSD card and is priced at Rs 2,900.
###PAGE###
Motorola EX117
Motorola EX117 is the triple SIM version of Motorola's dual SIM EX115. This has recently been announced and is expected to hit the market in a few days. The phone has a Qwerty keypad and 2 inch display. It gets 50 MB memory and is expandable to 32 GB. Apart from this the device has a 2 megapixel camera, Bluetooth, and GPRS connectivity.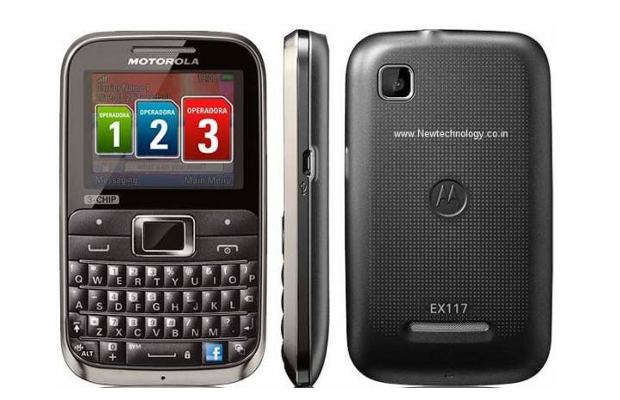 The phone is expected to be priced at Rs 5,200.