Believe it or not, a Taiwanese smartphone display maker has said that transparent smartphones would become a reality this year itself. The company, called Polytron, has also displayed a prototype of a transparent smartphone, as shown in the picture.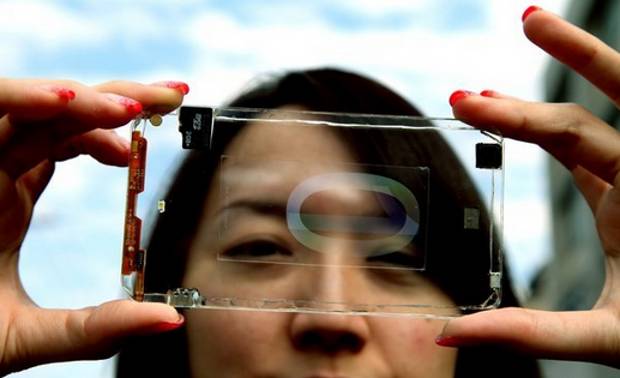 According to reports, the prototype was made by a special type of glass that is light weight and features a transparent screen and body. However, components like battery, camera, micro SD card slot are visible. However, the prototype smartphone was not functional.
However, Polytron has not revealed how much the transparent body would cost.
Innovations in the smartphone market are not new. Samsung last year displayed its flexible display called Youm and is likely to bring handsets with the display in near future as well.