Numerous new brands have arrived in the smartphone segment, thus bringing prices down. Only some time ago, users had to spend more than Rs 15,000 for features such as the ability to install and uninstall apps, push mail, multi-tasking etc. All this is now possible for less than Rs 10,000.
Here is our list of top smartphones available for less than Rs 10,000. The technology market is changing rapidly all the time so the choices may vary with time. Also, these prices are the approximate market price, and may be slightly different depending on the retailer.
Spice MI 310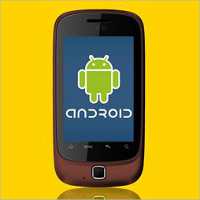 The bar shaped MI-310 has a big capacitive touchscreen which measures 3.5 inches but runs with a slight lag. There is a track pad at the bottom of the screen. The phone runs on Android 2.2 Froyo and there are five home screen options which can be customised simply by dragging and dropping.
Multi-tasking works well on the phone. This means that it is actually possible to run several apps simultaneously on the phone. Unlike smartphones with similar specifications the handset doesn't slow down even if you run several apps at once.
It runs a 600 MHz processor, which looks average, but when it is considered with the actual performance of the phone and the price, it looks all right. It is available only in brown colour, which may be a sore point for some style conscious users who would like more choice.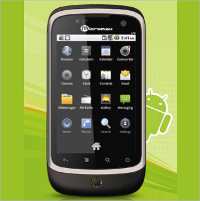 The phone looks sturdy, but the 2 Megapixel back facing camera is nothing to write home about. For connectivity and data transfer there is 3G, WiFi and Bluetooth 2.1. The phone also comes pre-installed with several useful apps including Naukri, Nimbuzz and Facebook.
Micromax A70
When it was launched the Micromax Andro A70 was among the most keenly awaited, especially due to its expected price, which was around Rs 8,000. Some technology blogs believed it would be just a minor upgrade over the existing Micromax Andro A60, but the improvements turned out to be better than expected.
This is one sturdy phone, which looks slightly like the Nexus One, and the design appears more attractive due to its curvaceous ends.
Micromax Andro A70 runs on Android 2.2 Froyo and a 600 MHz processor, just like the Spice MI 310. It has a 3.2 inch multi touch capacitive screen, a Proximity Sensor and a gravity sensor.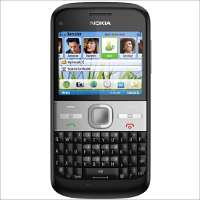 The phone's 5 megapixel auto focus camera delivers good pictures, but those who have tried to initiate video calls with the front facing camera have failed to do so. Over all, though, Micromax Andro A70 is a good way for users to enter the Android ecosystem.
Nokia E5
Nokia E5 has a robust design and body. In addition it has a good battery and a physical QWERTY keypad. It runs on a 600 MHz processor, 256 MB of RAM and Symbian S60 operating system.
The interface is just like that of the older S60 phones &#151 there is no auto focus in the camera and no support for video calls. Most users require mobile phones for calls, texting and email management and Nokia E5 does the job admirably.
Sony Ericsson W8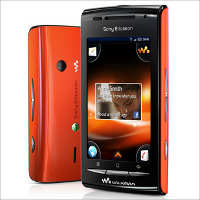 Sony Ericsson W8 is one big reason for music lovers to celebrate. The new version of Sony Ericsson W8 runs on Android 2.3 Gingerbread operating system.
The phone weighs just 115 grams, has a 3.2 inch HVGA (half size video graphics array) capacitive touch screen, though the best part is its 1 GHz processor, which is much better than the other phones we have talked about so far.
Social network lovers would love to know that it has deep Facebook integration, which means it can be accessed from almost any area of the phone, be it a music player, phone book, picture gallery or even calendar.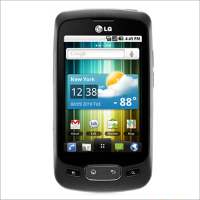 LG Optimus One
LG Optimus One arrived with the target of providing one big Android hit for LG, and it has succeeded in doing just that. It is not a super star but for those users who are looking for the benefits of an Android smartphone at a decent price, LG's Optimus One fits the bill perfectly.
It runs on a 600 MHz processor, just like most of the other phones on this page. Everyday tasks such as emailing, Messaging and browsing are a breeze, but those who are used to high end smartphones will obviously notice the lack of punch.