Android Market has about 250,000 apps covering a wide range of subjects such as entertainment, news, game, utility and education. Here are the top apps which we think will be extremely helpful for the users.
The younger readers hooked to their Angry Birds title may not be pleased with the following apps, but those looking to improve their knowledge base and expanding their skills would definitely love the chance.
Algebra Tutor (Free)
Whenever the users need to do some review of the basics of Algebra, this Android app will come handy. It gives users instructions for every step and points out the mistakes made by users as well.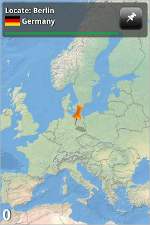 The Algebra Tutor app is good for all who would like to revise their knowledge, but the beginners should first learn Algebra from a real world teacher.
You can download the app here: market.android.com
MapMaster (Free)
The MapMaster app for Android offers several challenges with varying difficulty levels. A best part of it is that all the maps in this are available offline so there is no need for the users to have Internet connection.
Users are given 25 seconds to place the pin at the right location, points are given to users depending on how closely they have got the location right. They also have the option to zoom in to get the location right.
Download the app here: market.android.com
Memory Trainer (Free)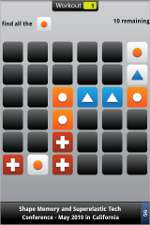 Memory Trainer has been created based on the assumption that regular brain exercises help users improve their memory. Even those who don't believe this assumption find it appealing and interesting &#151 you would get a feeling that your time is being used productively.
The numerous mini games within the app challenge the users' brains by asking them where the objects were located, and the scorecard keeps building up over a period of time. Most users have reported a direct correlation between their scorecard and memory skills developed over time.
Go through the link to get the app: market.android.com
Formulas Lite (Free)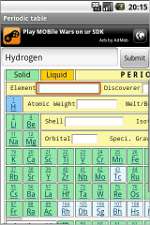 The Formulas Lite app comes armed with most of the important formulas for math, chemistry and physics. Users can also work with the formulas with scientific calculator, and get to know some interesting trivia about the formulas they are reading on their phone screen.
Link: market.android.com
Celeste (About Rs 90)
This app uses camera of the phone and shows cosmic bodies, their direction of movement and their path in the sky. The app also comes pre-loaded with interesting facts about the cosmic body visible through the camera, or its image.
For example, if the users point the camera of the phone towards the sun, the app tells them how much time the sunlight takes to reach the earth, or which spacecraft has been sent towards the sun to find out more about it.
You can download the application here: market.android.com