Camera is one of the important aspects of a mobile phone, and many in fact choose a handset on the basis of its lenses. Considering this, we had tried to zero in on the top 5 camera phones in a report in the month of June.
But, since then a lot of things have changed in this arena. From the June list, many camera phones such as Xperia X10, HTC Desire HD and Nokia C6- 01 have been replaced with newer devices.
Nokia N8 &#151 12 megapixel (Price Rs 22,000)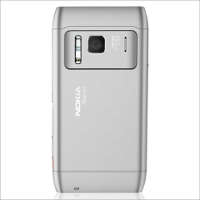 Nokia N8 is by far the best camera phone ever made by any mobile manufacturer. It boasts of Carl Zeiss optics, a 12 megapixel 1/1.183 inch optical format CCD image sensor, Xenon flash with automatic red-eye removal and auto focus.
With the Symbian Anna upgrade, the Nokia N8 has gotten newer video recording capabilities and can record HD 720P videos with continuous auto focus. Besides, N8 users can record videos in 30 frames /second as opposed to 24 frames/second earlier.
Not just the camera, the N8 is an equally excellent device with good hardware and a very responsive and vibrant 3.5 inch touchscreen which makes usage of this device a breeze.
Samsung Galaxy SII &#151 8 Megapixel (Price Rs 29,000)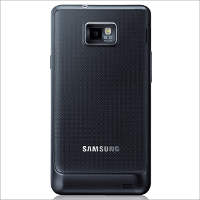 Samsung's flagship mobile phone device is by far the fastest Android smartphone available to the Indian customers. The Galaxy SII is powered by a 1.2 GHz dual core processor and comes with a 4.3 inch Super Amoled plus screen and 16 GB inbuilt memory.
The device has an 8 megapixel auto focus camera with LED flash. The device manufacturer has managed to keep the size of the device slim even while incorporating a higher resolution camera. In terms of video recording, the SII offers 1080p HD video recording at 30 FPS. In fact, it is the highest ever frame rate attained by a smartphone in terms of video recording.
Although Samsung Galaxy S2 is available in two different memory capacity variants around the world, Samsung has announced only the 16GB version for its users in India.
HTC Sensation &#151 8 Megapixel (Price Rs 30,000)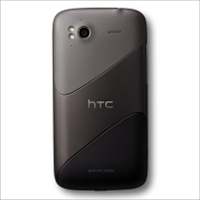 The Sensation is HTC's first ever phone to feature a 1.2 GHz processor supplied by Qualcomm and a whole new interface with the latest HTC sense 3.0 UI. Coupled with the latest Android operating system, this device works flawlessly and offers users unparalleled performance.
The Sensation features an 8 megapixel camera which is capable of recording high definition videos in 720p HD resolution. The quality of the camera is good with both stills and videos.
The camera also features auto focus but if still the user wants to do some manual tweaking with the pictures, the HTC Sensation allows touch focus making the camera focus on the point where the user wishes to.
The device features a 4.3 inch qHD resolution based touchscreen that makes watching pictures and videos fun.
Apple iPhone 4: (5 megapixel, Price Rs 34,000)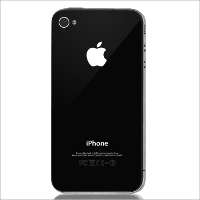 The iPhone 4 comes with a sleek, sharp and thinner design than its predecessor. The fourth-generation model of Apple iPhone comes with a 3.5 inch screen with 640 X 960 pixel resolution known as the Retina display, the highest resolution display ever built into a phone, and FaceTime for video calling.
The phone has a 5 megapixel camera as compared to the 3 megapixel in the earlier version. The camera has an LED flash also for illumination. The 5 megapixel snapper uses one of the best image sensors to reproduce life like colours with detail and variance.
The iPhone's camera is considered to be one of the best because of its easy to use interface and speedy performance as well. Users can also record 720p HD video and get functionalities like touch focus and Geo tagging. Now apple users can also make use of the Apple iCloud service to store their pictures; Apple is offering 5 GB of space free to every apple device user.
Sony Ericsson Xperia Arc (8 megapixel, Price Rs 29,000)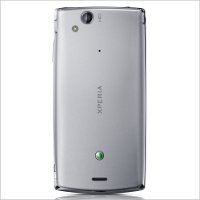 Sony Ericsson has always been known for its world class camera phones that offer best in class photography options and results. But Sony Ericsson has a new pinnacle now in the form of the thin and sleek Xperia Arc.
The Arc features an 8.1 megapixel camera with HD video capability featuring Sony's exclusive Exmor R (CMOS) based image sensor that enhances still images and videos even in low light conditions
The Xperia Arc is powered with a 1 Ghz processor from Snapdragon including a dedicated Adreno 205 graphics engine for faster operations and a 4.2 inch touchscreen display.
The phone features 512 MB of RAM and 364 MB of ROM for speedy operations. It also comes bundled with an 8 GB micro SD card and can manage up to 32 GB of external storage.
The phone also features touch focus, which allows the user to manually select which area to focus on while capturing an image. The user can also leave the phone on full auto mode or can select smile detection for that perfect shot.