Mobile World Congress is one event where all the companies related to mobility industry like to disclose their plans for the year ahead. And this year was no different; almost all the big manufacturers have announced some exciting mobiles and tablets which may be launched in this year itself.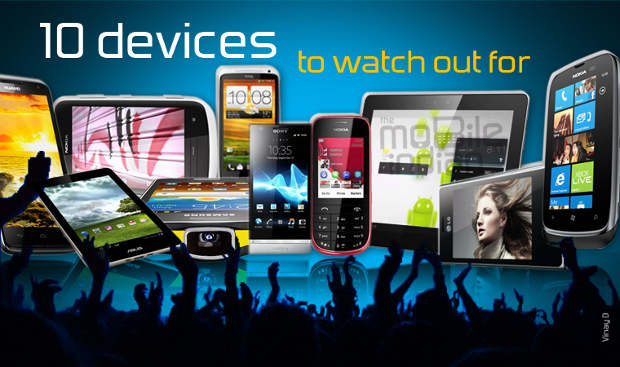 There are many devices that are just improvement over what is already available while others promises to be game changers. Here is our pick of devices that promises to be just that – The game changers.
Nokia
Nokia, which is struggling to retain its market in both smartphone as well as feature phone segment, seems to be trying all sorts of things to make a comeback.
At this year's MWC, it launched phones in three different categories – a new Asha series of feature phones, a low cost Windows Mobile based smartphone and a high end Belle device with a superb camera.
All of them deserve their place in the list as they can prove to be true game changers.
###PAGE###
Nokia Asha 302
Nokia Asha 302 is Nokia's first Series 40 phone to support Mail for Exchange, giving people access to their emails, contacts and calendar on an exchange server. It has a Qwerty keypad and a 2.4 inch display. The Nokia Asha 302 is powered by a 1 GHz processor. It offers 3G and WiFi connectivity and a 3.2 megapixel camera.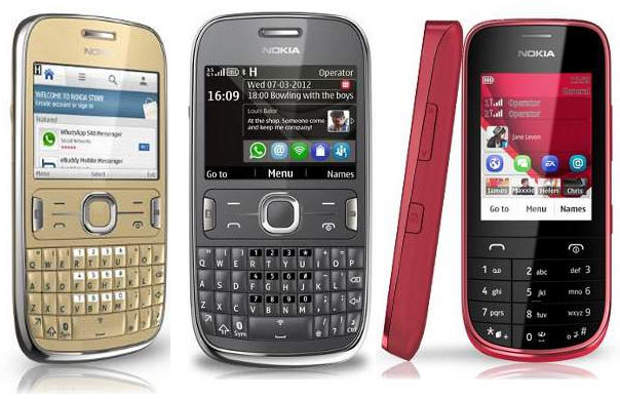 Shipment of Nokia Asha 302 has already been started and the device is priced at Euro 95 or approximately Rs 6,300. Nokia has also announced Asha 202 and Asha 203 at the event which are priced lower than the Asha 302 but do benefit from Nokia's added services push.
While the hardware and some of the services of Asha 202 and Asha 203 are smartphone like, that is not the real game changing stuff. What is more interesting is the fact that Nokia has improved its Nokia Life tools services, added few premium games for free, and is trying to push the service envelop further for a feature phones across its Asha and S40 lineup of phones.
###PAGE###
Nokia Lumia 610
Despite Nokia and Microsoft joining hand, Windows Phone market share is still less than 1 per cent. One of the reasons could possibly be the lack of entry level smartphones on this platform, which is one of the strengths of its rival Android platform.
With Lumia 610, Nokia and Microsoft have addressed this concern to a certain extent. The phone expected to retail at Rs 12,500, will feature a 3.7 inch screen, 5 megapixel camera, GPS, 3G, and all the other bells and whistles of a smartphone along with Nokia's quality hardware.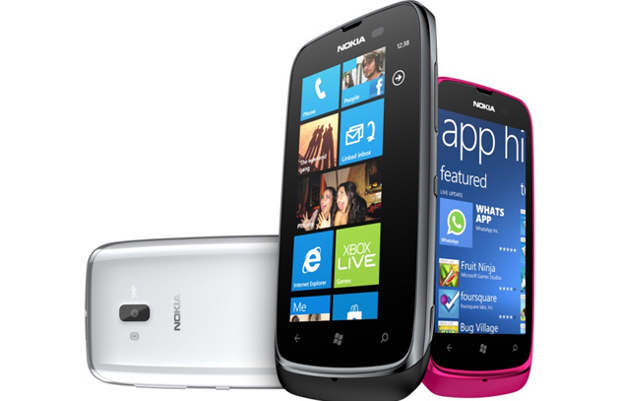 And at least in terms of price and specifications, it will be a match to Android phones. Infact, in some cases it could prove to be better than some Android phones available in this price segment.
Lumia 610 will also mark the debut of Windows Phone Tango, which is the version aimed at lower end of the Windows Phone segment.
###PAGE###
Nokia 808 Pureview
This 41 megapixel camera totting phone is already making waves in the gadget world. It has been awarded as the 'Best New Mobile Handset' at the Mobile World Congress by a panel of industry experts.
And the reason is obvious – the phone brings camera capability to a phone that was not even heard in the mainstream cameras itself. With a 41 megapixel camera, and intelligence to down size the image to enable easy sharing without introducing distortions, is simply amazing.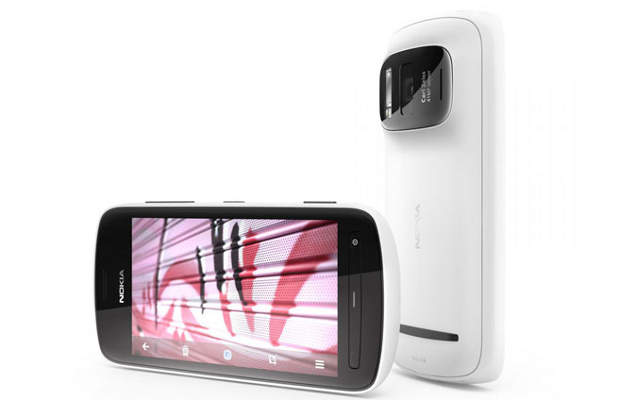 NoKia 808 Pureview features a 4-inch Amoled ClearBack display that has a 2.5 D curved glass made using the Corning Gorilla Glass technology. This Nokia smartphone features maximum thickness of 18 mm at the camera module portion and houses a single-core 1.3 GHz mobile processor with 512 MB RAM. By default, the smartphone comes with 16 GB on-board storage and can support up to 48 GB micro SD card.
The 41 megapixel Carl Zeiss image sensor comes with Xenon's automatic fill flash. Bearing the f/2.8 aperture, the 41 megapixel camera promises 7728×5354 resolution image in 16:9 format. The camera also supports up to 4x digital zoom without compromising on the quality. Of course, it allows capturing full 1080p HD videos at 30 frames per second with up to 3x Zoom while for the 720p HD resolution one can go up to 6x zoom.
Even on the pricing front, Nokia has done well, keeping the price of NoKia 808 Pureview close to approximately Rs 30,000 (Euro equivalent). Since the phone has not been announced for India, its exact price for the subcontinent users cannot be ascertained now.
Sadly, it uses Nokia (Symbian) Belle operating system, which is an OS that Nokia has already decided to Junk and would have been better if they chose the Windows Phone which they have adopted as their smartphone platform.
###PAGE###
Samsung Galaxy Beam
We have seen feature phones in India with LED projectors, but none of them were of the quality that you can consider as a serious device, and that shows in the sales charts.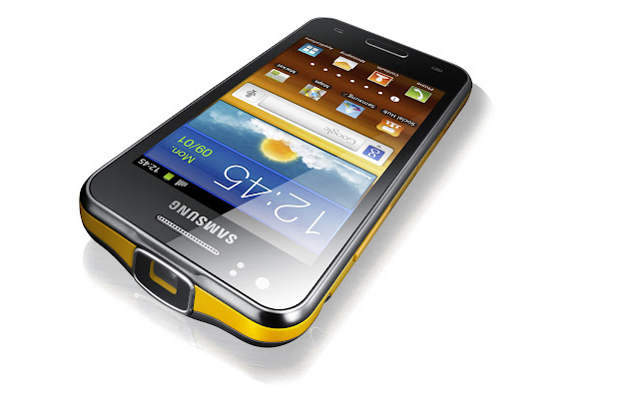 Though this is the third phone from Samsung to have a pico projector but this time around its implemented on a mid range Android smartphone. This makes us believe that more such phones will be coming in near future.
The Galaxy Beam features a dual core 1 GHz Processor with a whopping 6 GB RAM which will ensure performance in applications, multitasking and flawless projector performance. It features a 4 inch capacitive touchscreen with a 480 x 800 pixel native resolution.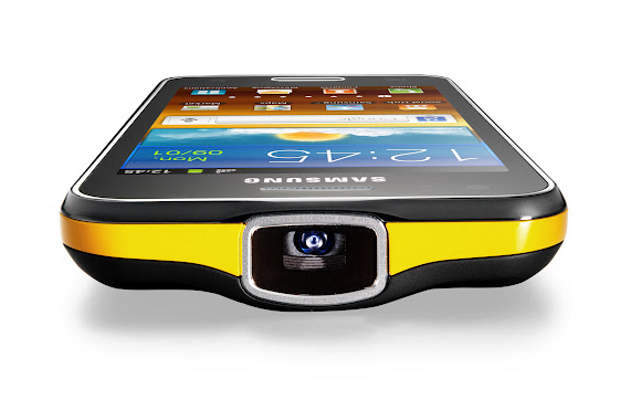 The phone features HSPA+ ">HSPA 3G connectivity for faster data transfers. The smartphone is powered with the slightly outdated Gingerbread 2.3.4 operating system that is expected to be upgraded to Android Ice Cream Sandwich soon. The Beam also features a 5 megapixel rear camera capable of video recording in HD 720p resolution besides the 1.3 megapixel camera for video conferencing and video calling.
Samsung has not announced its price, but the Galaxy Beam is expected to hit the retail selves soon for a price below Rs 20,000.
###PAGE###
Asus MeMo 370T
Asus has recently announced its Memo 370T tablet, which comes with a 7-inch LCD display, Tegra 3 quad-core processor, Android 4.o operating system and an 8 megapixel camera. But the game changing fact is that the tablet is priced at just Rs 15,000.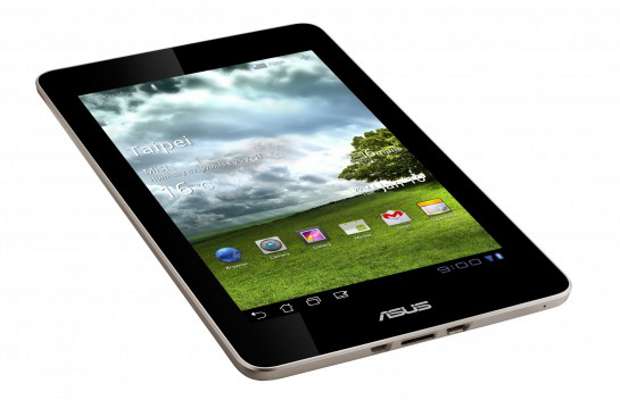 None of the tablets in the price range – like The Samsung Galaxy 7 Plus, HTC Flyer, or the Blackberry PlayBook – comes even close to the kind of specifications that Asus. In fact, all tablets with such specification cost Rs 10,000 more, which is the reason why we call this price a game changer.
###PAGE###
Huawei Ascend D1 Q
The new Ascend D1 Quad phone features a 4 core processor, 12 core GPS, 4.5 inch HD display, 8 megapixel camera and 1800 mAh battery.
Notably, the smartphone comes with a Huawei chipset. Only Samsung is the other handset player with its own chipset.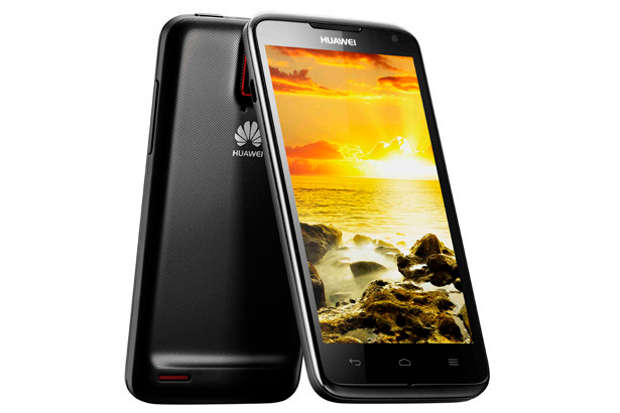 Being a Chinese player, the pricing will be another key advantage of the Ascend D1 Q which is expected to be much lower than the other European, Japanese and Korean brands.
Apart from Ascend D1 Q, Huawei has also announced Ascend D Quad XL and Ascend D1 smartphones. The Ascend D Quad XL comes with a 2500 mAh battery which lasts two to three days of normal usage. The Ascend D1 runs on a 1.5 GHz dual core CPU and has a 1670 mAh battery.
###PAGE###
Huawei MediaPad 10 FHD
The tablet, called Huawei MediaPad 10 FHD, has a Huawei 1.5 GHz quad core processor, Google Android 4.0 operating system and a 10 inch IPS high definition display screen.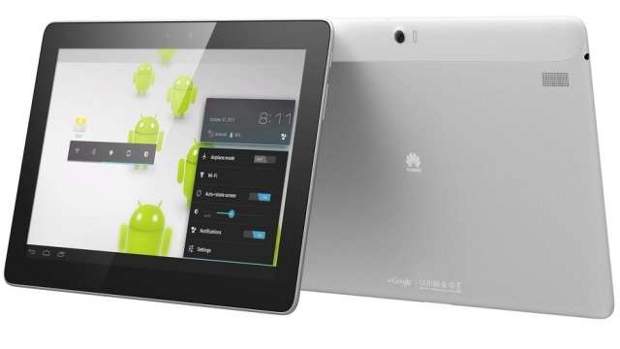 Huawei MediaPad 10 FHD enables high speed wireless access of up to 84 Mbps ( HSPA+ ">HSPA+ 21/42/84 Mbps), while at the same time supporting a number of network standards including LTE.
The tablet also boasts the industry's highest screen resolution and high definition 1920 x 1200 pixel IPS display that supports multi touch. Huawei has fitted an 8 megapixel auto focus rear camera and a 1.3 megapixel front camera in this smartphone. The tablet has a unibody design made of aluminum alloy. It is 8.8 mm thin and weighs only 598 gram.
###PAGE###
HTC One series
HTC has announced its latest 'One' series of Android based smartphones including One X, One S and One V. All these phones will focus on better camera and sound experience.
HTC has been lagging in the Android race for quite some time now, and their strategy to regain that market share is through value addition.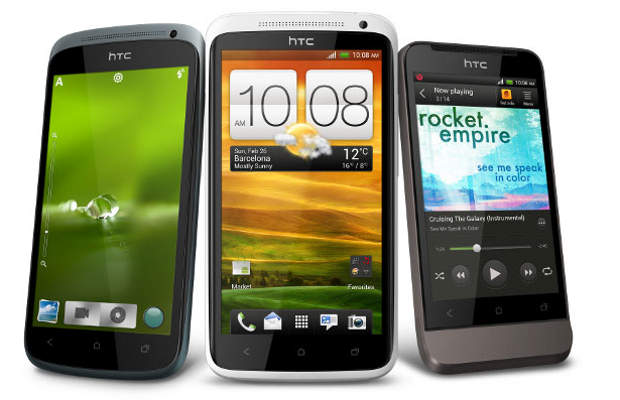 The three phone series is also good on pricing as it address all three low, mid and high end range. The high end HTC One X will come with 1.5 GHz Super 4-PLUS-1 (Quadcore) Nvidia Tegra 3 mobile processor with an integrated fifth battery saver core and a high-performance 12-Core Nvidia GPU. It also comes with a large 4.7-inch, 720p HD screen with contoured Corning Gorilla Glass.
The mid end HTC One S will feature Qualcomm Snapdragon S4 processor with up to 1.5 GHz dual-core CPU. The smartphone has a 4.3-inch screen with contoured Corning Gorilla Glass display.
HTC One V will be the cheapest of the series and will feature a 1 GHz processor, and a 3.7 inch touch screen. It will have a 5 megapixel camera.
All of them will feature Android 4.0 OS. These phones if they deliver on what is being claimed can surely turn the tide in their favour. It will give them good marketing fodder to market these phones as well.
###PAGE###
LG Optimus L series
LG, which competes well with Samsung in all other areas, has been a laggard in the Android smartphone space as it is too slow in launching new phones while on the other hand most of their phones were entry level, which resulted in low brand recall as far as phones are concerned.
However during this years' MWC, LG has shown a lot of keenness to make it big. It launched Optimus Vu which is a 5 inch Samsung Note challenger as well as a range of product under its new L series.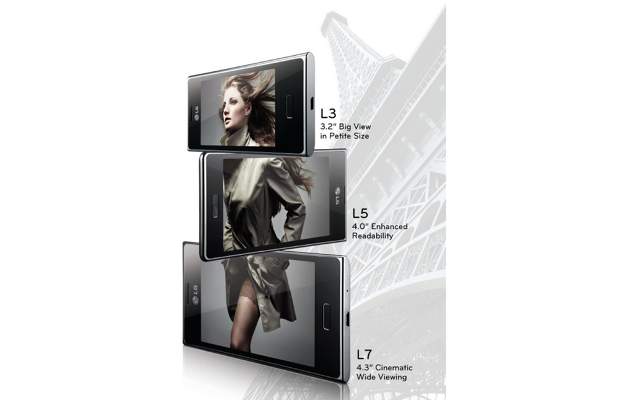 Under the new L-Style design strategy, the Google Android OS running Optimus brand smartphones will feature metallic elements on the body, slimmer look, better keys placement and comfortable form factor.
The three phones launched under the new series are Optimus L3, Optimus L5 and Optimus L7.
The Optimus L3 features 3.2-inch touchscreen display with 3 megapixel camera and runs Android 2.3 Gingerbread. Sporting a 4-inch touchscreen display, the Optimus L5 is the middle brother with Android 4.0 Ice Cream Sandwich. While the flagship Optimus L7 will feature 4.3-inch touchscreen display and will feature a 5 megapixel camera.
There were other important phones from LG announced including the latest version of Optimus 3D. All these launched put together LG seems to be one of the most important mobile phone brand to watch out for in the next year.
###PAGE###
Sony Xperia P
Sony had announced the Xperia P smartphone at MWC 2012. The Xperia P features a unique aluminum unibody design, which is integrated with the transparent bar similar to the Xperia S.
Xperia P sports a 4-inch display with Sony's new 'White Magic' display technology on which the company touts best in class visibility, 8 megapixel camera with Exmor-R (Sony's tech) technology, NFC capabilities, HDMI output and synergy with Sony's suite of services. All this based on a dual-core processor and Android 2.3 (will be upgraded to Android 4.0.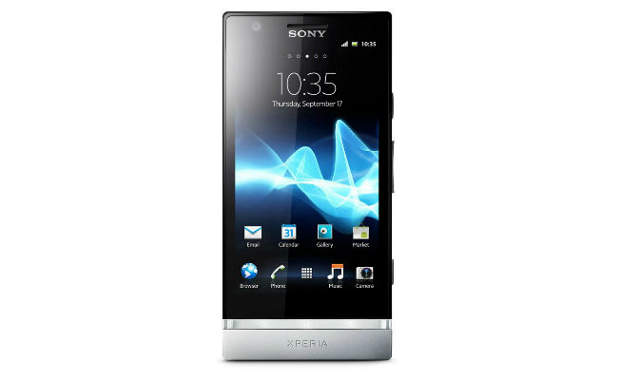 Sony has also announced a unique docking system, the SmartDock, which will enable users to connect their Xperia smartphones with their HDTVs and will offer ability to add input devices like a keyboard and mouse enhancing the productivity capabilities of the smartphone. The phones will be launched in next few months.