In the last few weeks' lot of new smartphones were launched in different price brackets in India. These launches have certainly given lot of options to consumers for consideration who are planning to buy a new smartphone.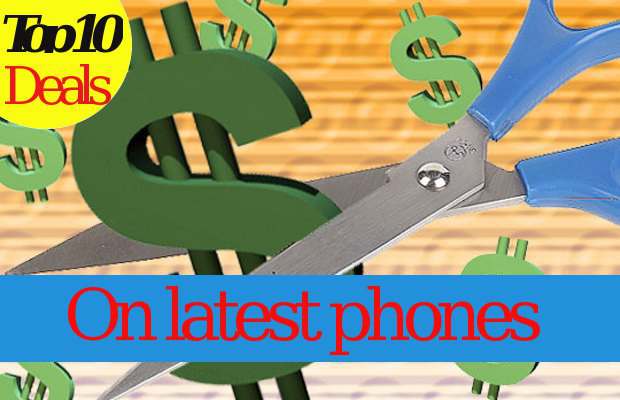 With online retailers expanding their business like never before, it's been raining deals virtually. So before you head to your local shop to purchase a mobile do not forget to check out with the online retailers.
Here are 10 such best deals available through online retailers.
###PAGE###
Nokia Pureview 808 (Rs 31,800)
Nokia 808 Pureview with a 41 megapixel camera stands tall among mobile phones.
The phone was result of two years of hard work from Nokia and Carl Zeiss. Its camera is coupled with a Xenon flash and comes with camera like f/2.8 aperture and promises to capture 7728×5354 resolution images in 16:9 formats along with full HD videos in 30 frames per second. By far this is the maximum ever number of megapixels or resolution ever to be supported by any smartphone.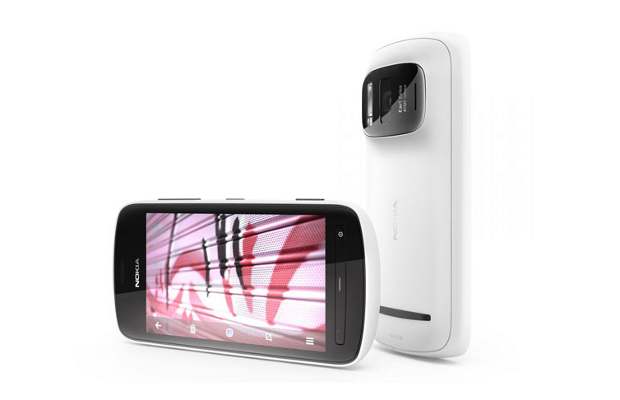 Other than that the phone has decent features if not outstanding including a single-core 1.3 GHz mobile processor along with 512 MB RAM. It is based on the Nokia Belle operating system and comes with 16 GB on-board storage with support up to 64 GB micro SD card.
Nokia 808 PureView features a 4-inch Amoled Clear Black display with 640×360 pixel resolution and has been built using Corning Gorilla glass technology for more strength.
The phone is priced at Rs 34,000. But most online stores are offering it for Rs 31,999 and the cheapest price is from Rediff Shopping which is offering it for Rs 31,800.
###PAGE###
HTC One S (30,999)
HTC One S comes with 1.7 GHz dual core processor and is priced at Rs 33,590 which considerably cheaper than the One X but only major down side is its smaller screen compared to 4.7 inch screen of One X. The HTC One S has a 4.3 inch Amoled display which has a 540×960 resolution. It weighs just 119.5 grams. The processor is powerful enough for normal users not to be able to distinguish the difference is that One X has a bigger quad core processor while it has a dual core processor.
The One S comes with Android 4.0 operating system with HTC Sense 4 user interface, and will be one of the first devices to get upgraded to Android 4.1 Jelly bean by HTC. It has 16 GB internal memory storage with 1 GB RAM. Additionally, HTC is offering 25 GB of Dropbox (cloud) storage for two years.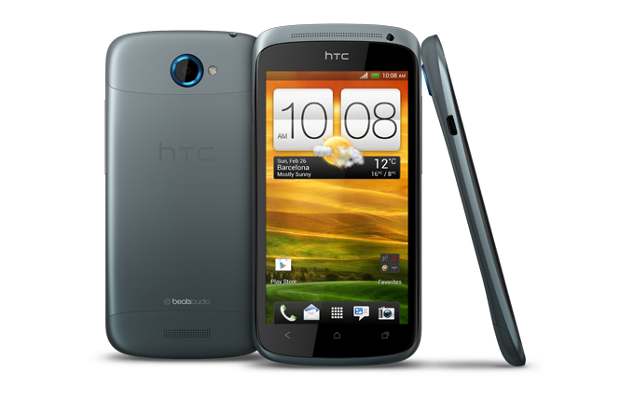 Like One X, it comes with 3.5 mm jack, Bluetooth, WiFi, DLNA, and a USB port for connectivity. There is an 8 megapixel autofocus camera with LED Flash in One S. The rear camera is capable of capturing 1080 pixel based true HD videos. There is a front VGA camera too for video chats.
Like One X, the camera of One S is capable of capturing multiple snapshots at a time and can also capture images in the midst of capturing videos as well. The rear camera is also able to capture high quality slow motion videos while its video stabilisation feature removes shaky motions while you are capturing a video.
The HTC One S comes with a 1650 MAh battery as opposed to the 1850 mAh battery of the One X which impressed us a lot.
The phone is normally selling for around Rs 33,000 but Buytheprice.com is offering it for Rs 30,999 only.
###PAGE###
Motorola RAZR Maxx (Rs 29,999)
The phone's 3300 mAH battery, which is by far the largest than any smartphone, provides claimed talktime of more than 17.6 hours on a single charge. On top of that the phone is stylish and sturdy with waterproof and shockproof design.
The Android 4.0 based phone comes with a 4.3-inch Super Amoled Advanced display. And the best part is that despite a big battery, the phone is incredibly thin at just 8.99 mm.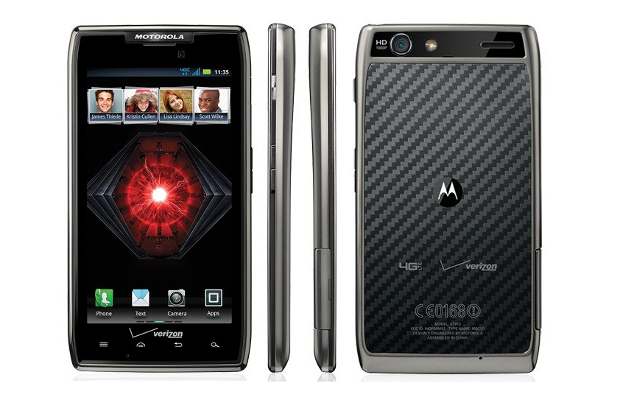 Motorola Razr Maxx comes with 8-megapixel rear-facing camera with 1080p video capture and front-facing HD video camera. Motorola has also used government-grade encryption that protects your email, contacts and calendar.
Under the Kevlar built chassis lies a dual-core 1.2 GHz mobile processor coupled with 1 GB RAM and 16 GB memory out of which only 11.5 GB is available to the user. Motorola will also include a 16 GB memory card in the package for the Razr Maxx.
The phone is priced at Rs 31,590 but sahholic.com is offering it for Rs 29,999 which makes it a very good option.
###PAGE###
HTC Desire V (Rs19,990)
This Dual SIM phone from HTC is also the most feature rich and powerful of all dual SIM phones available in the market currently.
The HTC Desire V is a dual SIM (GSM+GSM) mode based Android smartphone. The Desire V supports 3G through one SIM, while the secondary one supports EDGE and GPRS (2G) connectivity. In terms of hardware, the HTC Desire V sports a 4 inch WVGA resolution based display running on Qualcomm MSM7227A chipsets, with a 1 GHz Cortex-A5 processor coupled with Adreno 200 graphics and a 512 MB of RAM to keep things smooth.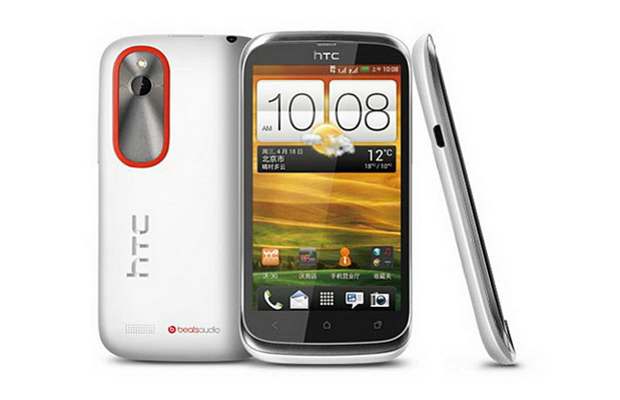 The smartphone feature a 5 megapixel, primary autofocus camera with LED flash and VGA recording, WiFi, Bluetooth 4.0, GPS, FM radio, 4 GB internal storage and 32 GB expandable memory option through a micro SD card.
The device features Android's latest operating system, the Android 4.0 Ice Cream Sandwich, which is accented with HTC's latest Sense 4.0 user interface. The device also has Beats Audio enhancements for superior music quality and sound.
The pricing of the device varies from store to store but the cheapest offer of Rs 19,990 is on ebay. Others are offering the phone in the range of Rs 20,000 to Rs 22,000.
###PAGE###
LG Optimus L7 (Rs 17,590)
If you want a big screen device at a budget but is not very performance oriented, the LG optimus L7 is the device for you.
LG had unveiled the Android 4.0 Ice Cream Sandwich running Optimus L7 smartphone at the Mobile World Congress earlier this year. The Optimus L7 smartphone comes with L-Style which would help users make better use of its display, navigation and the keyboard.
The LG Optimus L7 has a 4.3-inch display that supports WVGA (480×800) pixel resolution and comes with a 5 megapixel camera with LED Flash at the back. There will be a 1.3 megapixel front facing camera for video chat and clicking self-images also.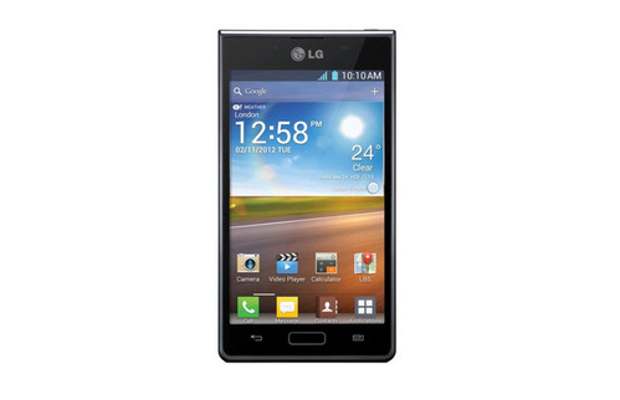 In its mere 8.7 mm slim body, the LG Optimus will house a single-core 1 GHz Qualcomm Snapdragon mobile processor along with an Adreno 200 graphics chip. LG has provided 1 GB RAM and offered 4 GB onboard storage out of which only 2.8 GB is user accessible. It also boasts a 1700 mAH battery which is one of the biggest in this price range.
Apart from that, the LG Optimus L7 will also come with Near Field Communication chip built-in and will feature DLNA (Digital Living Network Alliance) support. This smartphone also features Bluetooth 3.0, WiFi and GPS sensors.
While the phone has a basic processor with just 1 GHz single core processor, its 1 GB RAM will definitely boost its performance. The normal price of this phone is Rs 19,000, but you can get it from ebay.in for Rs 17,590.
###PAGE###
Motorola Defy XT (Rs 15,239)
If you want a rugged mid-level Android smartphone, this is the one for you. The phone offers very good specifications for its price and is also waterproof and can withstand a fall or two with ease.
As the successor of the Defy+, the new Defy XT comes with IP67 Standard certification that authenticates its water resistance, scratch resistance and dust proof nature.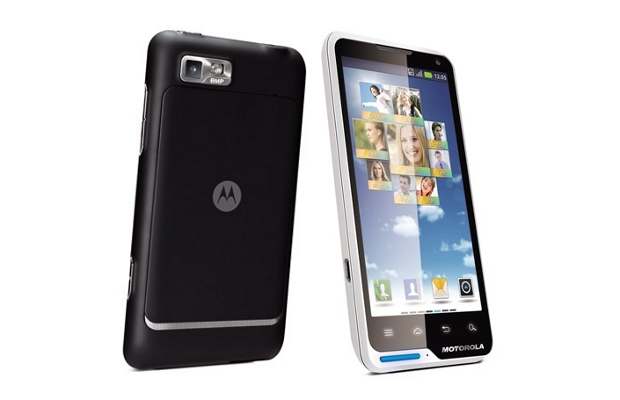 The Defy XT features a 3.7-inch touchscreen display supporting 480×854 pixel resolution and is constructed using the Corning Gorilla Glass technology for strength. Under the hood lies a single core 1 GHz Qualcomm Snapdragon S1 MSM7227A mobile processor with 512 MB RAM and 1 GB ROM. At the back lies 5 megapixel cameras with auto focus as well as flash and there as front facing VGA camera for video chats. It comes with a supplied 2 GB micro SD card but one can add up to 32 GB memory card to it.
The Defy XT runs Android 2.3 Gingerbread and features the MotoSwitch 2.0 user interface. Other features include Bluetooth 2.1, WiFi, GPS, Assisted-GPS, digital compass, and DLNA support. Motorola Defy XT features a 1650 mAh lithium polymer battery that promises up to 9.5 hours of talk time and up to 20 days of stand by time.
Normal selling price of this phone is Rs 16,500 but you can buy it for Rs 15,239 from Infibeam.com.
###PAGE###
Sony Xperia Neo L (Rs 14,690)
It is a good value for money offering from Sony. The Xperia Neo L comes with a 4.0 inch FWVGA TFT capacitive touchscreen display with 854 x 480 pixel resolution and a scratch resistant surface. It comes with a 1 GHz Scorpion Qualcomm Snapdragon processor along with 512 MB of RAM and Android OS v4.0 Ice Cream Sandwich right out of the box. It has internal memory of 1 GB, which is expandable up to 32 GB through a micro SD memory card.
The device features a 5 megapixel autofocus main camera with LED flash, capable of recording up to 720p HD video at 30 frames per second. There is also a front-facing camera for video conferencing.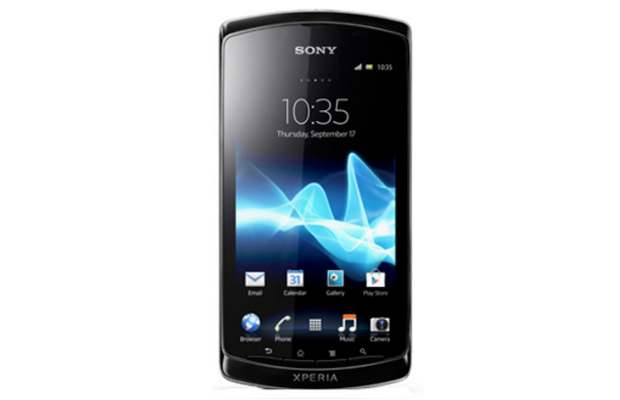 The phone features 3G, Bluetooth and WiFi connectivity along with a WiFi hotspot, micro USB v2.0, native USB tethering, GPS etc.
The phone is priced at Rs 18,500 but ebay is offering it for only Rs 14,690. The second best offer is at least Rs 2000 more expensive.
###PAGE###
Nokia Lumia 610 (Rs 12080)
Nokia's cheapest Windows Phone smartphone has finally been released for the Indian market. This Windows phone from Nokia is for those who do not wish to spend much on a Windows Phone but do not want to compromise on features and functionality either.
Nokia Lumia 610 comes at an exciting price of Rs 12,999. The phone comes in an array of colours that are a refreshing break from the monotony of black.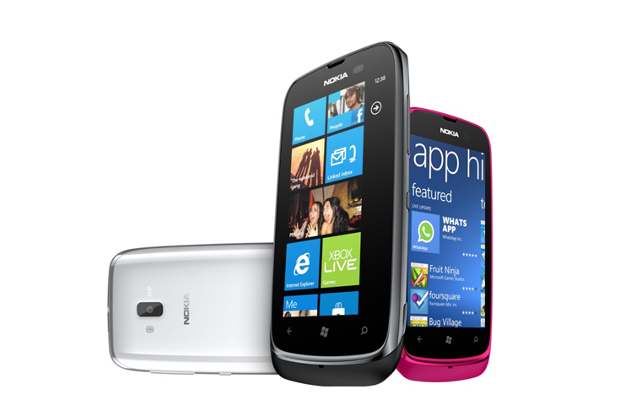 Nokia Lumia 610's 3.7 inch display is quite impressive and is the same display as used in the Lumia 710 and the Lumia 800. It has a native resolution of 480 x 800 pixels. The most amazing characteristic of this device is its 252 ppi pixel density which makes visuals crisp.
To lower the cost of the device, Nokia has reduced its hardware specifications. The device features an 800 MHz application processor to power Windows Phone Mango 7.5 coupled with a 256 MB of RAM to keep things working. Though its RAM is the bare minimum for the operating system but optimisations on the part of OS and applications have been made to making the system smooth.
The smartphone has a 5 megapixel camera with LED flash that is capable of recording VGA resolution videos. The phone also has 8 GB of on board memory but no external memory slots whatsoever.
There is not much discount to have on the phone but 'buytheprice.com is offering it at Rs 12,080 which approximately Rs 400 less than others.
###PAGE###
Spice Stellar Mi 425 (Rs 9,700)
Spice's latest offering, the Stellar Mi 425 boasts an impressive specification for its price. The smartphone comes with Android 2.3 operating system, 1 GHz processor and a 5 megapixel camera. The phone is now available from Saholic for Rs 9,999.
Though the phone is based on Android 2.3, it is upgradable to Android ICS operating system as it has bare minimum requisite hardware like 1 GHz processor and 512 of RAM.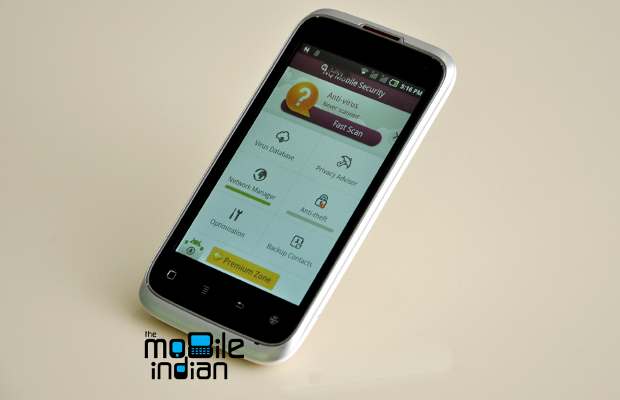 The dual SIM smartphone has a 4 inch capacitive touchscreen display. The 3G phone offers Bluetooth, WiFi, and USB connectivity as well. It has WiFi hotspot feature too that allows users to share its internet with other devices by creating WiFi hotspot.
Mi-425 comes with 5 megapixel autofocus camera with LED flash along with a VGA front camera for video chats. Other features include A-GPS, social networking app, instant messenger, music player, and 32 GB expandable memory.
Though there is not much discount available on the phone, Saholic.com is offering it for Rs 9,700 with additional free Rs 200 recharge for any operator prepaid account.
###PAGE###
Nokia Asha 305
This is the first full touch screen phone of Nokia in its Asha series. The Nokia Asha 305 is a dual SIM phone with Easy Swap feature, which enables users to interchange between SIMs without switching the phone off. The phone features a 3 inch WVGA resolution based resistive touch screen along with Bluetooth and Dual Band connectivity.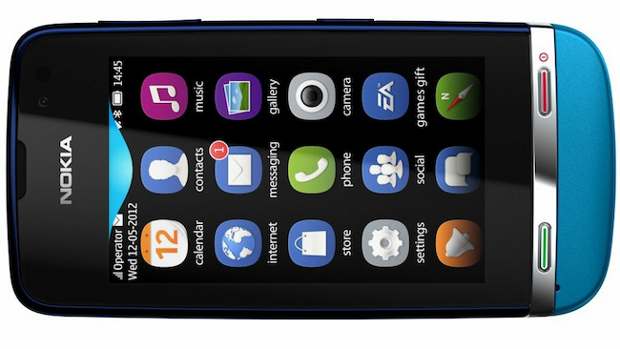 There is a 2 megapixel fixed focus camera and preinstalled Nokia Maps for hassle free navigation around the town. The rest of the features include 2G data (GPRS-EDGE) data connectivity, 32 GB expandable memory, FM Radio, and 1110 mAH battery with claimed talktime of 14 hours. The phone is available in attractive colours like red and grey.
The phone is priced at Rs 5,000 with average pricing of Rs 4,600 online and the cheapest offer is from Saholic at Rs 4,380.