'The Handset Hotlist' survey in February 2012 saw LG Mobiles making its entry into the list for the first time in the last 11 months as one of LG's smartphones made it to the Top 25.
The year 2012 seems to have started on a good note for South Korea's LG Electronics, the world's No. 2 TV maker. The company's handset division has registered profit globally in the fourth quarter of 2011, as its latest smartphones helped its ailing handset unit post a small profit after six straight quarters of losses.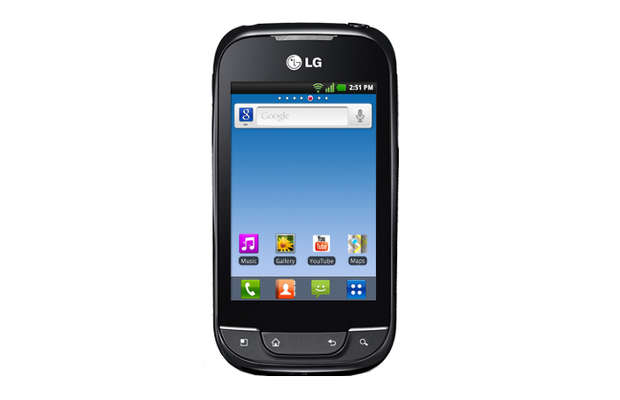 The Handset Hotlist is brought out by The Mobile Indian (www.themobileindian.com) every month. It is based on a survey of online preferences of about one million visitors who came to the site in January, 2012 and searched for and viewed information about mobiles on the site's Handset section, which lists more than 1,700 models.
Sreekant Khandekar, director, The Mobile Indian, says, "Apart from LG's entry this month, we have seen renewed interest in dual SIM phones and it is spearheaded by Nokia. Five out of nine dual SIM phones featured in the Handset Hotlist are from Nokia. Though Nokia was late to enter this segment, it seems to have finally found momentum."
Khandekar adds, "Another interesting trend seen in the hotlist is that 15 out of the 25 handsets in the list have 3G capabilities, and eight out of them run on Android."
According to The Handset Hotlist for February 2012, 11 of the 25 most sought-after mobile handset models are from Nokia. Samsung follows with eight; Sony Ericsson and Micromax have two each; while LG and Spice have one model each.
Nokia C5-03, a Symbian operating system-based handset, was the most searched mobile phone on The Mobile Indian, followed by Samsung's Galaxy Y S5360.
LG Optimus Net, which bagged the fifth place, is the dual SIM version of the Optimus Net and runs on Android v2.3 Gingerbread operating system, with an 800 MHz processor. The phone comes with 512 MB of RAM.
Apart from the LG Optimus Net, six other phones made it to this month's Hotlist for the first time. This includes Micromax Superfone A75, Samsung Wave M S7250, Samsung Wave Y S5380, Nokia X2 02, Nokia Lumia 710 and Spice Mobiles Mi 280.
Top 25 Handset Hotlist for February 2012

Rank Jan
Rank Dec
Change
Brand
Model
Price in Rs.
3G
OS
Dual SIM
1
1
0
Nokia
Nokia C5 03
7300
Yes
Symbian
–
2
5
3
Samsung
Samsung Galaxy Y S5360
7100
Yes
Android
–
3
7
4
Nokia
Nokia C6
11900
Yes
Symbian
–
4
3
-1
Samsung
Samsung Galaxy SL I9003
17450
Yes
Android
–
5
NA
New
LG
LG Optimus Net
10000
Yes
Android
–
6
11
5
Nokia
Nokia Asha 200
4370
No
S 40
Yes
7
8
1
Nokia
Nokia 603
14460
Yes
Symbian
–
8
NA
New
Micromax
Micromax Superfone A75
8899
Yes
Android
Yes
9
23
14
Sony Ericsson
Sony Ericsson W8
9100
yes
Android
–
10
4
-6
Samsung
Samsung Galaxy Ace S5830
13300
Yes
Android
–
11
12
1
Samsung
Samsung Hero Music E1232B
1599
No
Java
Yes
12
NA
New
Samsung
Samsung Wave M S7250
12140
Yes
Bada
–
13
9
-4
Samsung
Samsung C3330 Champ 2
3900
No
Java
–
14
13
-1
Nokia
Nokia C2 06
5700
No
S 40
Yes
15
15
0
Nokia
Nokia C2 03
4425
No
S40
Yes
16
NA
New
Samsung
Samsung Wave Y S5380
7140
Yes
Bada
–
17
20
3
Nokia
Nokia 2720 fold
2450
No
Java
–
18
14
-4
Nokia
Nokia Asha 300
6715
Yes
S 40
–
19
NA
New
Nokia
Nokia X2 02
3295
No
S 40
Yes
20
17
-3
Nokia
Nokia C2 02
4000
No
S 40
Yes
21
16
-5
Micromax
Micromax A70
9000
Yes
Android
–
22
19
-3
Samsung
Samsung Star II Duos C6712
5900
No
Java
Yes
23
NA
New
Nokia
Nokia Lumia 710
15500
yes
Windows
–
24
NA
New
Spice
Spice Mobiles Mi 280
5200
Yes
Android
Yes
25
18
-7
Sony Ericsson
Sony Ericsson Mix Walkman
6250
no
Java
–
Top 10 Indian Challengers
Two new handsets from Spice and one from Micromax made it to the Top 10 Indian Challengers list for the first time in February. In all, Micromax bagged six slots, while Spice bagged the remaining four this month.
The Challengers list was introduced in August, 2011. It ranks the 10 most exciting handsets from Indian marketers, and is based on the preferences of visitors in the Handset Guide section of The Mobile Indian.
Commenting on the Challengers list, Khandekar says, "In this month's Challenger list, we saw people interested in Android operating system phones from Indian manufacturers as the top five searched phones were Android smartphones."
This month's top five in the Challengers were Micromax Superfone A75, Micromax A70, Spice Mobiles Mi 280, Spice Mobiles Mi 350n and Micromax A85.
Top 10 Indian challengers for February 2012

Rank Jan
Rank Dec
Change
Brand
Model
Price in Rs.
3G
OS
1
2
1
Micromax
Micromax Superfone A75
8899
Yes
Android
2
1
-1
Micromax
Micromax A70
9000
Yes
Android
3
NA
New
Spice
Spice Mobiles Mi 280
5200
Yes
Android
4
8
4
Spice
Spice Mobiles Mi 350n
7710
Yes
Android
5
7
2
Micromax
Micromax A85
19500
Yes
Android
6
NA
New
Micromax
Micromax X333
2700
No
Java
7
3
-4
Spice
Spice Mobiles M 5455 Flo
2000
No
Java
8
NA
New
Spice
Spice Mobiles QT 62 BLADE
2930
No
Java
9
5
-4
Micromax
Micromax X78
4750
No
Java
10
10
0
Micromax
Micromax X560
5350
No
Java