Watch maker Titan in association with HP will launch smartwatches in India and other selected international markets this year.
"The new relationship between HP Inc. and Titan combine innovative materials, design and custom technology to deliver products that are responsive, and not intrusive," Titan said in a press statement.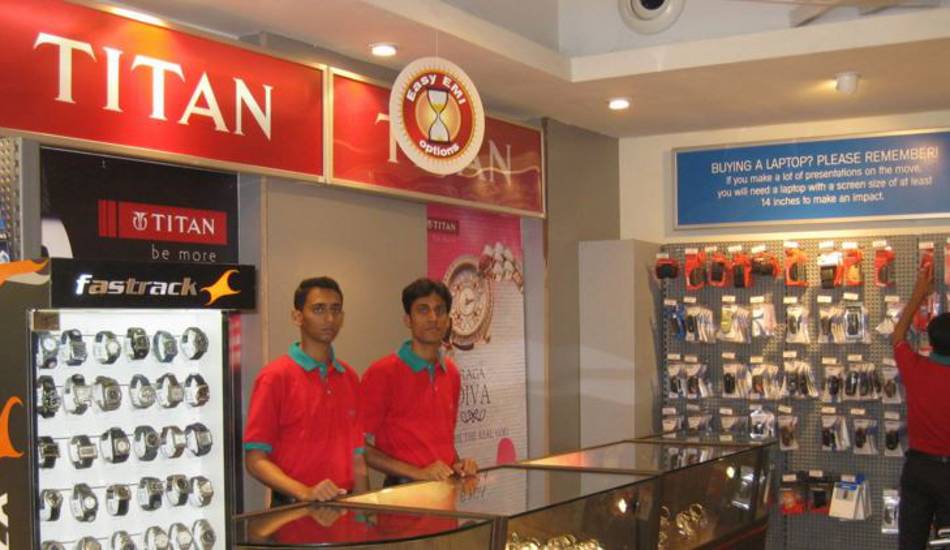 "Personal style is the ultimate self-expression, but some smart accessories on the market force consumers to sacrifice form for function" said Sridhar Solur – general manager, wearables and smart platforms at HP Inc. He further added, "Our legacy of innovation is helping fashion-forward brands infuse technology into their designs to give consumers the stylish timepieces they want but that are more connected and responsive to the way they live today."
The advent of smartwatches from mobile phone makers have had pinched the traditional watch makers quite hard. Evidently, the traditional watch makers have now woke up to the stark reality and have now bringing their smartwatches to counter the threat from the non-watch makers. Earlier this year Casio expressed its desire to make smartwatches. Luxury watch maker Tag Heuer had earlier this month launched its first smartwatch.
Picture Credit: Croma Retail